The first day of the rest of our lives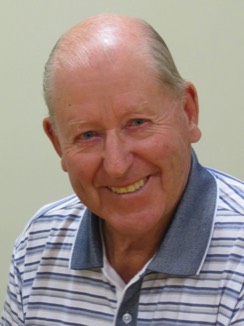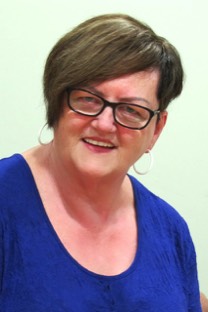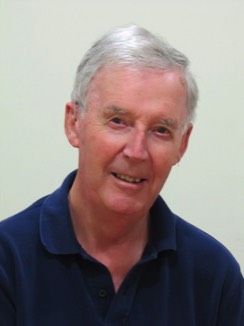 Chairman - & Sports Liaison
Ken Webster

Treasurer & BBQ Liaison Officer:
Marion Millar



Secretary & Library Liaison
Geoffrey Hopkins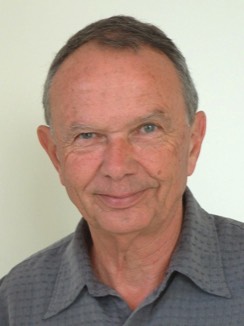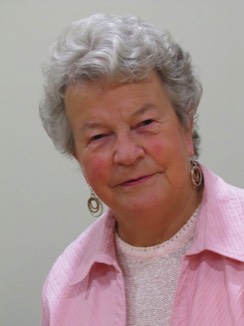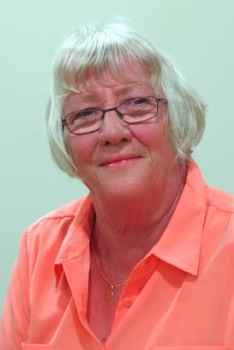 Welfare & Church liaison Officer:
Deryck Hunt


Bar Liaison Officer:
Nola Maurice



Gardening, Choir & Workshop (Blokes Shed) Liaison Officer:
Sue Harris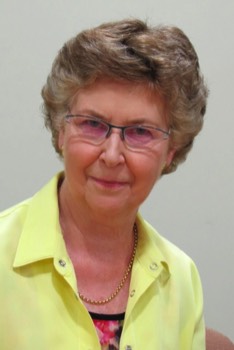 Shop & Assistant Welfare liaison Officer:
Delwyn Battersby

CVs for 2018 Pinesong Residents'
Committee



Ken Webster After 10 years in Pharmacy I joined Dominion Dental Supplies as a medical detailer, then after a further 10 years Tom Jamieson and I formed Pharmaco (NZ) Ltd an agency company importing promoting and distributing prescription medicines. At the time of my retirement we employed some 50 – 60 staff and had a considerable turnover. I have been President and Patron of the Henderson Squash Rackets club as well as many years on the committee. I have been President of the West Auckland Men's Probus Club and have held positions of Programmes & Outings organiser and Secretary. I have been at Pinesong for almost seven years and thoroughly enjoy being here. I served for three years previously on committee and would be happy to serve again if elected.

Geoff Hopkins Geoff Hopkins was born in Christchurch in 1936. He joined the Royal NZ Navy in 1955 and trained at the Dartmouth Naval College and Royal Navy Engineering College in the UK. He has had many sea postings and ashore served mainly in the naval dockyard including time as Superintendent. He completed his navy time as Defence Attache at the NZ High commission in Canberra. Following uniformed service Geoff managed an oral history project at the RNZN Museum and has published two books of compilations of his research. Geoff and Elaine came to Pinesong in 2001 and Geoff spent one year as secretary and two as chairman of the residents' committee in the early days. Now a widower he now looks forward to contributing once again to the unique lifestyle that is Pinesong.

Deryck Hunt Childhood in Egypt. Auckland Grammar School Auckland Teachers College, School Teacher – Physical Education Specialist, Gymnastics Coach – National judge, Private pilot. Started Photography Business – studio, retail and colour laboratory. National Chairman of the NZ Professional Photographers Association. Entered the Ministry – Ordained Pastor, Elim Church of New Zealand. Industrial Chaplain 17 years. Married Barbara 52 years ago. Five children and 13 grandchildren. We have been in Pinesong for 13 years and absolutely love it here. I lead our Interdenominational Church Service – Sunday @ 3. I have served as Welfare Liaison Officer on a previous committee and have created and operate our Pinesong website, look after and operate all our sound and lighting equipment. I want to do all I can in supporting the Pinesong Family. We have something uniquely special here and want to keep it that way and help to make it even better!

Marion Millar I've been a resident at Pinesong for nine enjoyable years and have recently become involved with the Residents' Bar. Born in Auckland, I was educated at Epsom Girls Grammar and studied at Manukau Technical Institute. With a background in Accounting, I worked at NZ Forest Products and became a Trustee on the Board that allocated and managed employee loans. In the mid 1980's I took time out to travel overseas and on returning to New Zealand completed my NCB (National Certificate of Business Studies) whilst working for the Kiwifruit Marketing Board. Then, for 10 years, I operated my own business, selling clothing, jewellery and giftware. My interests are travelling, reading and the theatre. If I am elected, I look forward to assisting the committee in helping maintain the wonderful lifestyle that we enjoy here at Pinesong.

Sue Harris
My husband and I,have lived in Pinesong,since 2013.
In that time, I have been involved with the BBQ Organization; Bar Committee; played Indoor Bowls; Cards, and am an enthusiastic new comer to Croquet.
My background, is in Education, as a Teacher and Senior Teacher, for 33 years. I ran my own Private Kindergarten, for 3 years when our sons were pre schoolers.
I worked at Hillsborough Heights Village, as a Sales Consultant, for a year, when Retirement Villages, were first being introduced to the public and had an early understanding, of their place in todays society.
I am a keen sports person, being a member of the Maungakiekie Golf Club, since 1996. I served as Womans Captain, President and on the Board of Directors, in that time.
I offer enthusiasm, consideration and organizational skills to our Community.

Nola Maurice Pinesong has been my home for the past 9 years and in that time I have made many friends and integrated into Village life which gives me much pleasure. I have been running the Bar for the last 7 years and for 3 years previously I have held the position of Treasurer of the Residents' Committee. I have enjoyed my involvement in these activities and feel I still have more to offer, therefore have agreed to accept nomination for another term on the committee. For 27 years I assisted my late husband in running our business, managing all the clerical side and the showroom. 1963 I joined the Plunket Society serving in many executive positions up to and including National level. I was Administrator for the Waitakere Car Seat Rental Scheme when I retired and received a Golden Award for 50 years' Service. In 1990 I was awarded The New Zealand 1990 Commemoration Medal by the N.Z. Government in recognition of Services to N.Z. I have a daughter and 2 sons, 4 grandchildren and have been widowed for 27 years.

Delwyn Battersby Before my husband and I retired to Coromandel, where we lived for 16 years, we owned and operated Battersby Funeral Services in Avondale. We moved back to Auckland in 2000 and moved into Pinesong in 2007, a decision I have never regretted. Over the years I have held a number of positions on committees in the various clubs I have been involved in. For 20 years I ran an organisation called WeeCare, where volunteers made baby gowns and knitted outfits for stillborn babies. These outfits were distributed to hospitals throughout New Zealand to be given to families in their time of grief. I have played the keyboard for a sing-a-long once a week for a number of years for the residents of the Serviced Apartments and I was instrumental in starting the Village Shop which I ran for 3 years. Now having had a year with no shop responsibilities I am ready to offer my time to village life once again.


Residents Committee Calendar 2018



Tuesday 30th of January Place notice in Pinesong Press advising of General Meeting on Tuesday 27th of February at 10am. Call for items for agenda.
Book Seabreeze lounge, morning tea etc.

Tuesday 13th of February Committee Meeting.

Tuesday 27th of February General Meeting of Resident Association. Print 120 Agenda copies. Minutes of meeting just to Committee!

Thursday 8th of March Volunteers Barbecue organized by Residents Committee and Staff. Advertise in PP two weeks before. Registration forms at reception. Arrange for Bar to be open.

Tuesday 20th of March Committee Meeting

Tuesday 20th of March Agenda items for AGM – Nominations for Secretary, Treasurer and 5 committee members called for in next PP. Nomination forms at reception. 150 word CV from each nominee. Deryck Hunt to take photos for display in lounge. Book Lounge and morning tea.

Friday 6th of April Nominations for committee close also agenda items close both at 5pm.

Tuesday 10th of April Committee meeting.

Monday 16th of April Ballot closes at 5pm.

Thursday 19th of April Manager to advise nominees of result of poll.

Friday 20th of April Pinesong Resort Resident Association AGM. Short committee meeting follows to elect Chairman.

Tuesday 8th of May Committee meeting

Tuesday 12th of June Committee meeting

Tuesday 19th of June Press notice of next General Meeting and request for agenda items. Book Lounge, morning tea for Friday 20th of July.

Tuesday 10th of July Committee Meeting.

Friday 20th of July General Meeting.

Tuesday 14th of August Committee Meeting

Tuesday 11th of September Committee Meeting

Tuesday 9th of October Committee Meeting

Tuesday 13th of November Committee Meeting

November TBA Metlifecare AGM

Tuesday 11th of December Committee Meeting

All meetings are at 10.00am