The first day of the rest of our lives



Grandparents Day at Pinesong


What a great occasion it was to celebrate 'Grandparents Day' at Pinesong this weekend. It was lovely to have our children, grandchildren & great grandchildren to celebrate this occasion. Thank you to the staff and all who helped make this possible. We had live music, a sausage sizzle, craft corner, games, High Tea & Mr Whippy. Wow!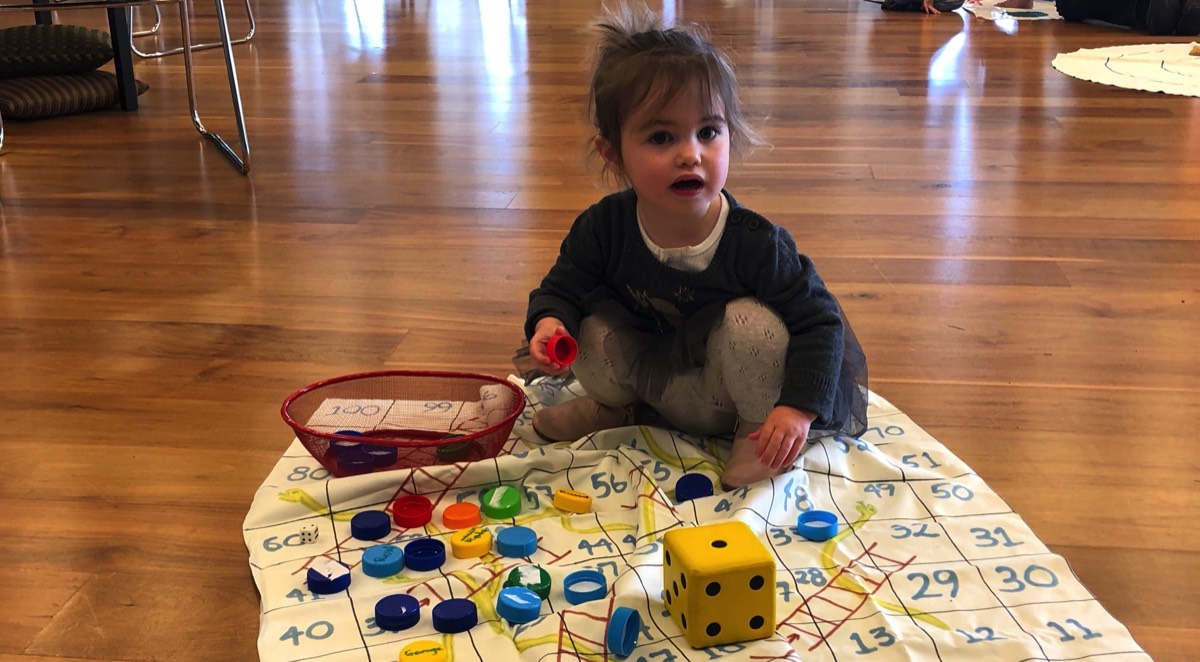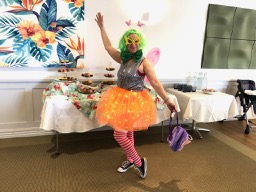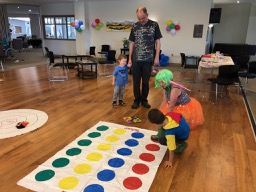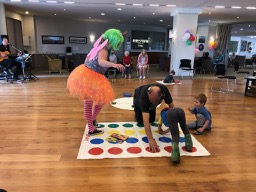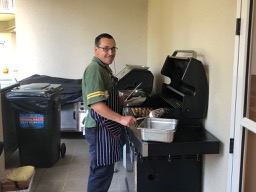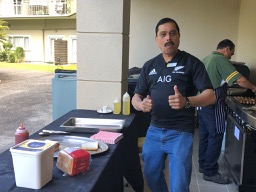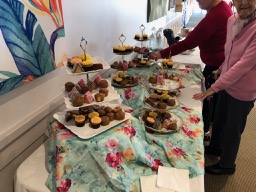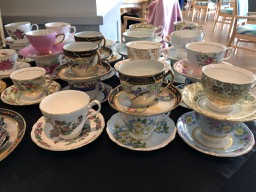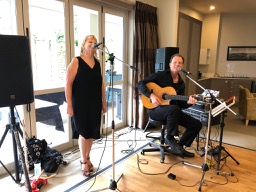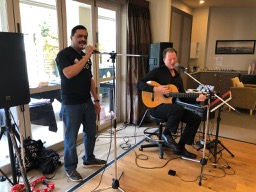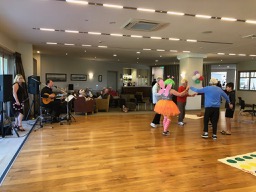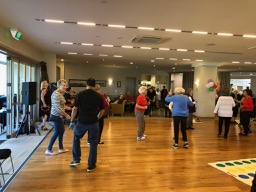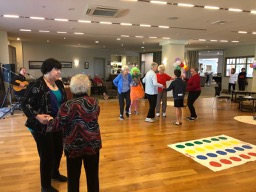 TV3 'The Project' comes to film in Pinesong


On Monday we had TV 3 'THE PROJECT' come to interview and film our Wearable Arts Display and interview some of the key people! This will be on 'THE PROJECT' on Friday 27/9/19 after TV 3 news!! Another special occasion.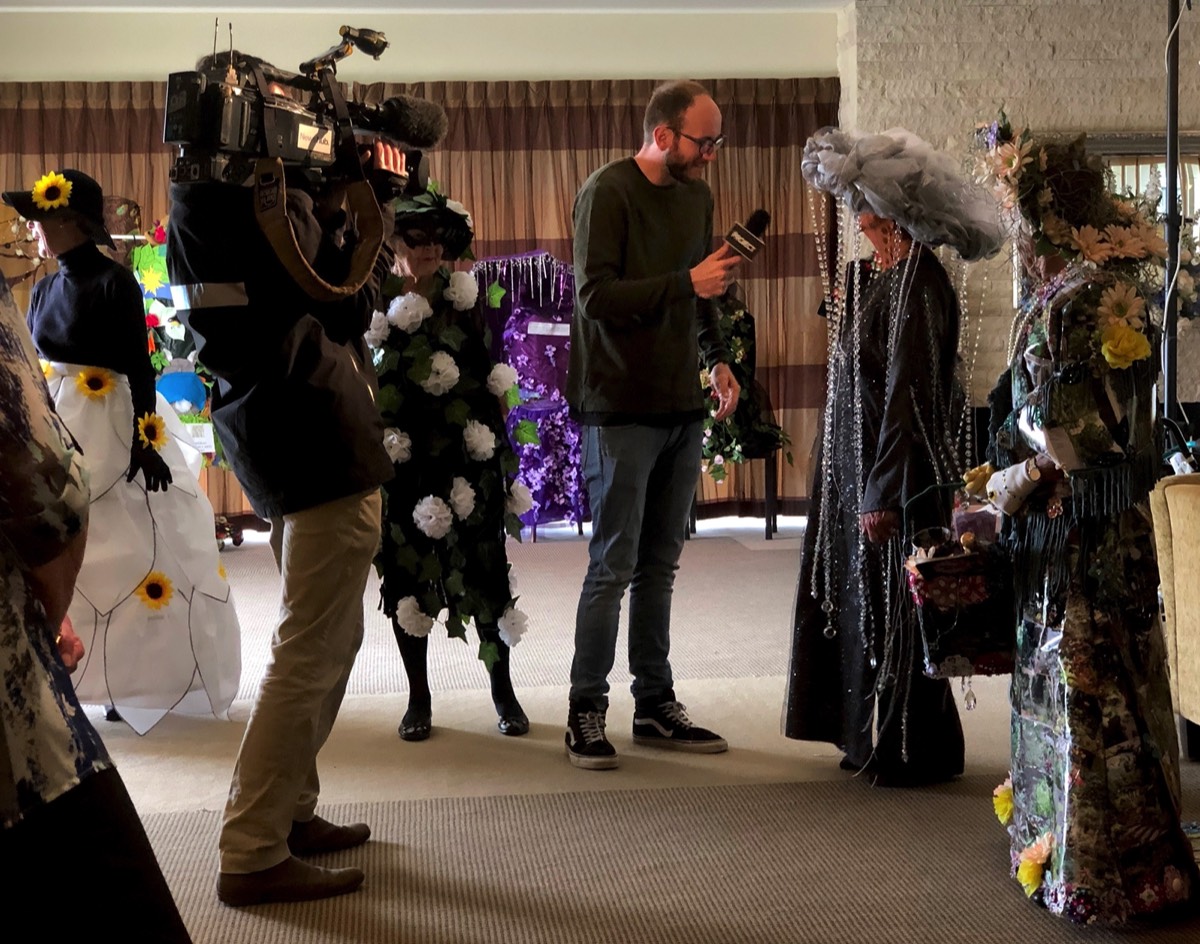 TV3 'The Project' at Pinesong

The Wearable Arts Fashion Show as seen on TV3's The Project on Friday 27th September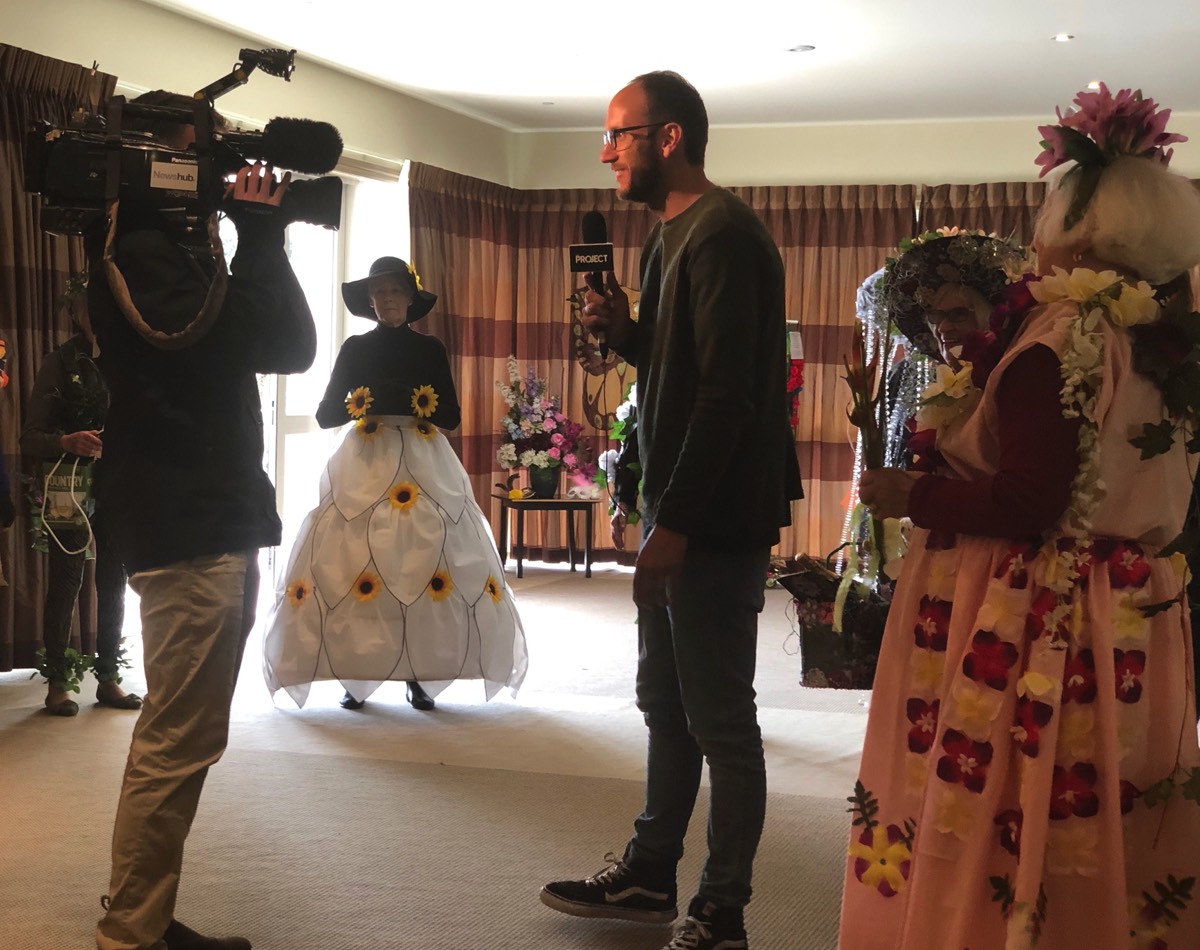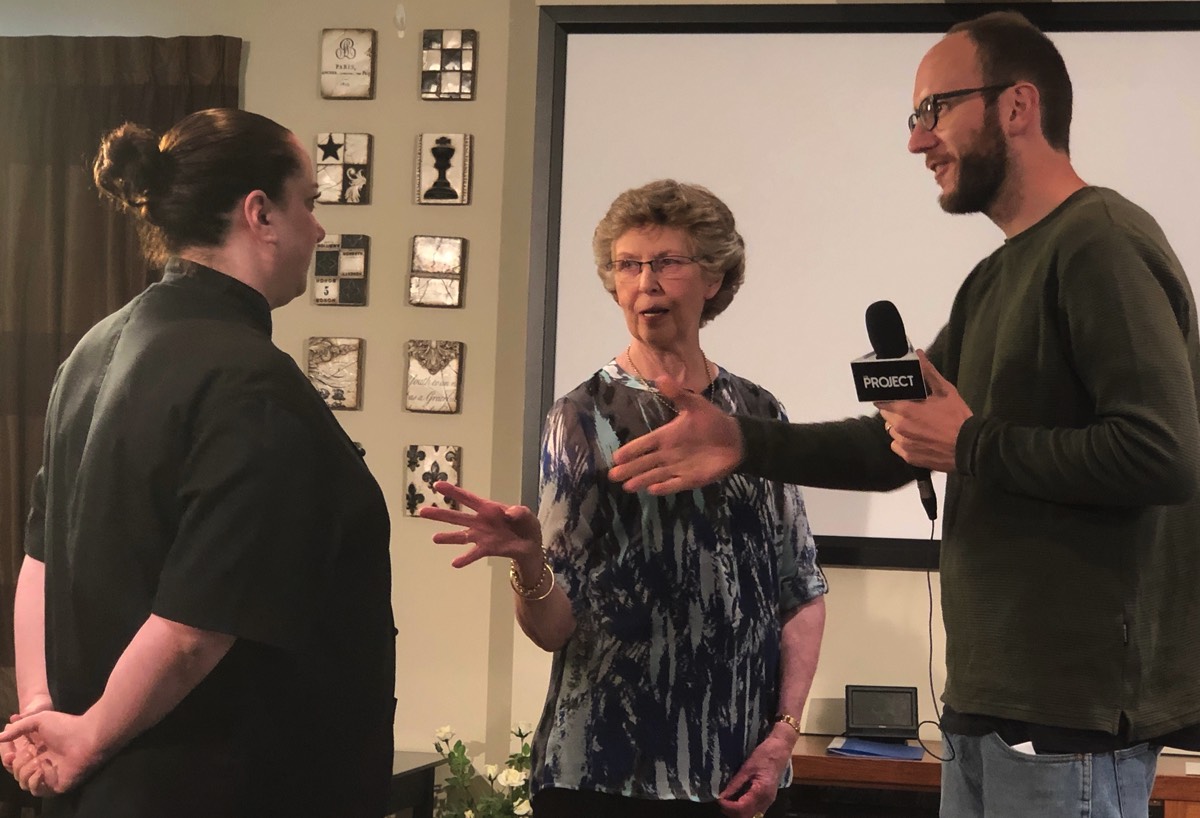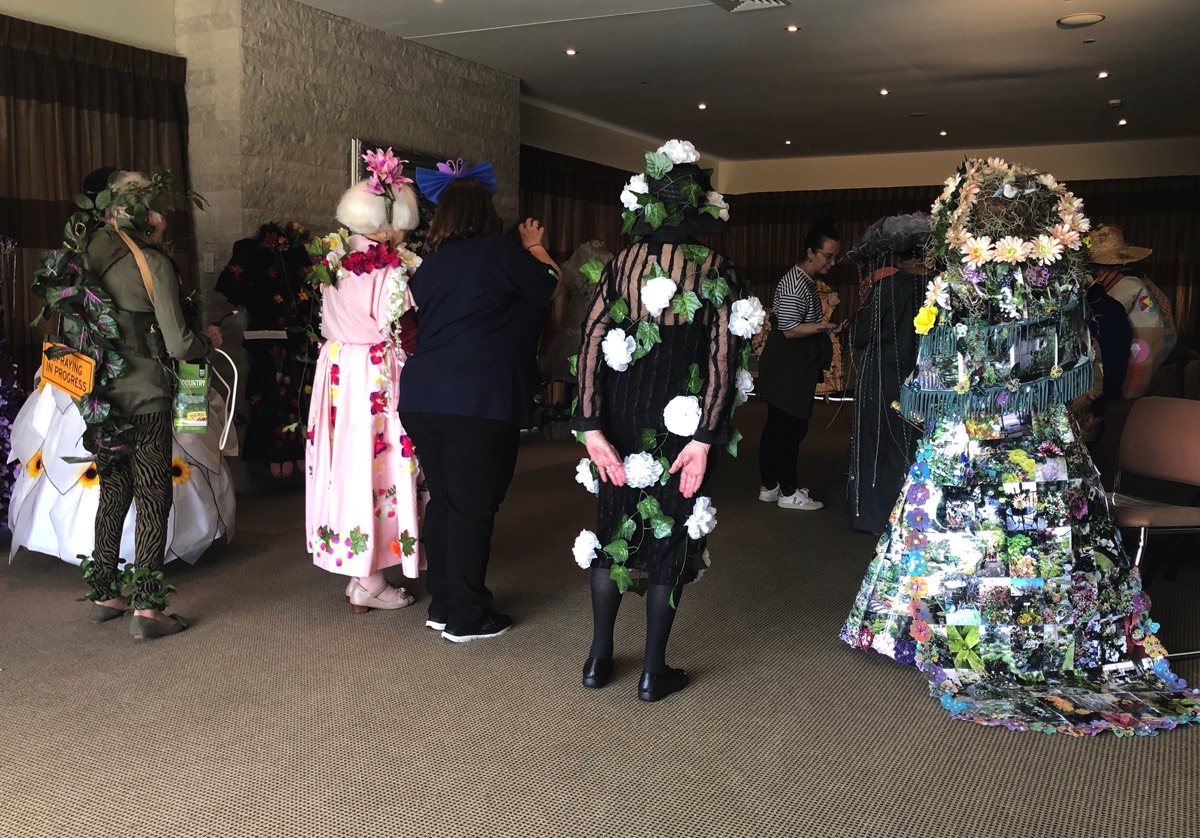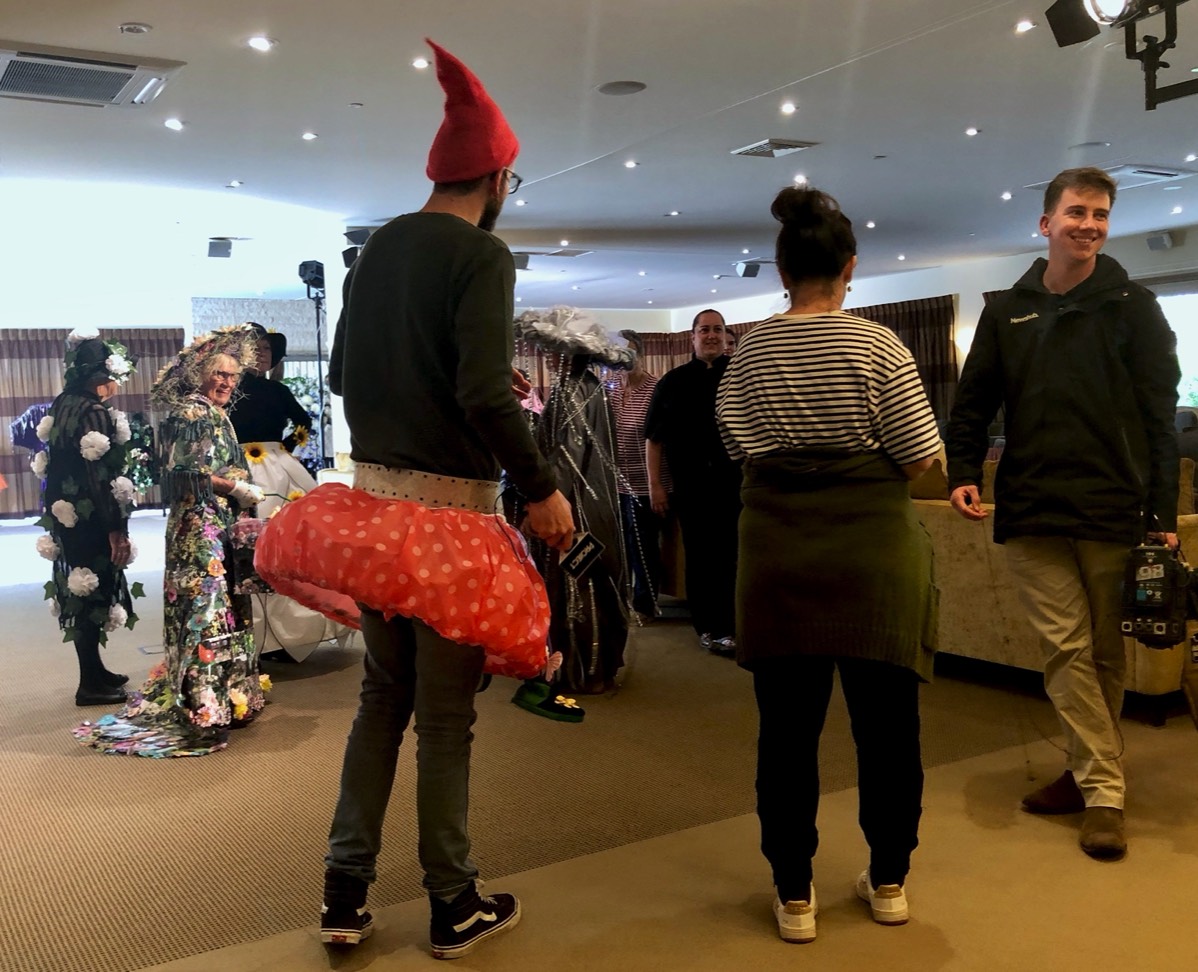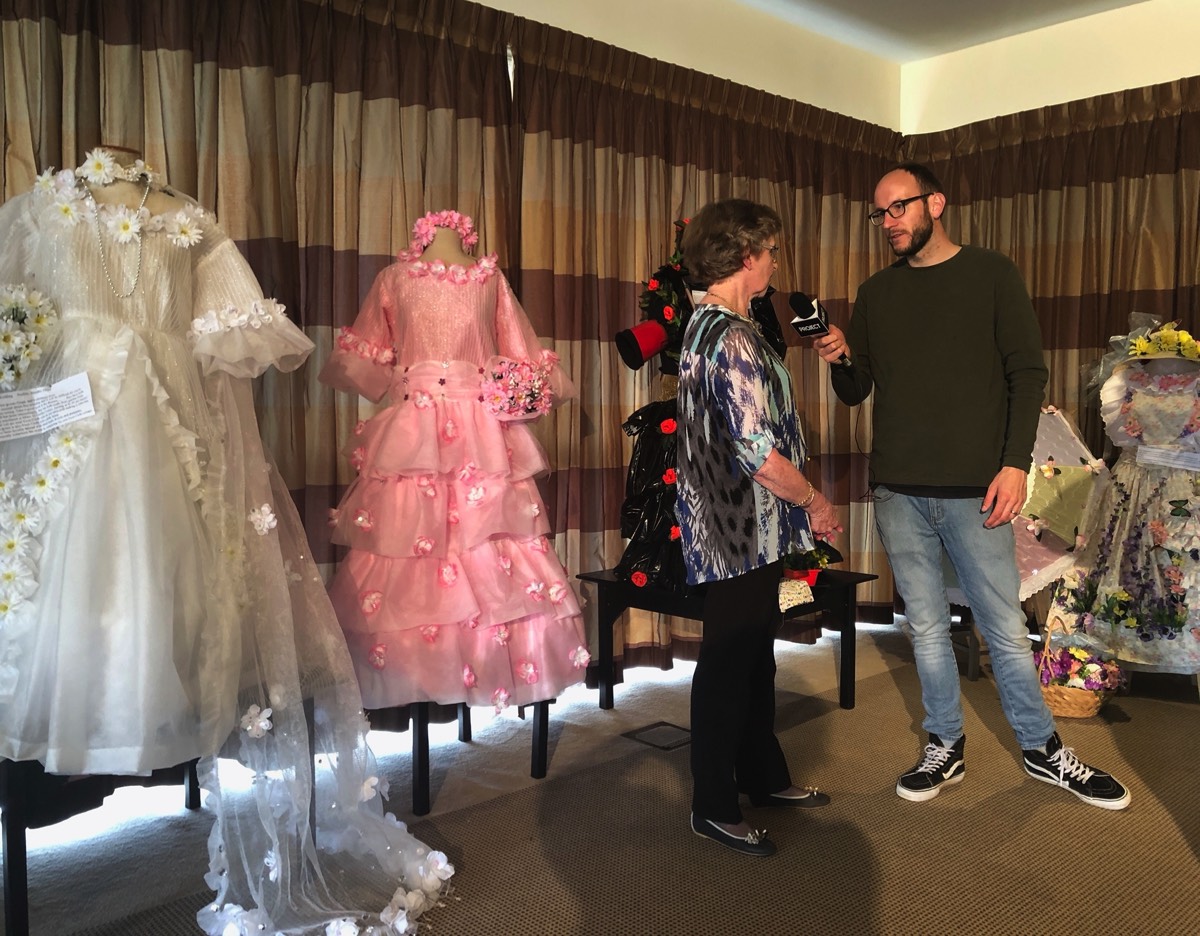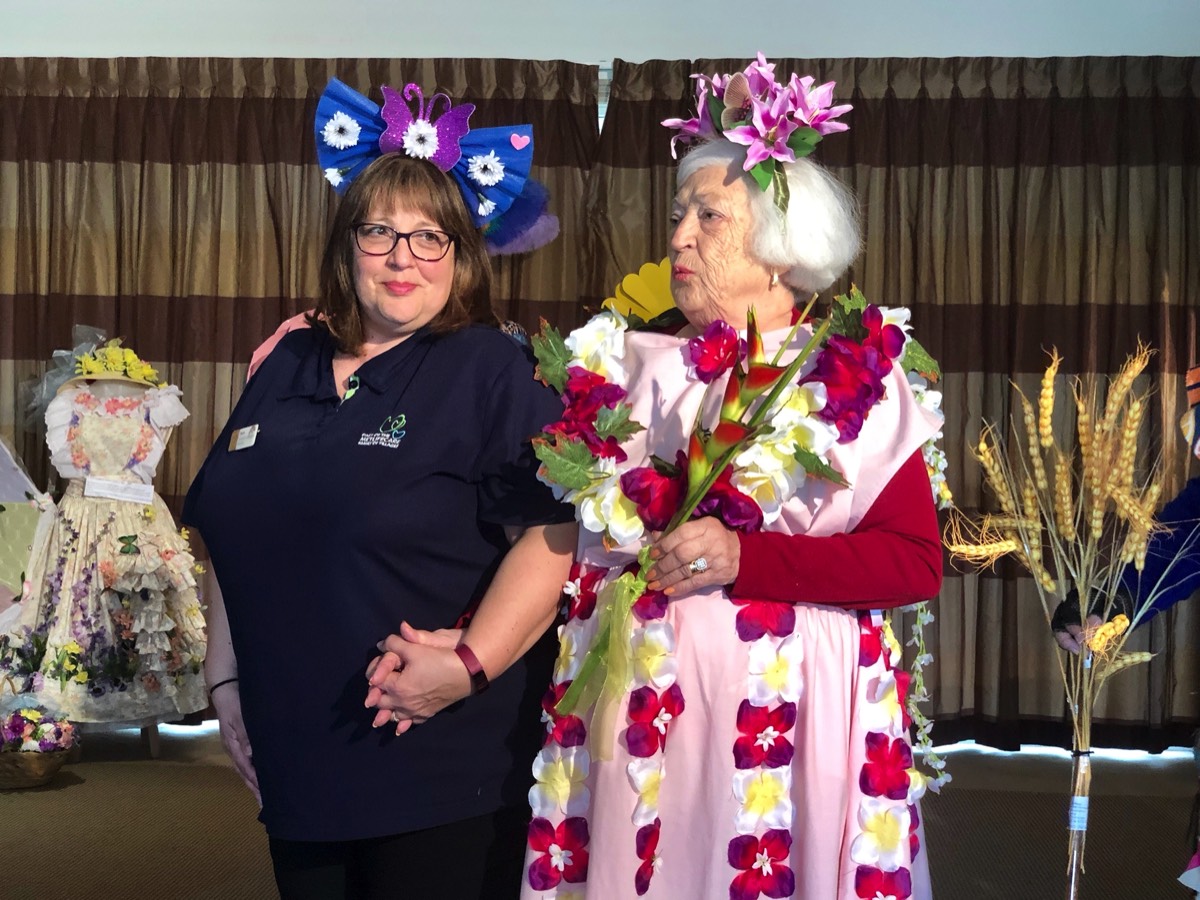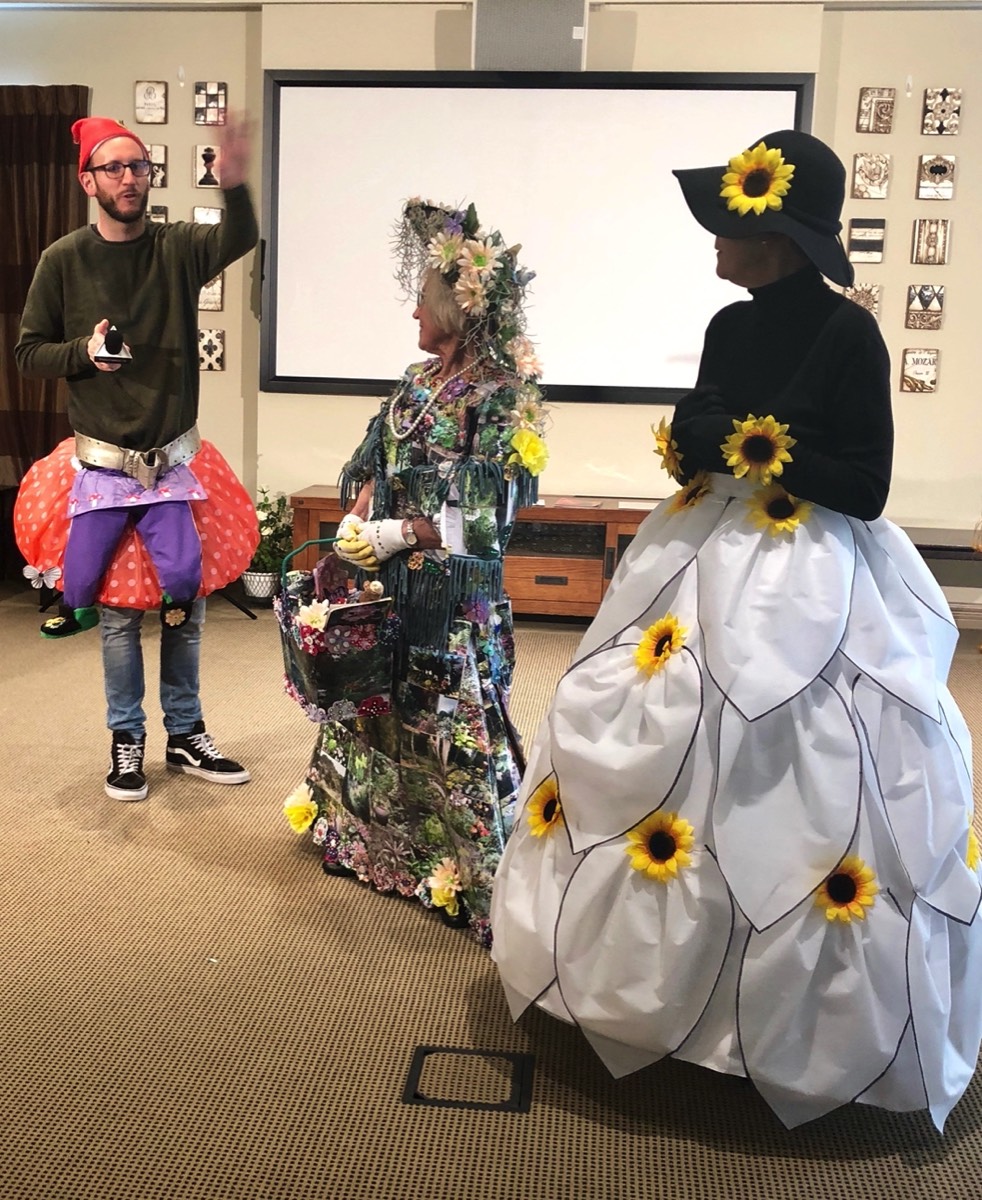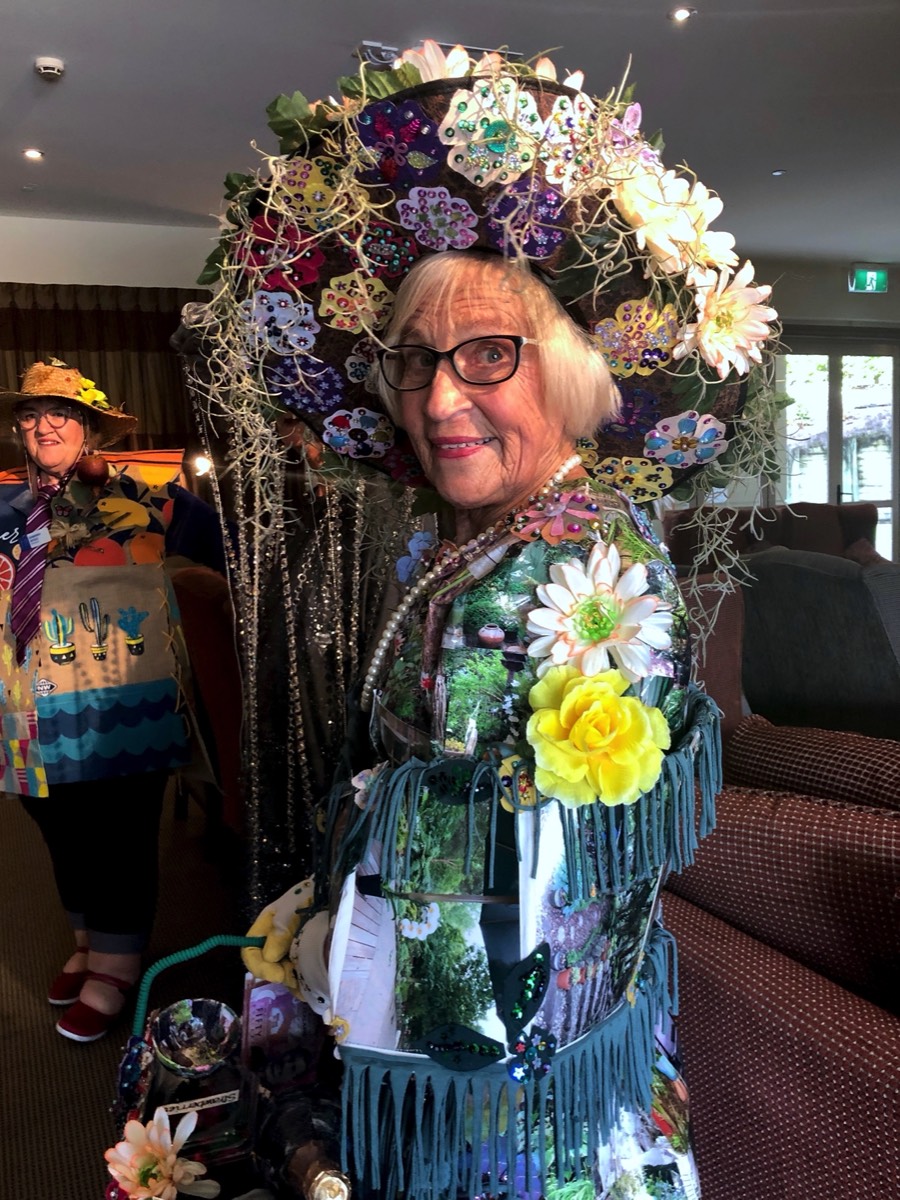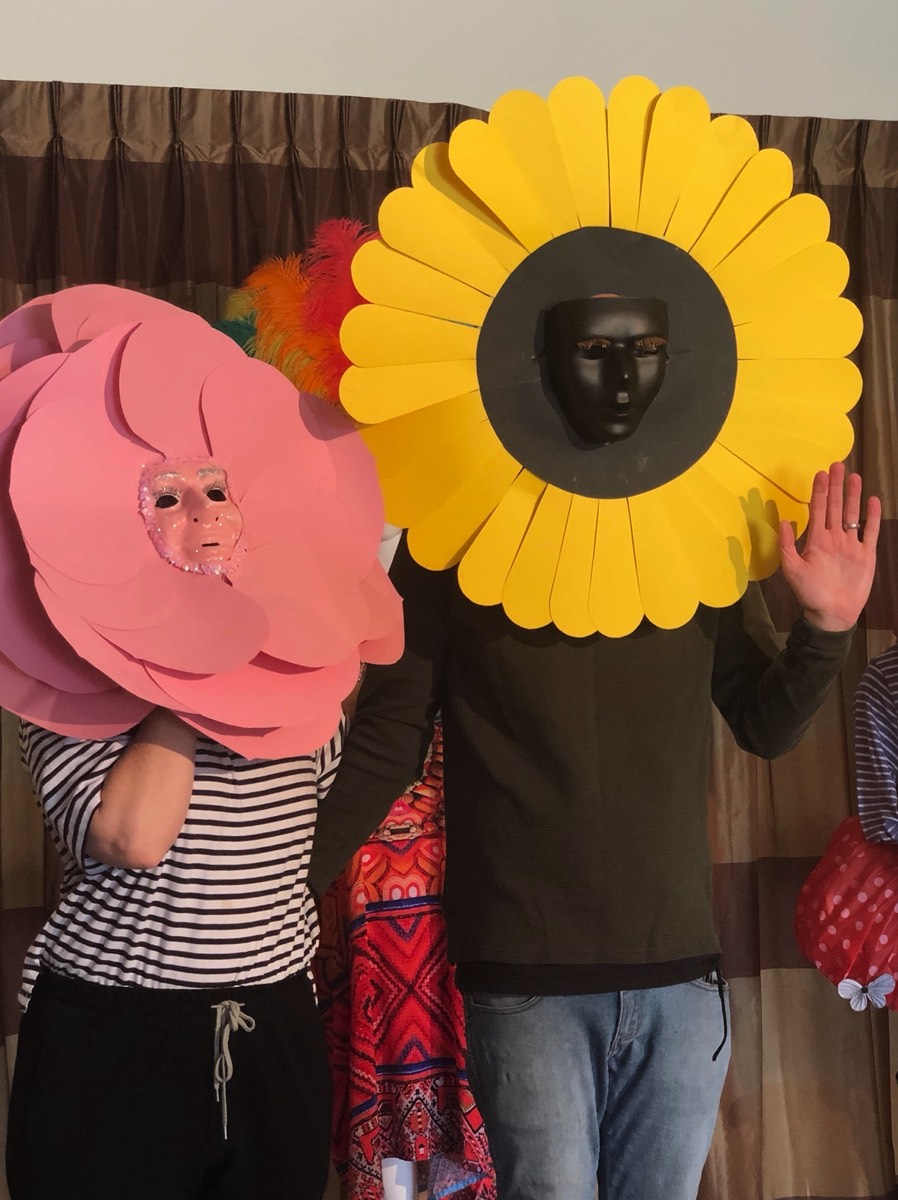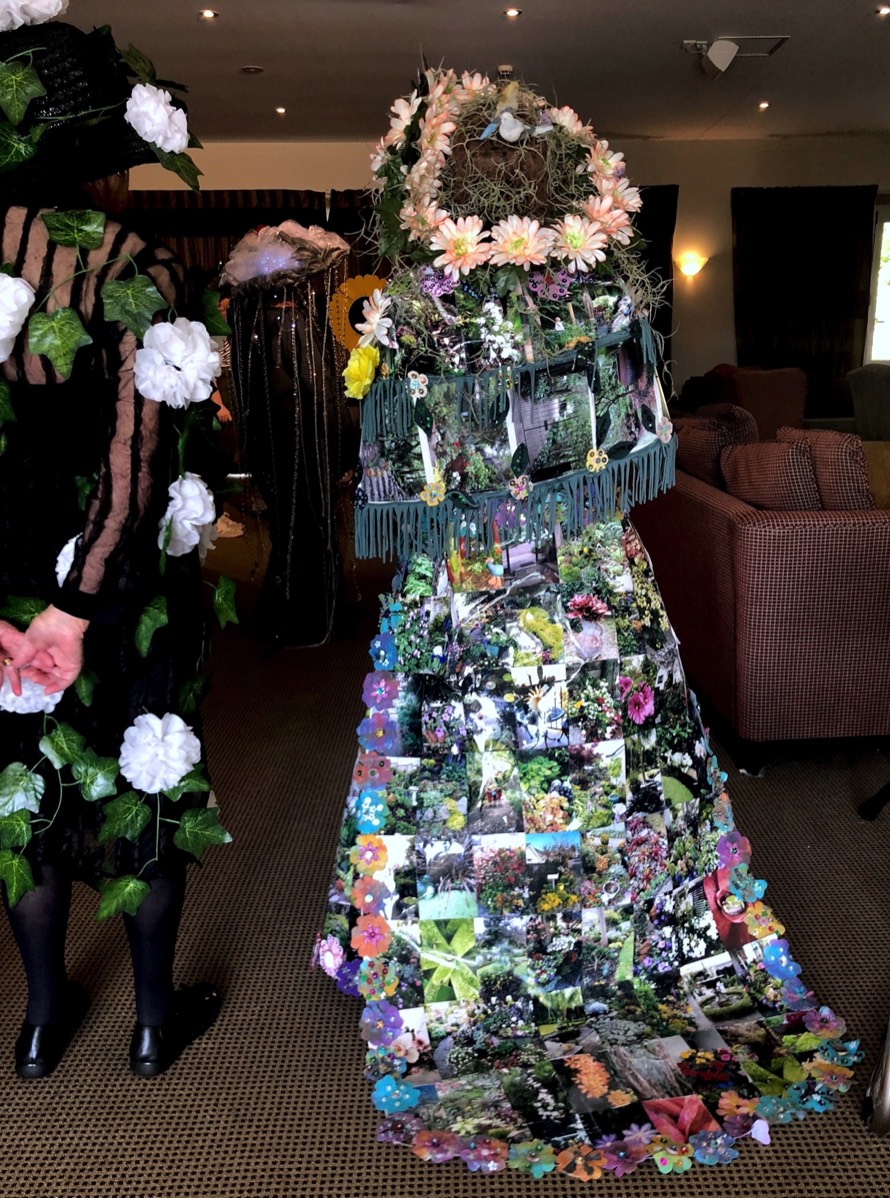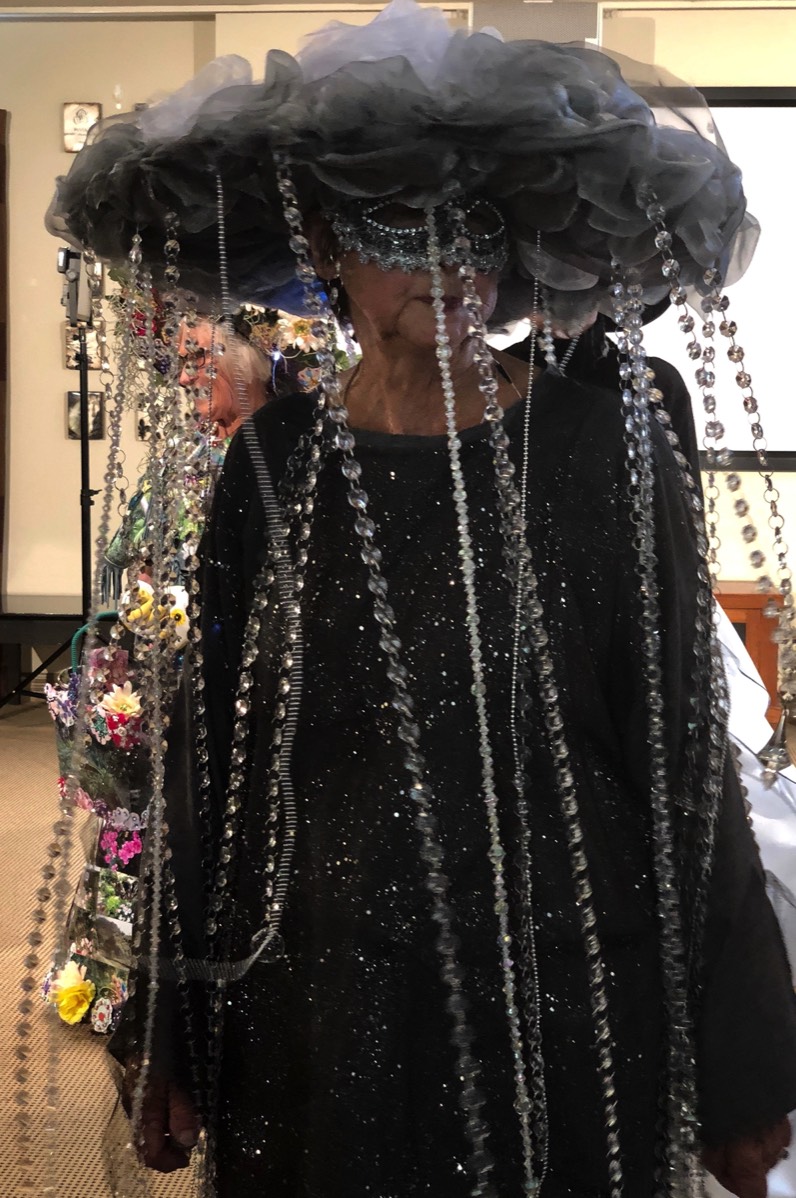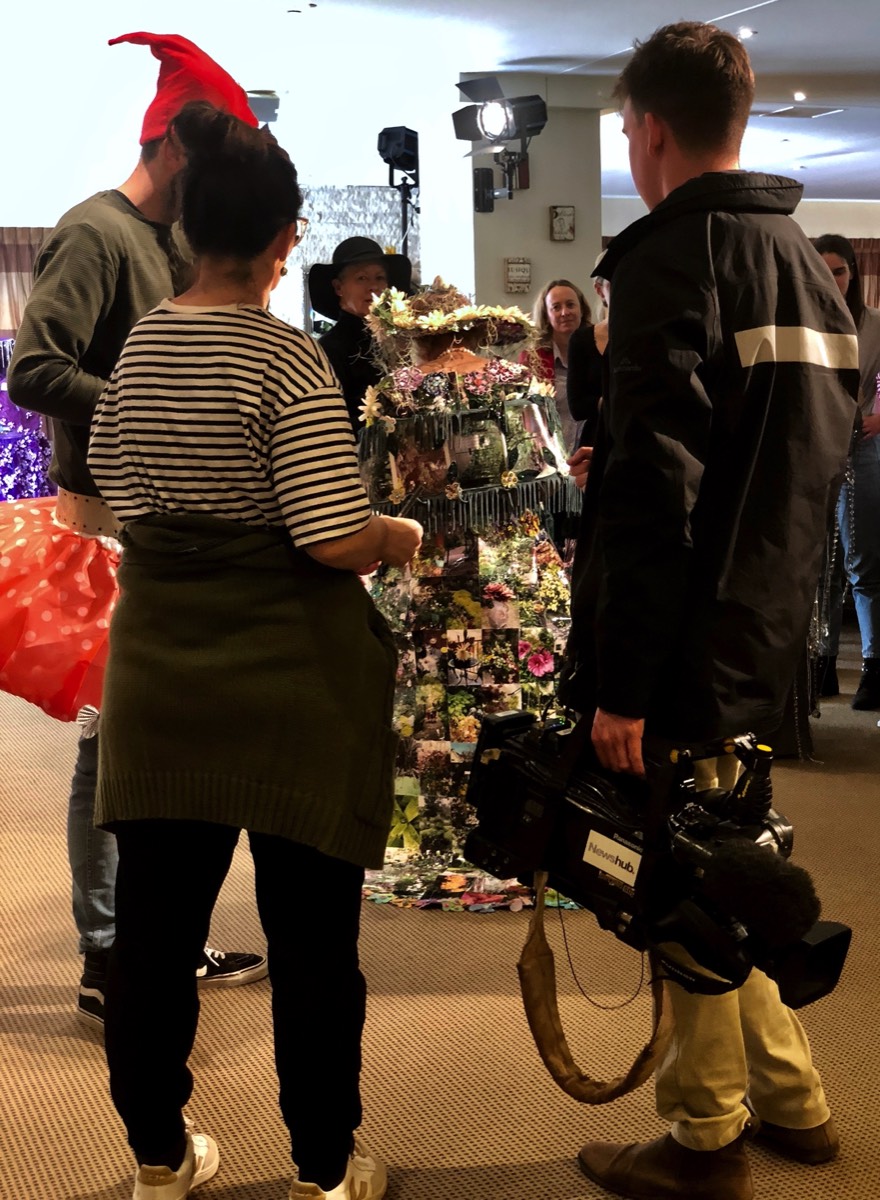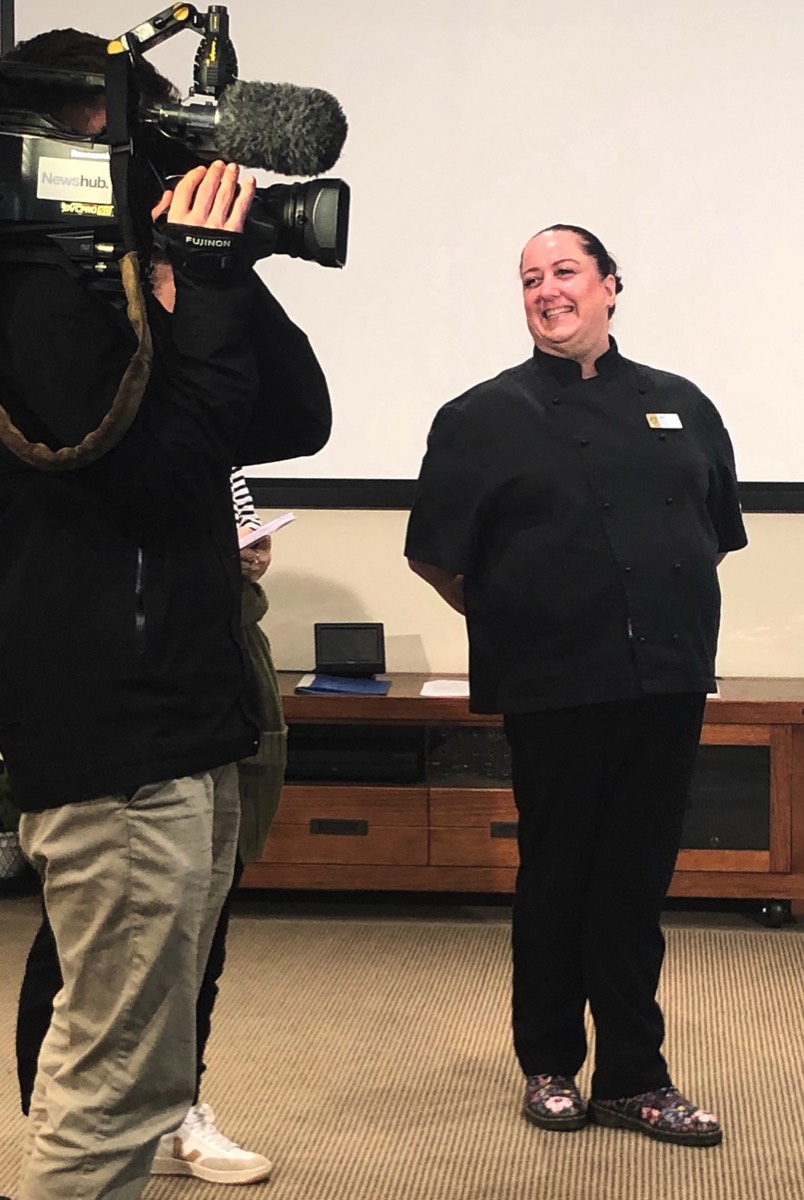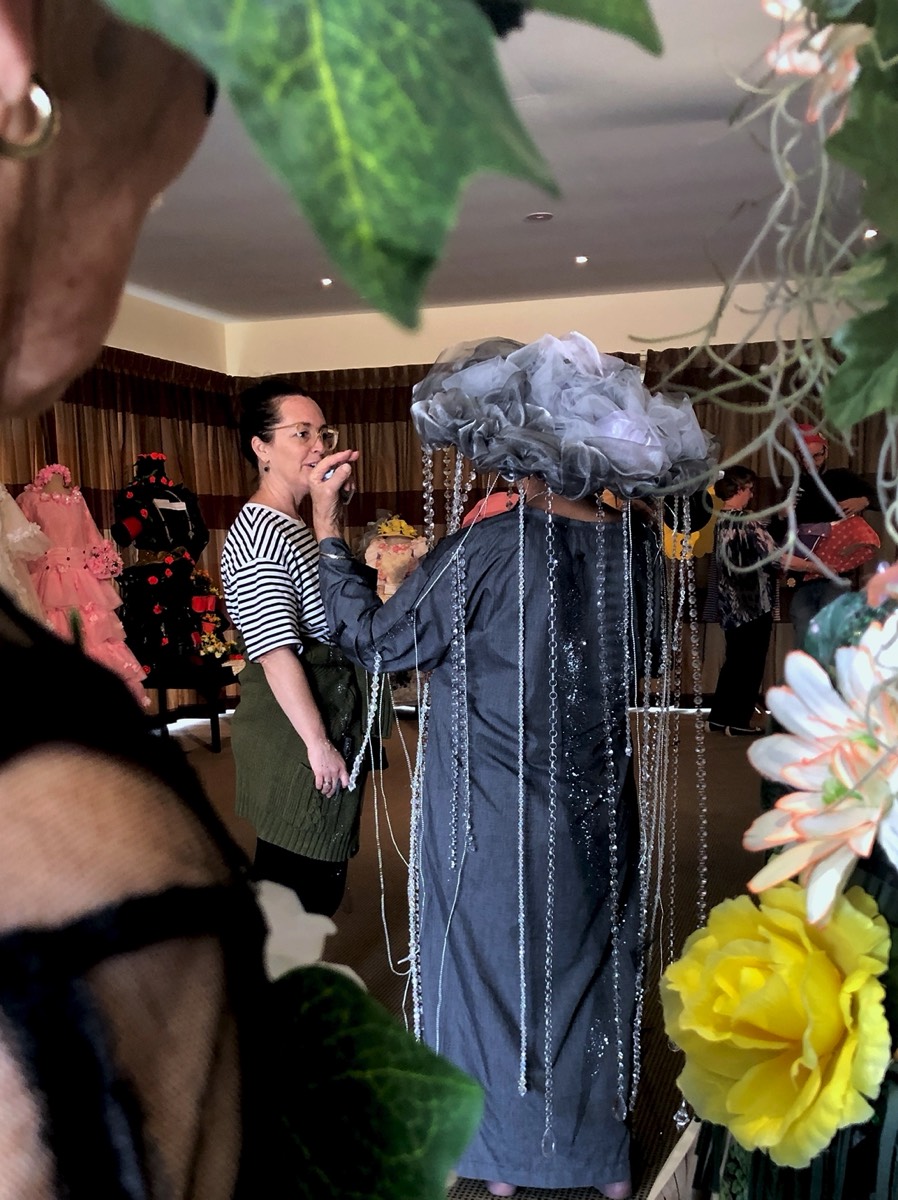 Wearable Arts Fashion Parade


What an amazing afternoon we enjoyed this week. The Wearable Arts Fashion Show was a huge success. The creativity that has gone into so many costumes was awe inspiring. Thank you so much Delwyn for your organisation. Thank you for all those who participated and all the helpers, this is what makes Pinesong so special. The photos below are just a small look at the over 300 photographs taken. These will be made available in the next few days. Finally, thank you to all who came - Seabreeze Lounge was full once again. Well done everyone.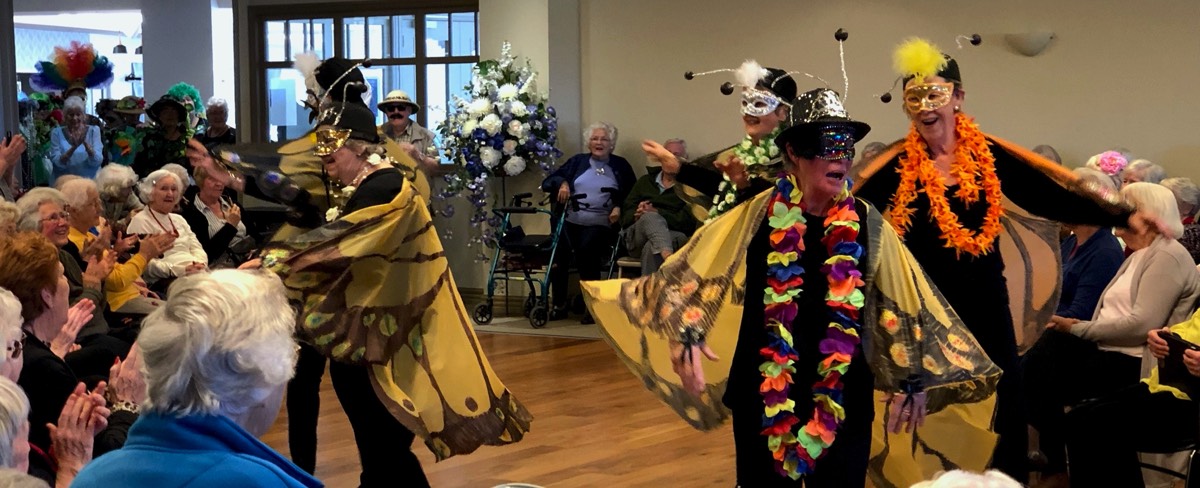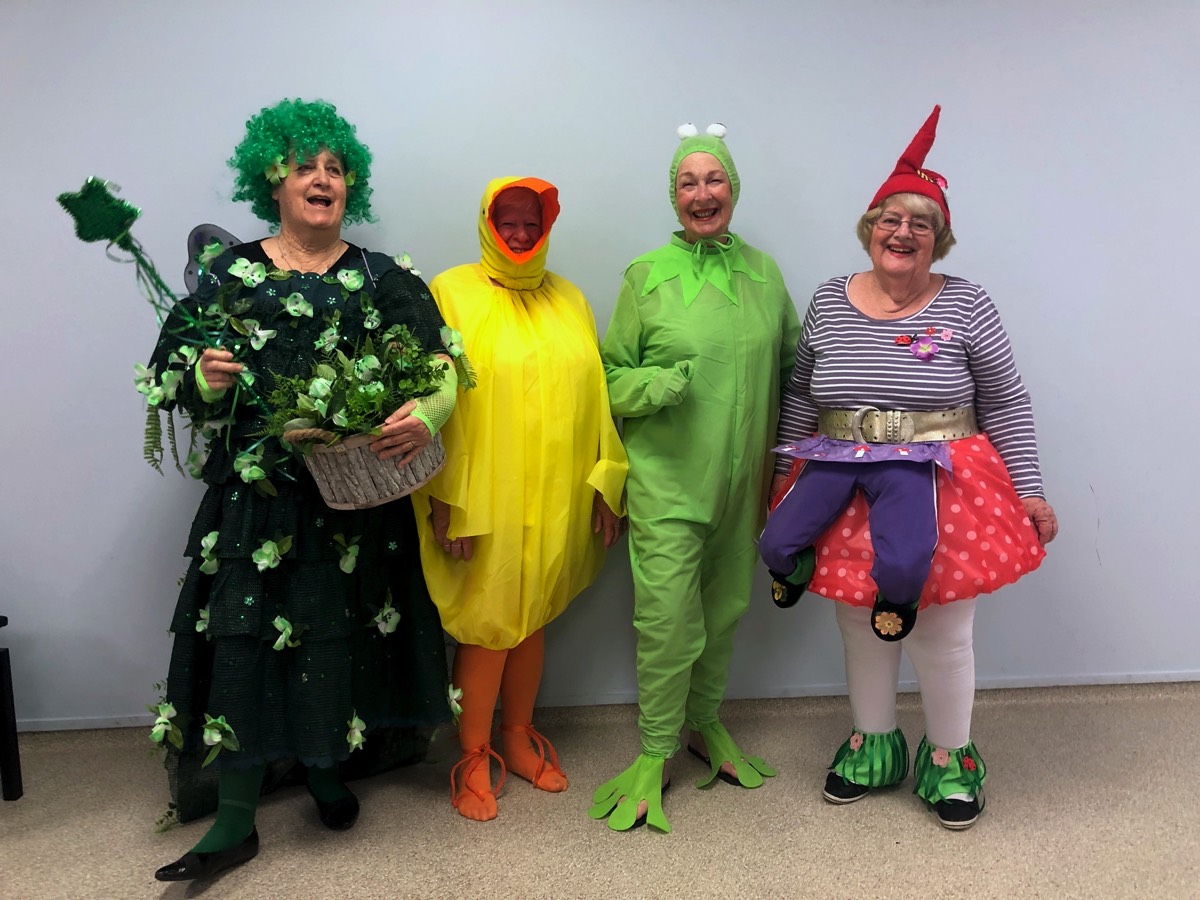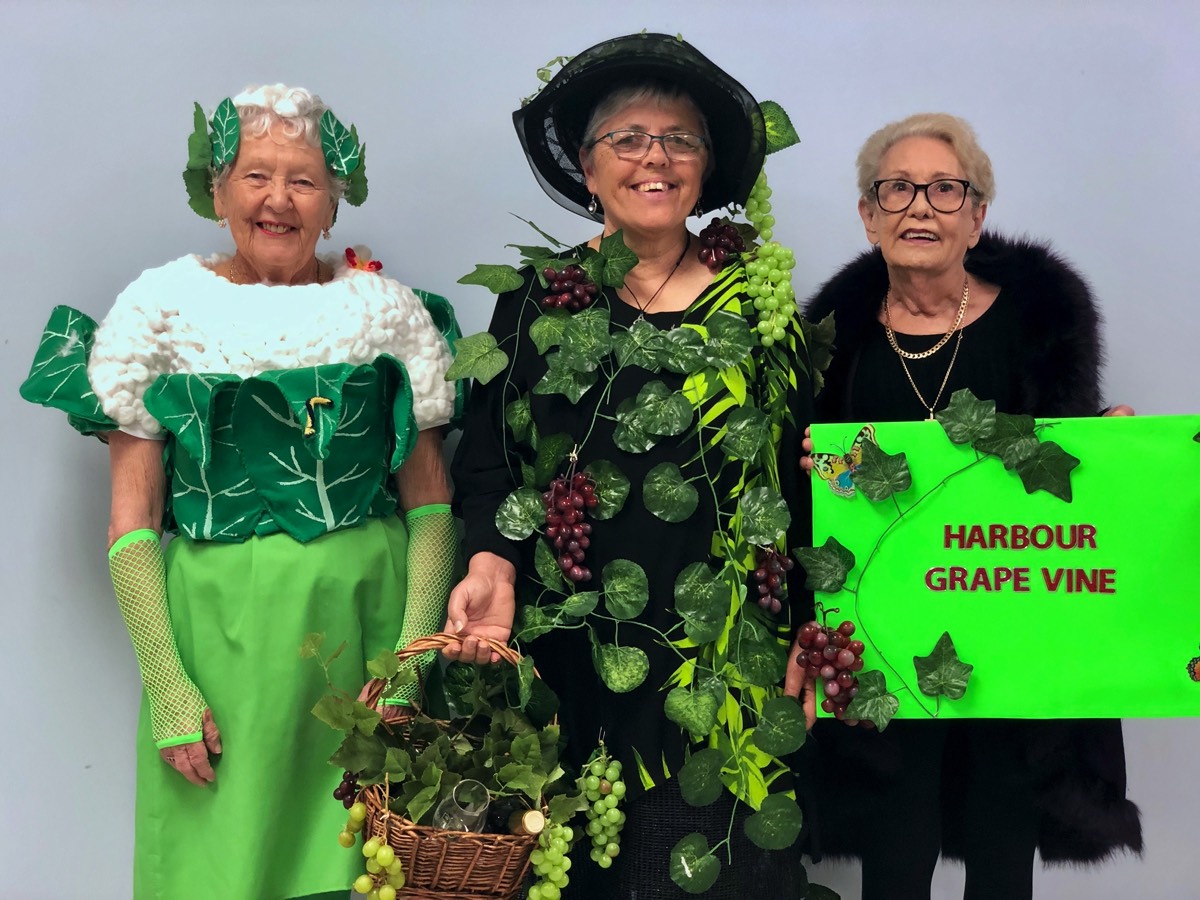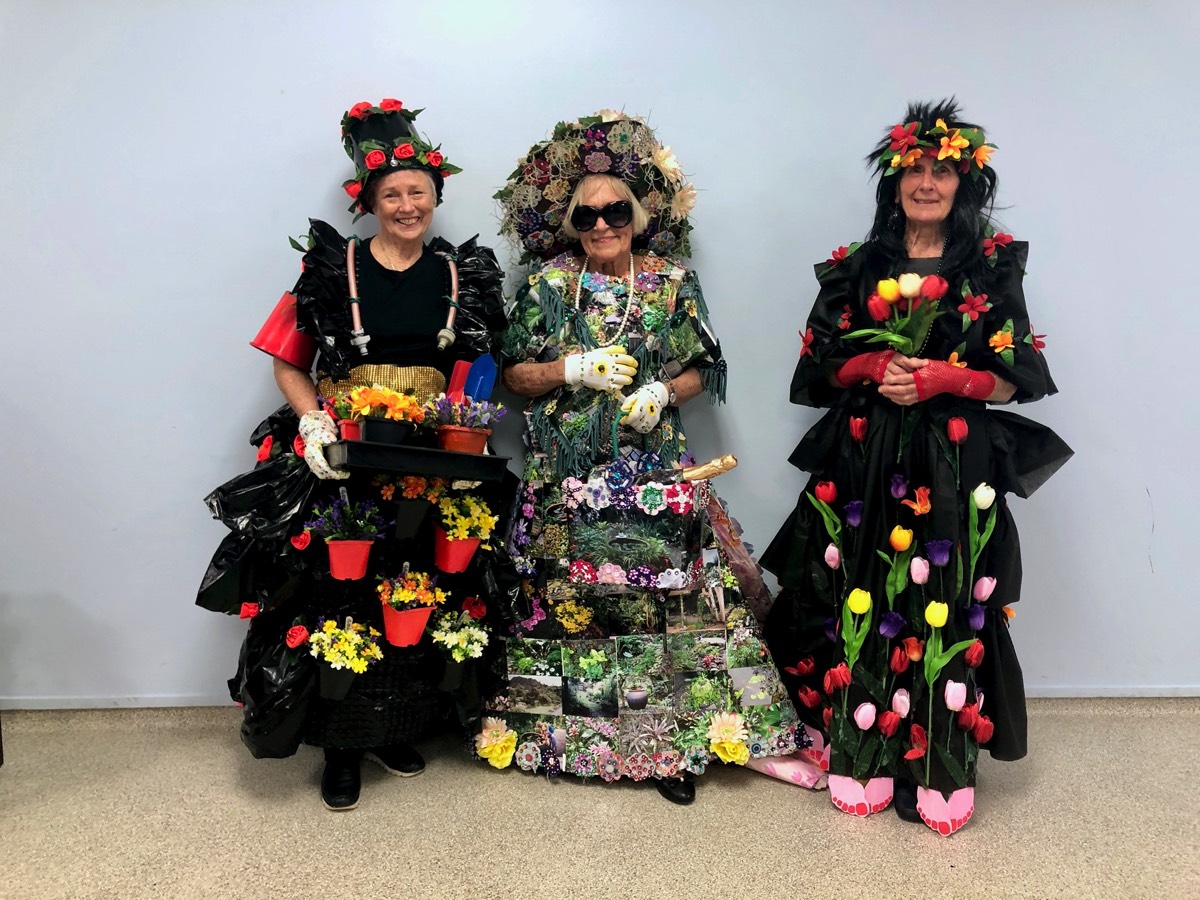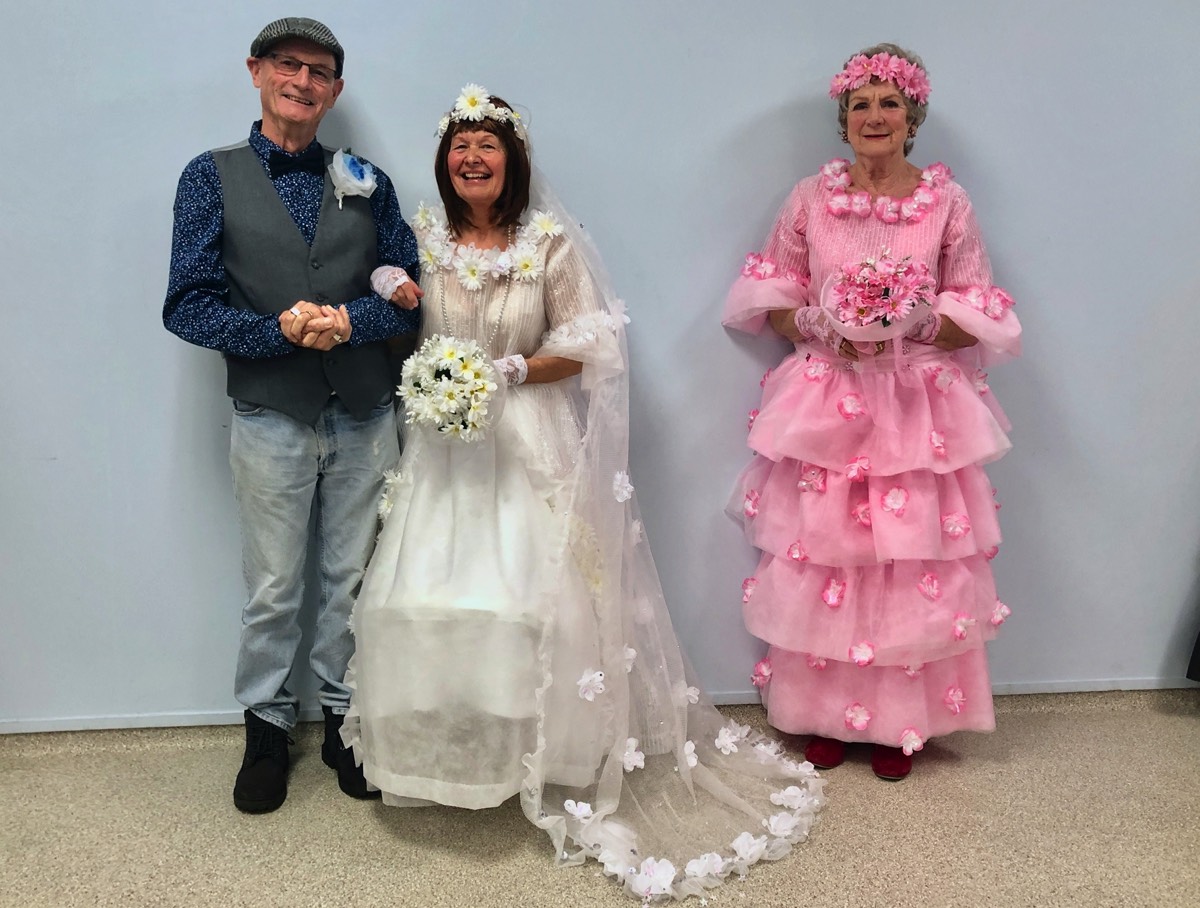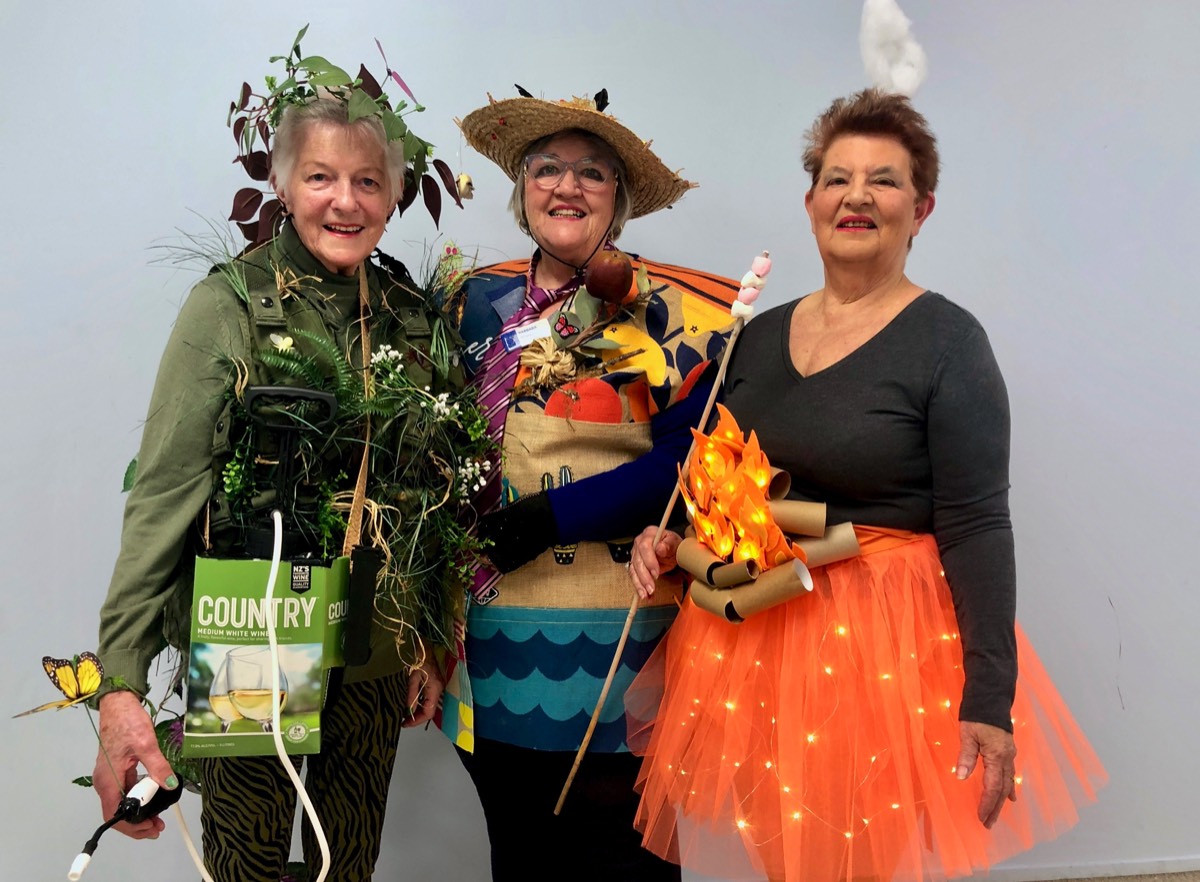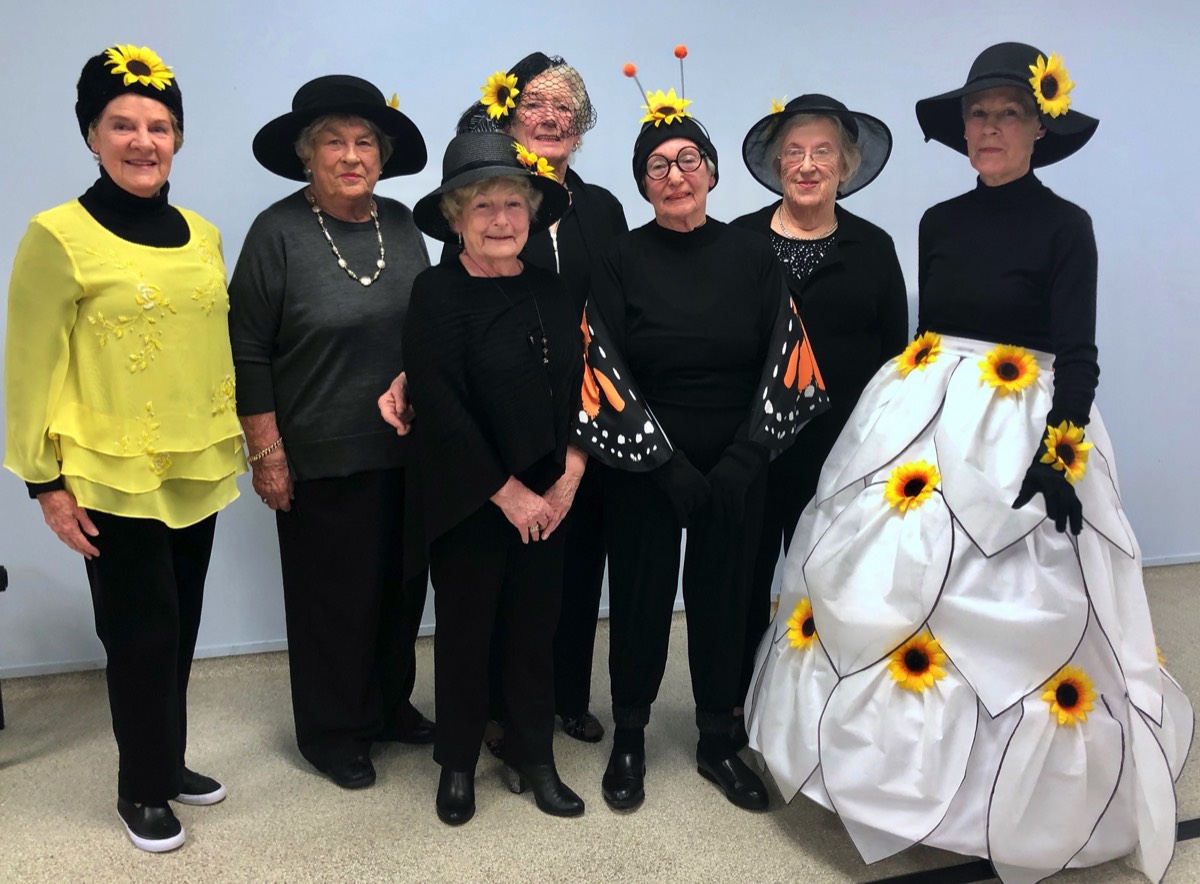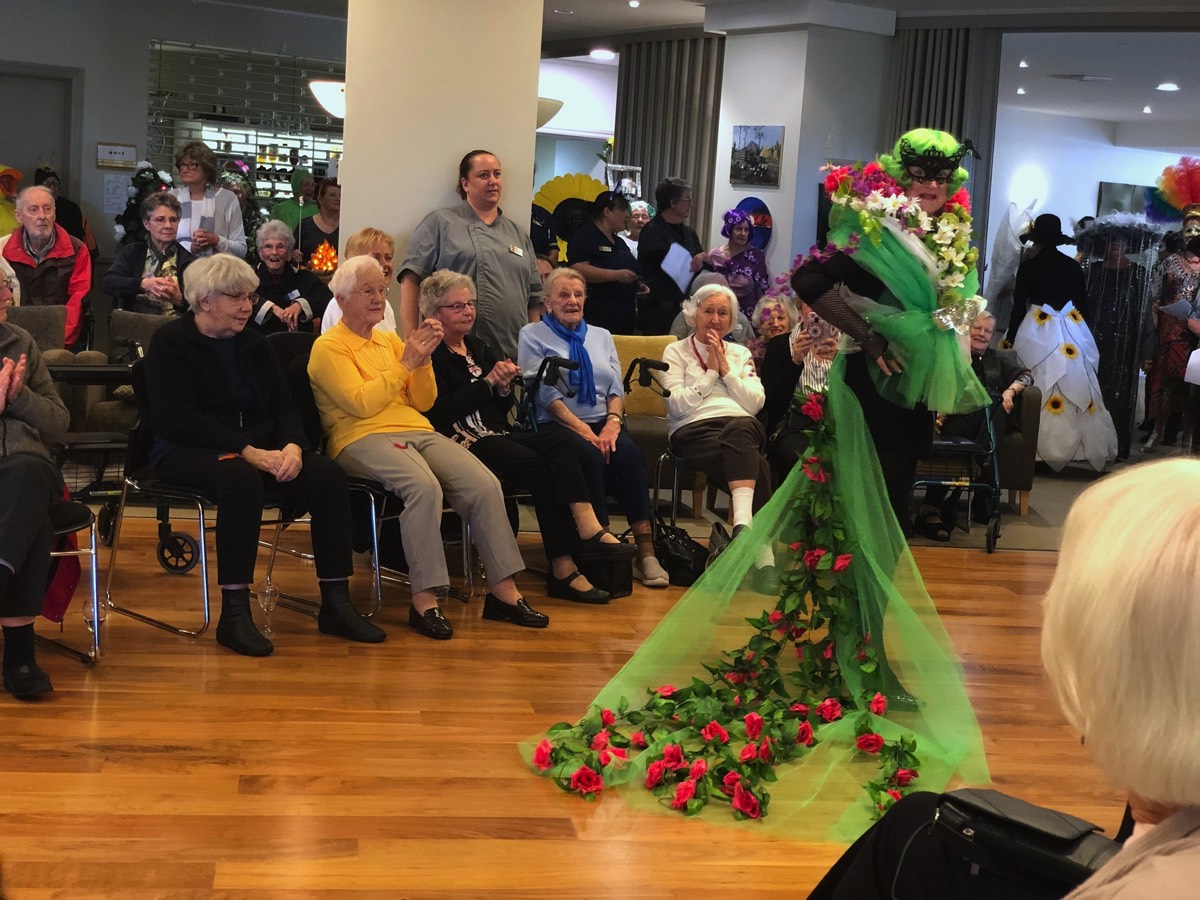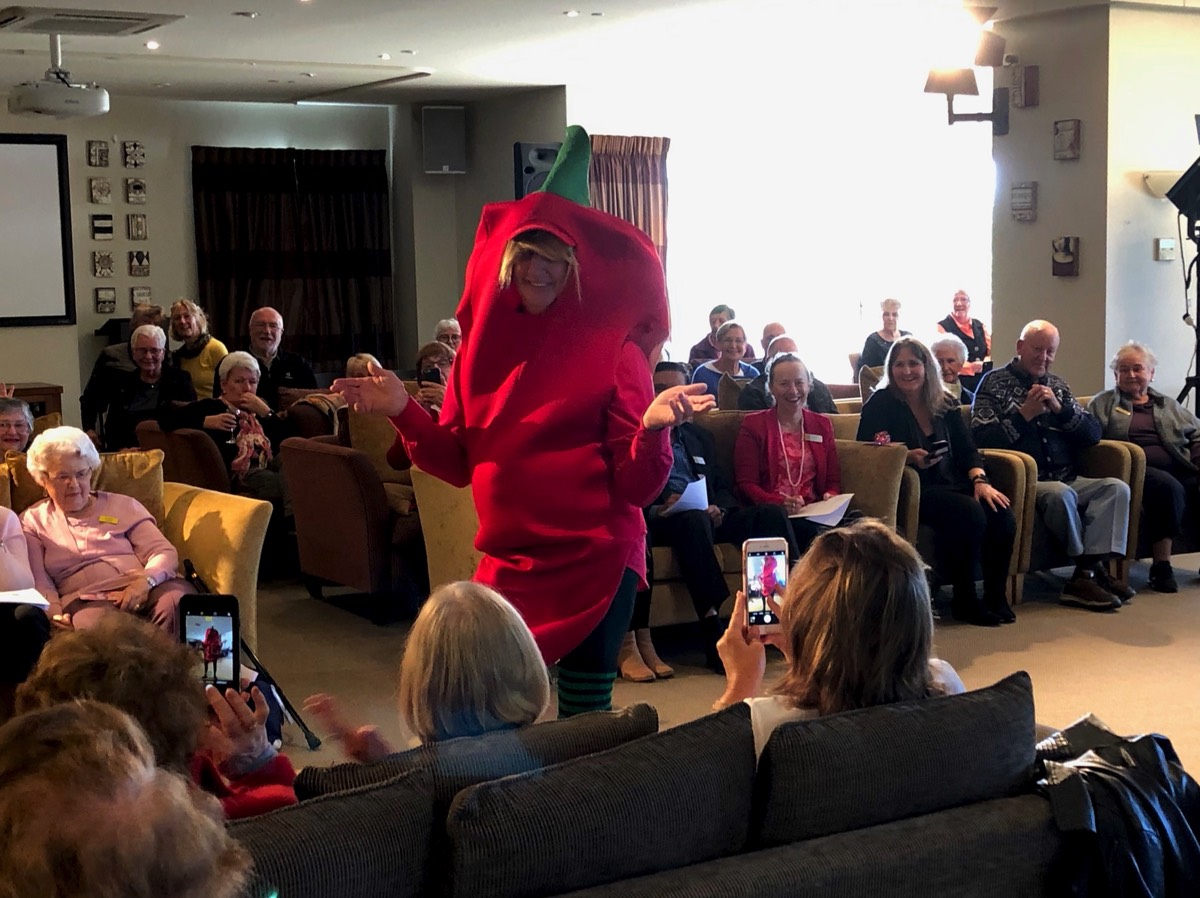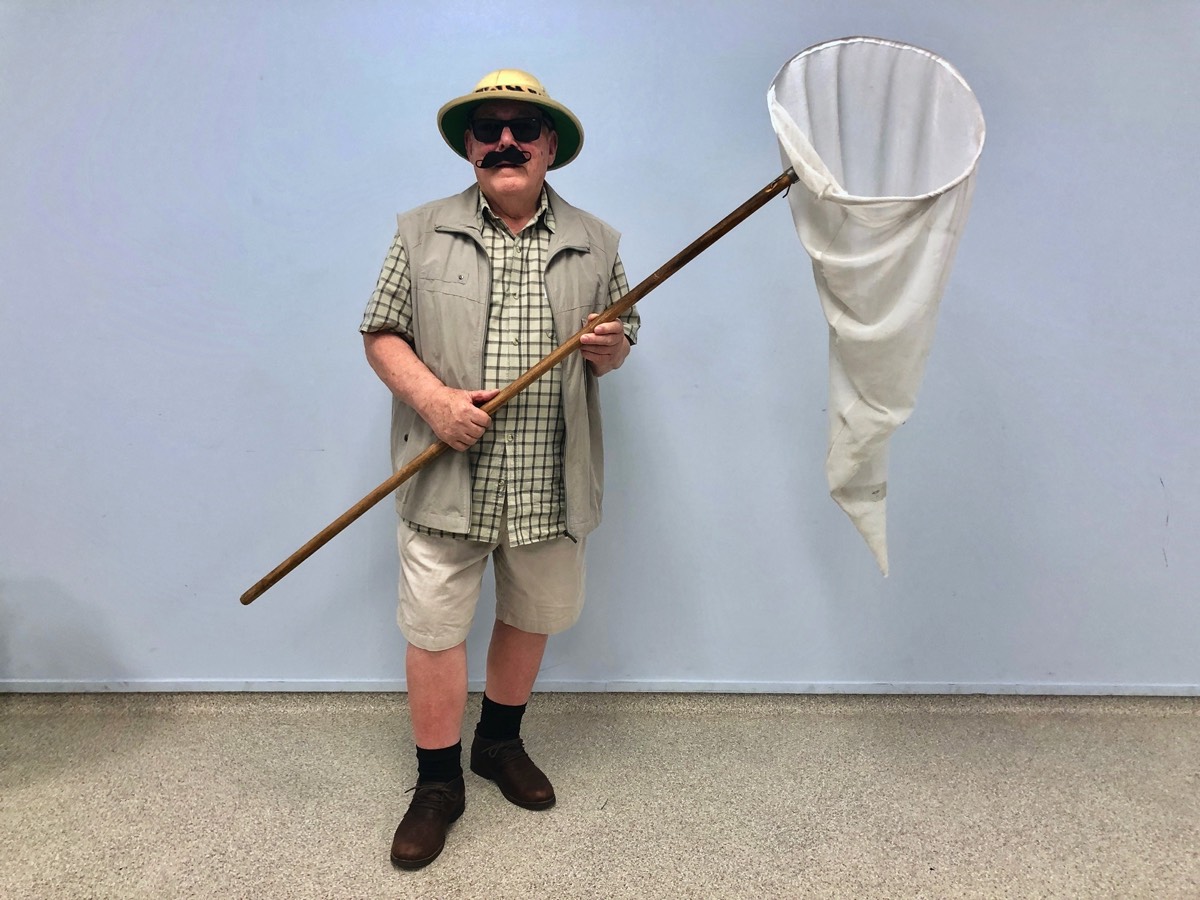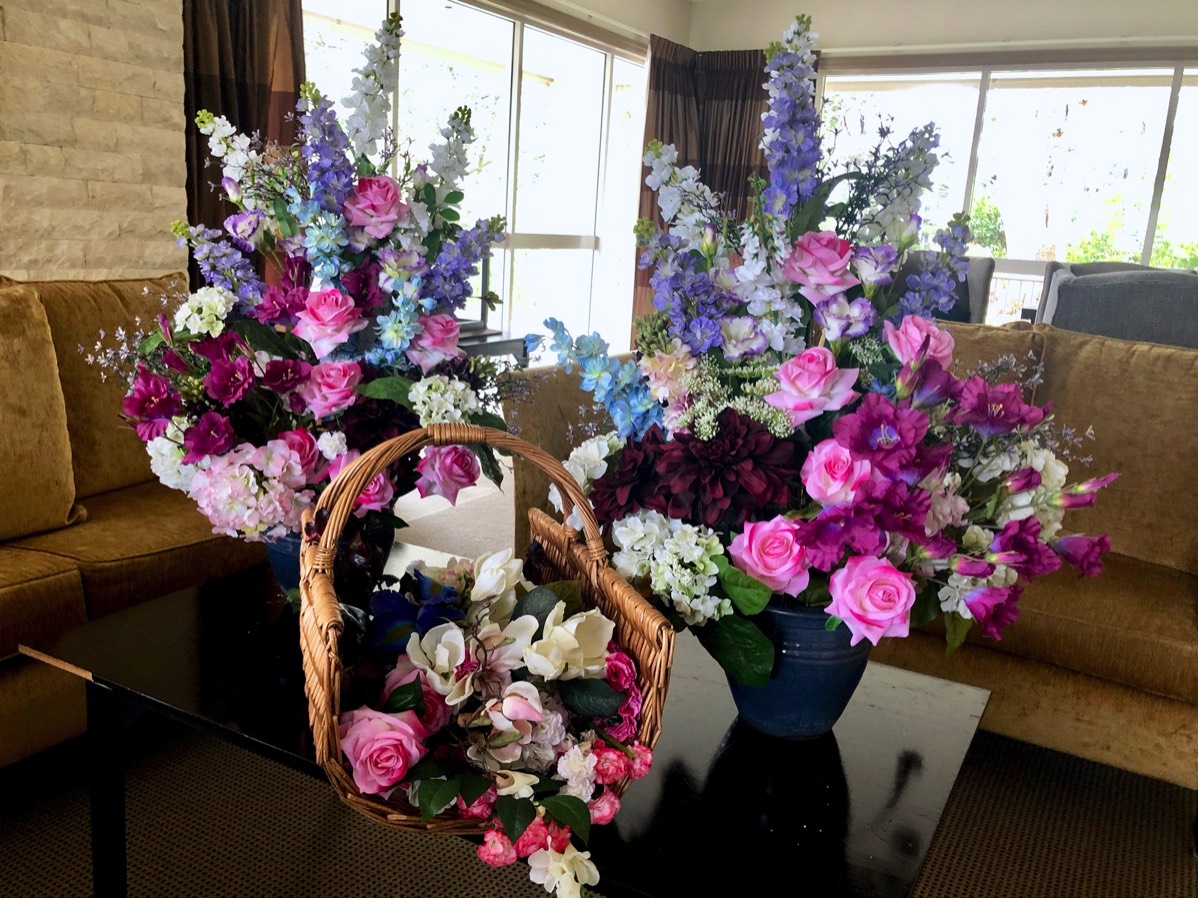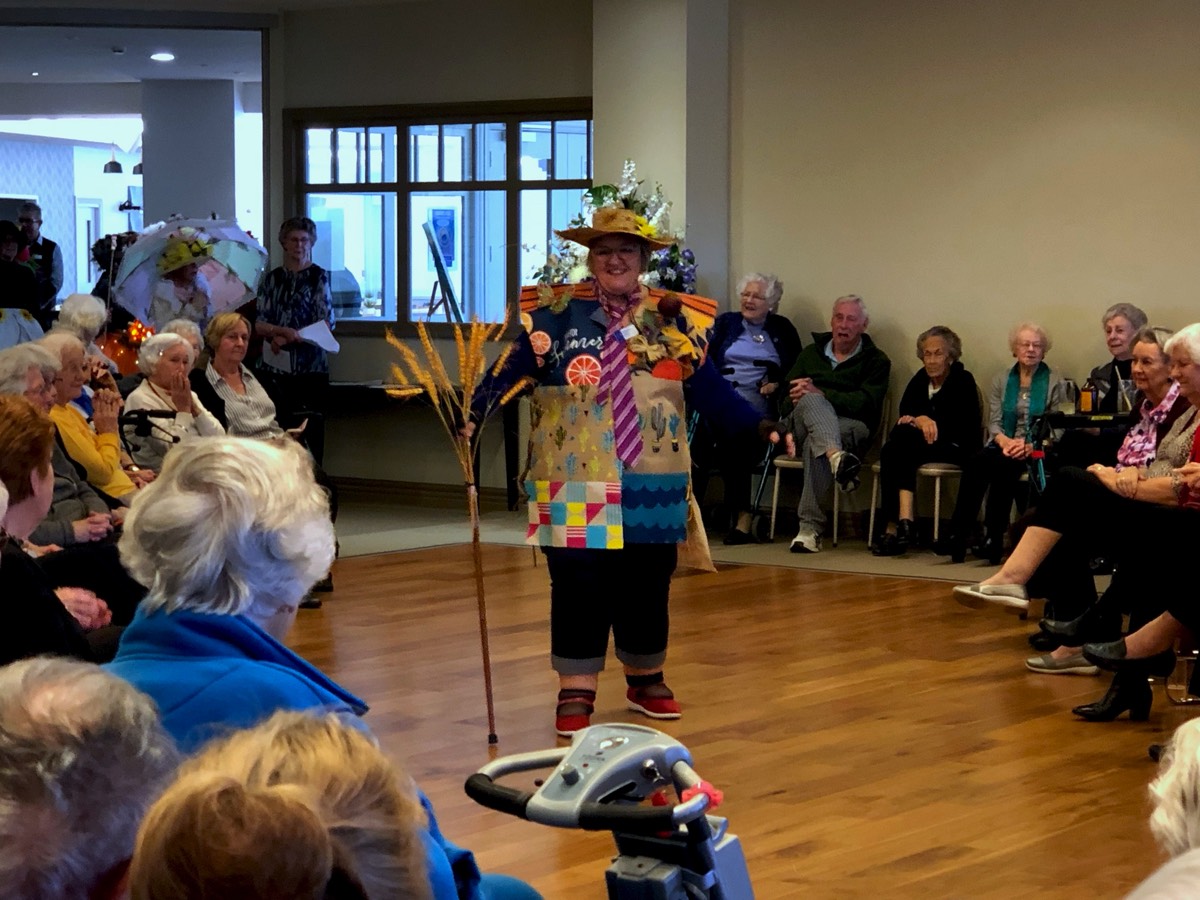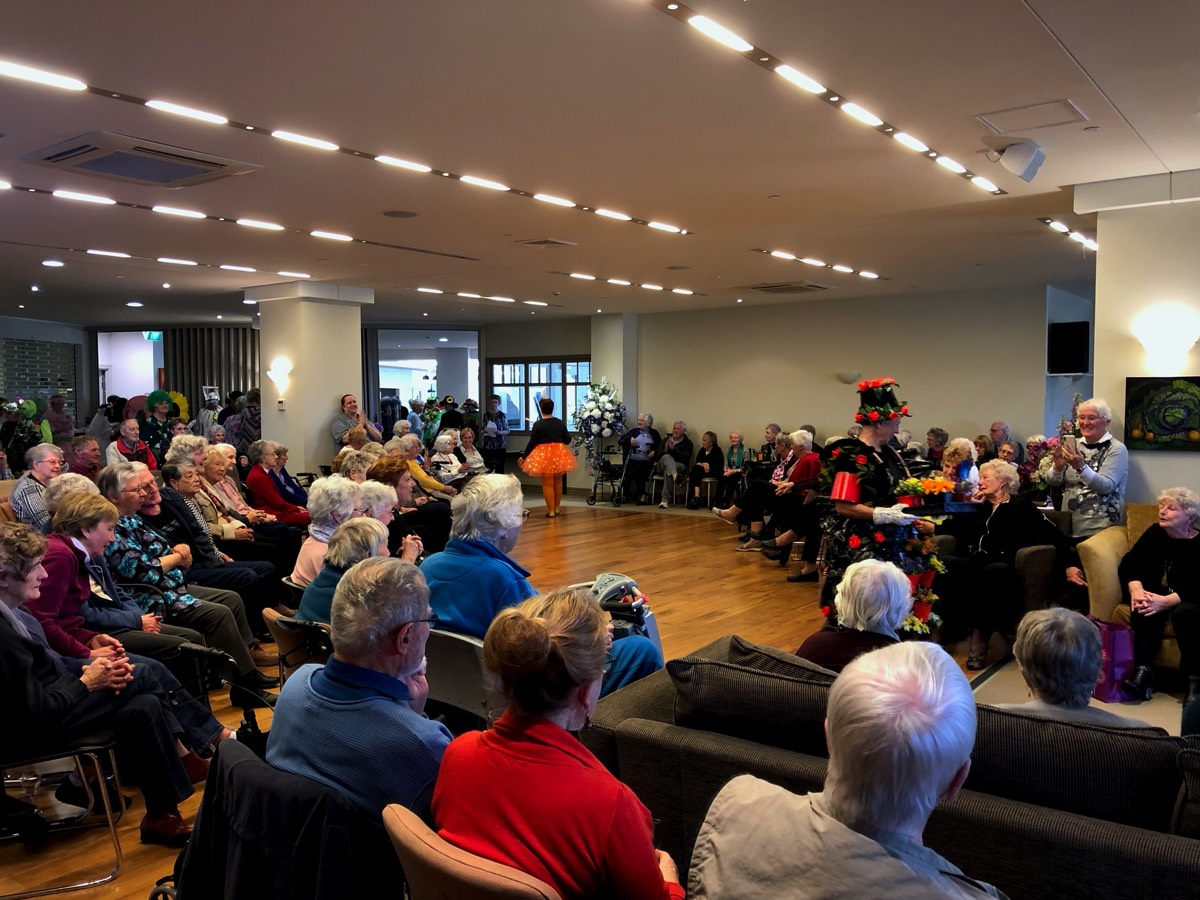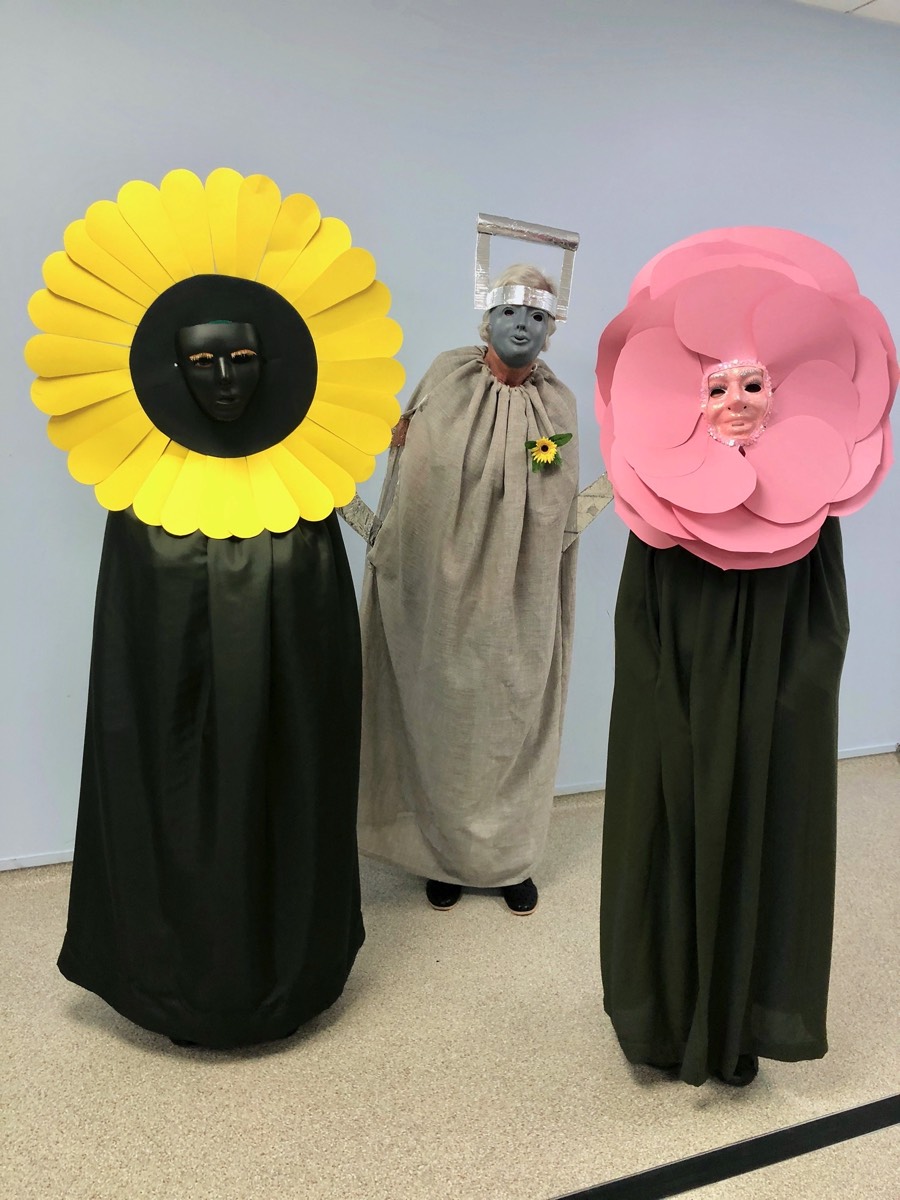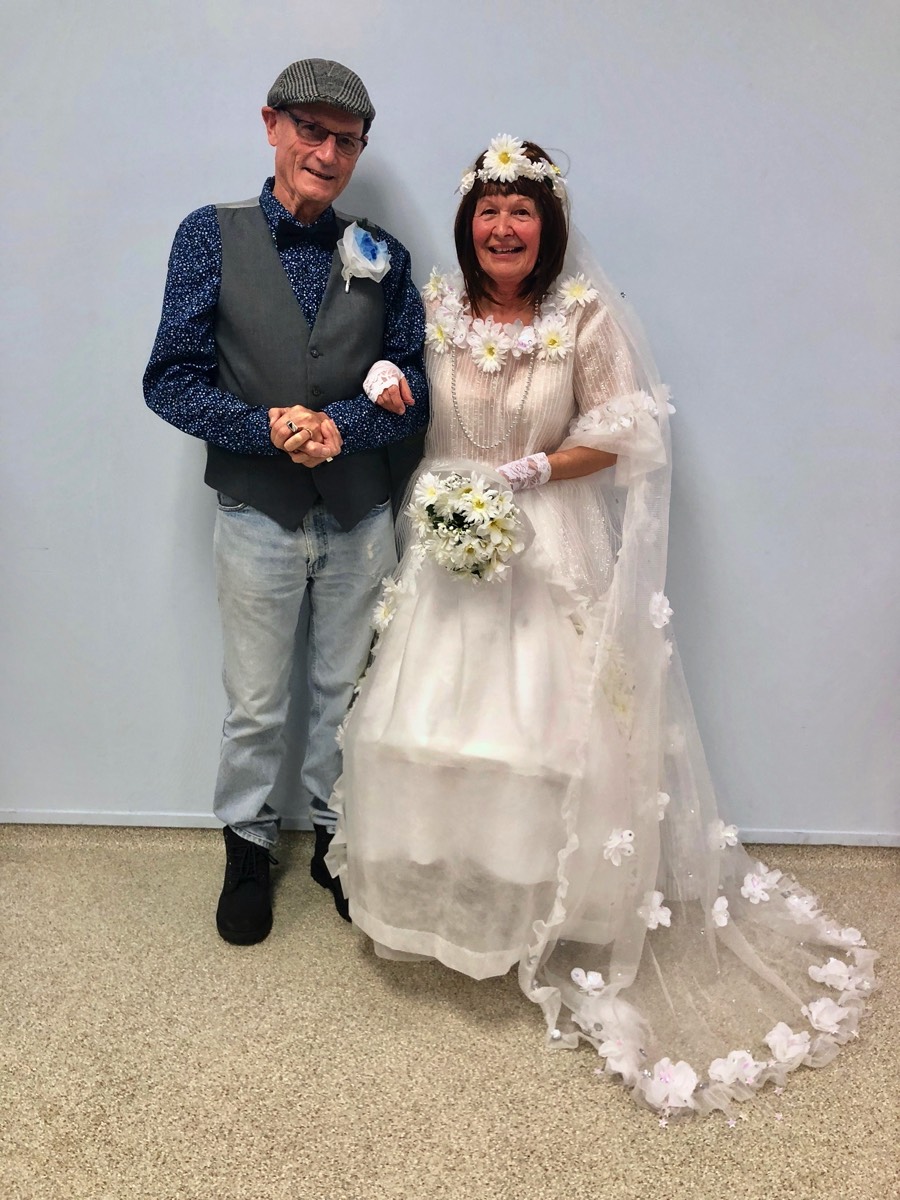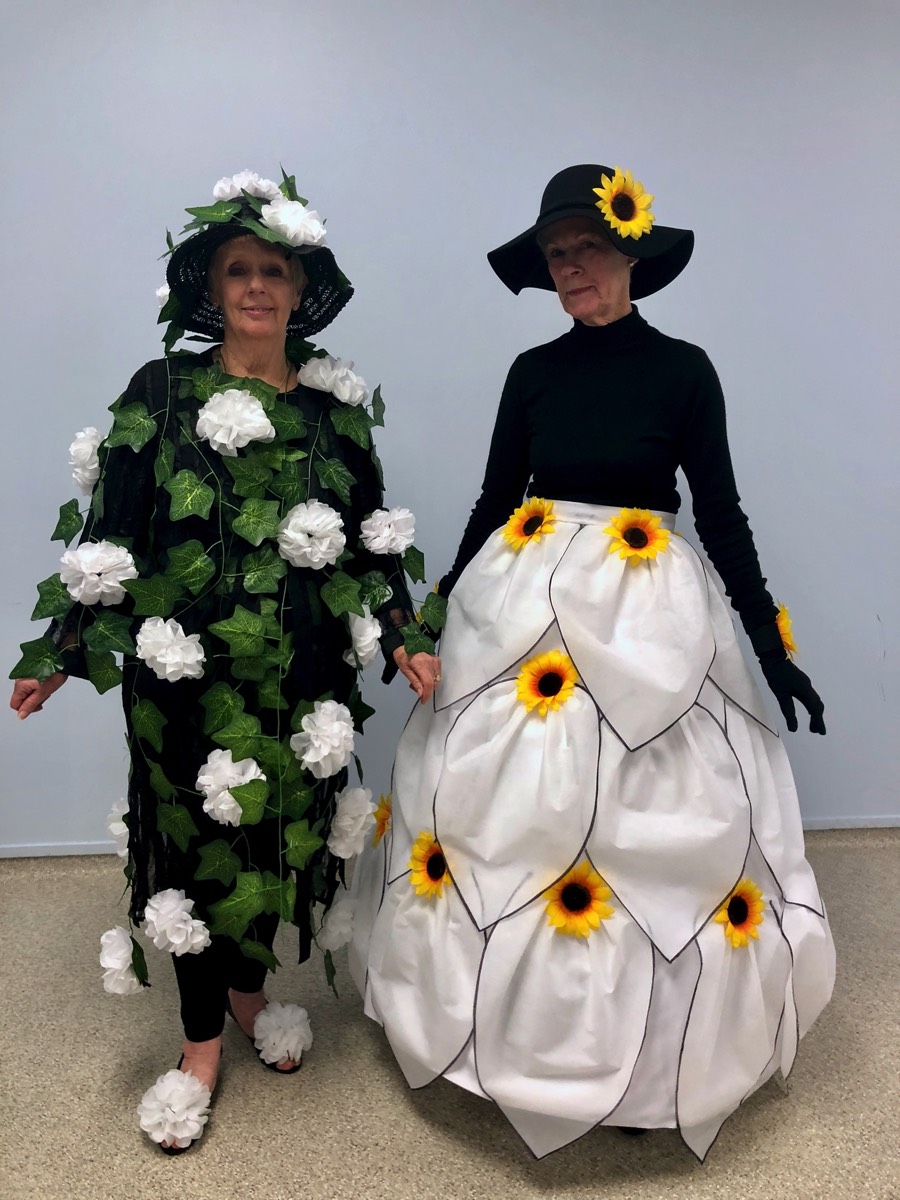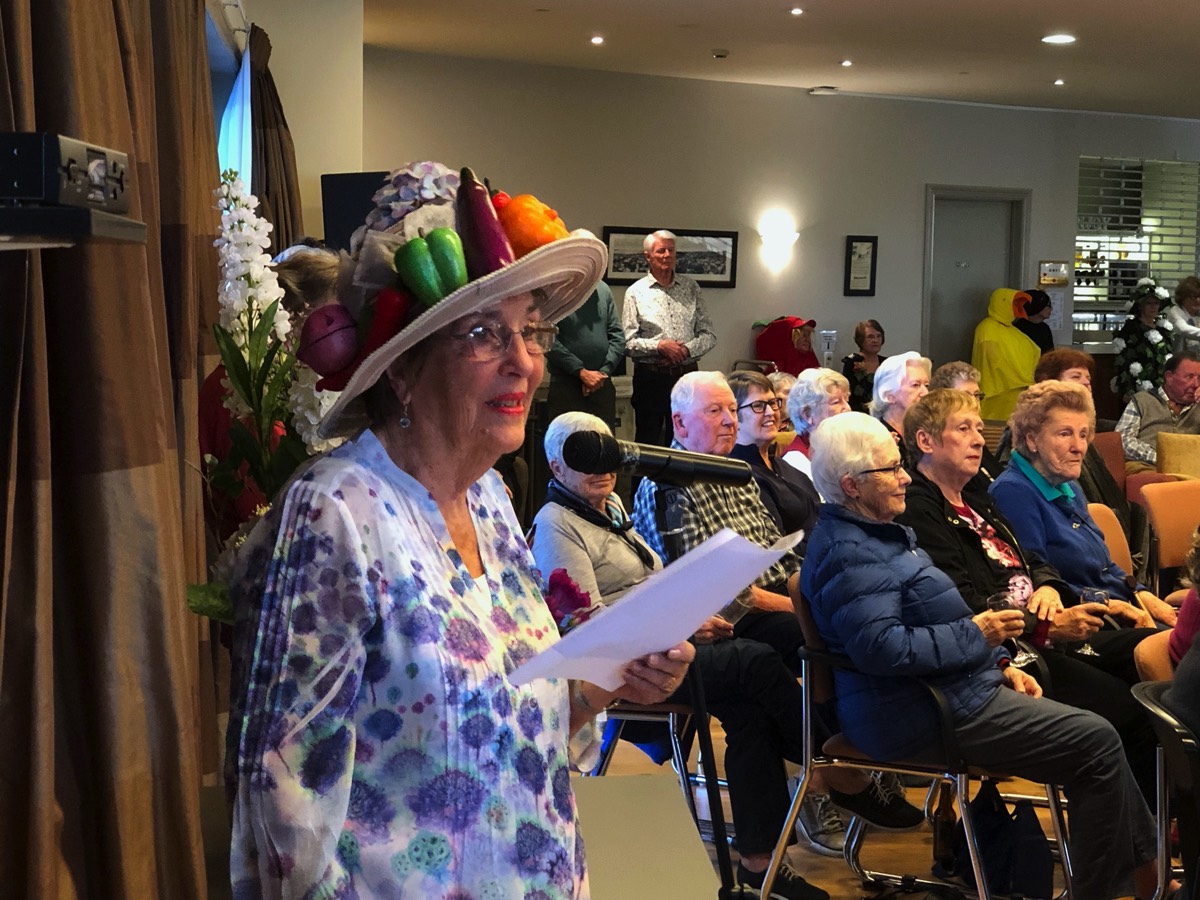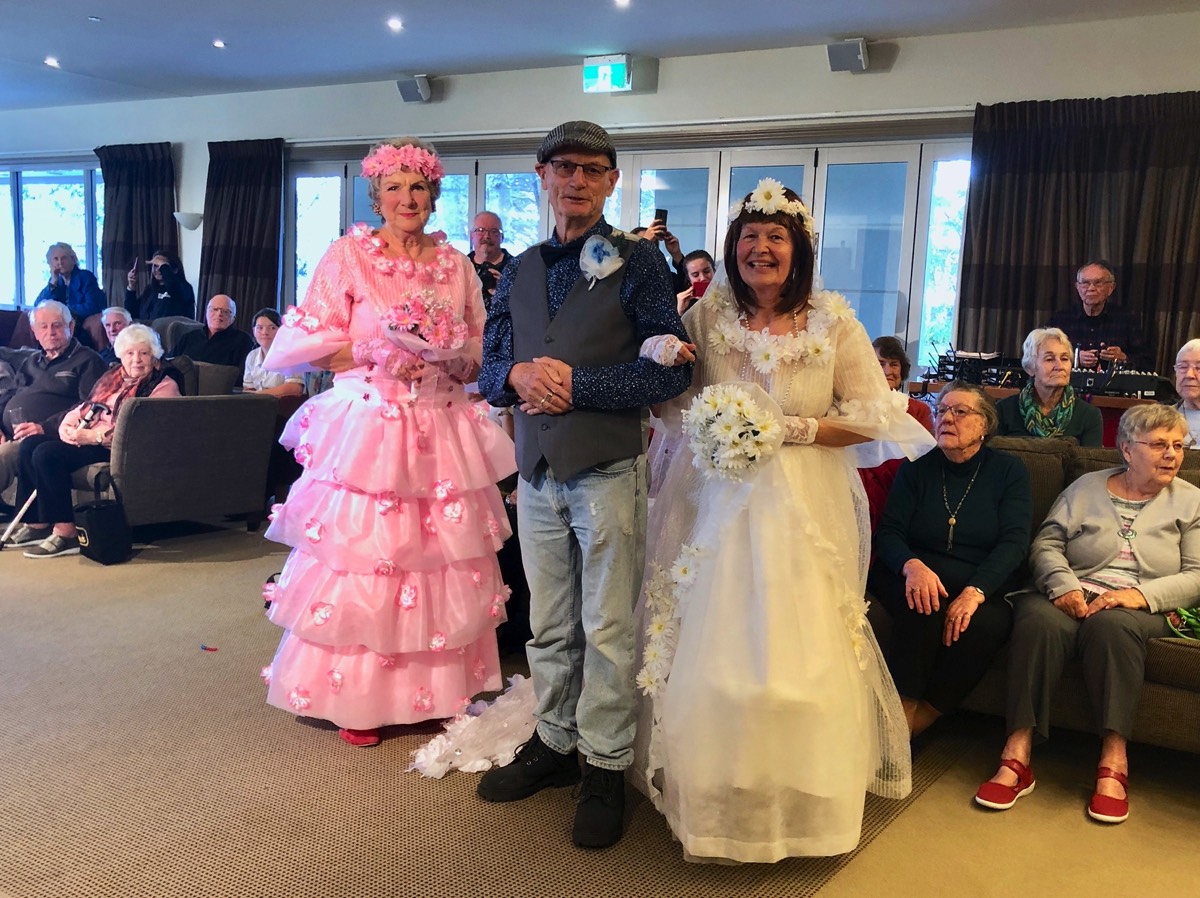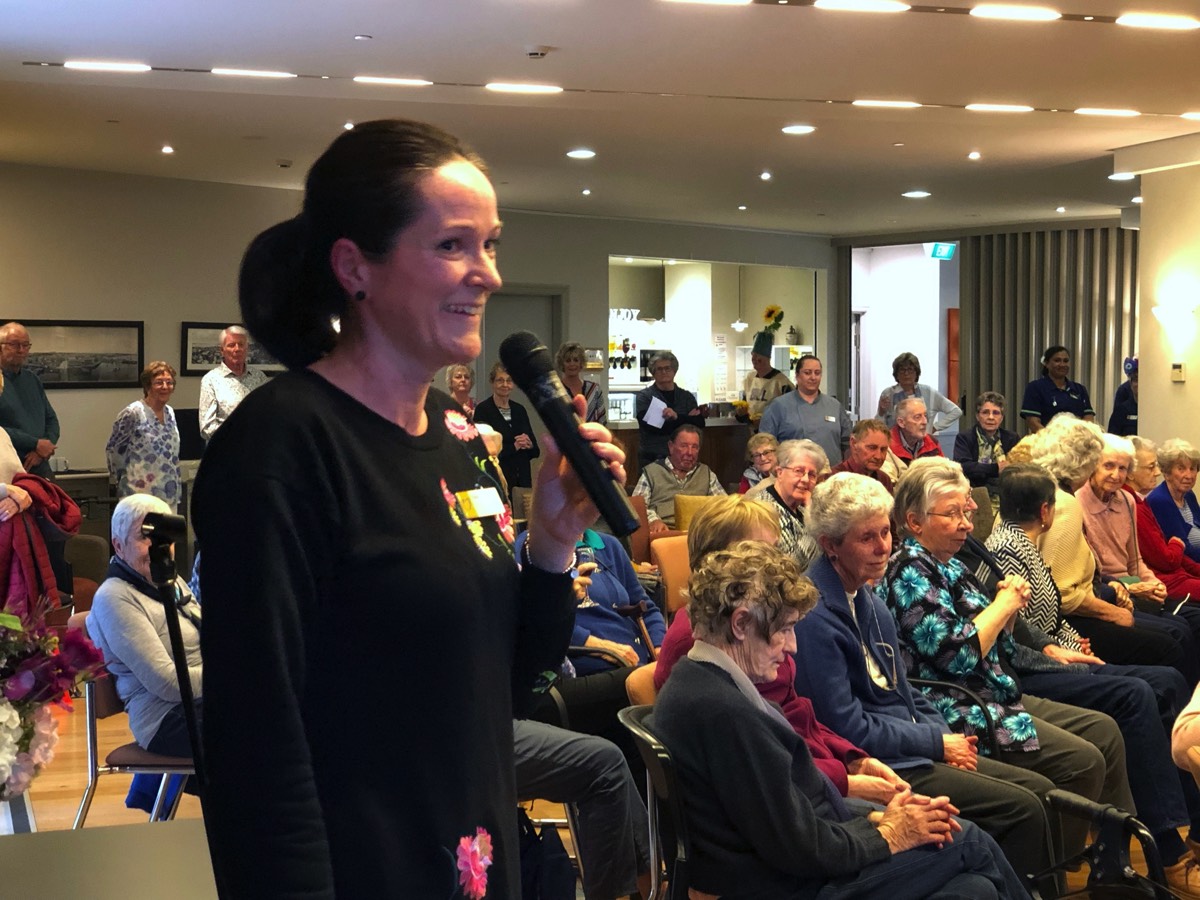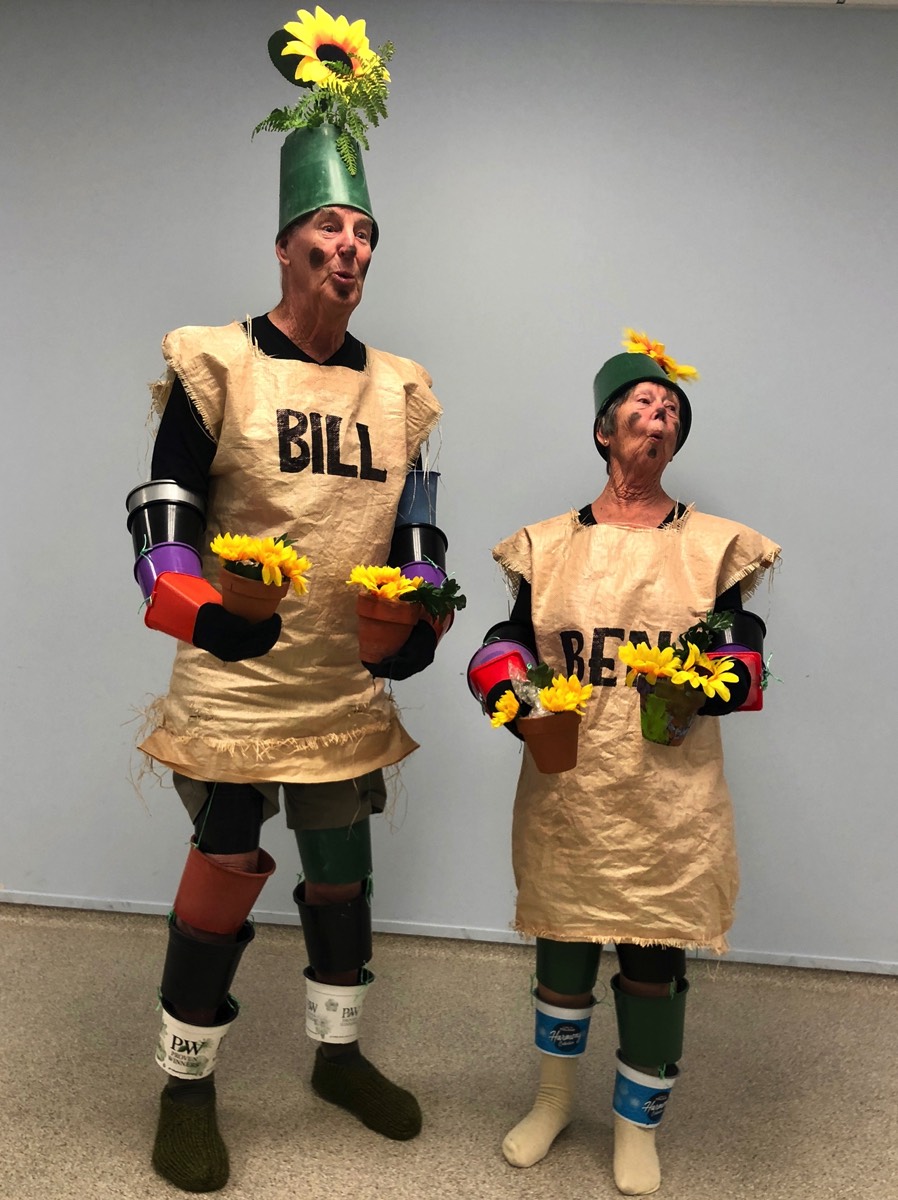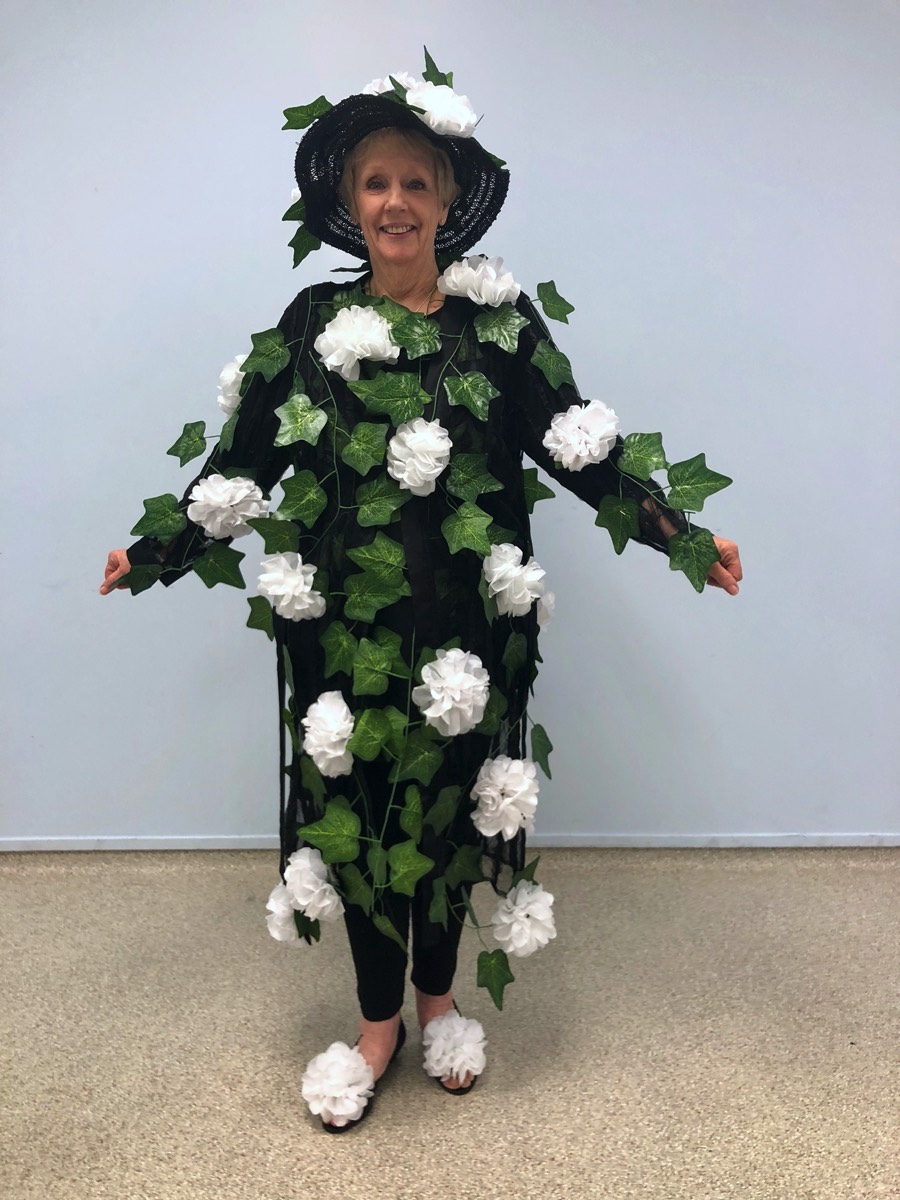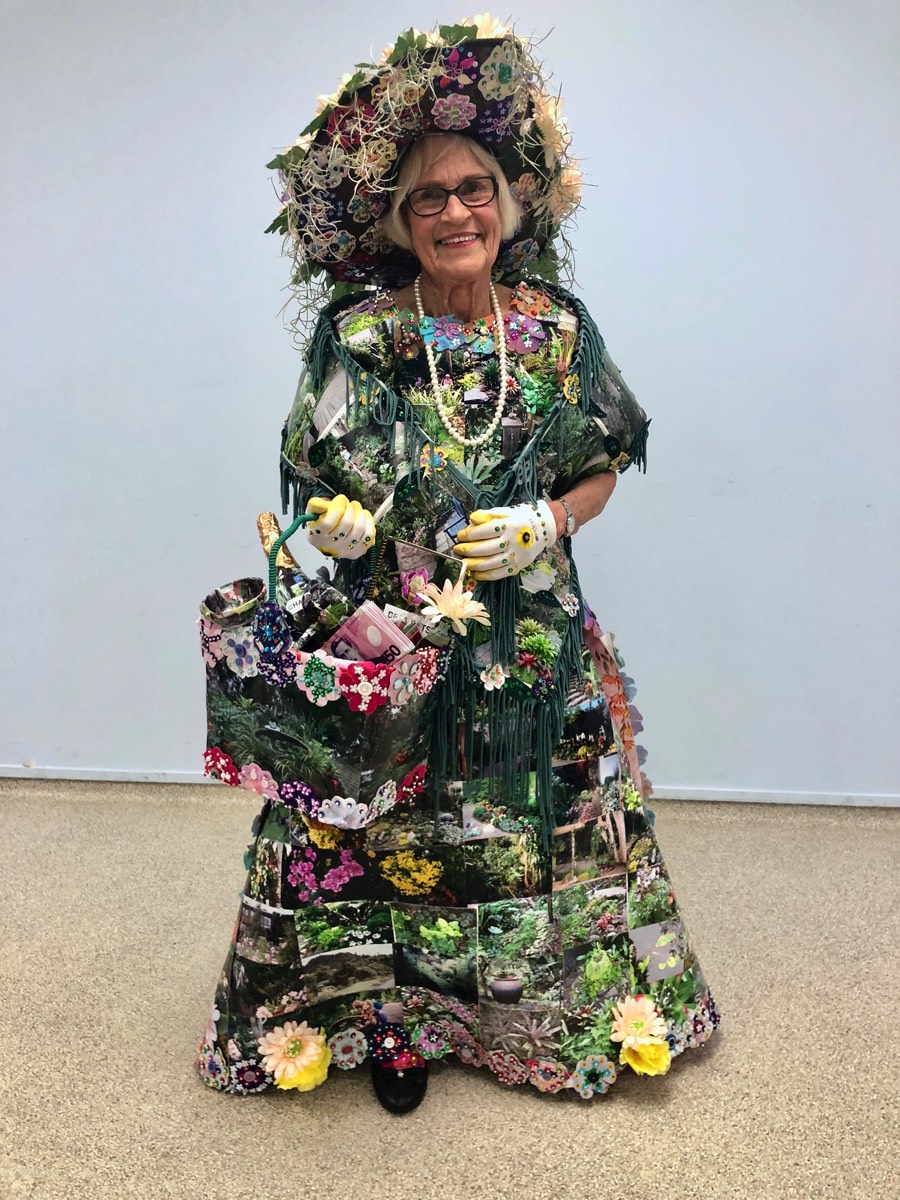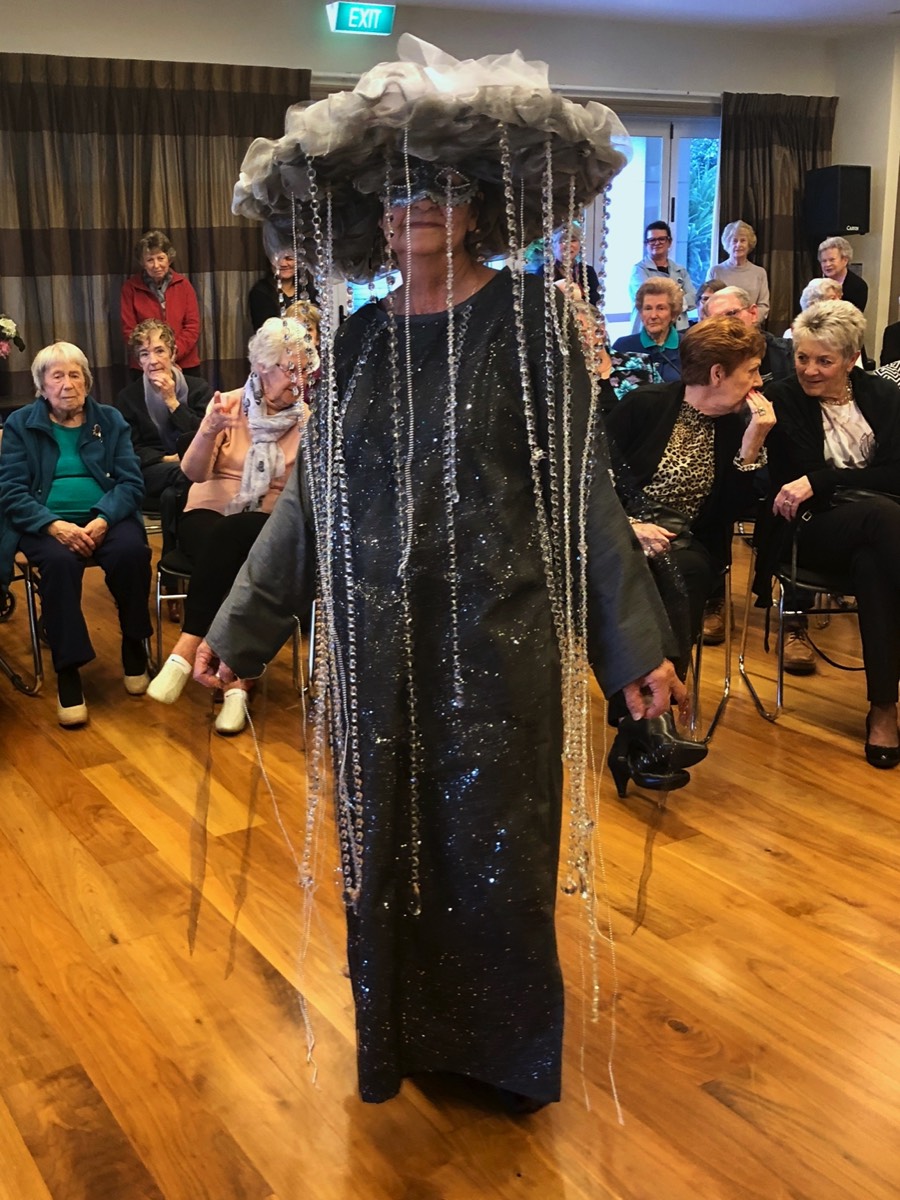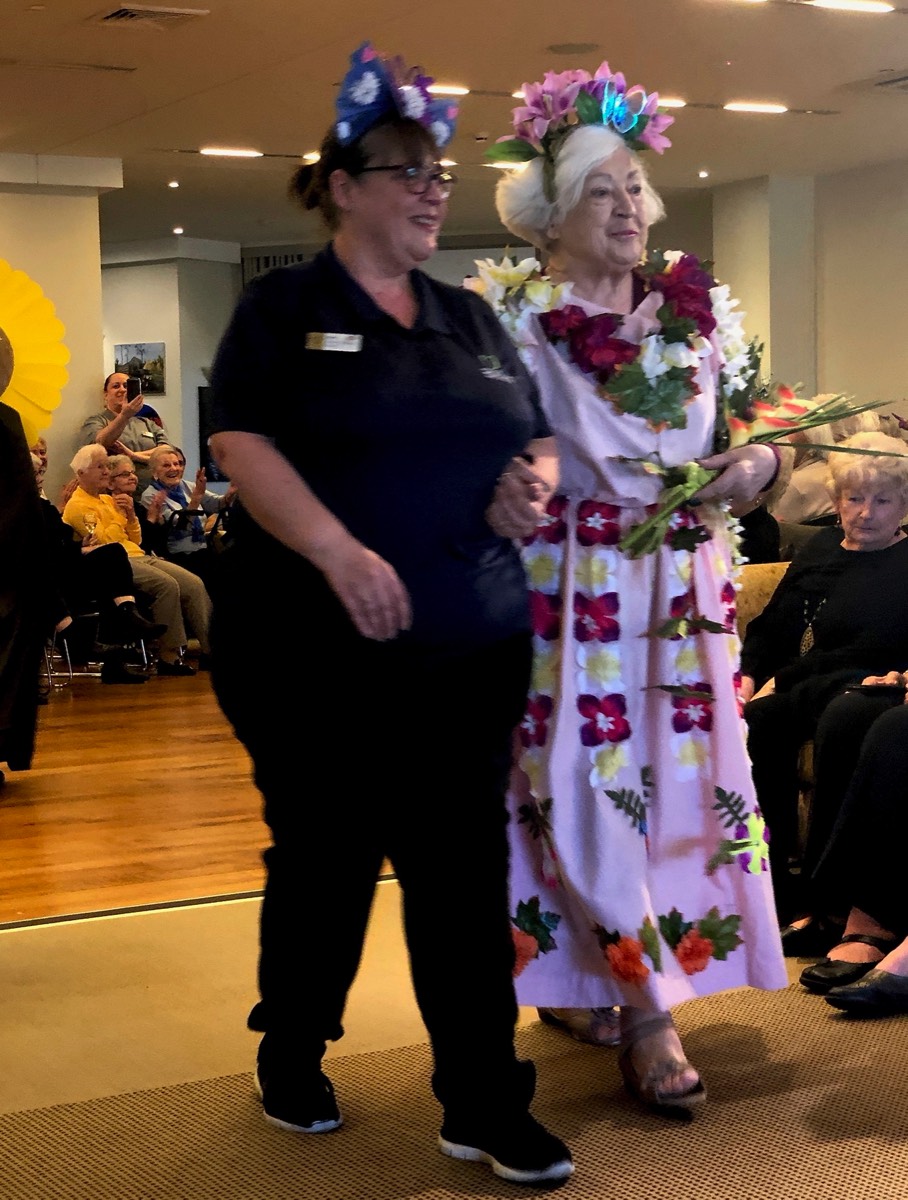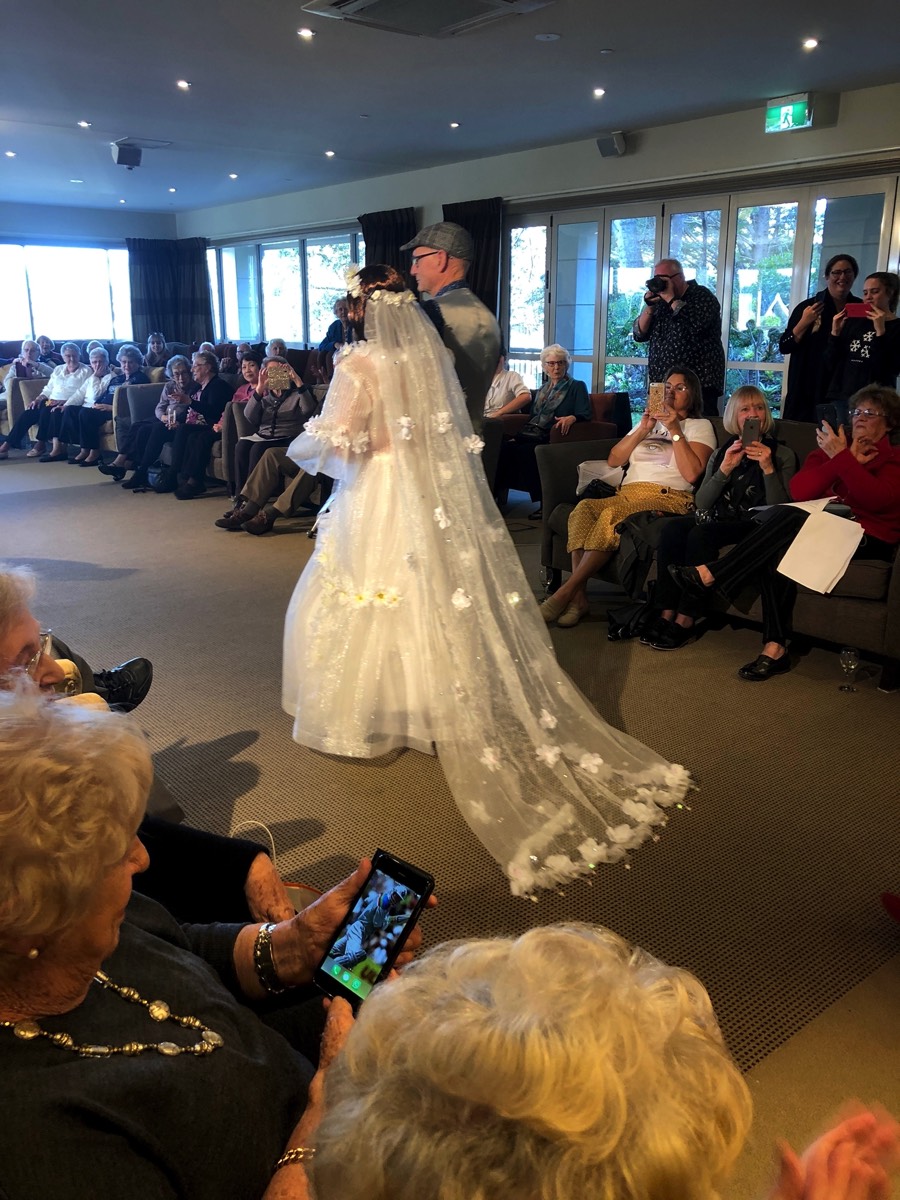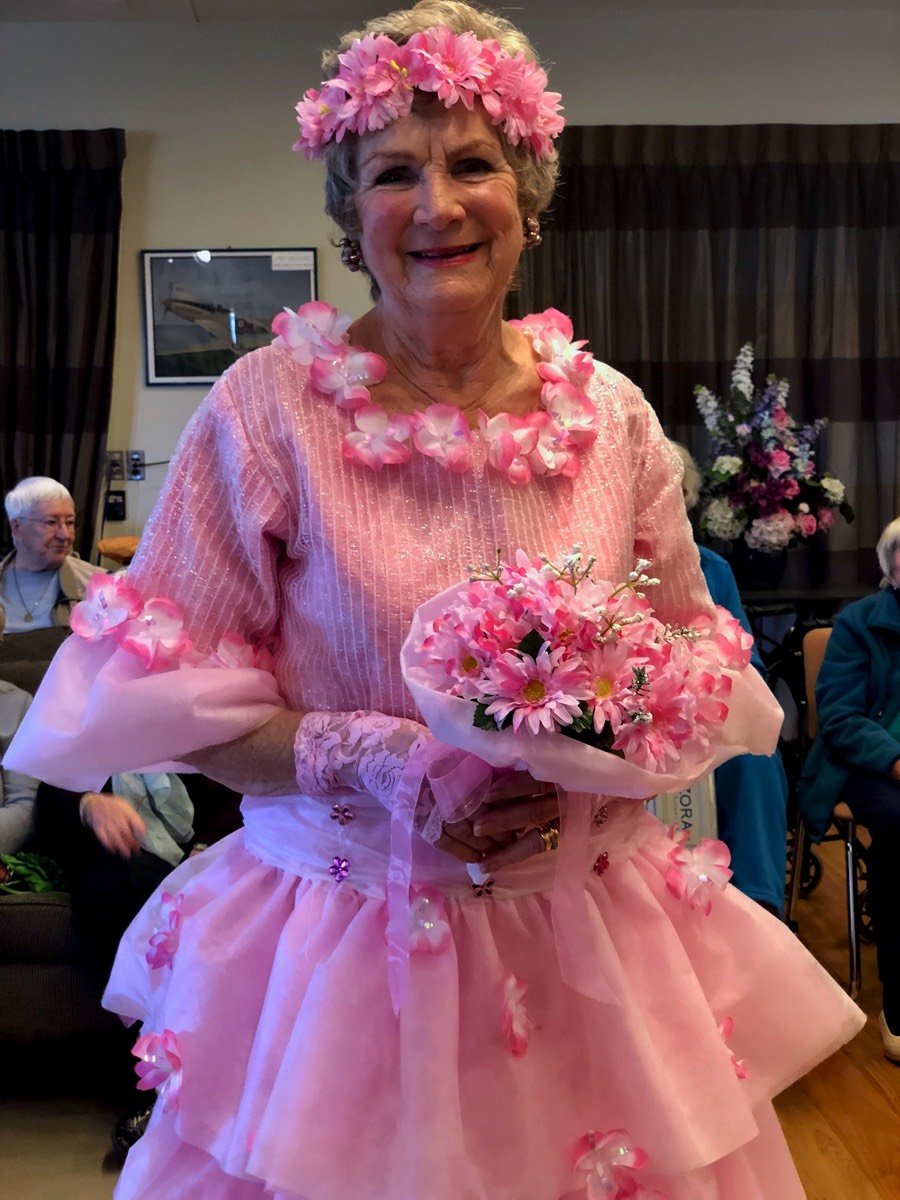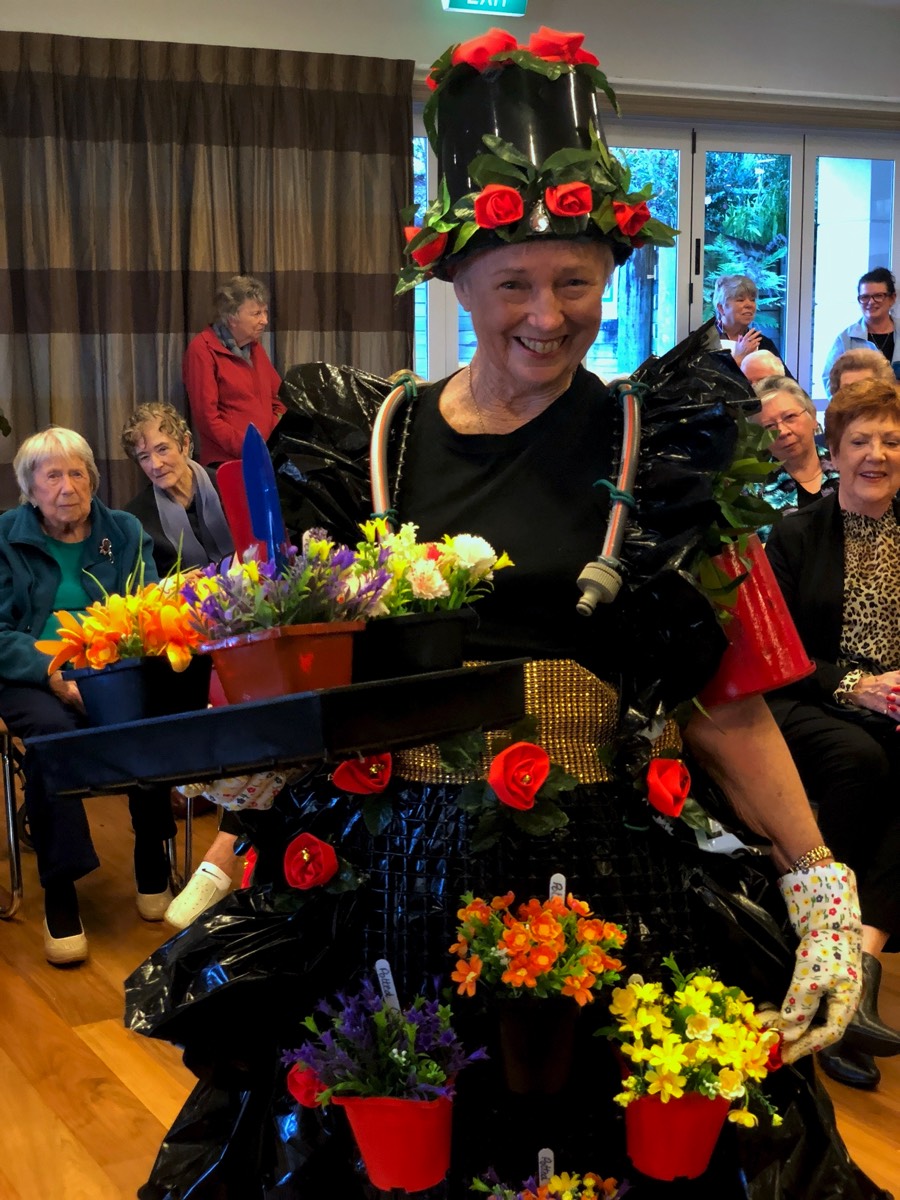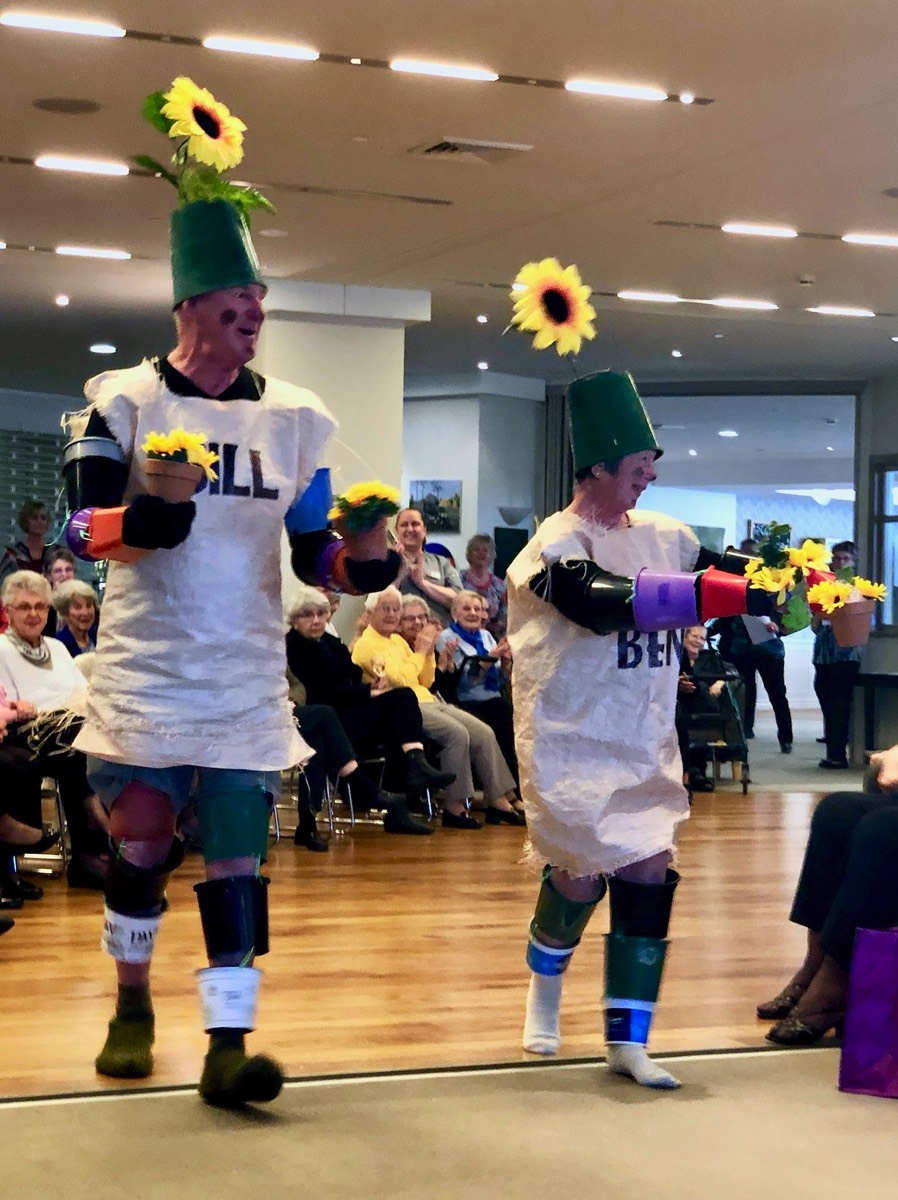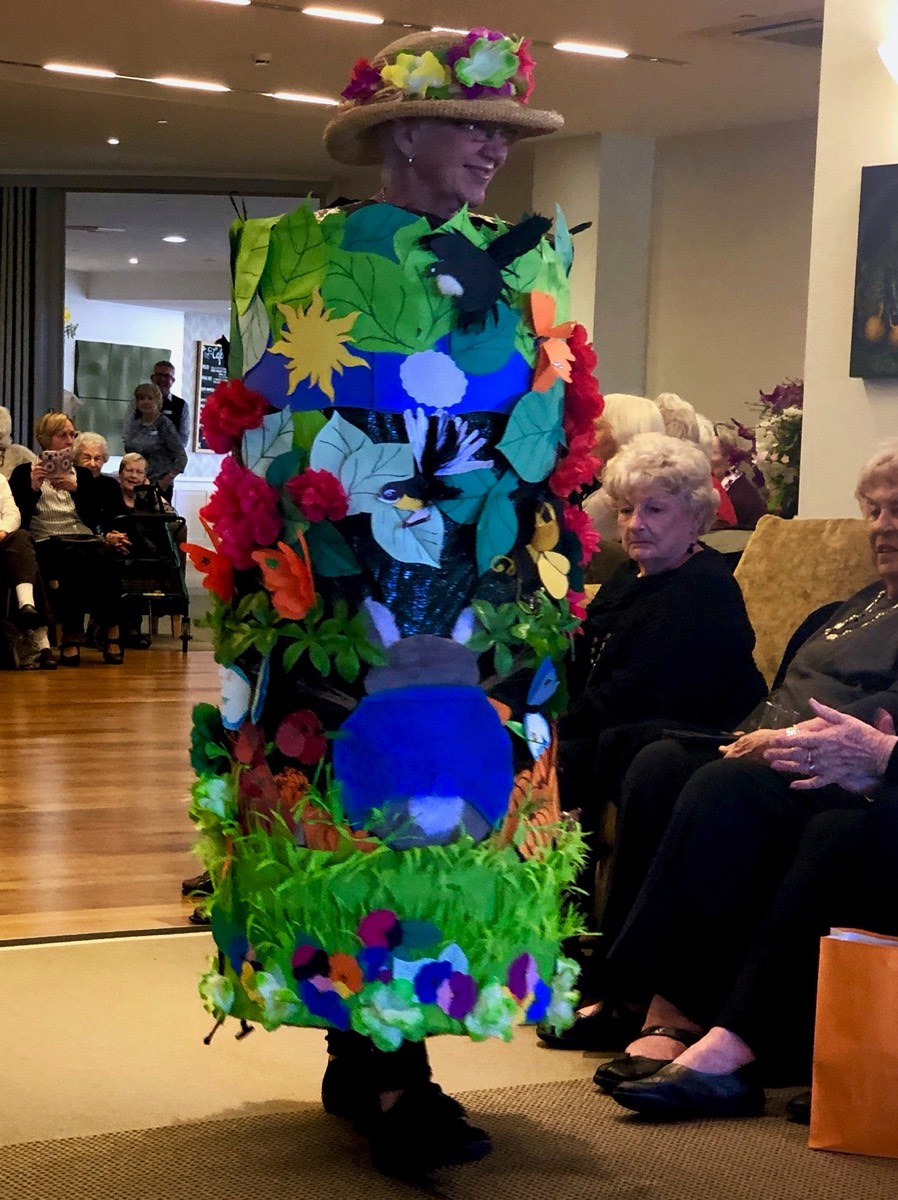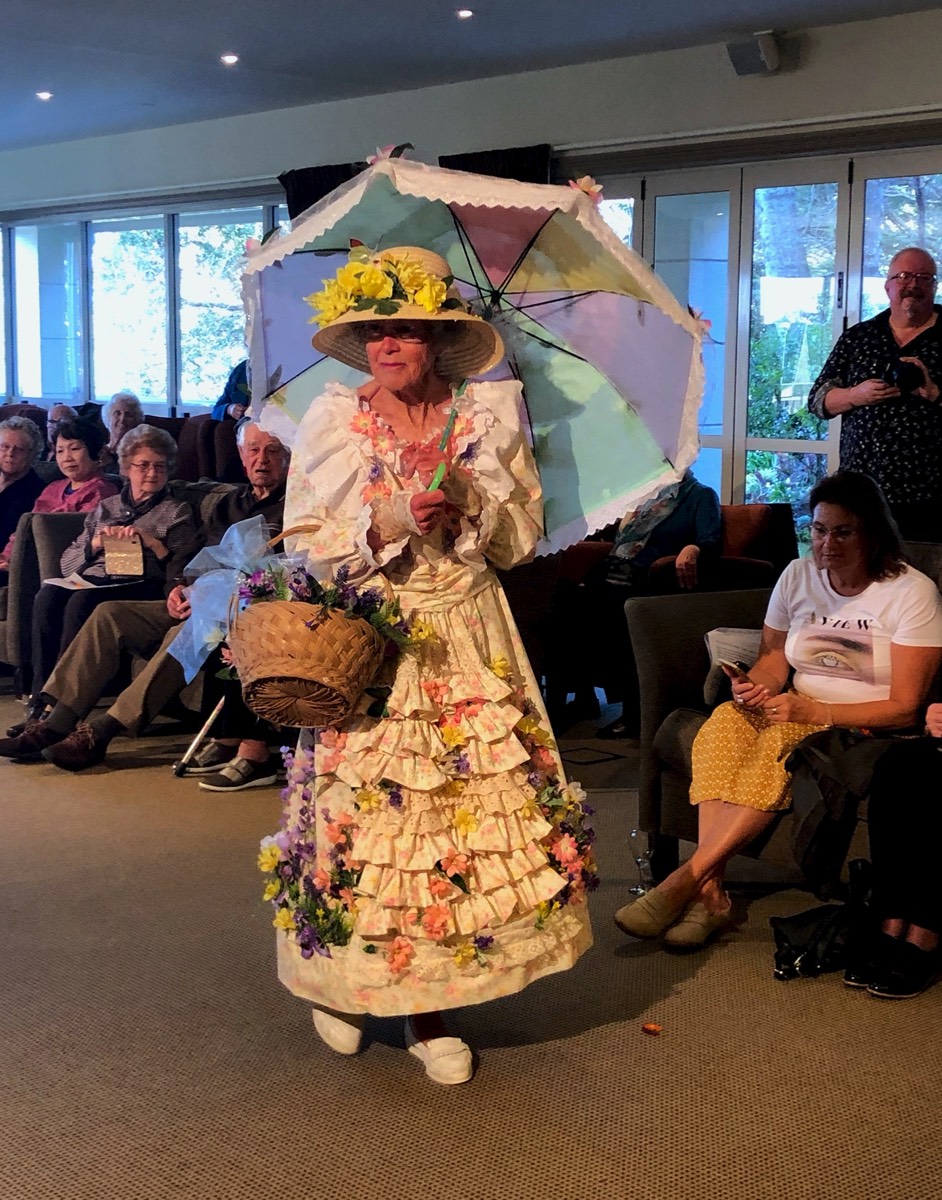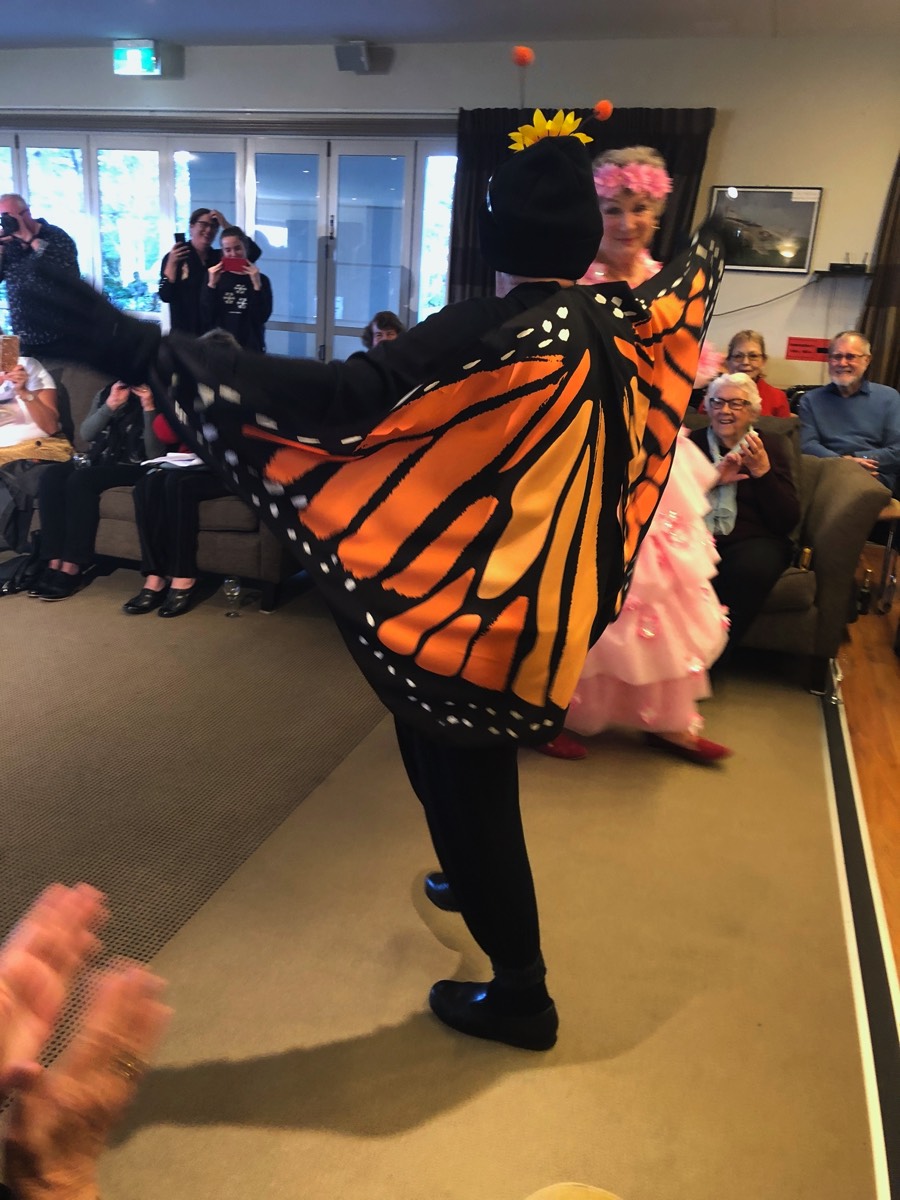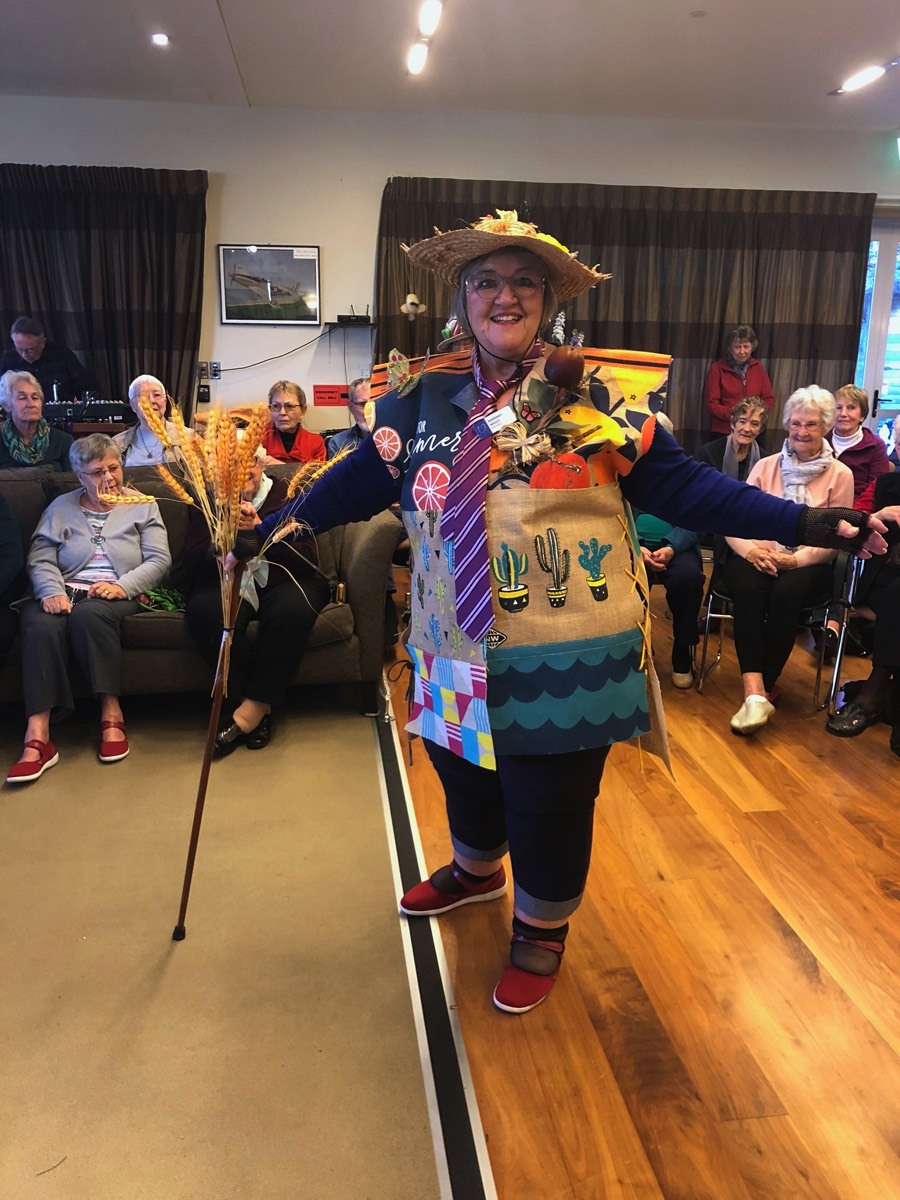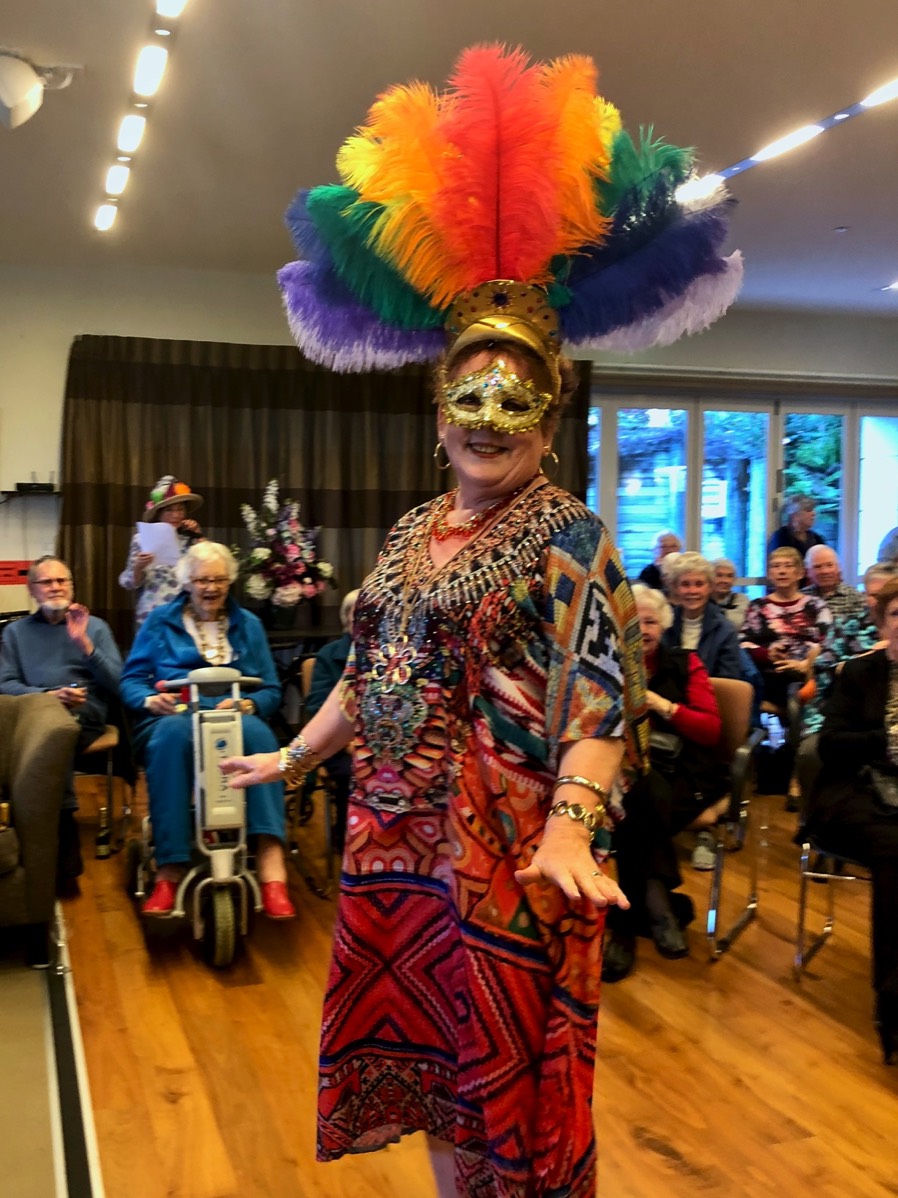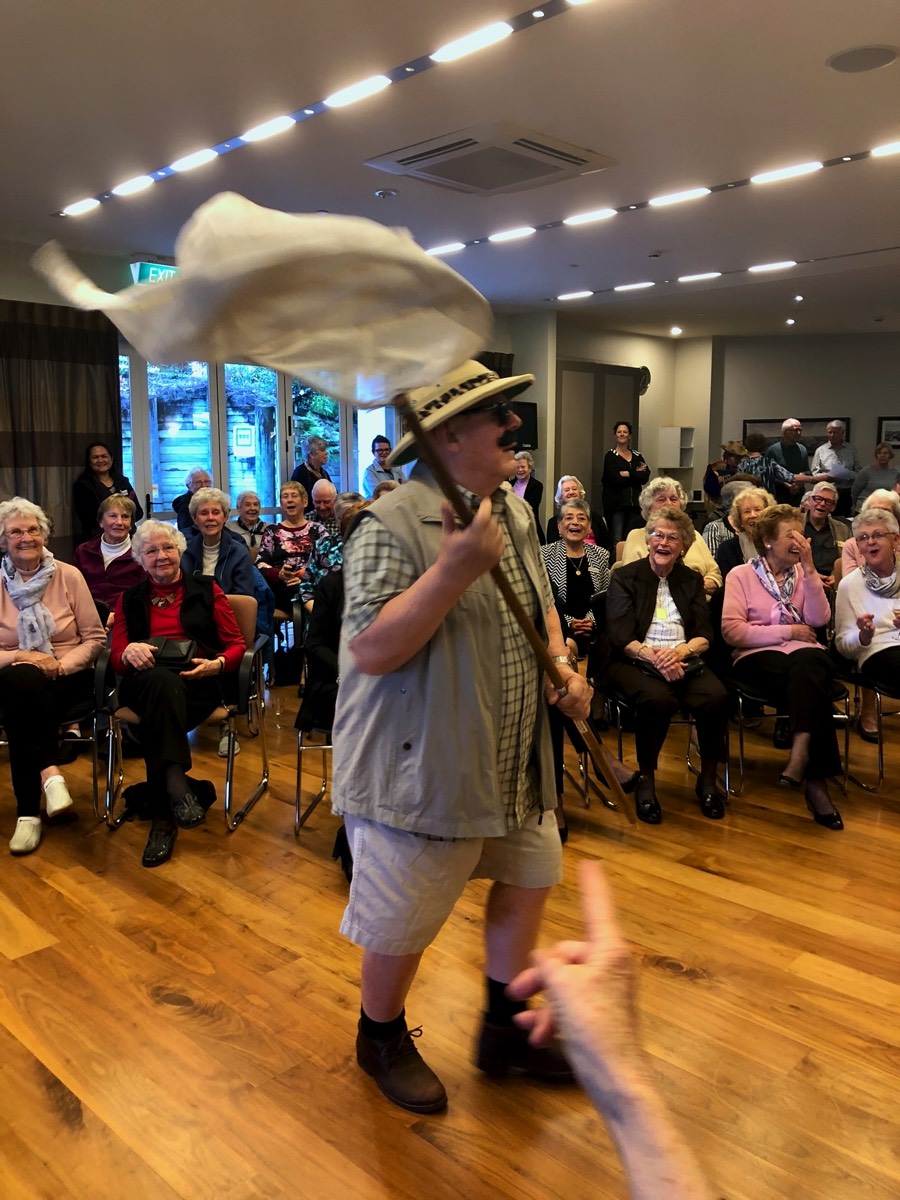 Farewell To Katie


Our Seabreeze Lounge was full of well wishers to farewell our Village Manager Katie. We all felt the sadness in losing Katie, but came together to express our love and appreciation to her for her love, care and leadership to us. A very special evening together. Thank you so much Katie from us all.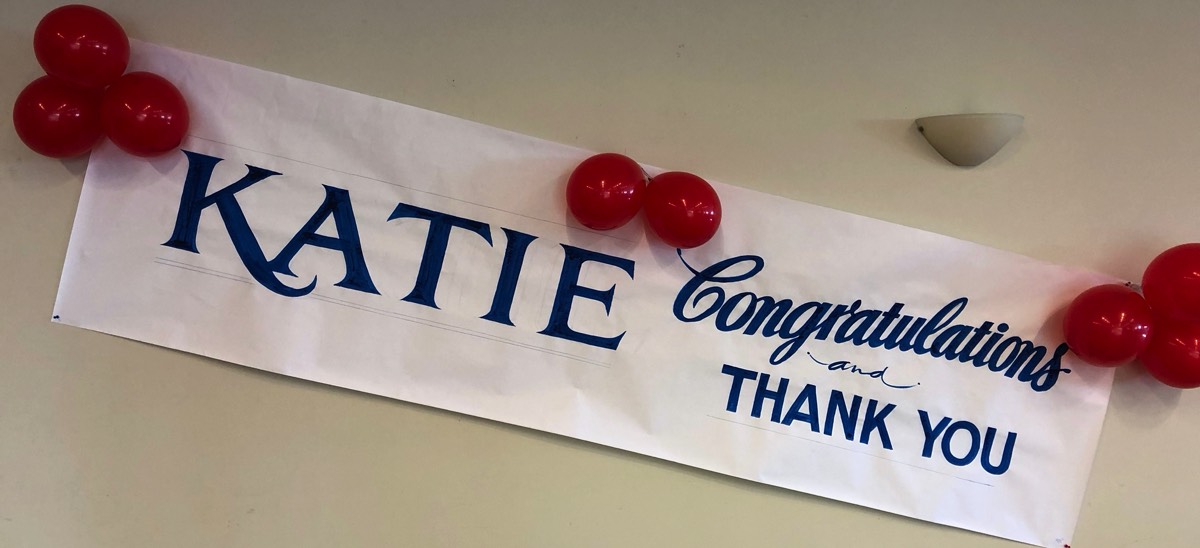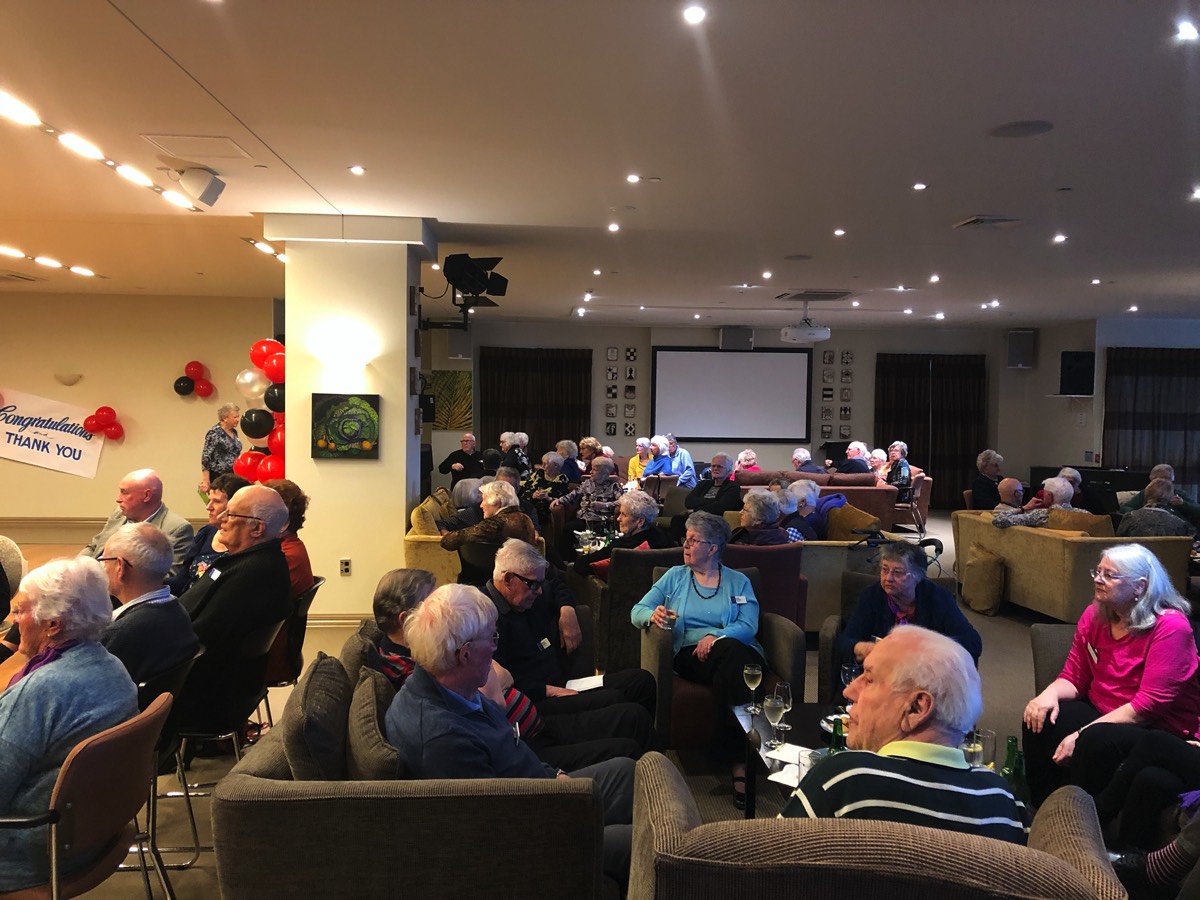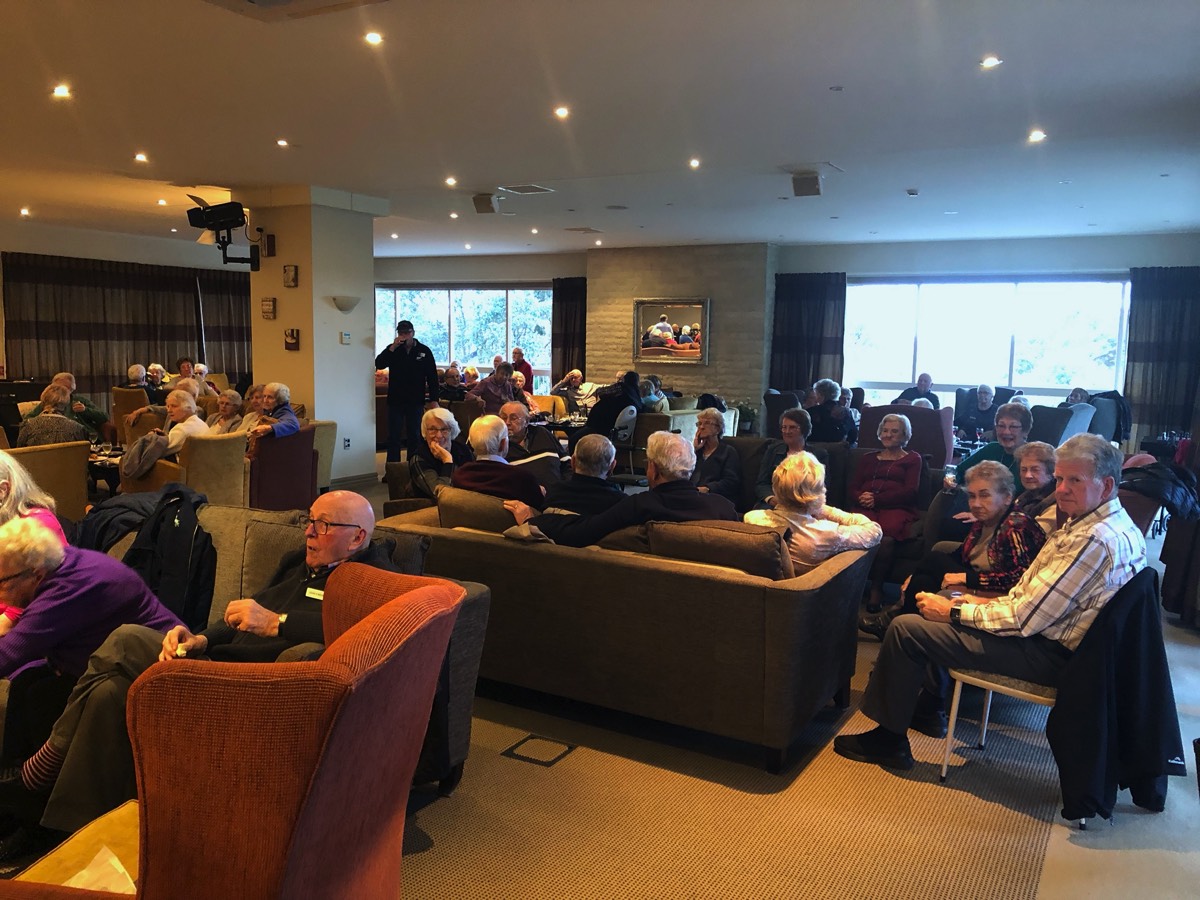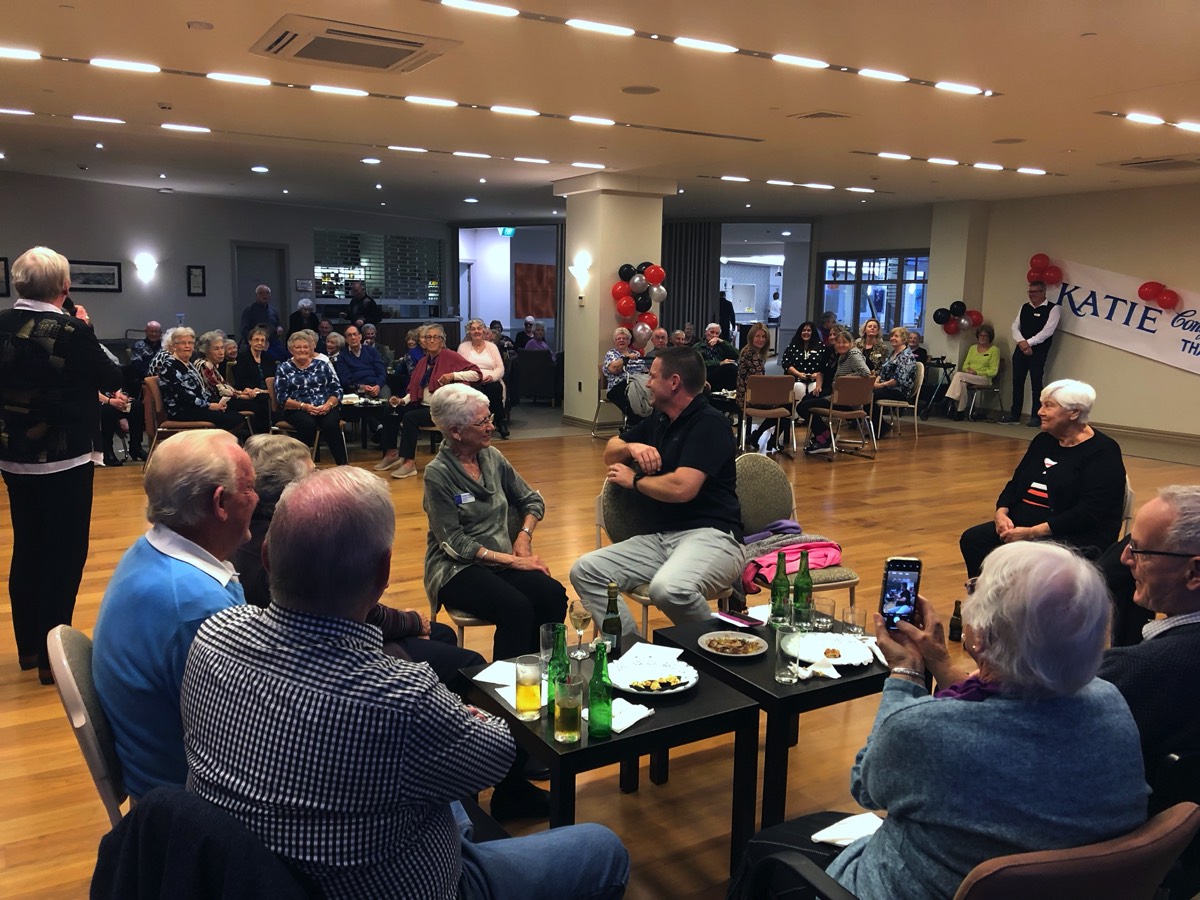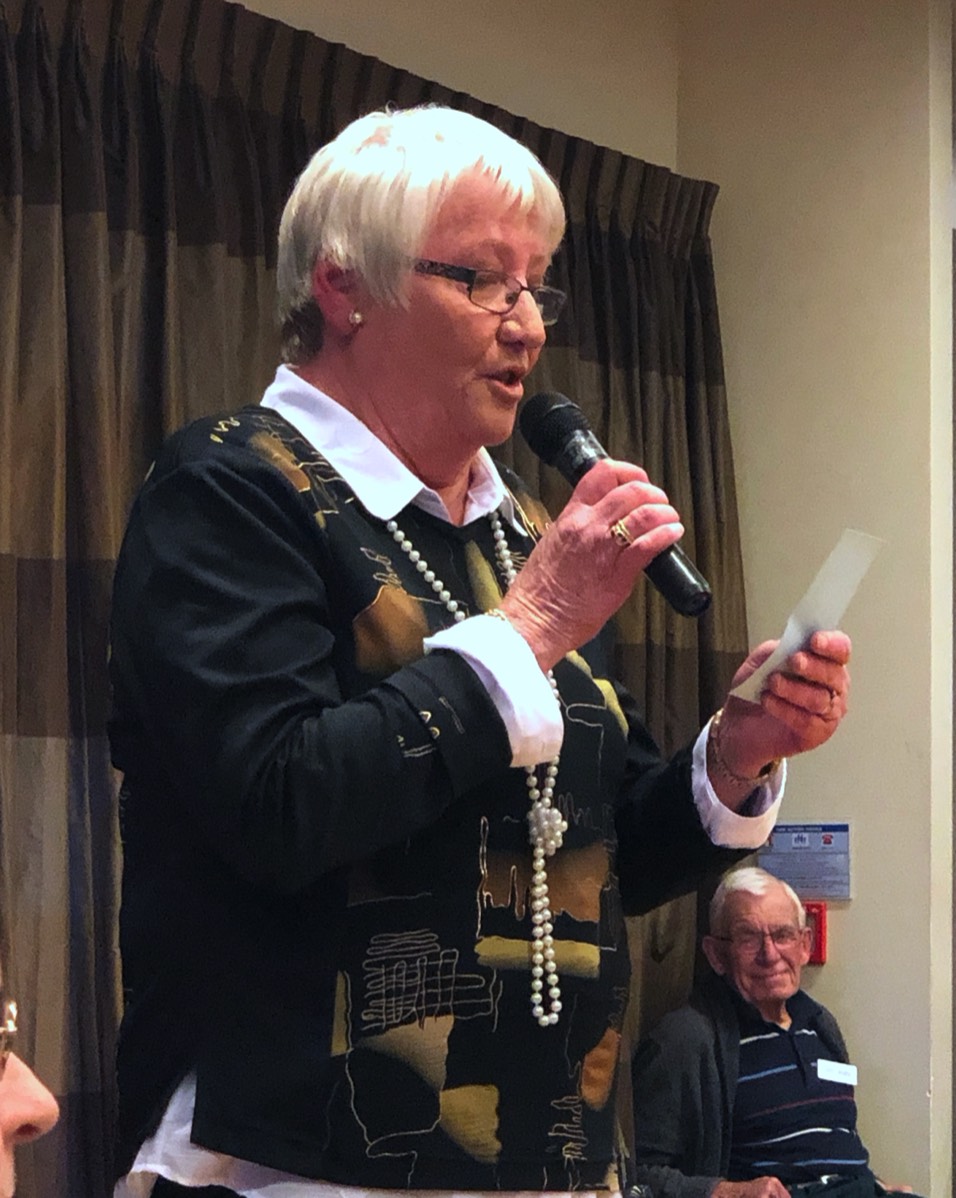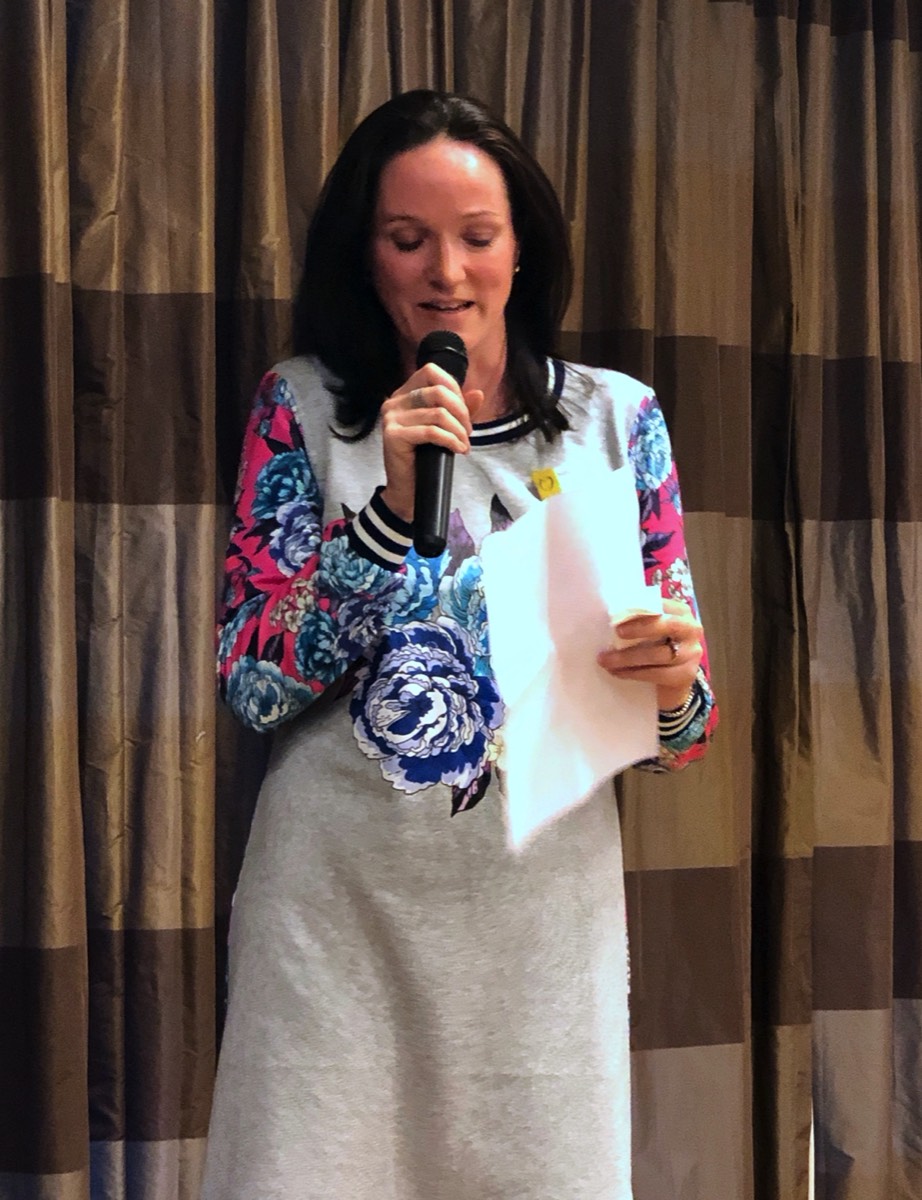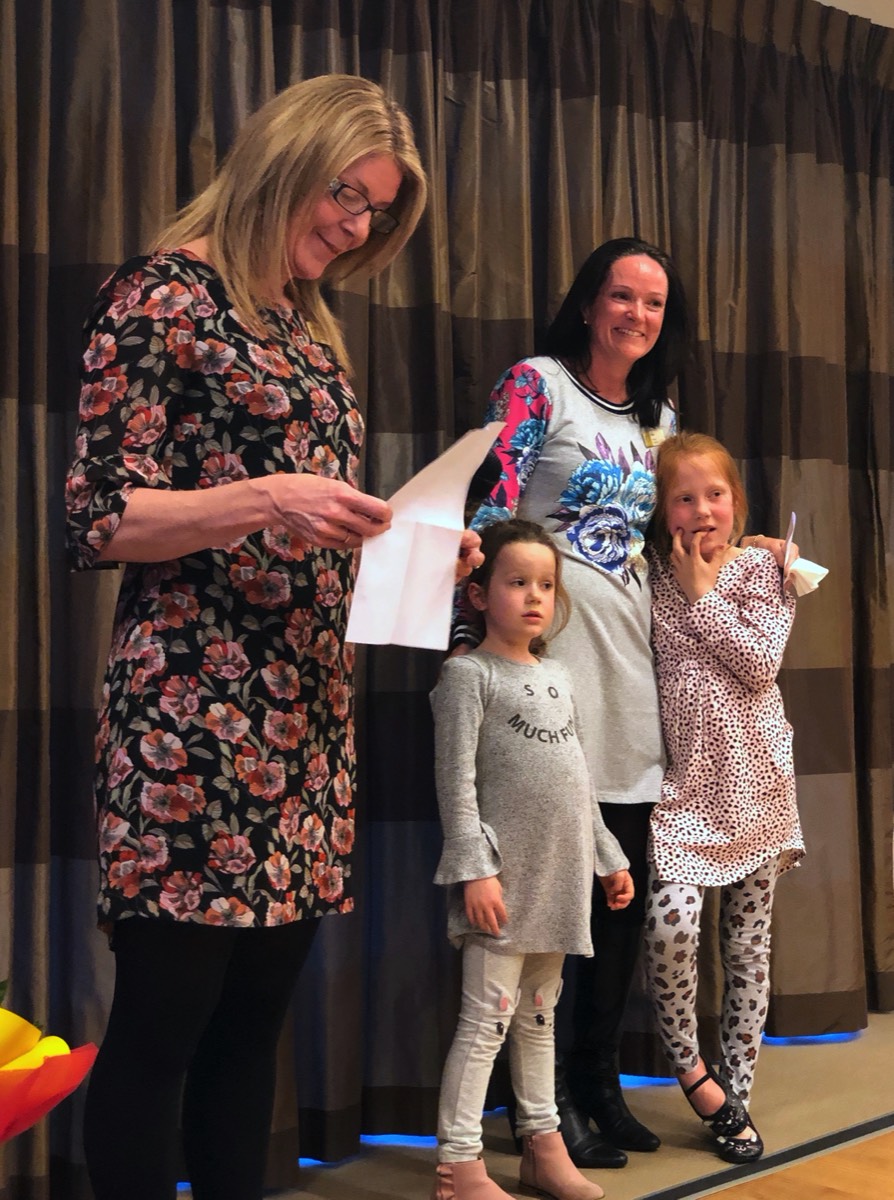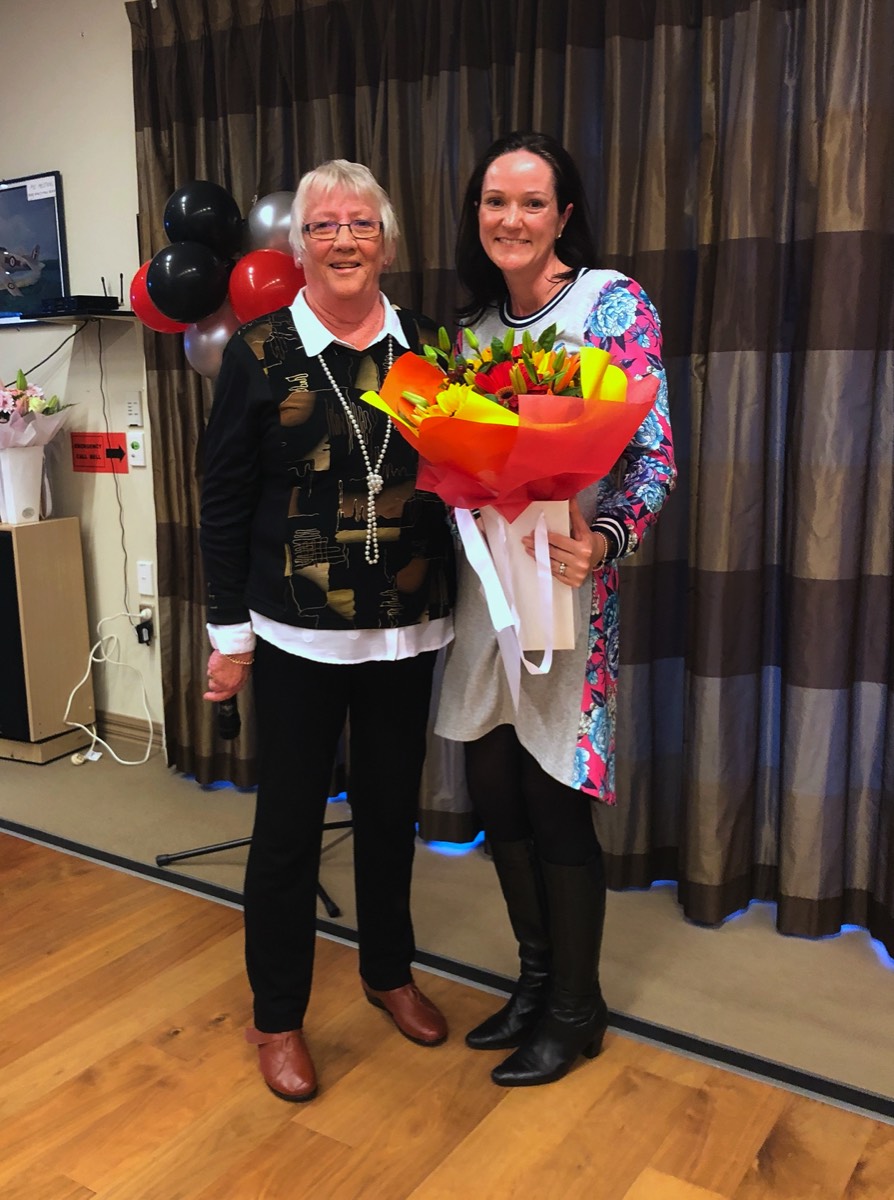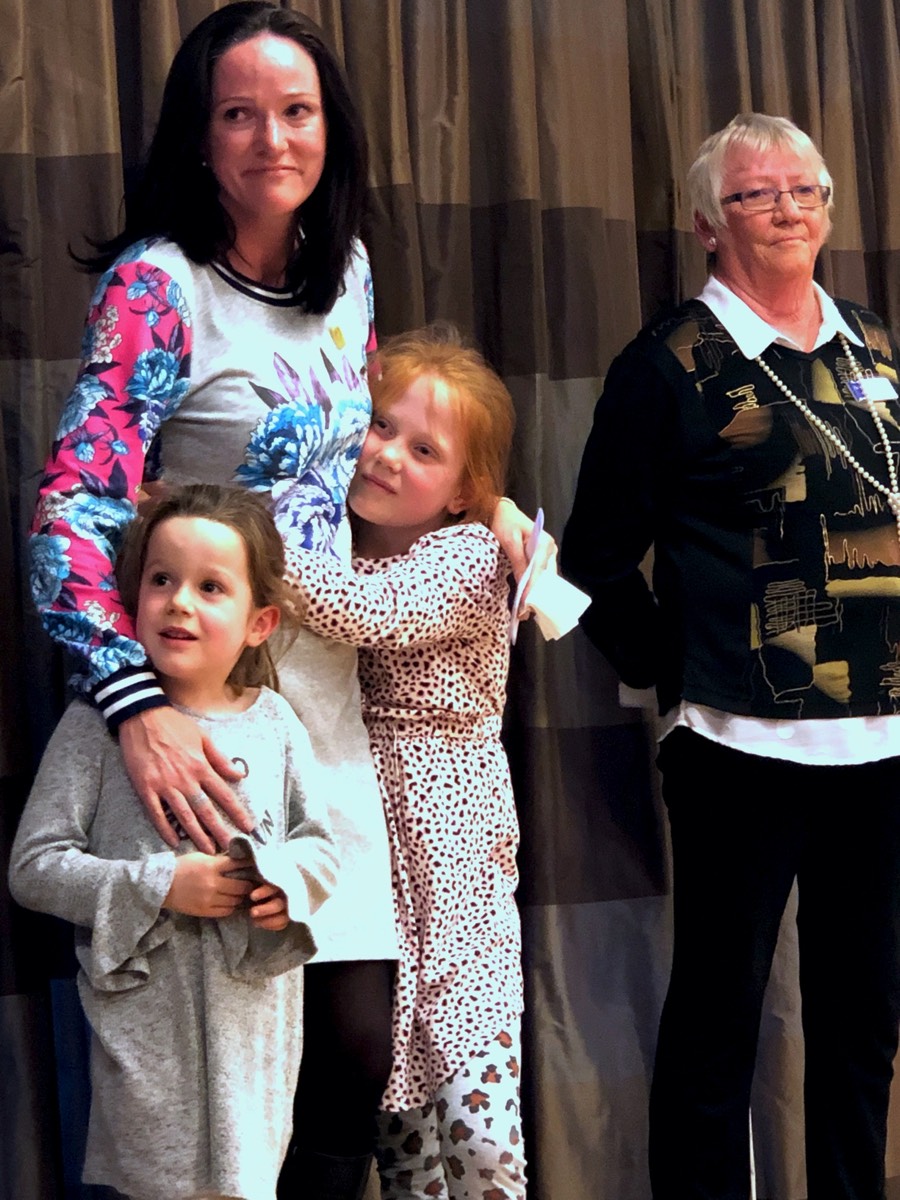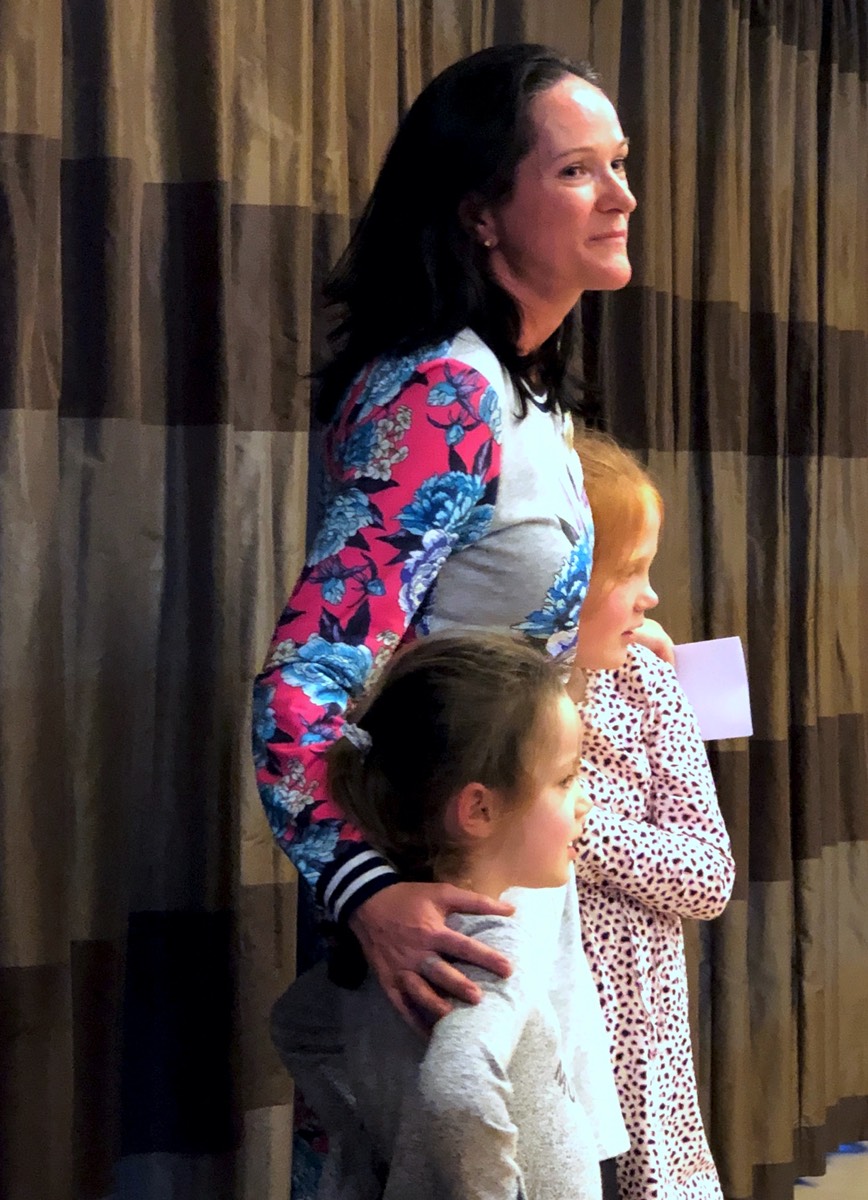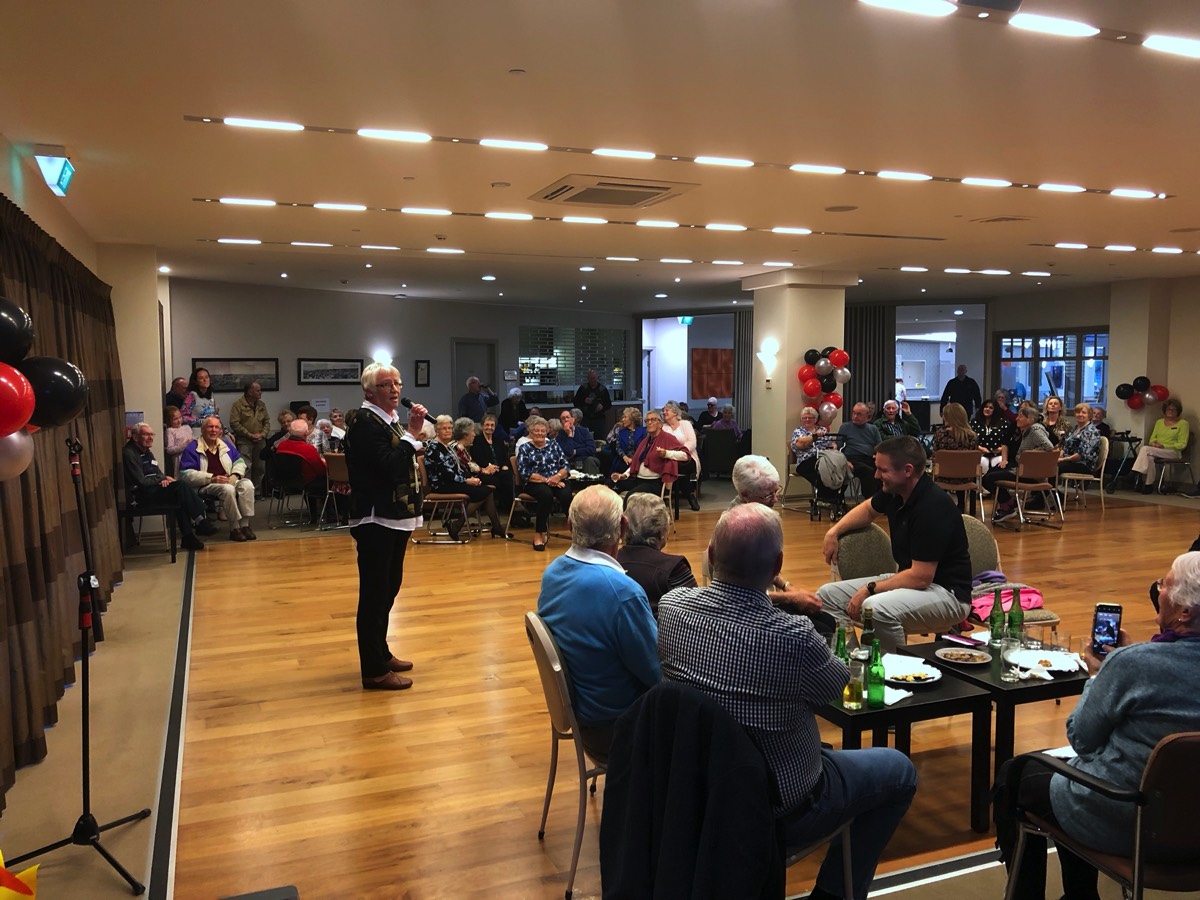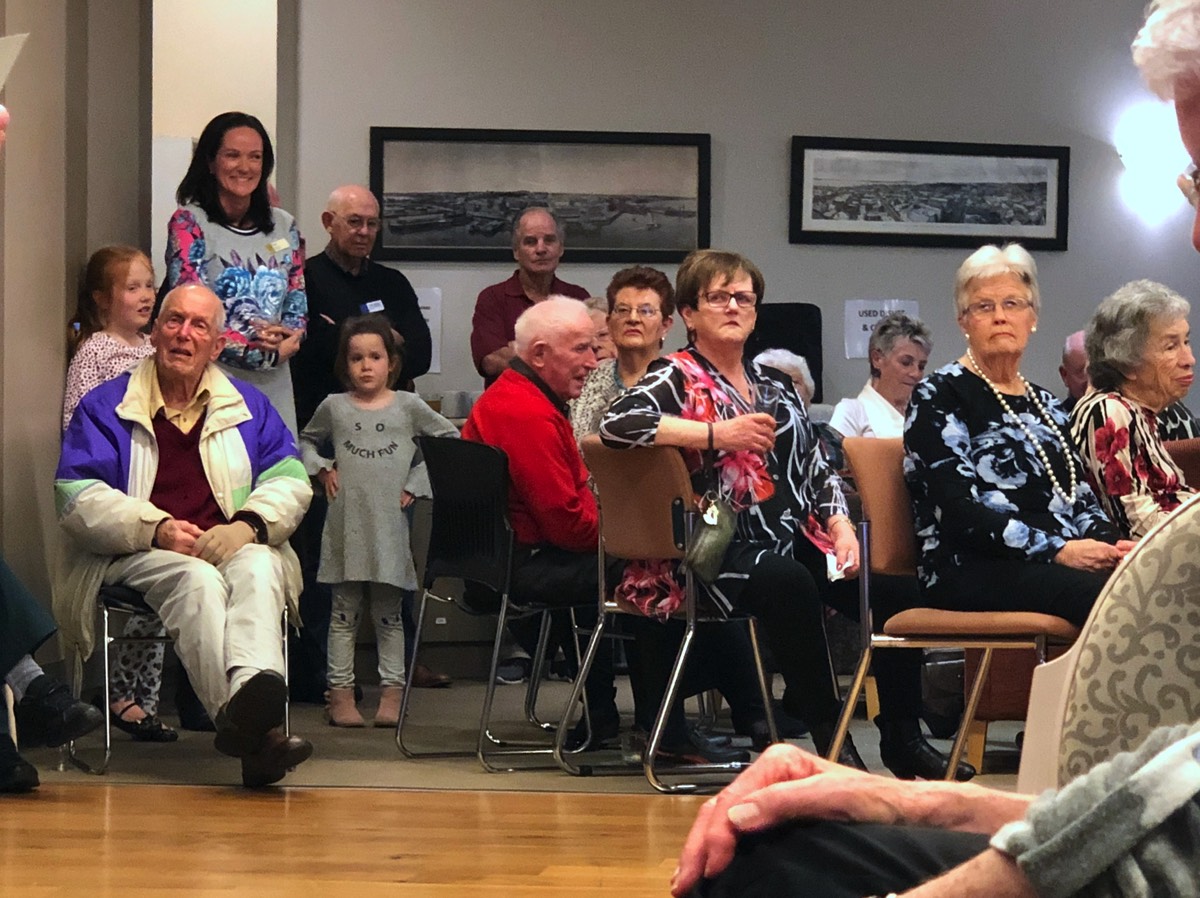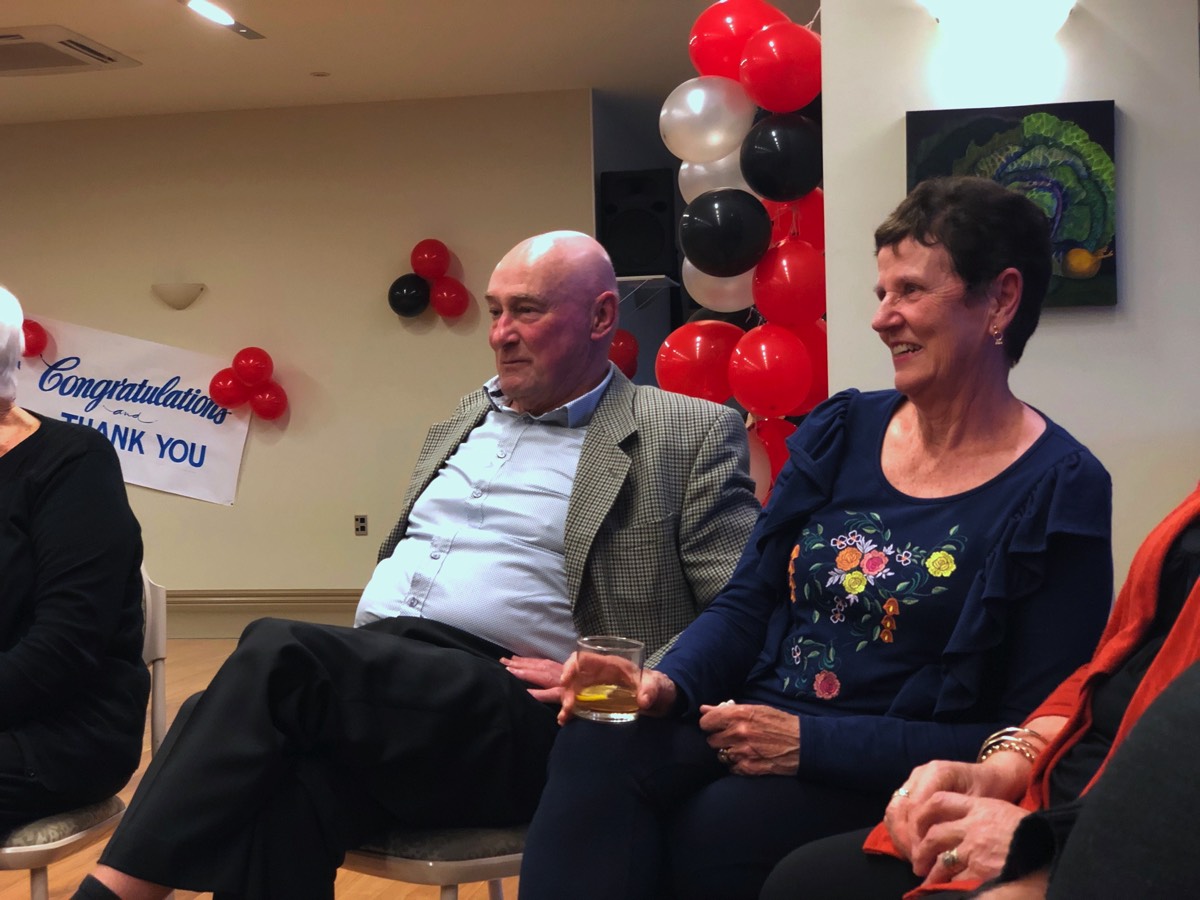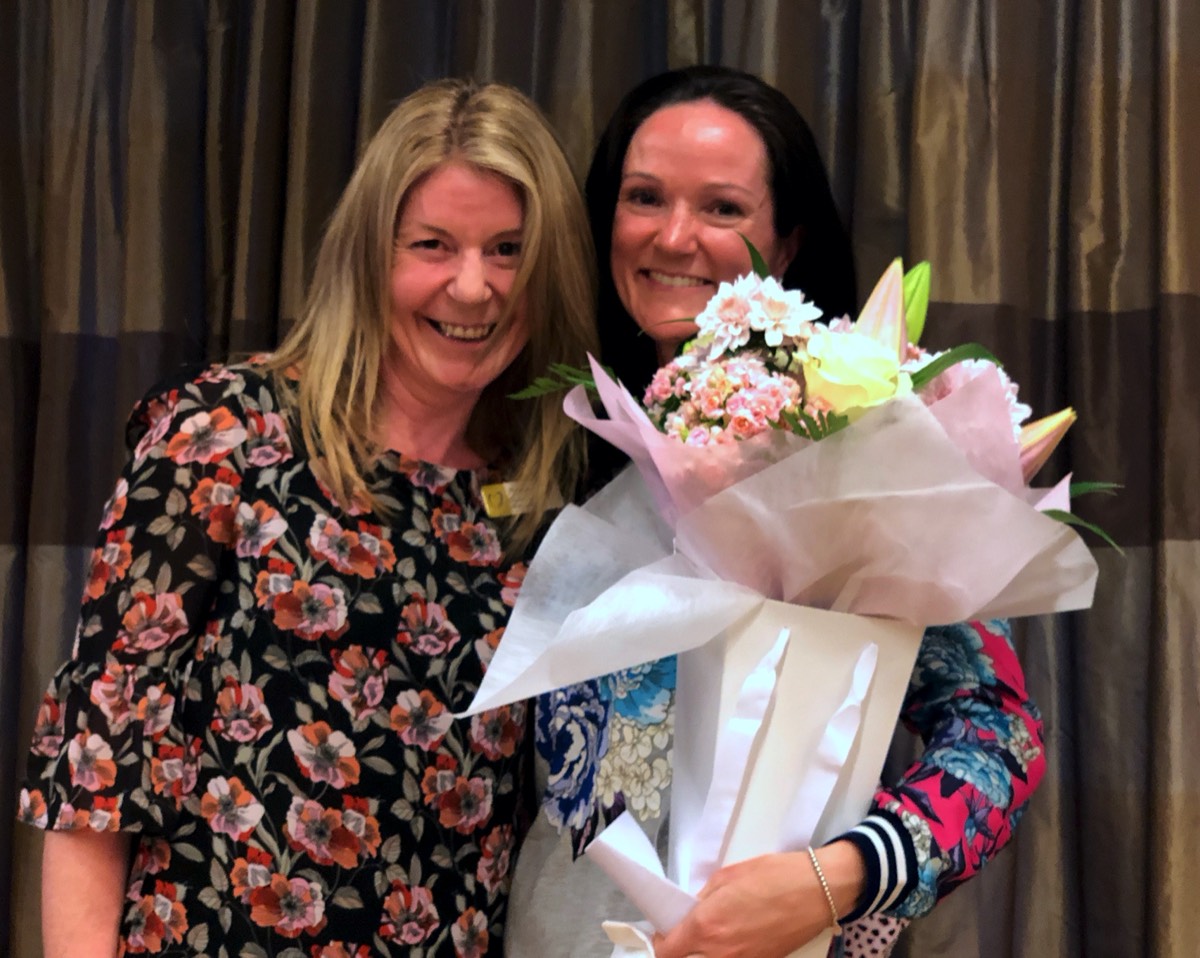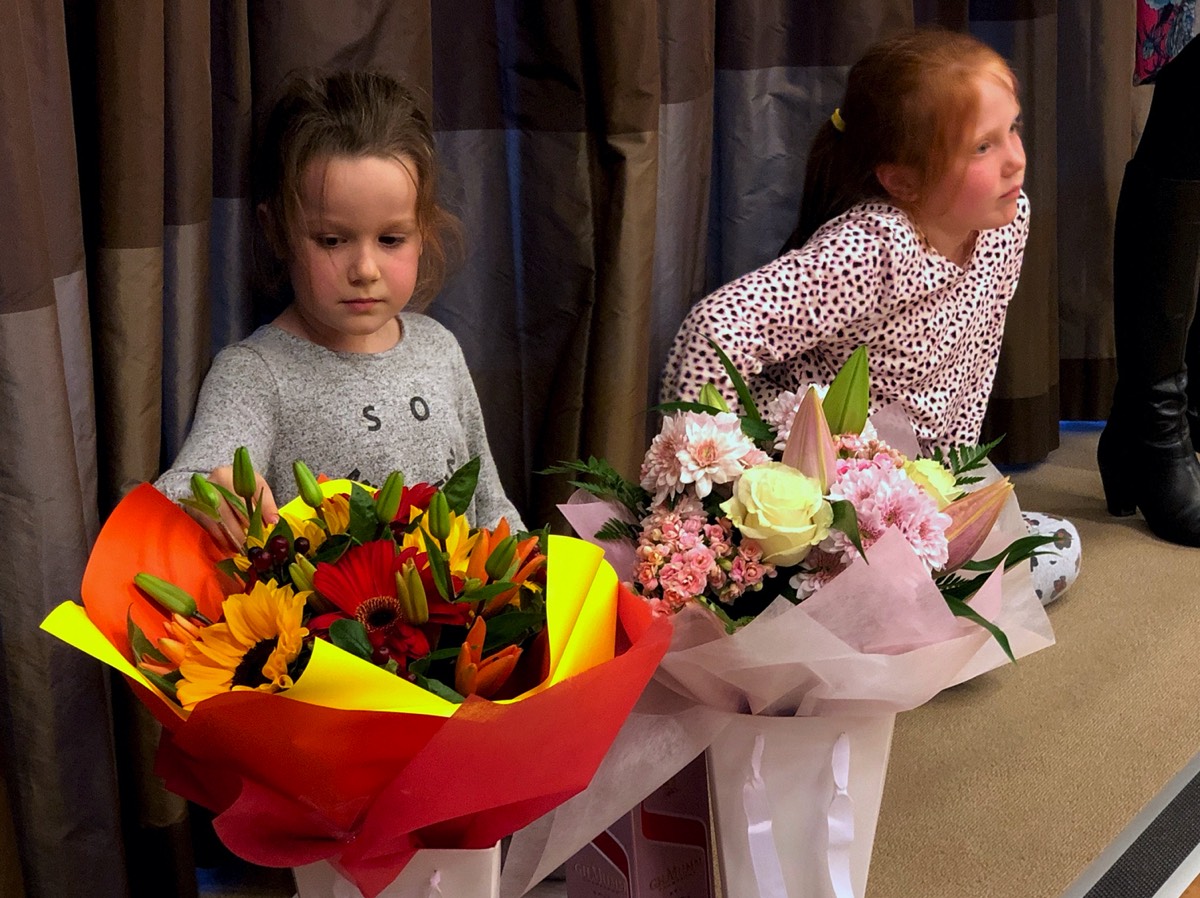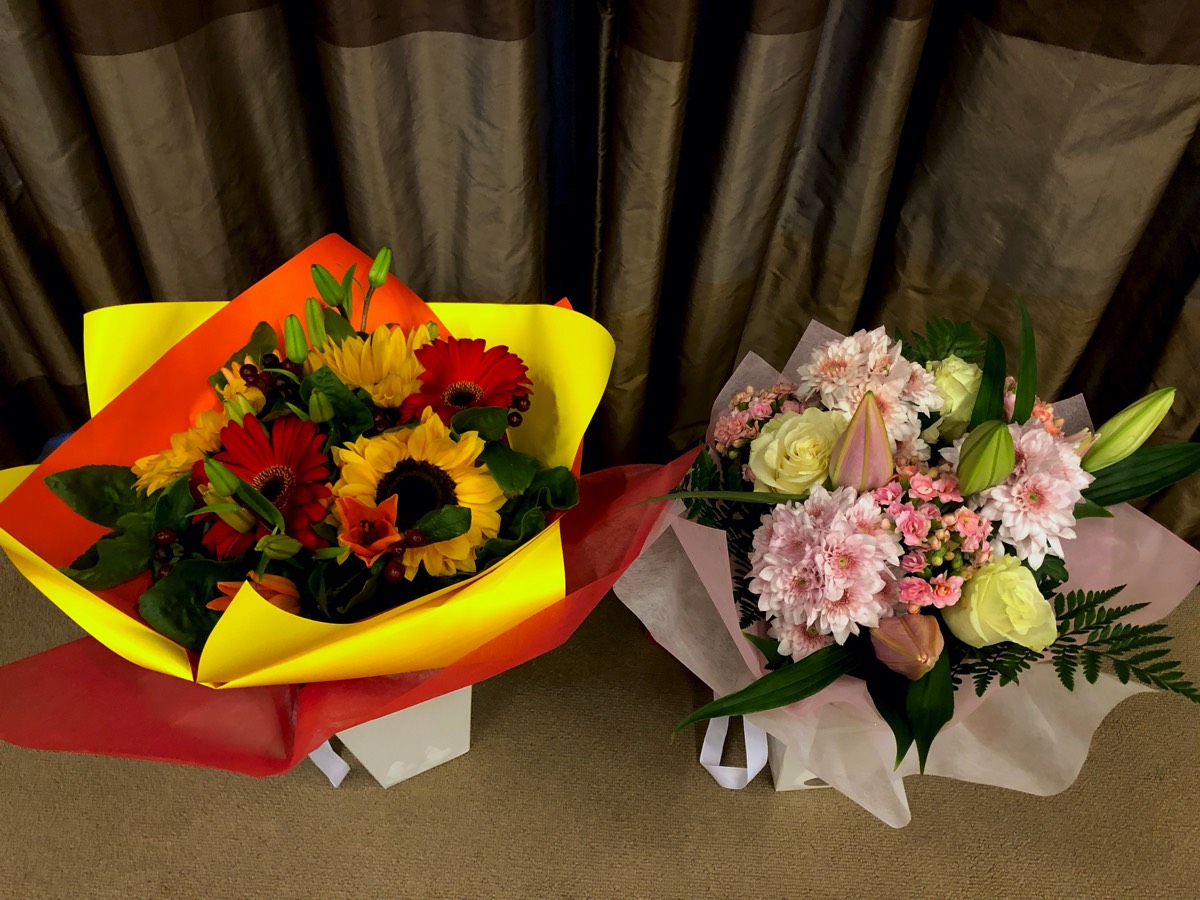 Time to say "Goodbye"


A surprise final goodbye to Katie, our Village Manager, as she leaves our village for the last time as manager. We wish her all the best as she takes up her new position as manager of the Poynton.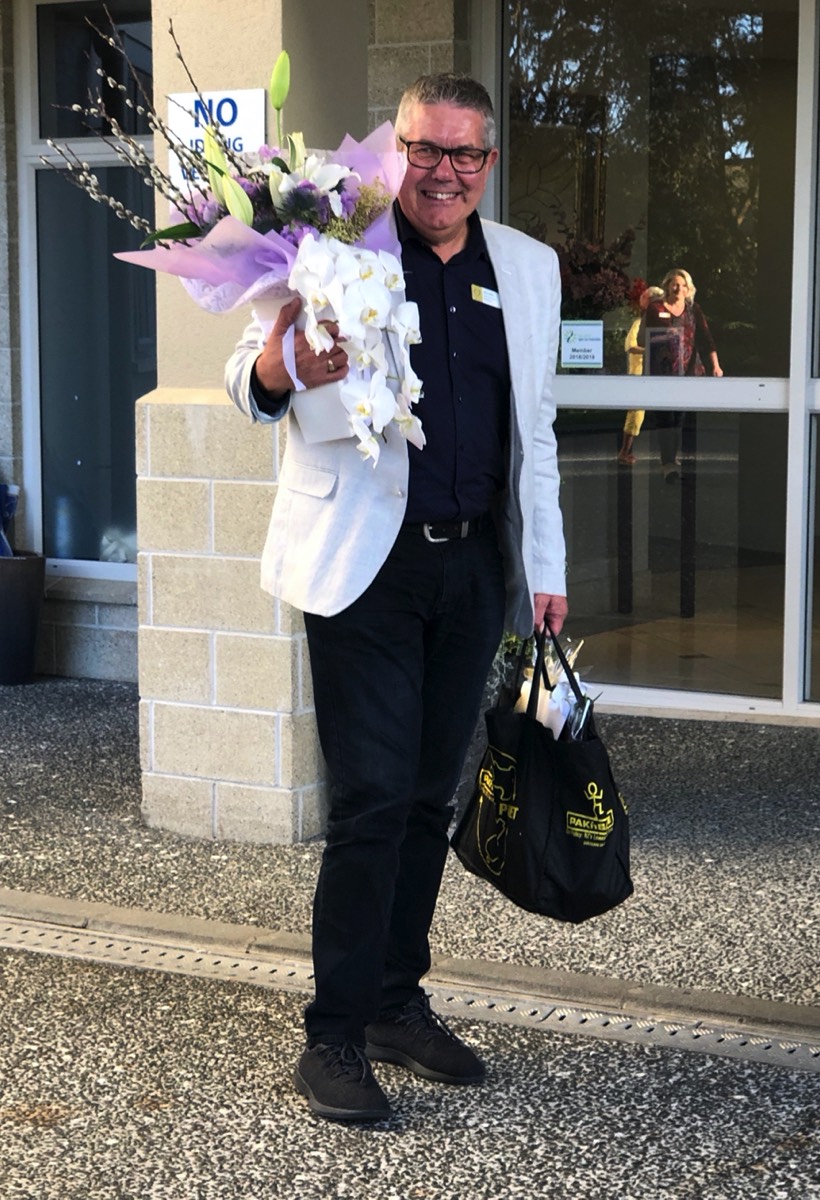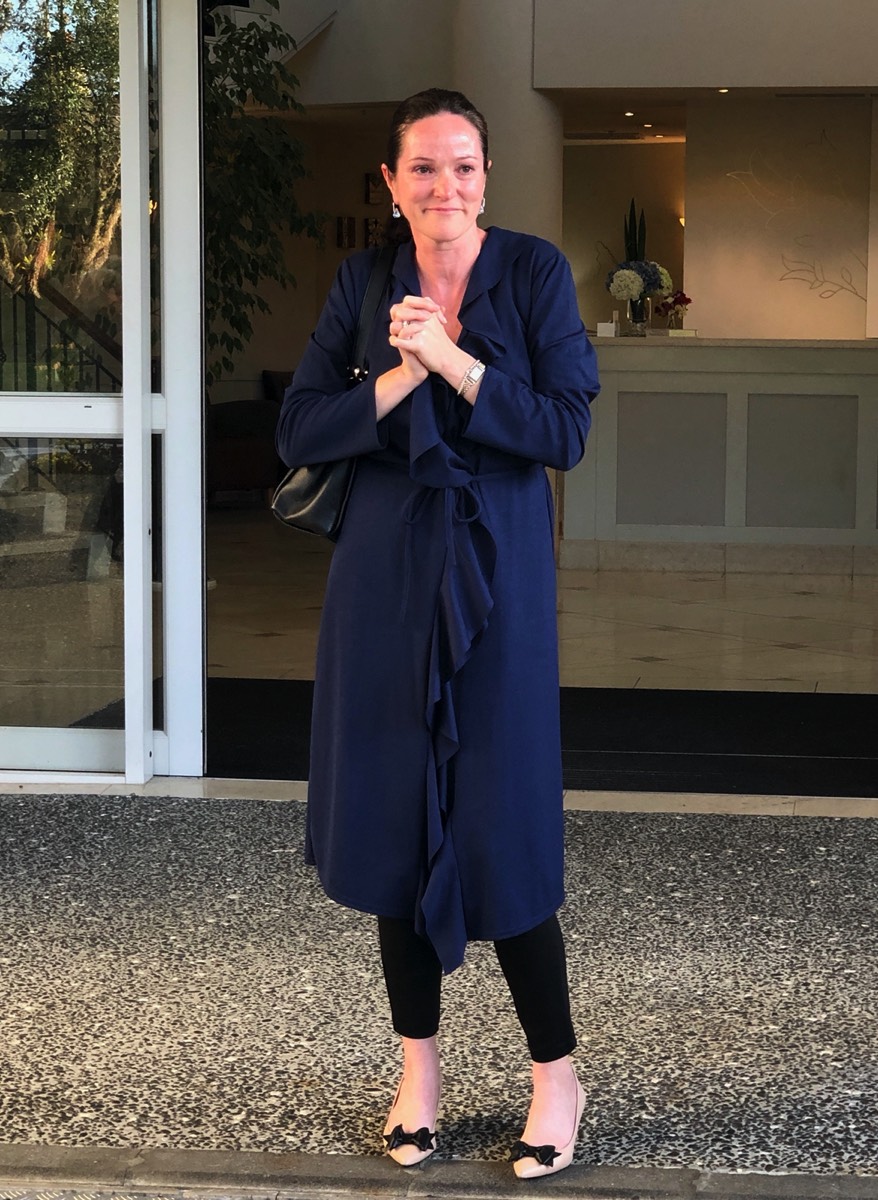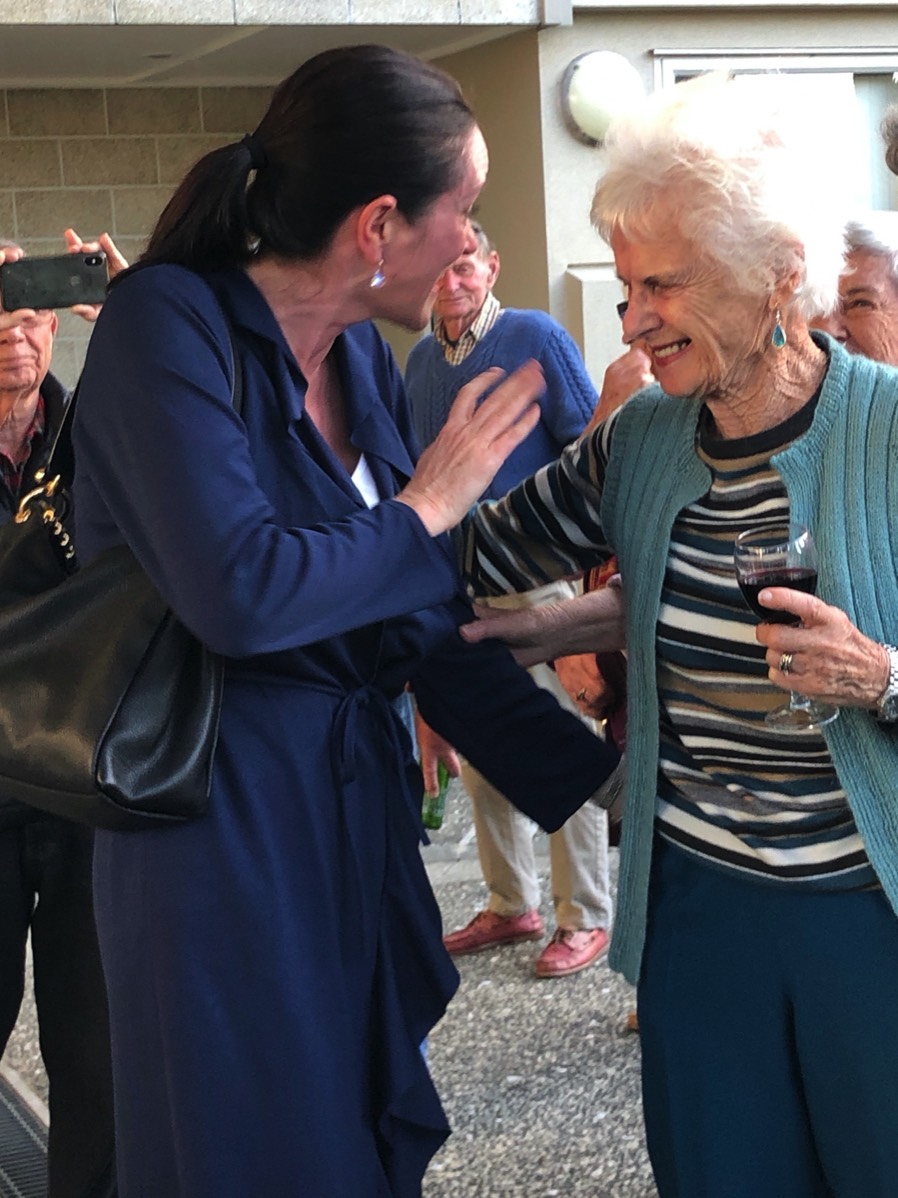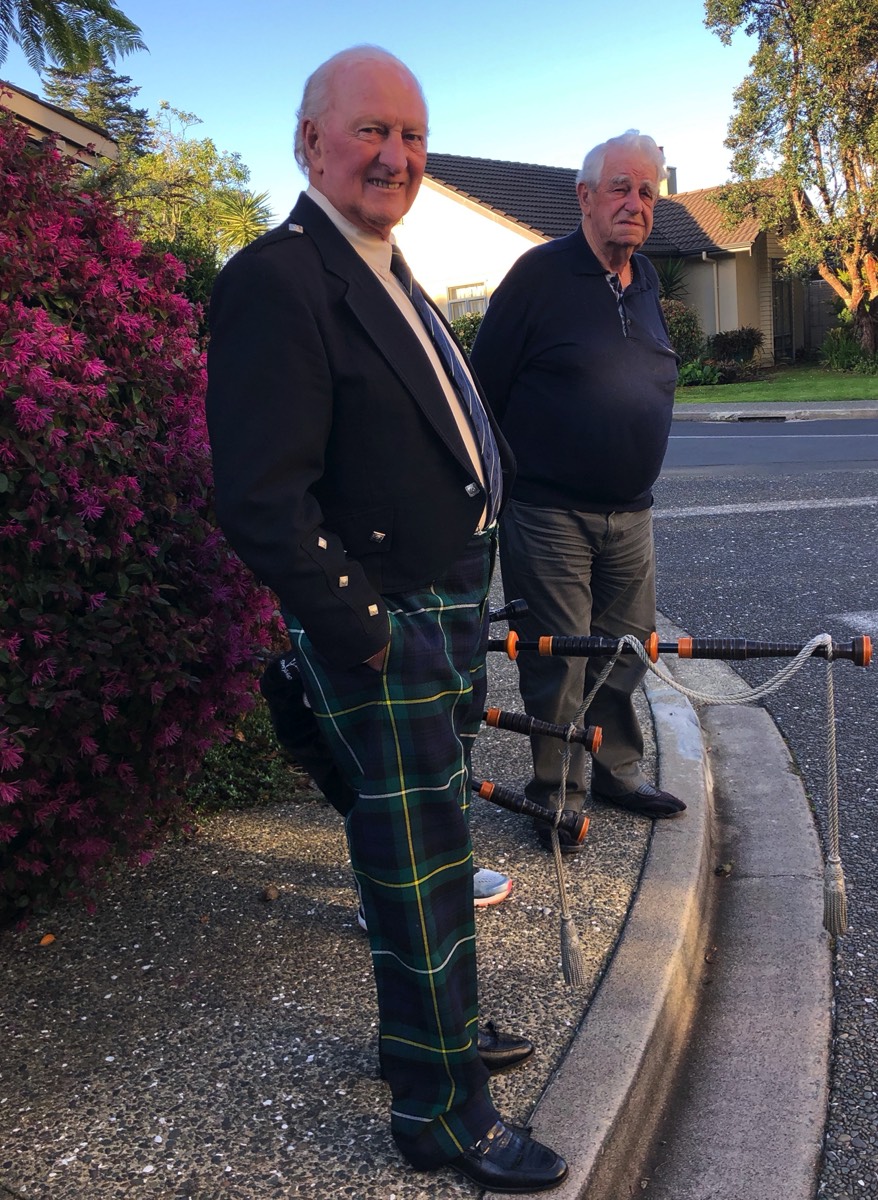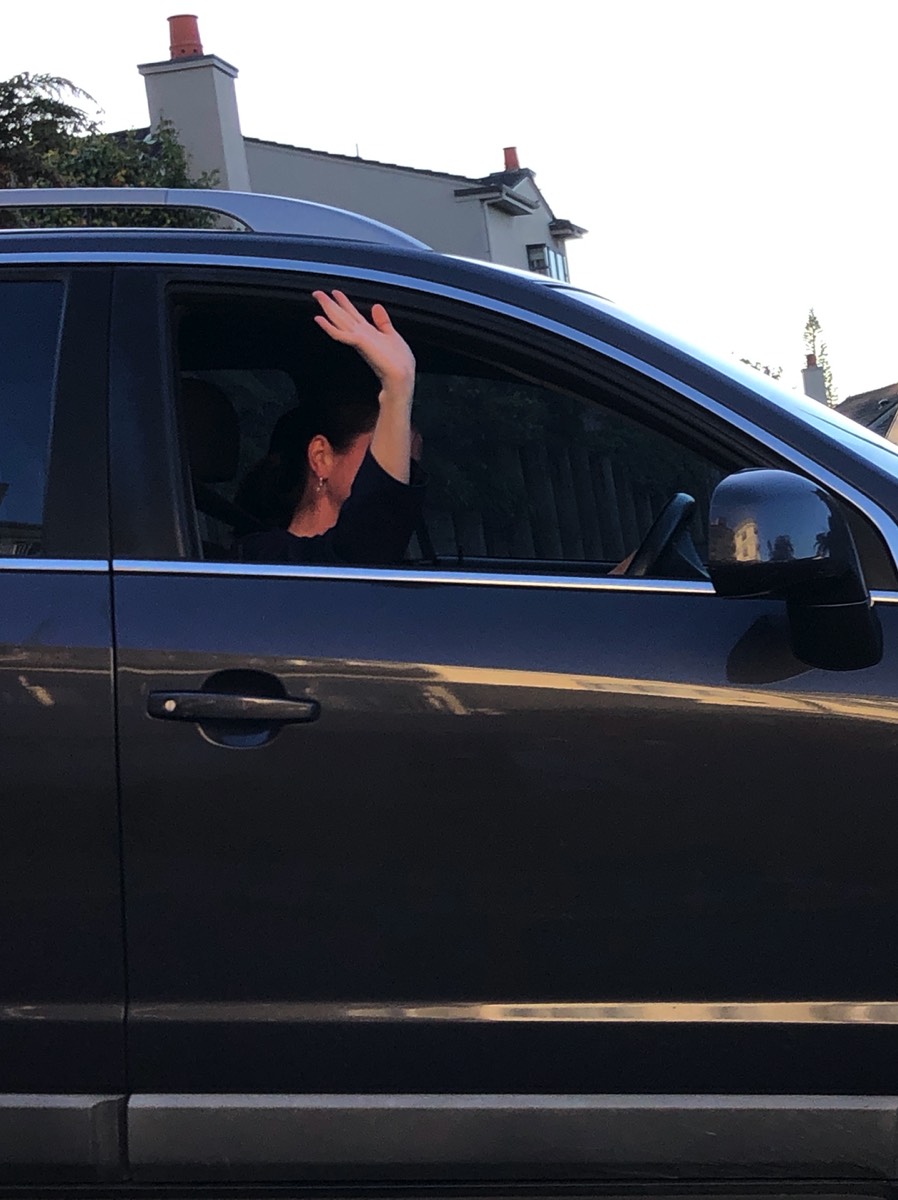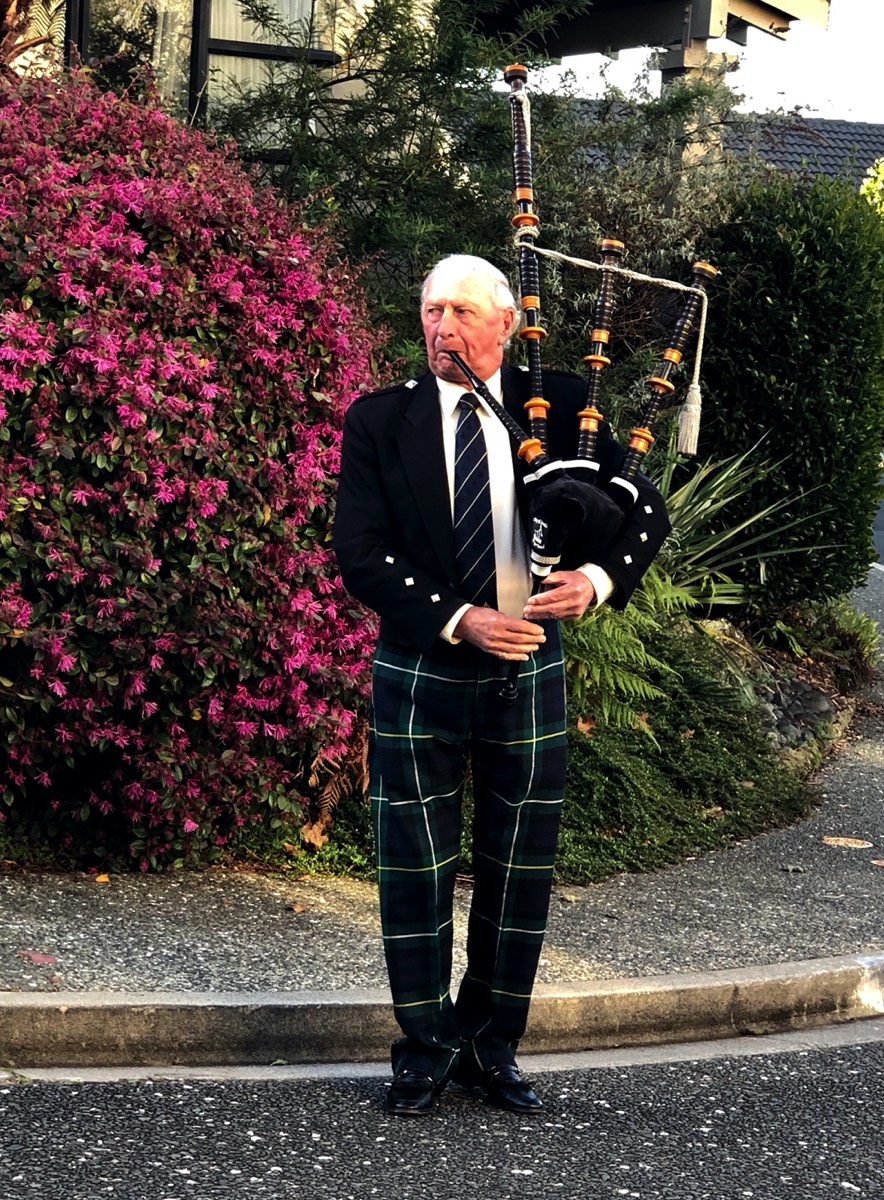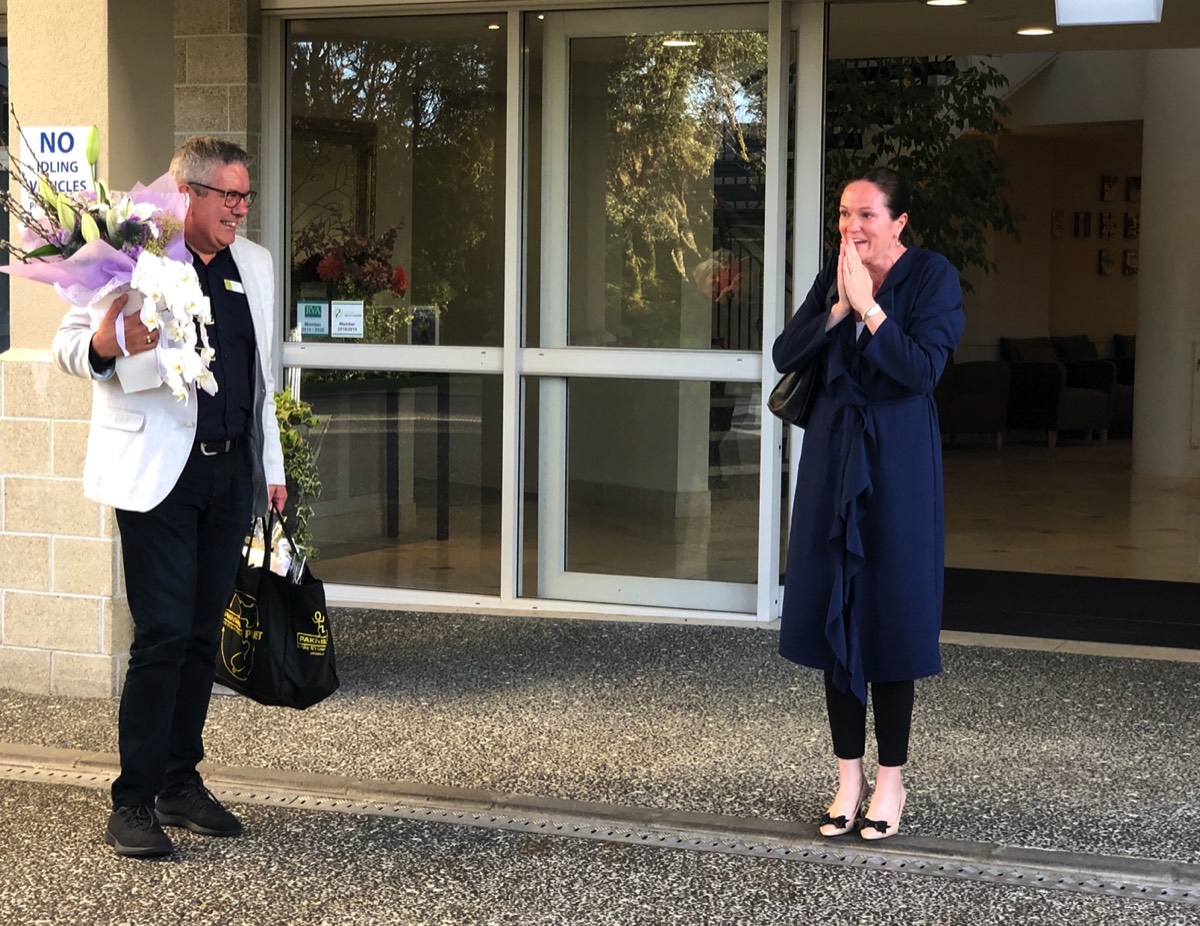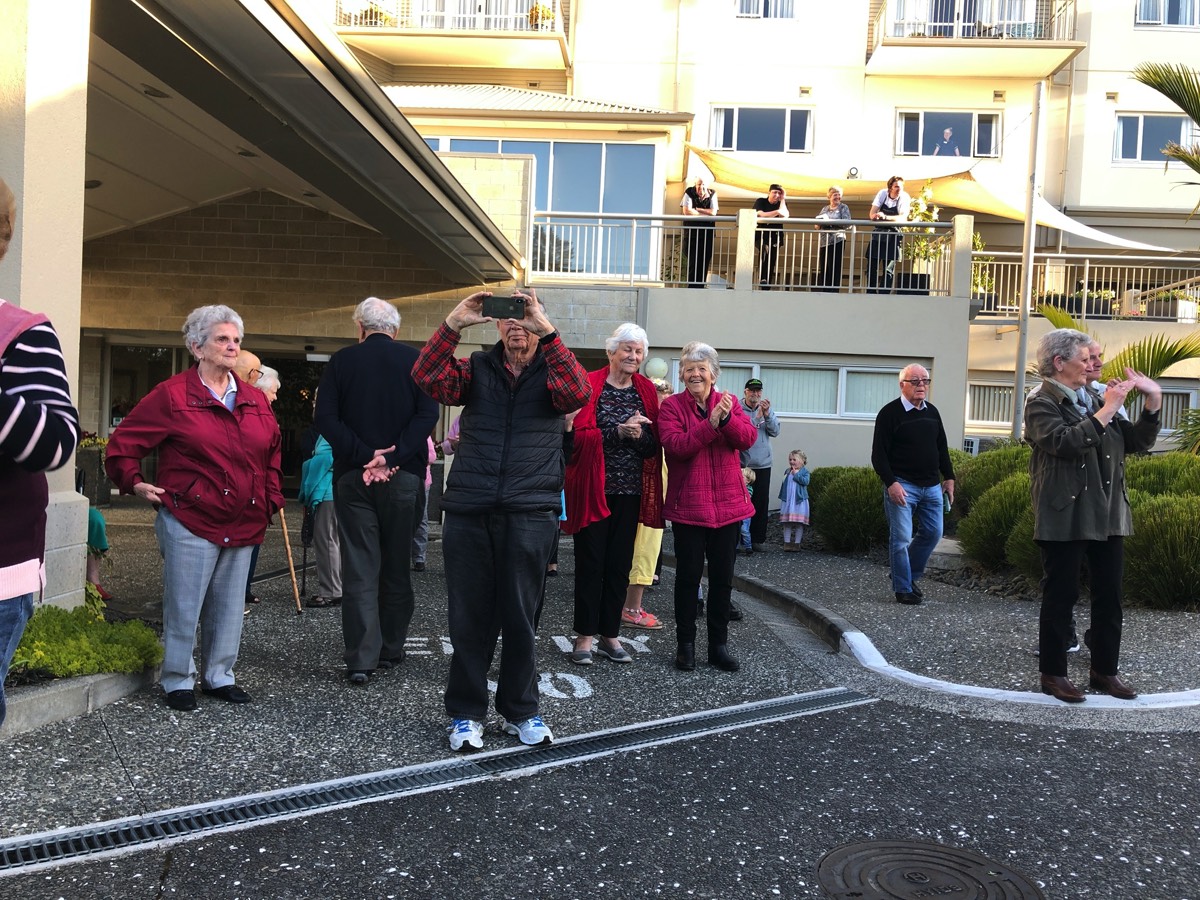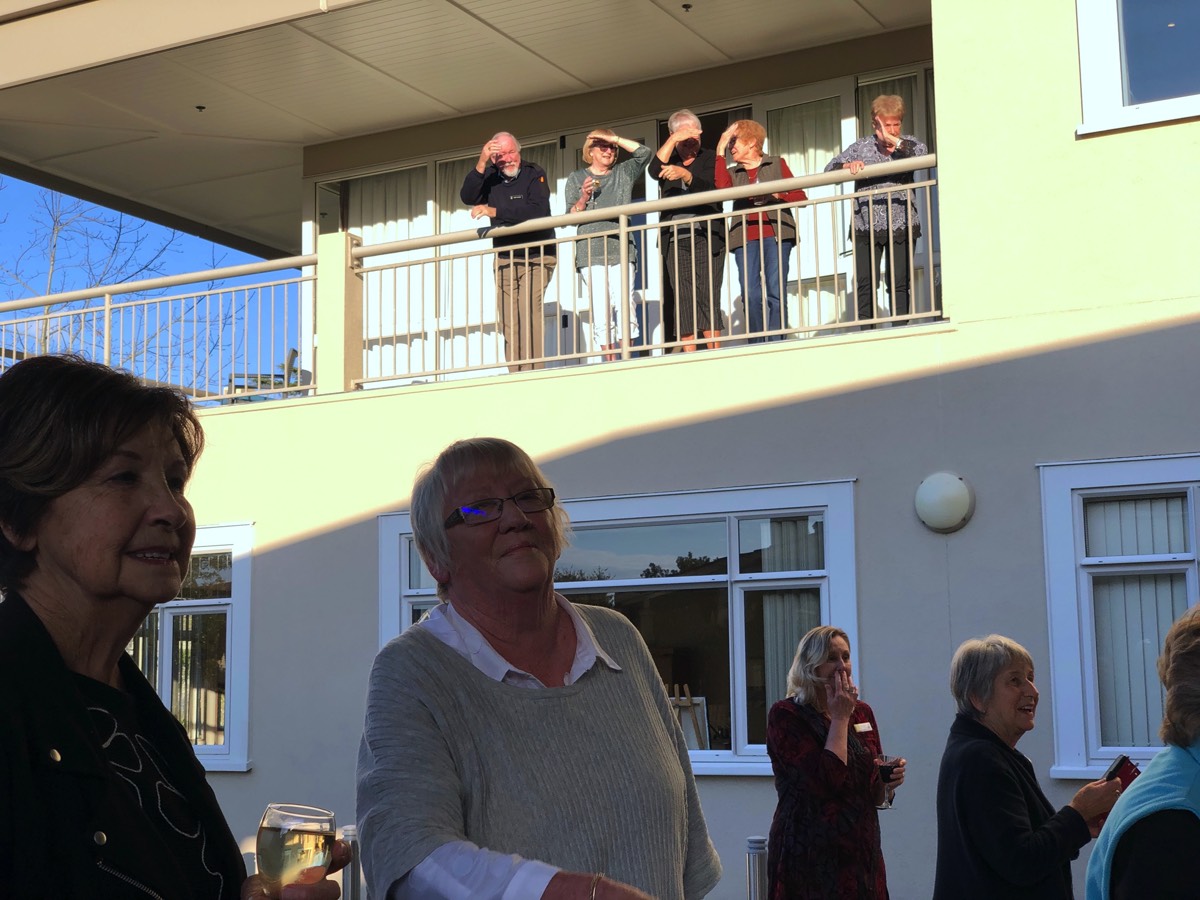 Pinesong's 20th Birthday Celebration


Friday 9th August - Pinesong's 20th Birthday
Our Seabreeze Lounge was packed on Friday evening for our birthday celebration and an opportunity to celebrate Neil's time at Pinesong. Angela, our new Village Manager came along and it was a great opportunity for us to meet her.
Welcome bubbles were served from 4.30pm and speeches followed at 5pm followed by entertainment. The well kept surprise was to have Neil perform for the last time as a member of our staff - we will surely miss him.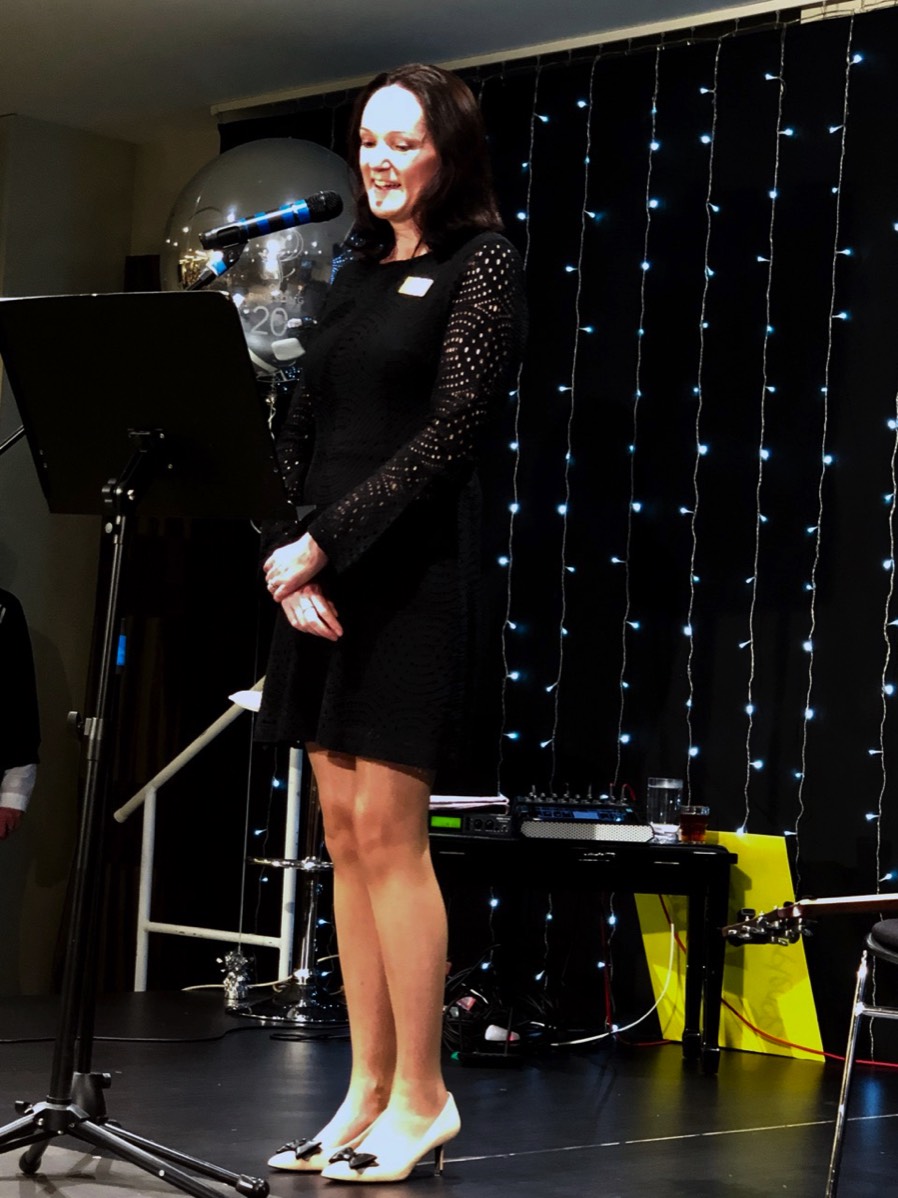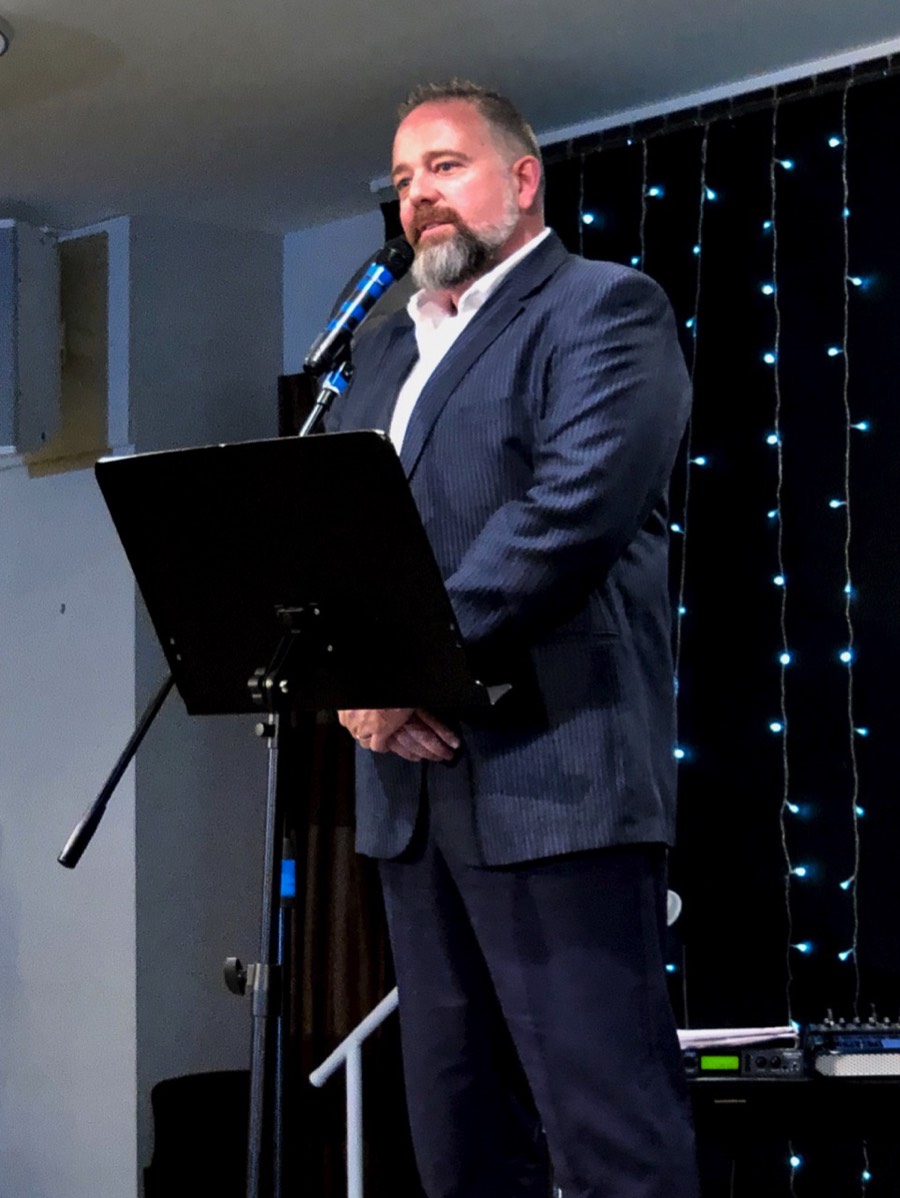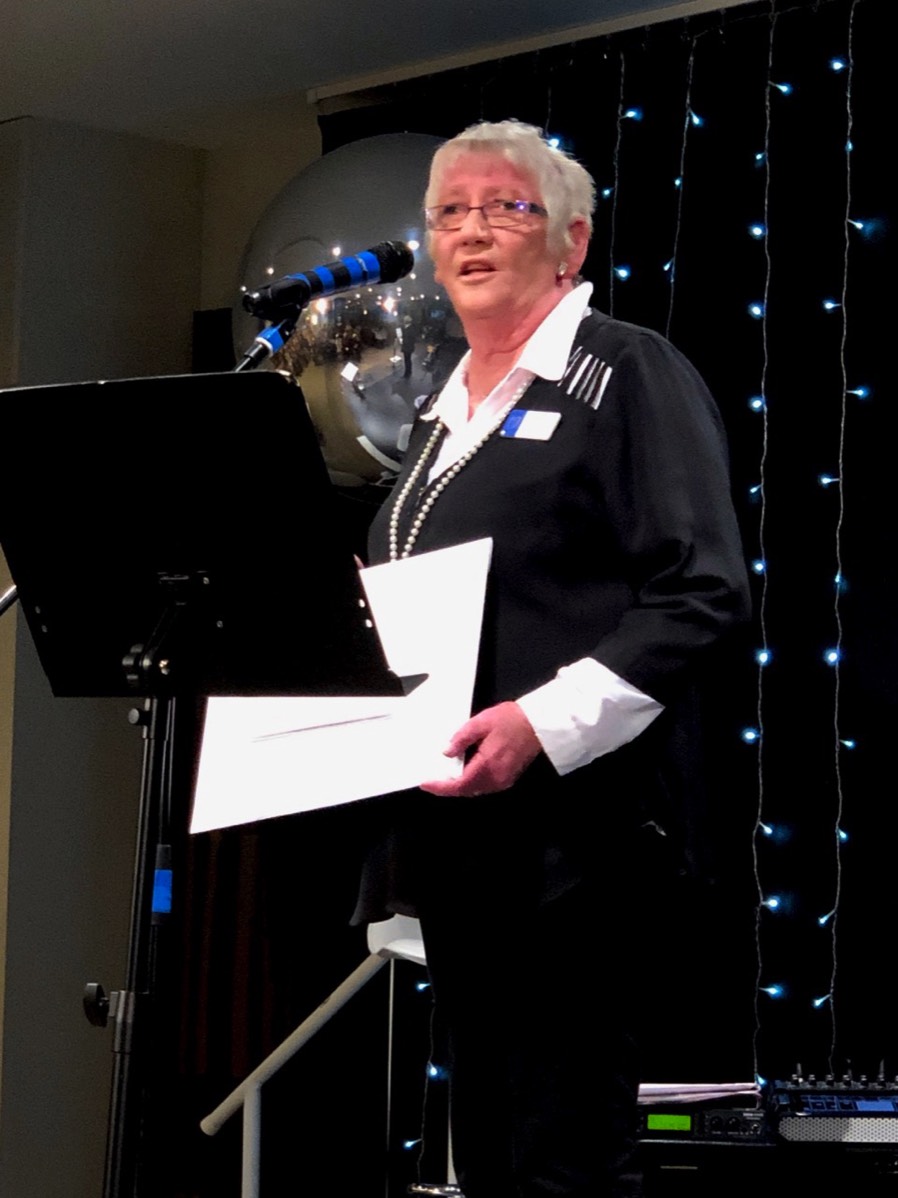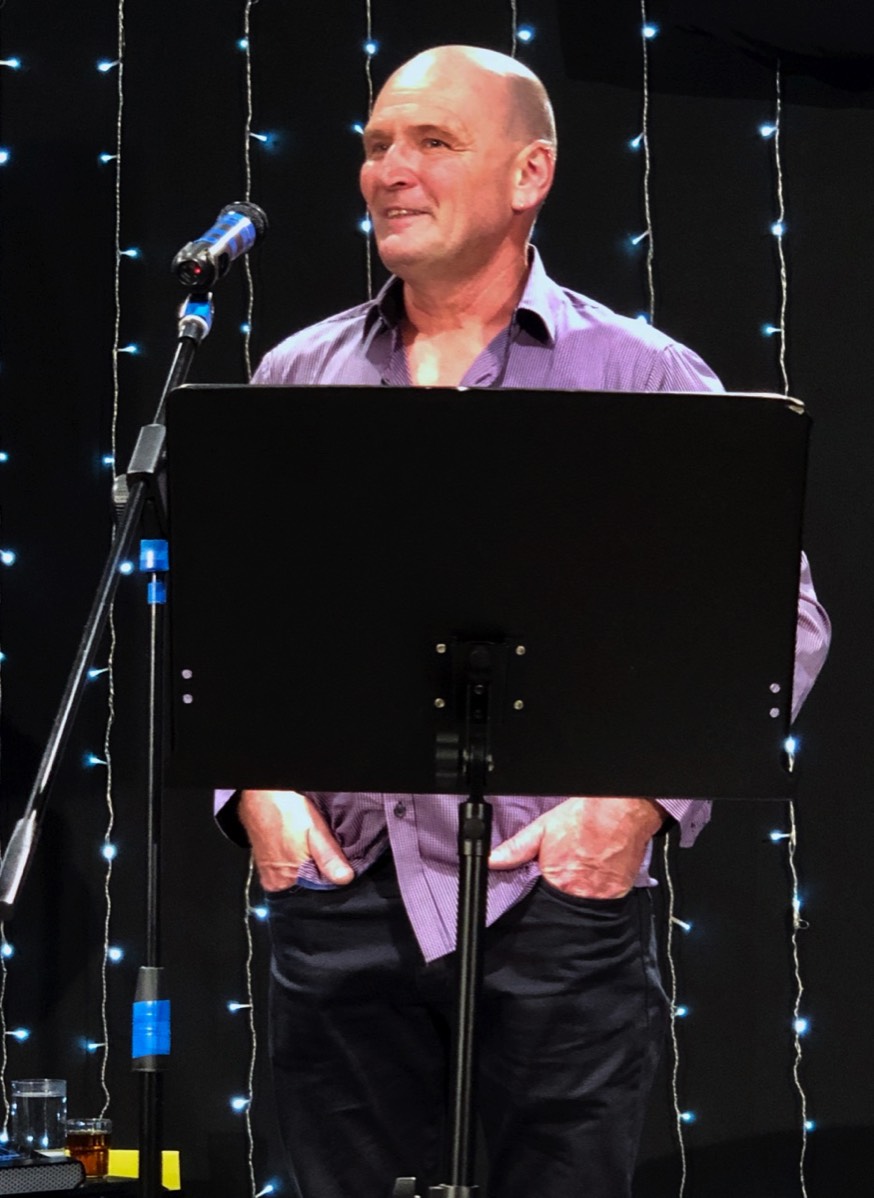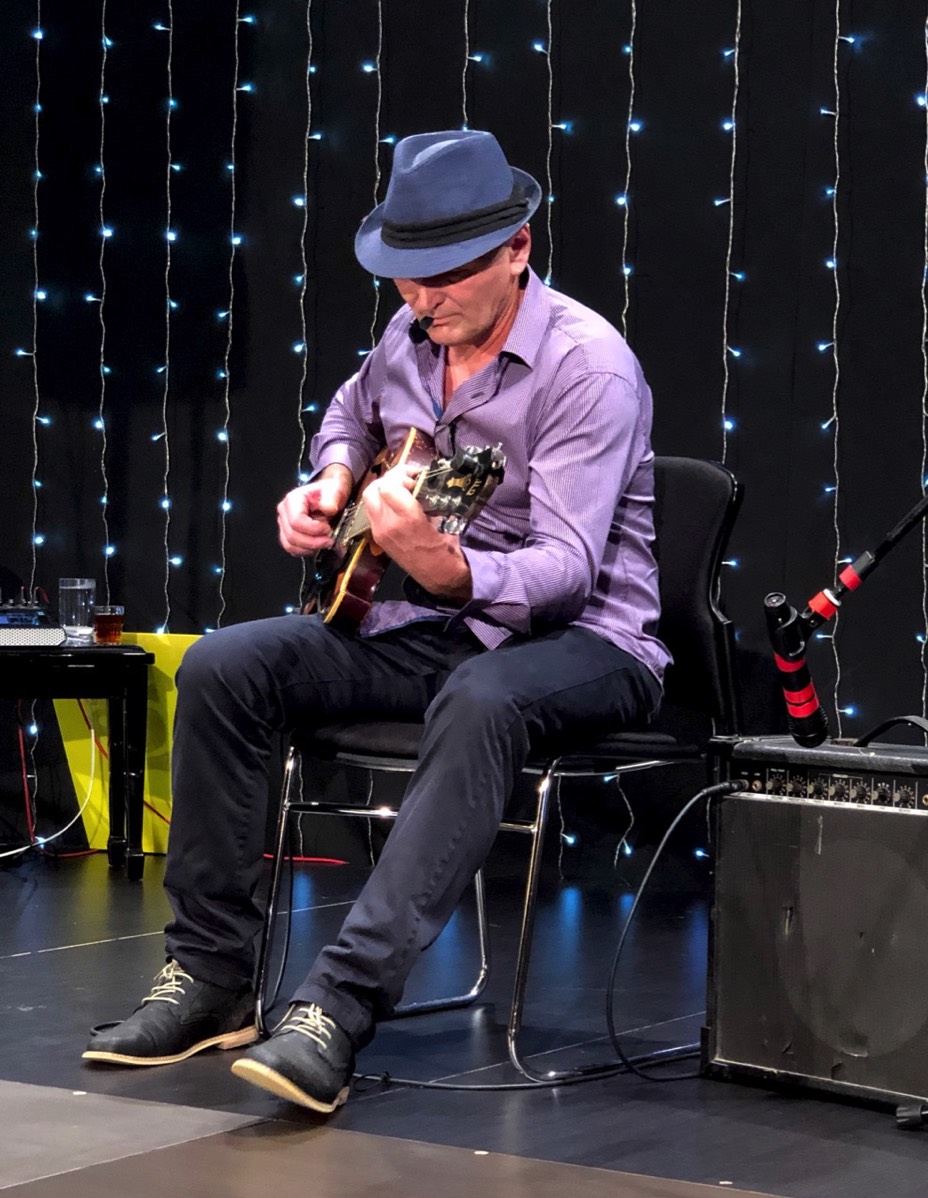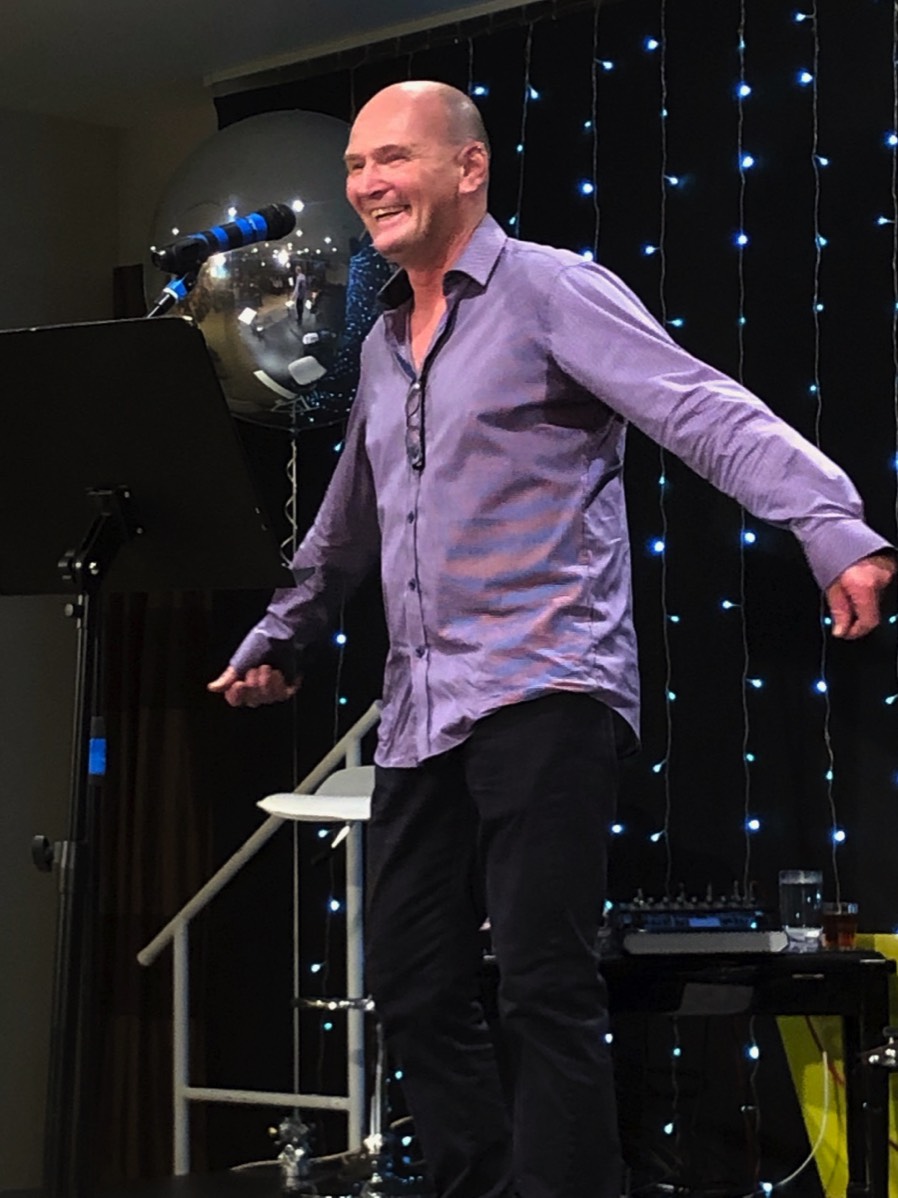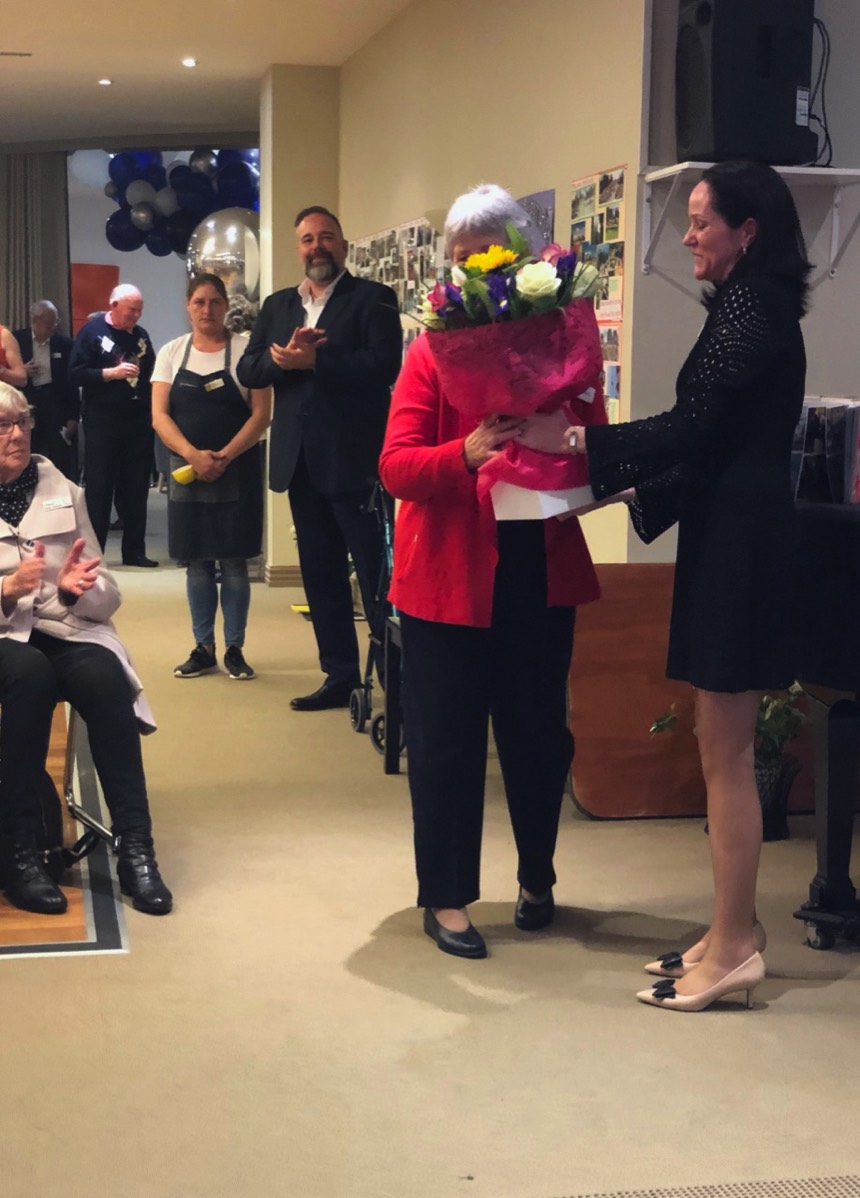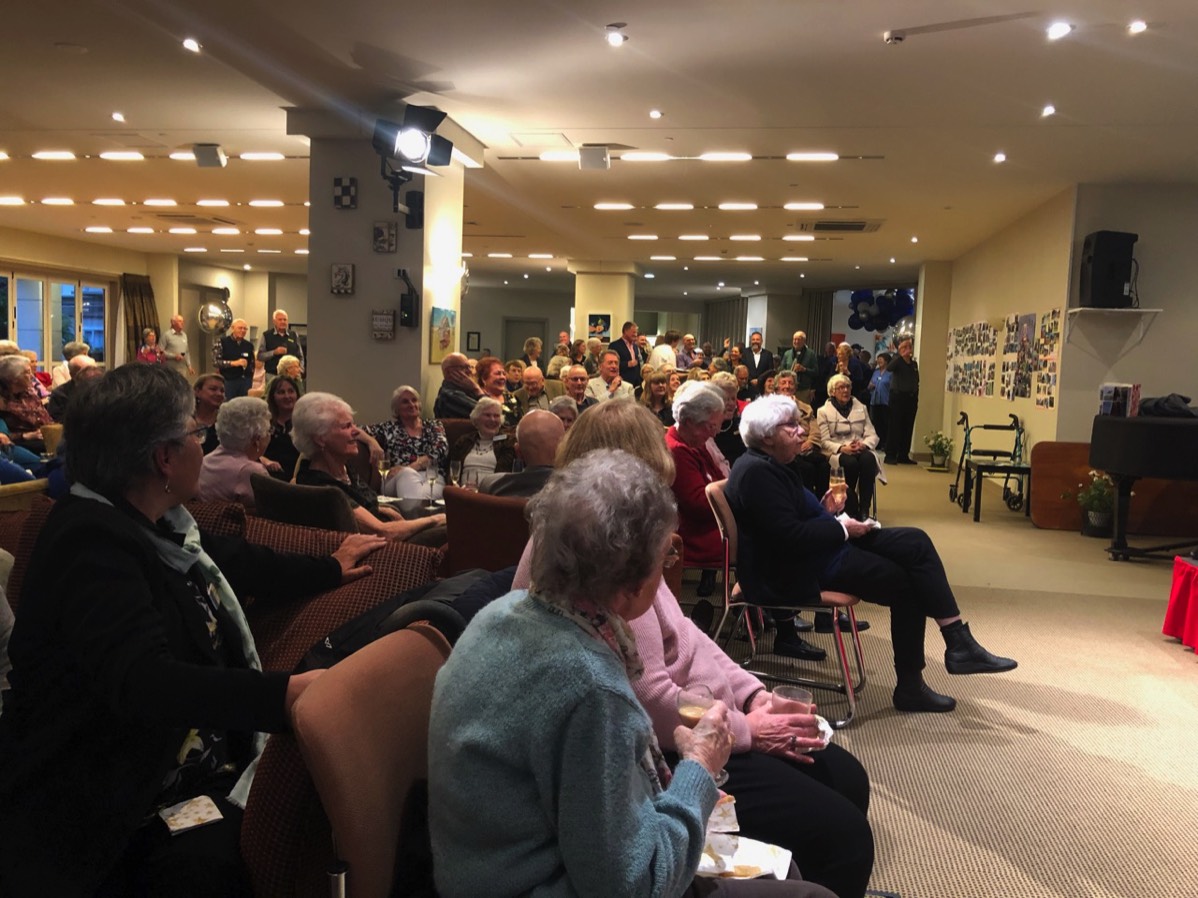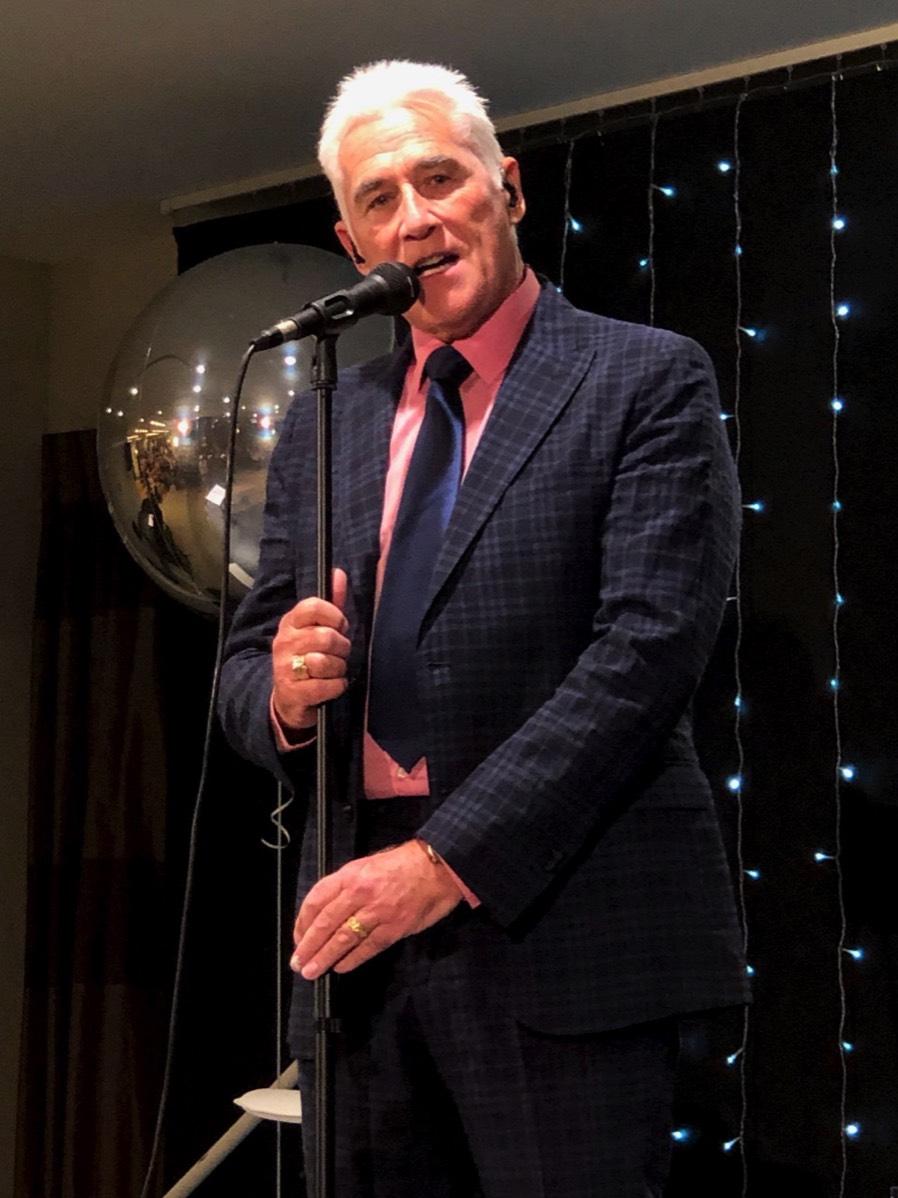 Nostalgia Show 2019


What a wonderful weekend we have enjoyed at Pinesong with two performances of the Nostalgia show on Saturday and Sunday nights. Our lounge was packed with capacity crowds and were thrilled with the performance of the 6o member cast - the largest in our show history. Once again the cast was made up of a mix of our staff and residents. The staff helped to keep us young!! Costumes, music, dance, skits and solo performances were great.

Special acknowledgments go to our Director Bob Helleur, Producer Diana Smith, Sound & Lighting Deryck Hunt, Videography Vicky Wu, Props & Sound Geoff Long, MC John Addis, Bar Volunteers, Ticket Ladies, Stage Assemblers and Pinesong Staff.

The video trailer above is of the film I am producing at the moment which will, in a few weeks time be screened in the Seabreeze lounge on the big screen and following that videos will be available. Notification of the date will be made in the village Press and on this website. To view more photographs go to the page 'NOSTALGIA SHOW 2019'.
Deryck Hunt ph 021 289 1875


Auckland Philharmonic Orchestra Young Achievers


We were treated to a very special performance by three of the young Achievers of the Auckland Philharmonic Orchestra. A delightful presentation and oh so talented. Many thanks.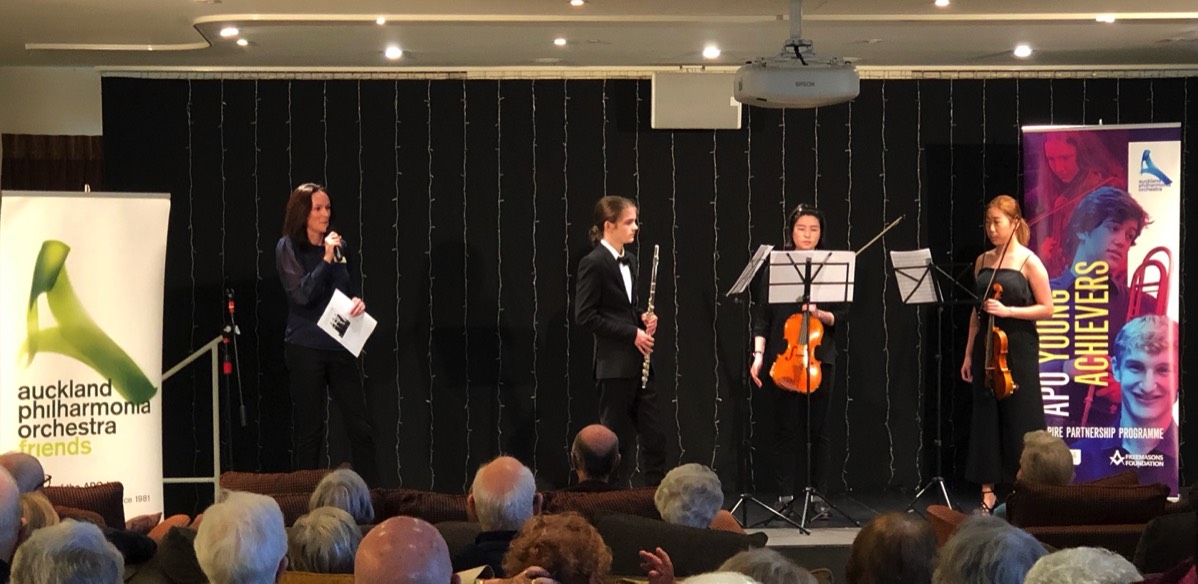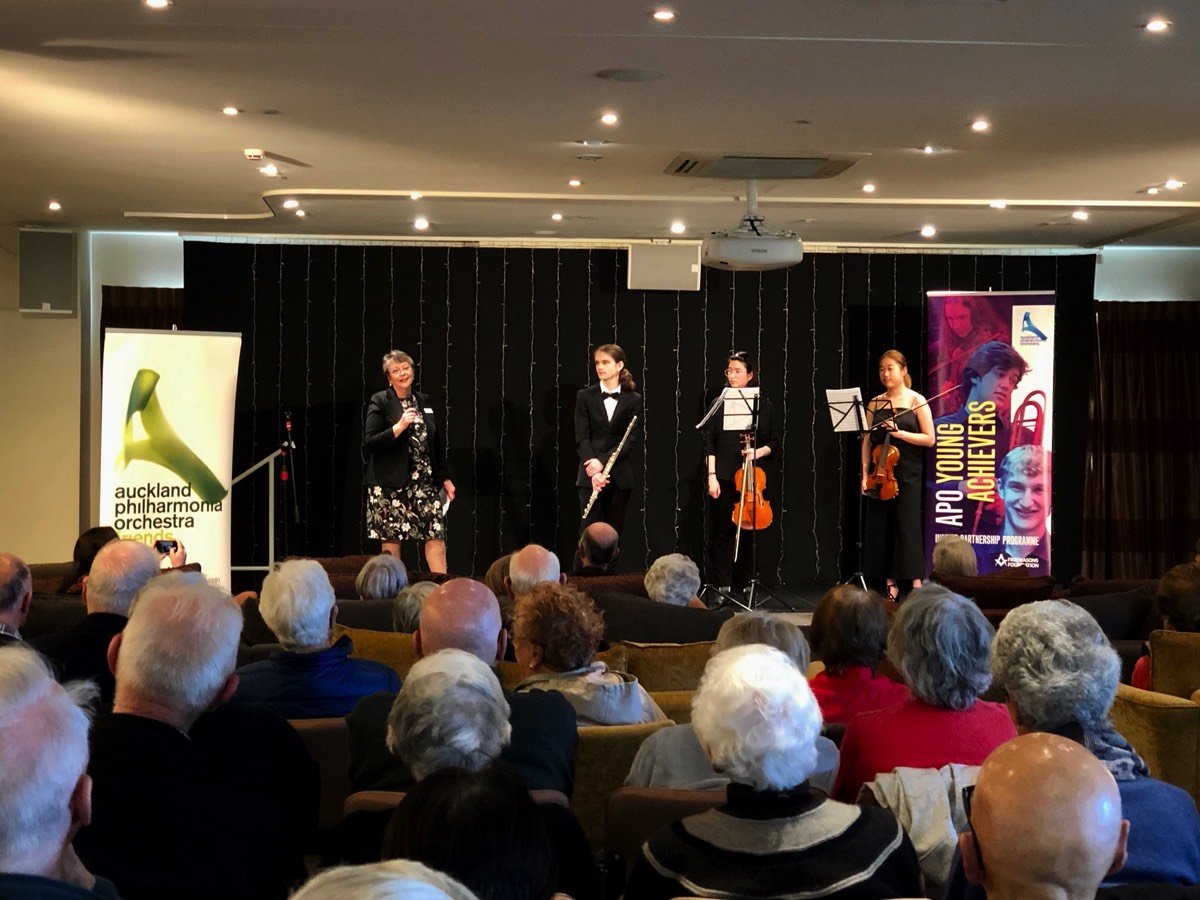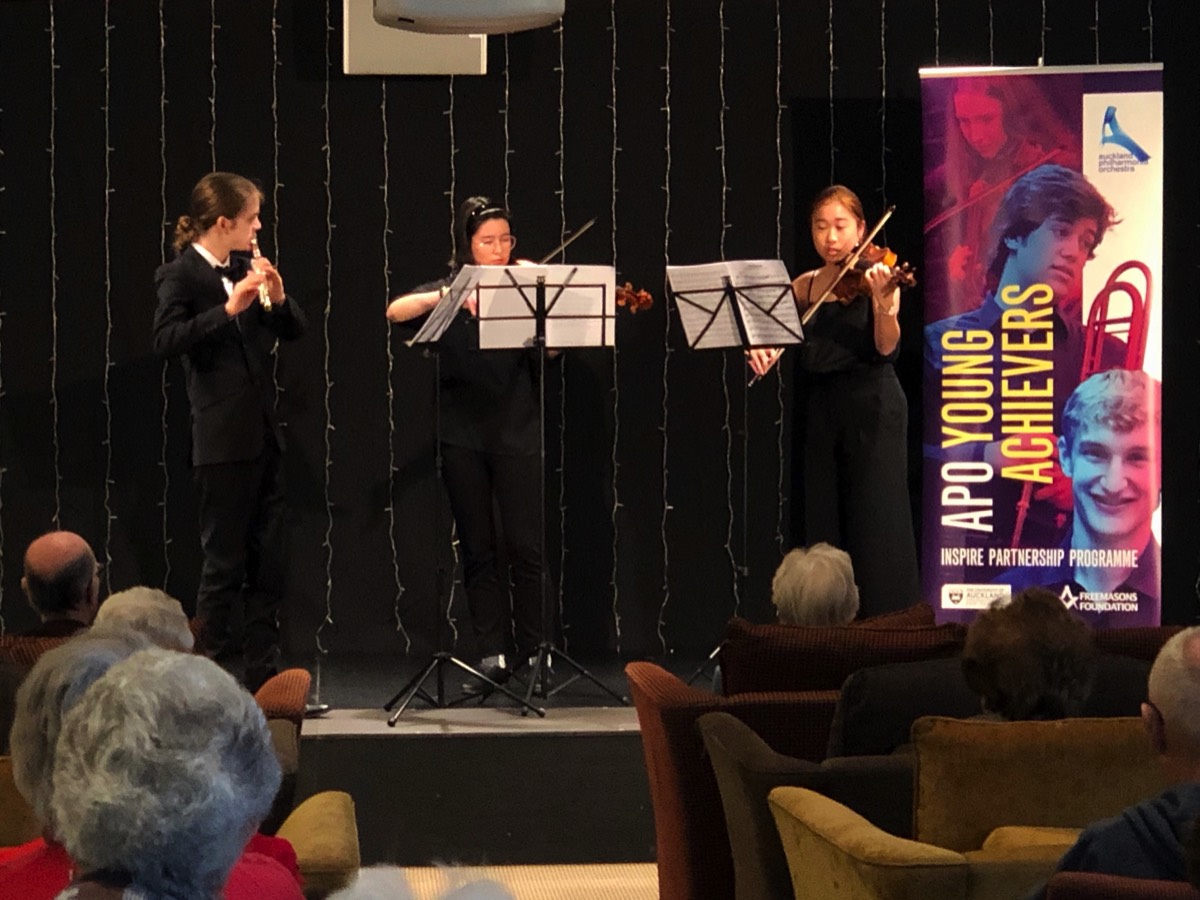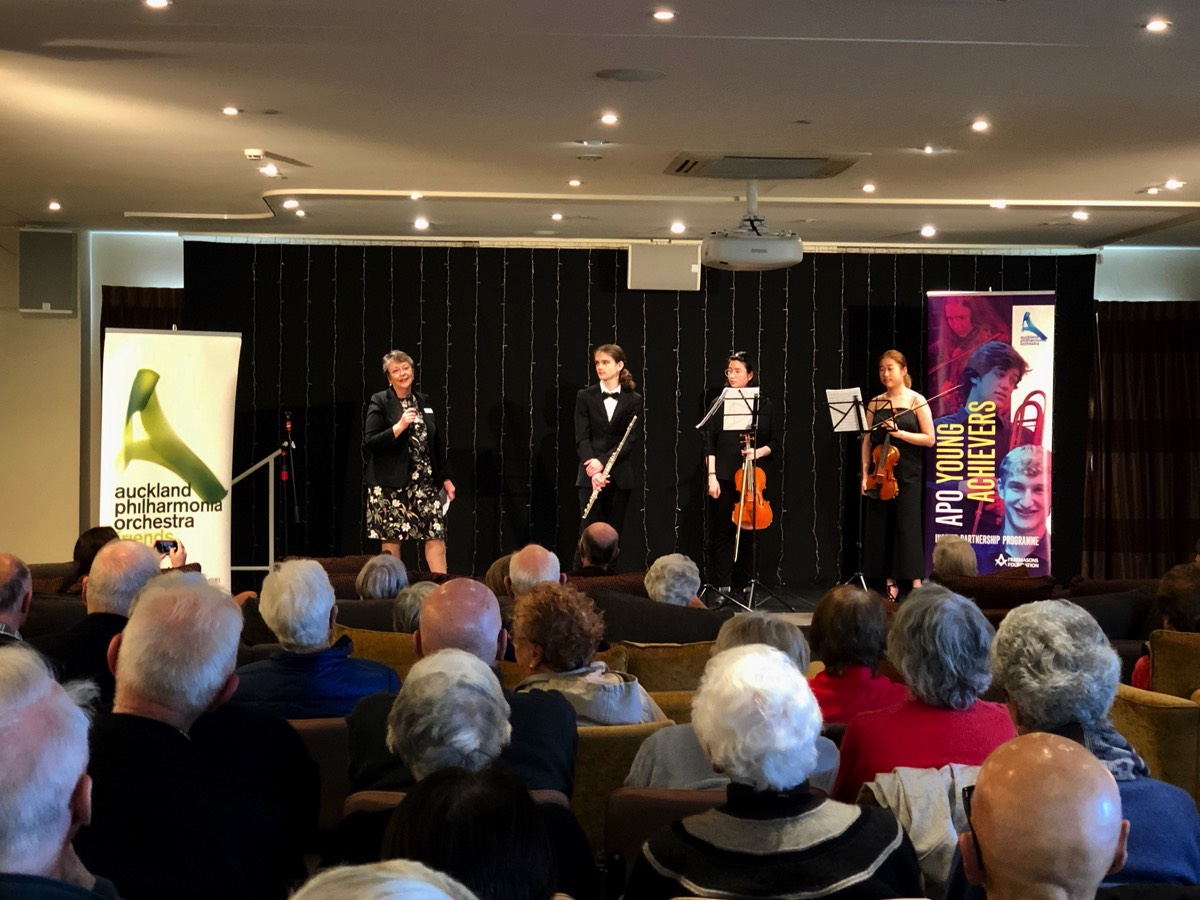 Nu2U


I would like to take this opportunity to thank some people who have helped us to get started on this project. Jacqui, Heather Kearn's daughter who designed and printed our price cards. Roger Pagani of Pagani Clothing, who gave us our clothing racks and hangers. Katie for her encouragement and support. Mark for supplying us with storage and working hard to tidy it up. Robin for our fliers and advertising. Judy for creating an atmosphere with her piano playing. The team of ladies who appear every Wednesday morning with a fresh supply of clothes etc. Last but not least all the ladies who keep donating their goods - keep it up! I love seeing the bags of goodies at my door when I come home. At the end of our first month I shall let you know how much money we have collected, thanks to your support. Regards,
Jean Piper & the Nu2u team. 8179054 pipers@xtra.co.nz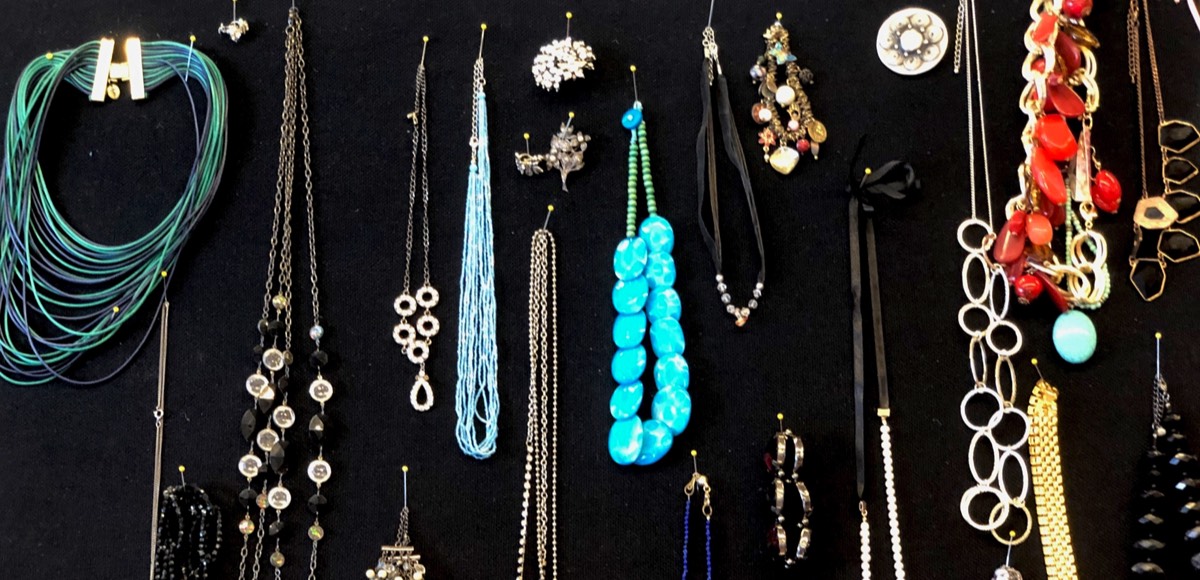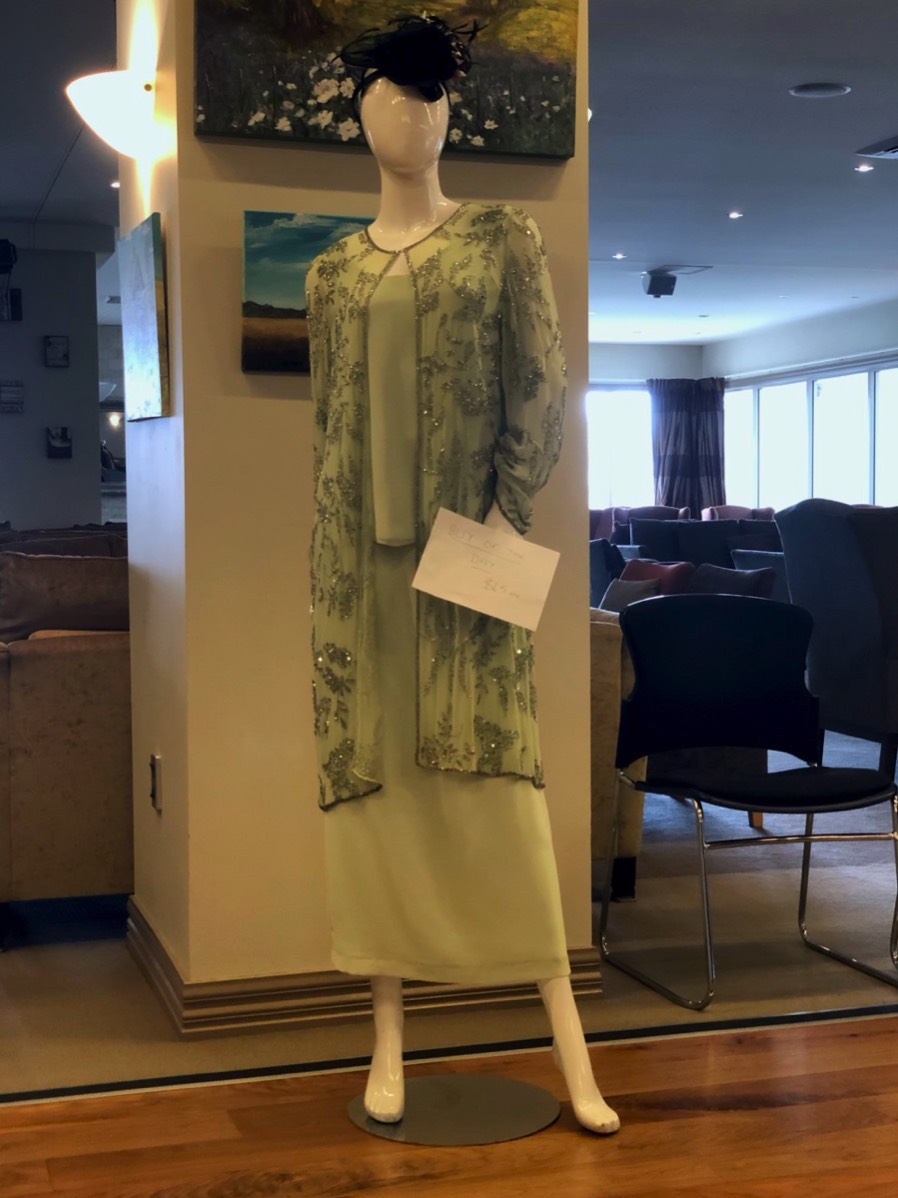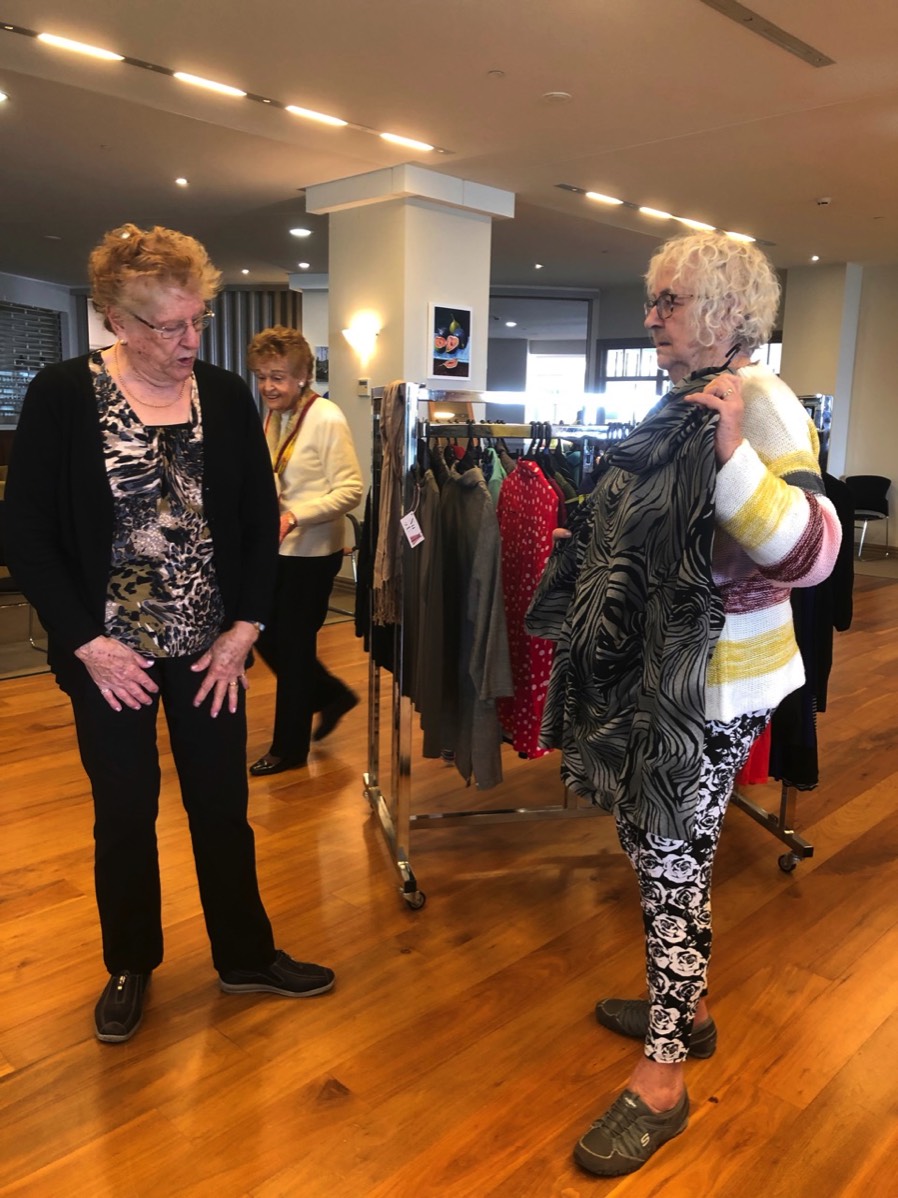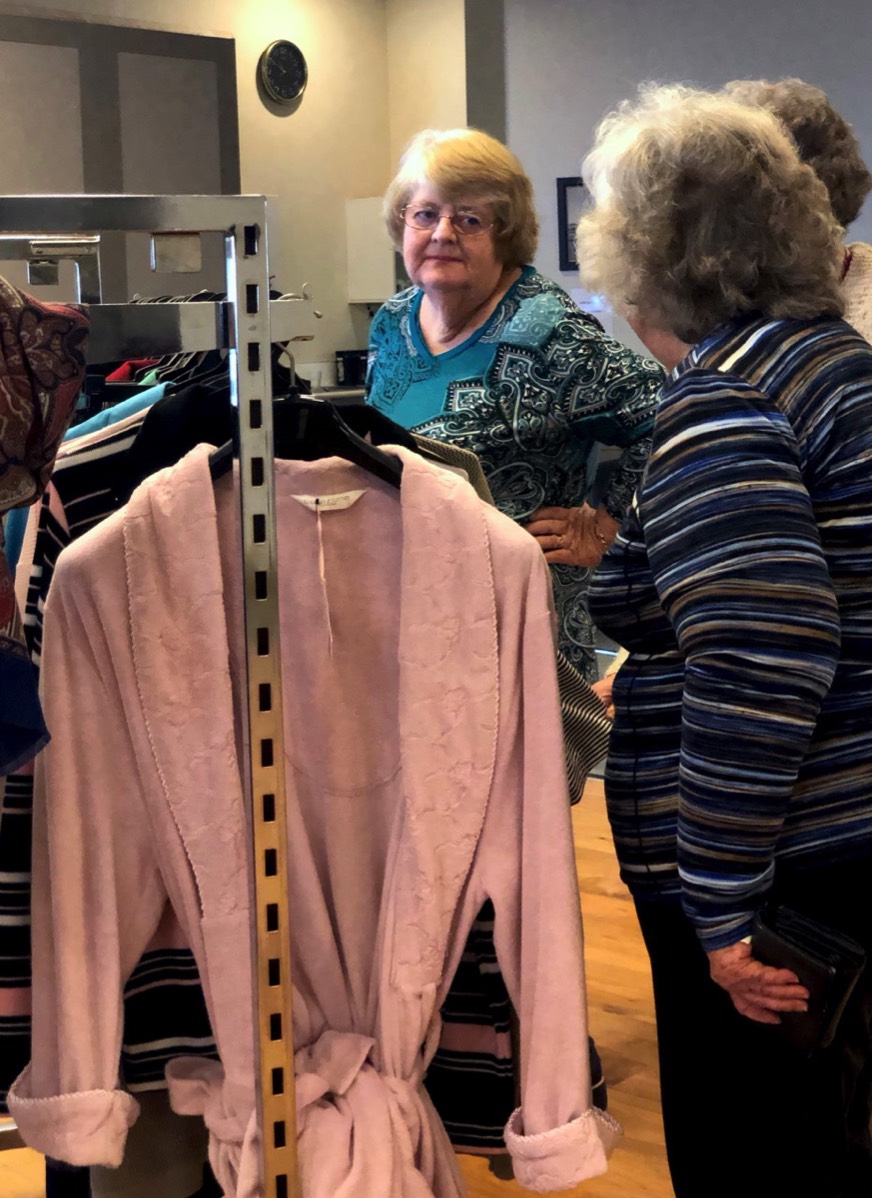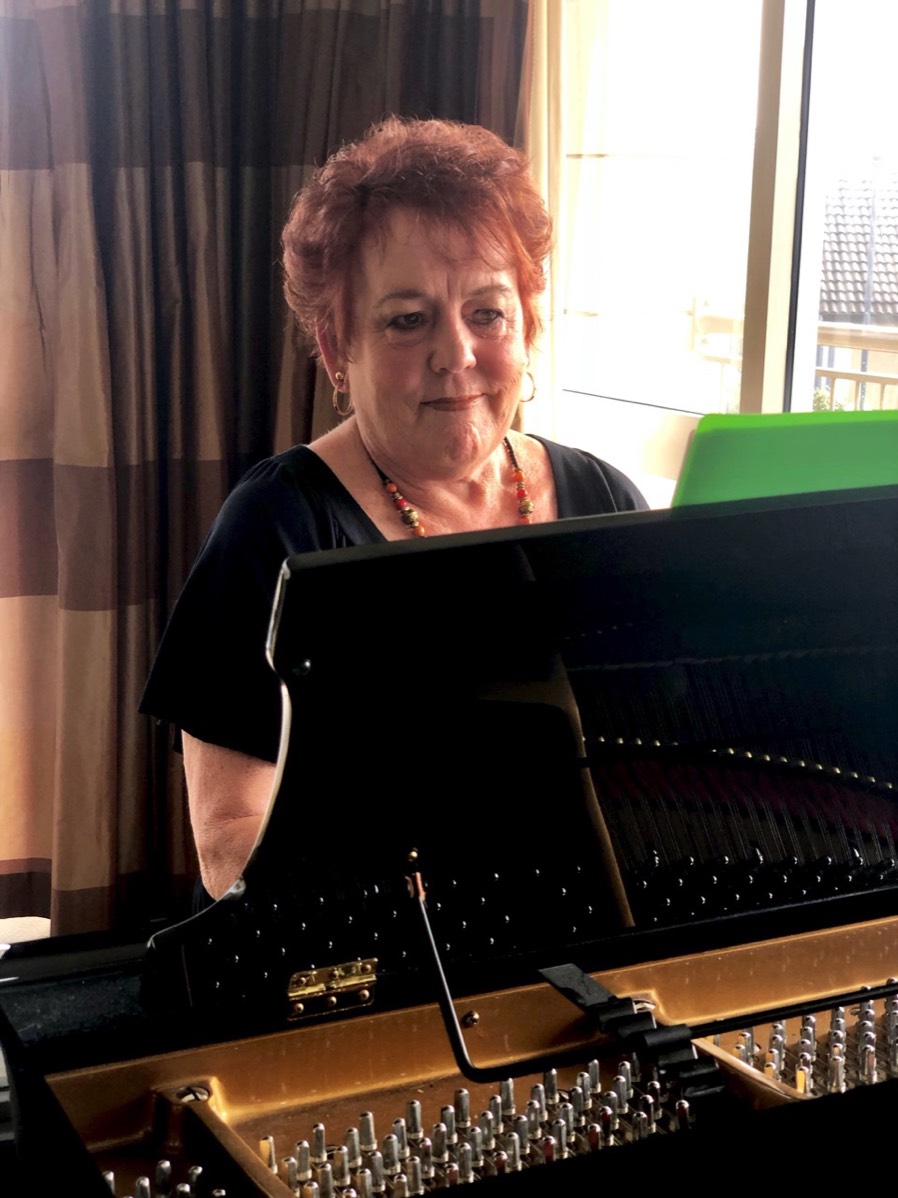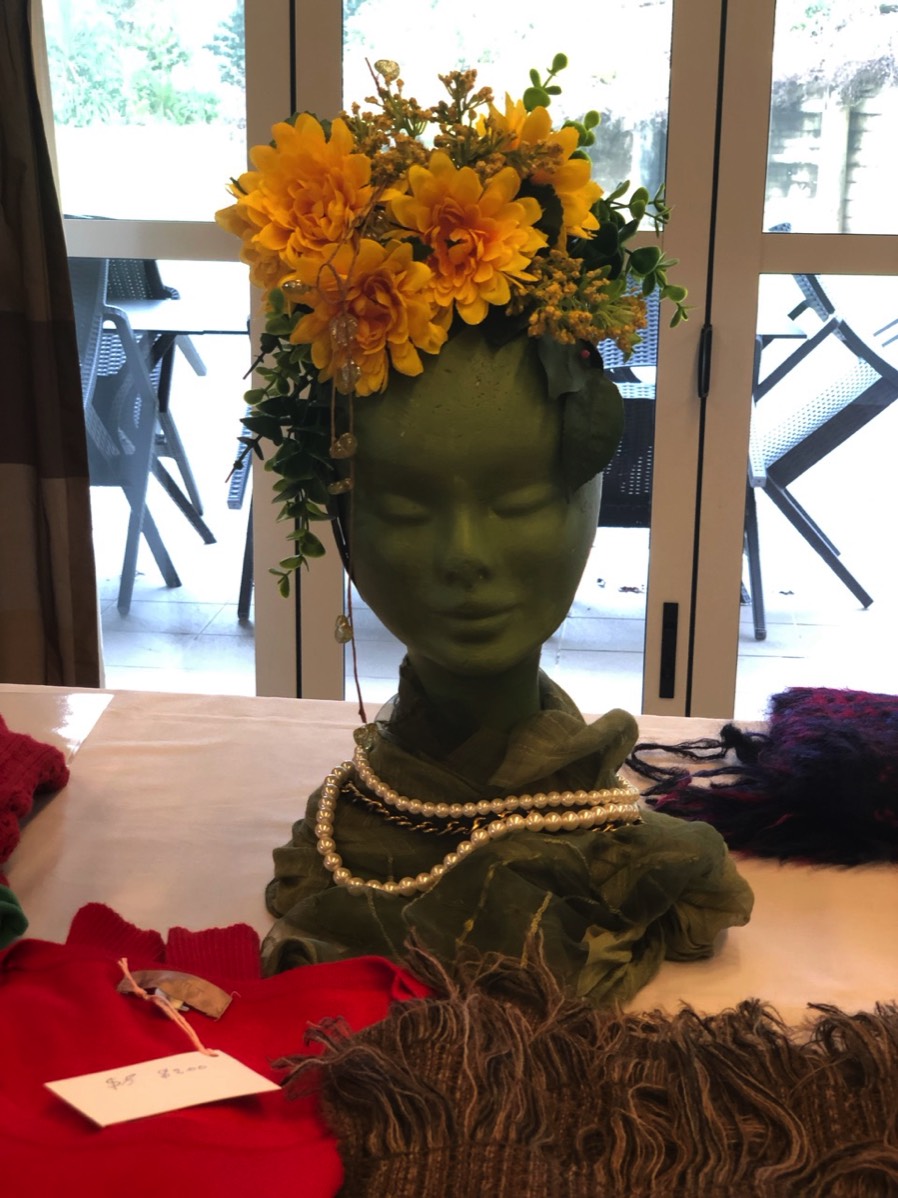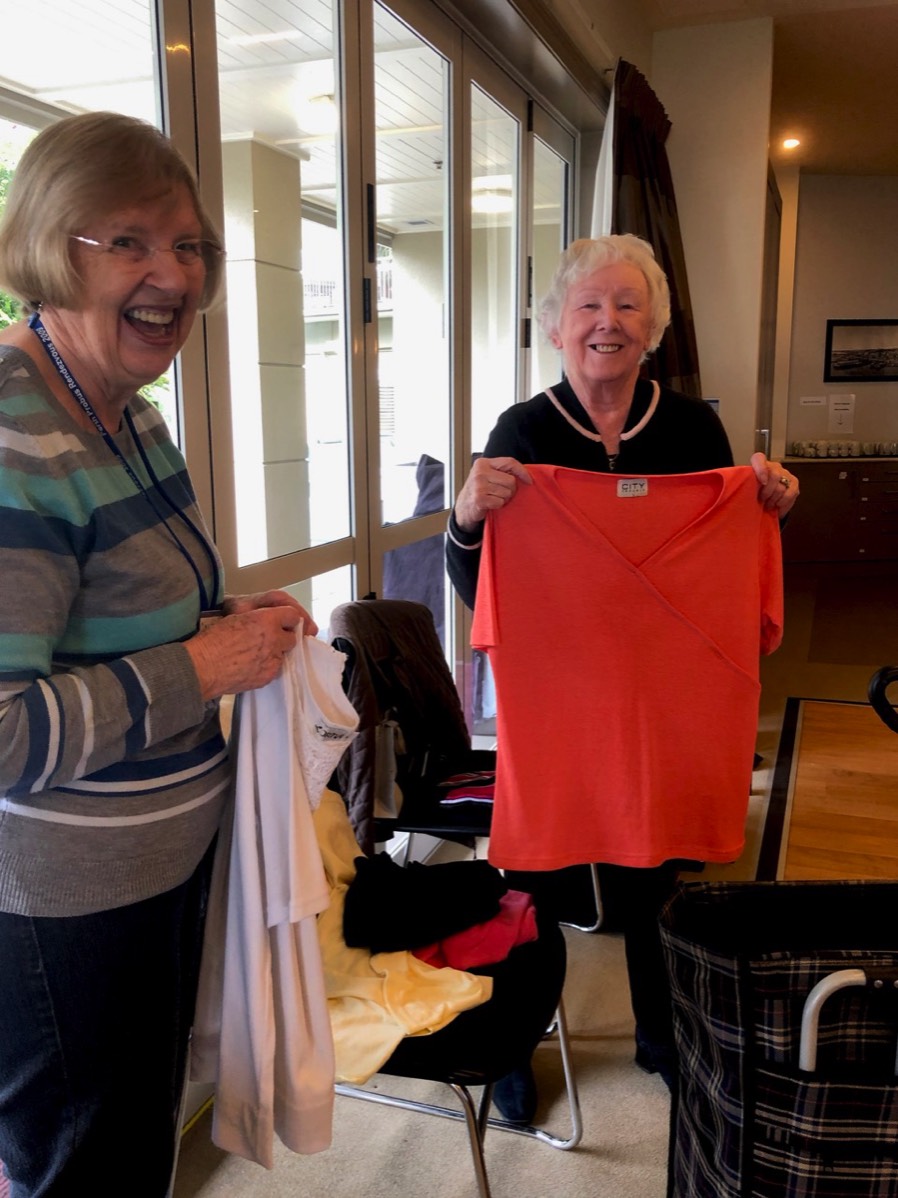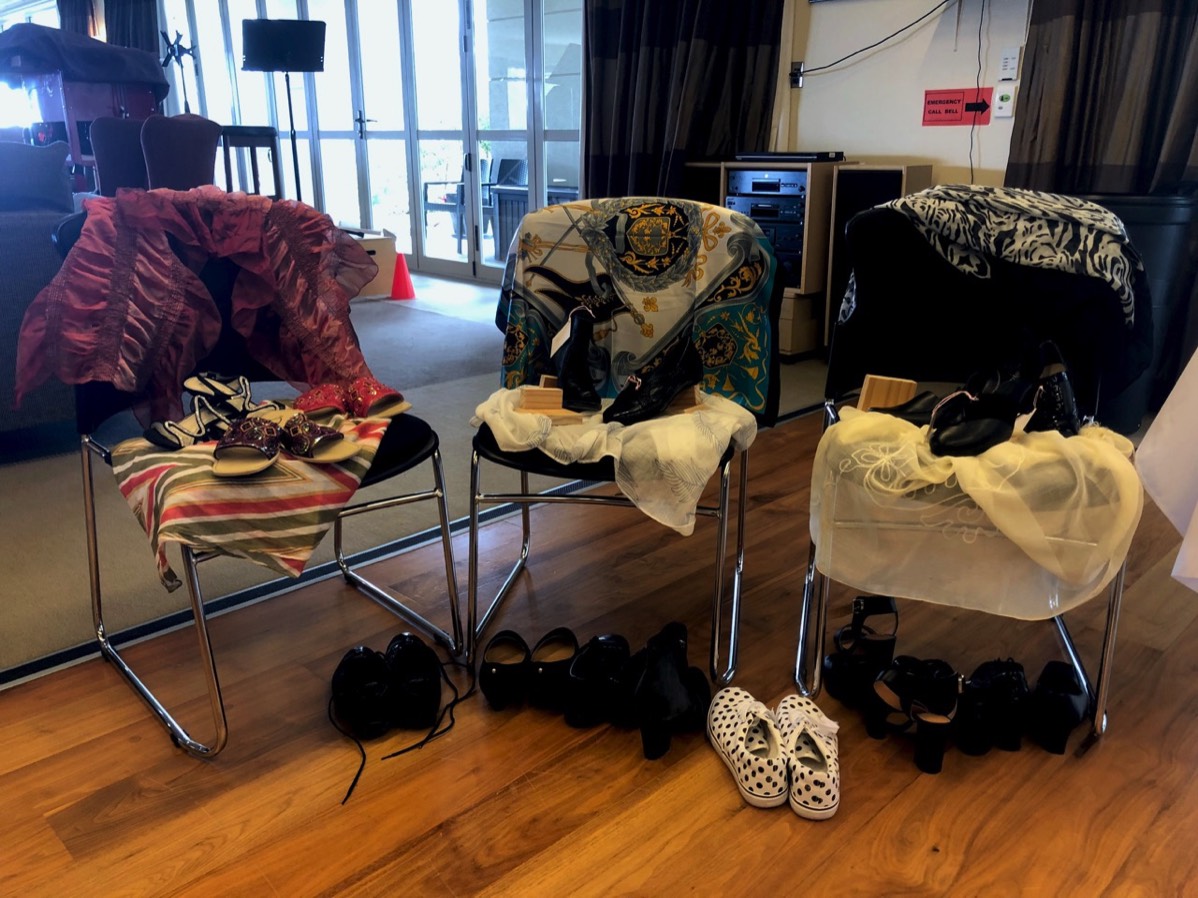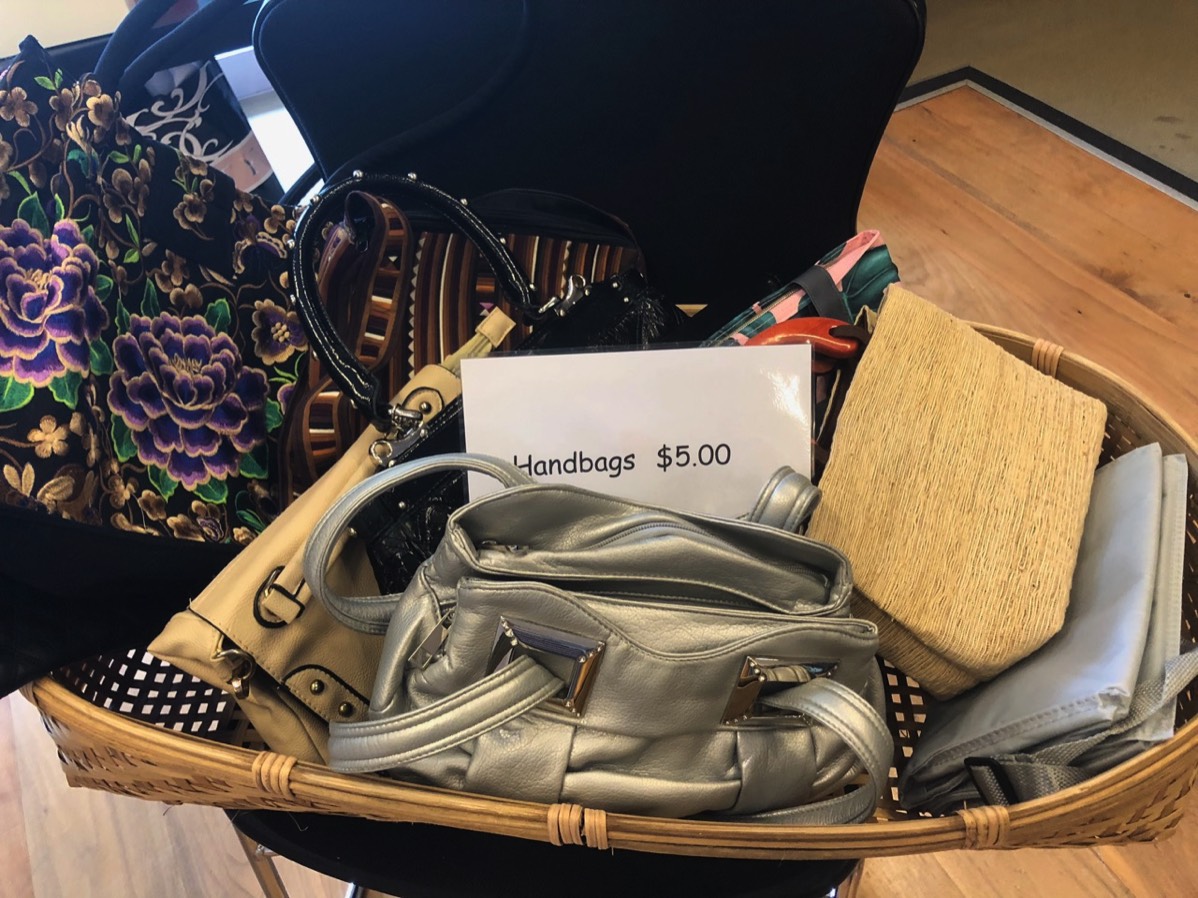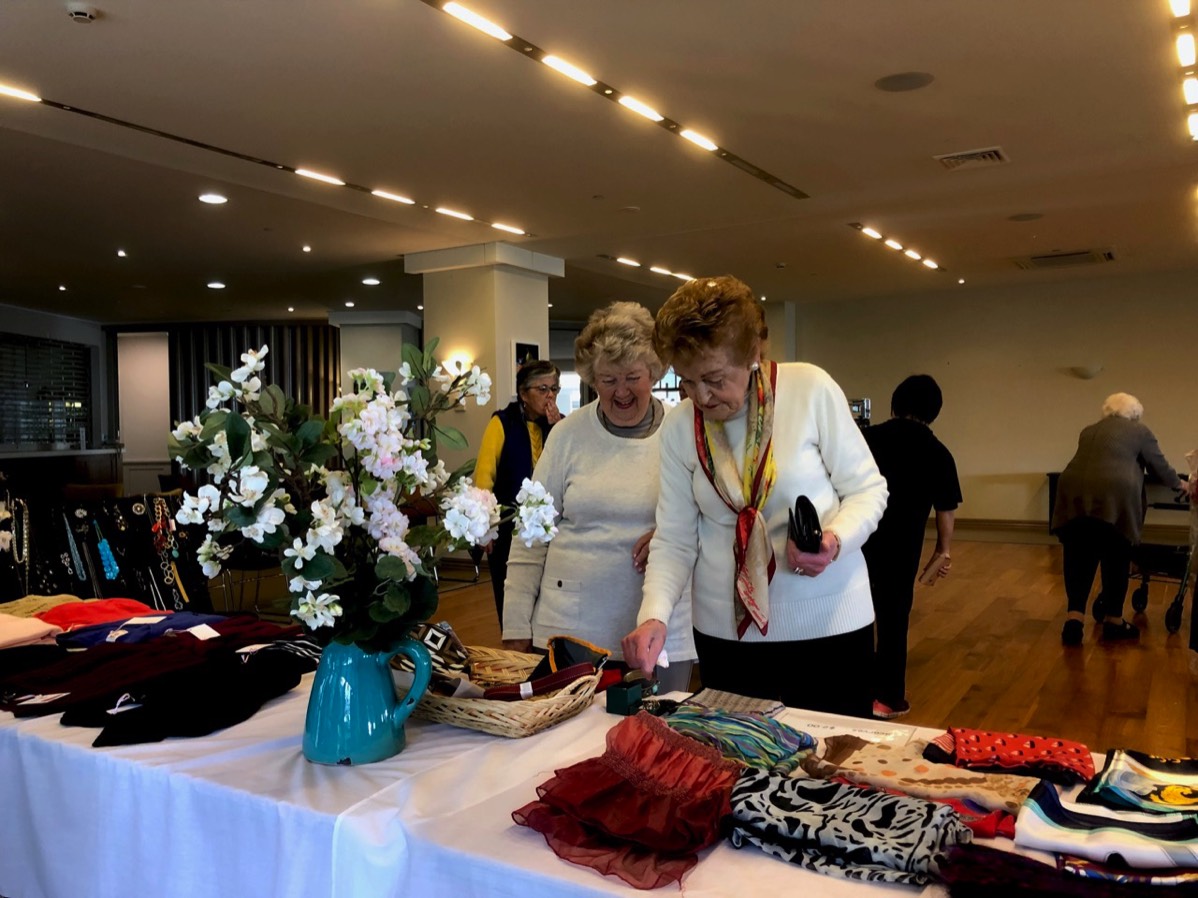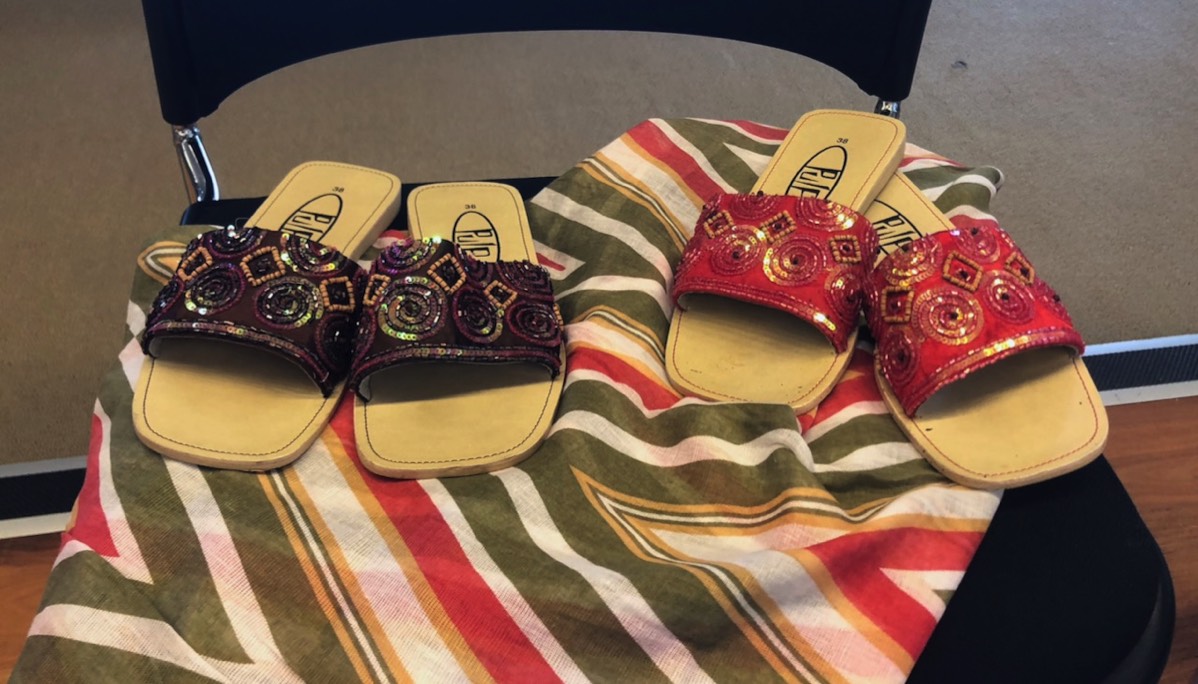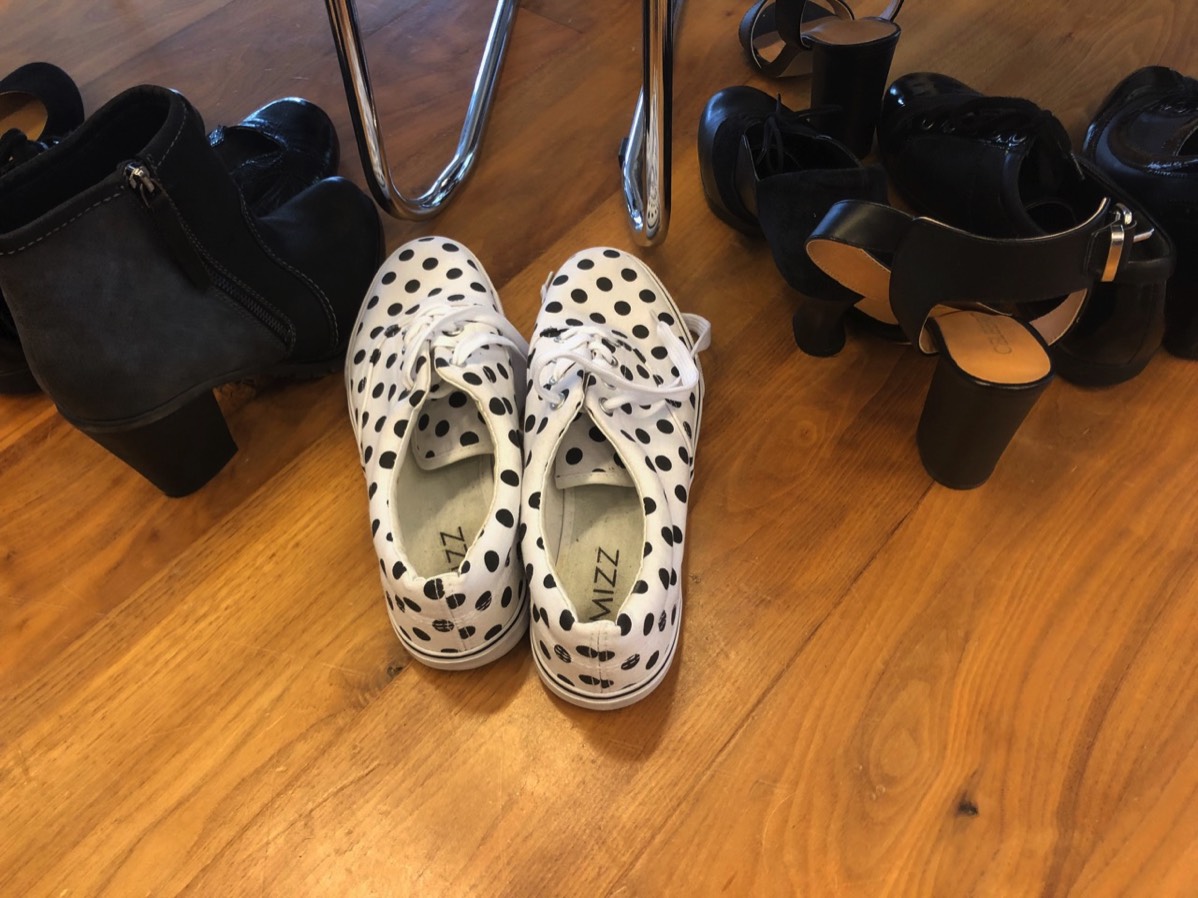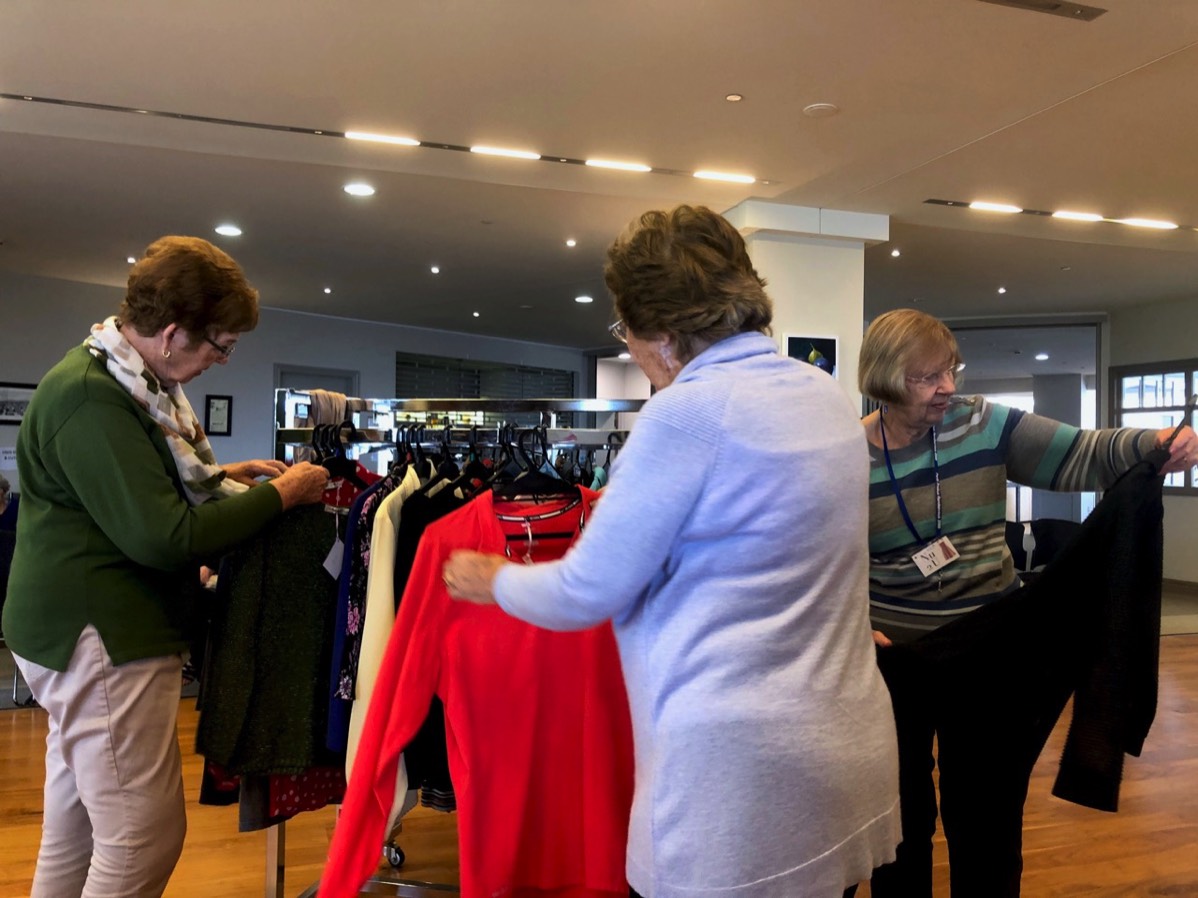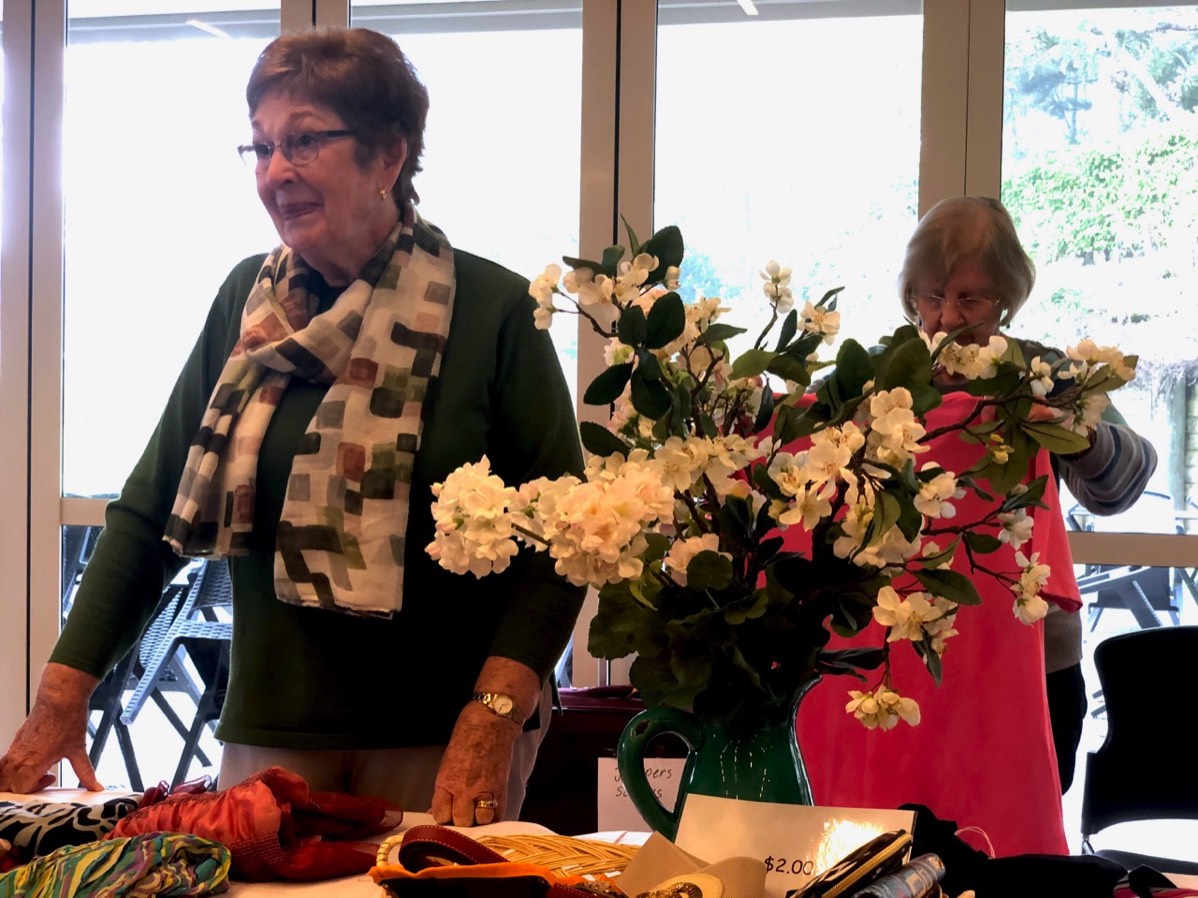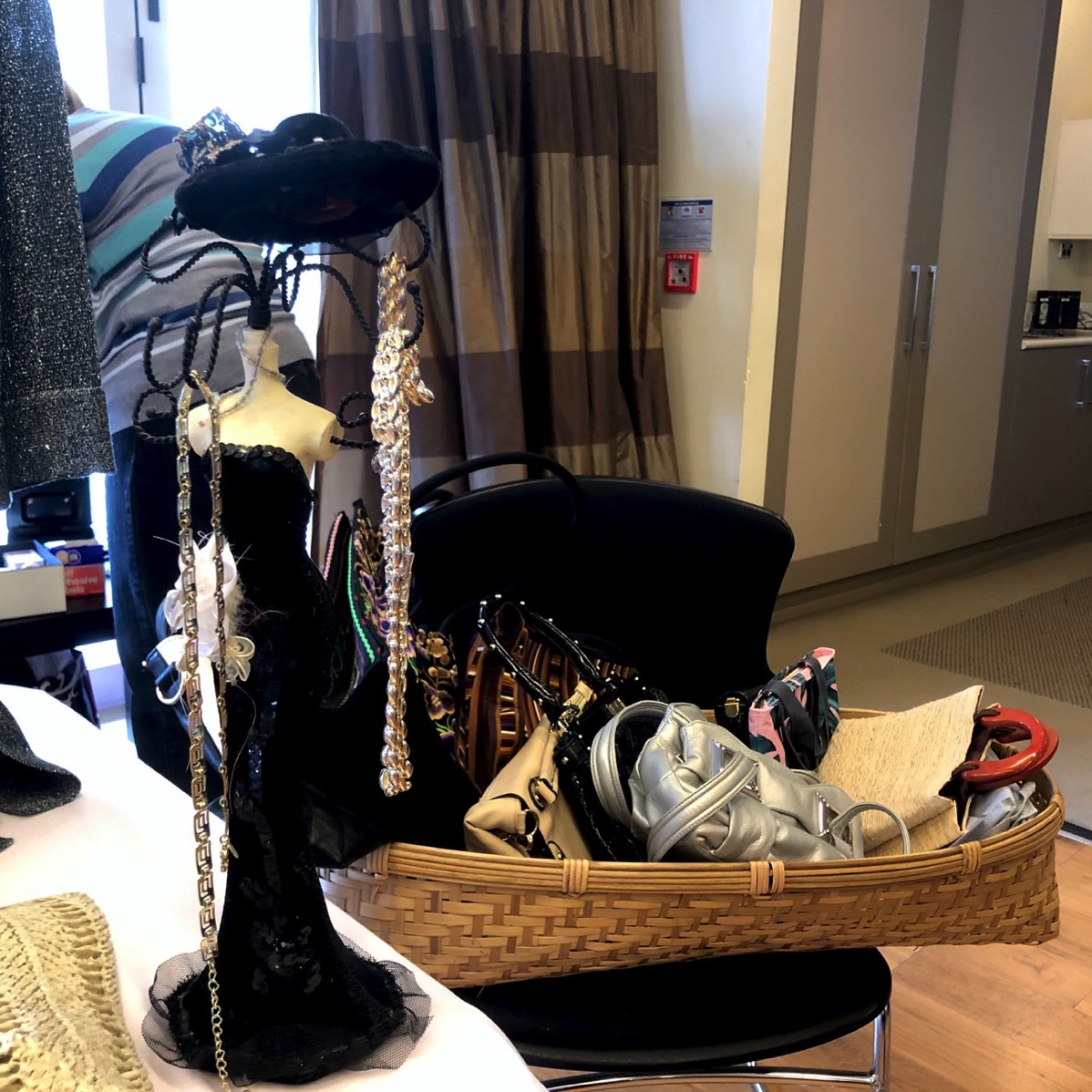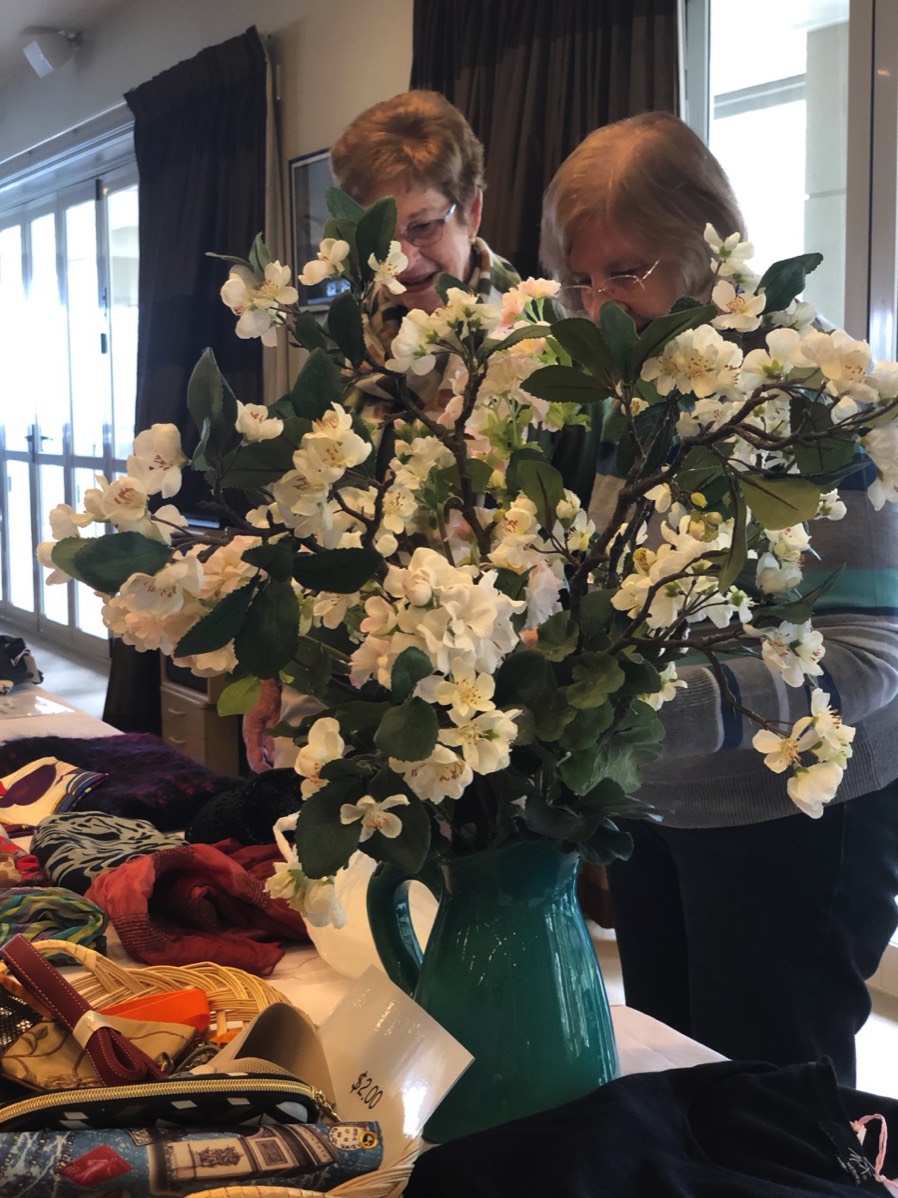 And the winners are ….


The inter-village bowls competition between Pinesong, The Poynton and Hillsborough Heights was held at The Poynton last Thursday. It was a tough day on the green with cold winds circling the area for most of the afternoon. Our Pinesong team came through strong, bringing home the winning trophy!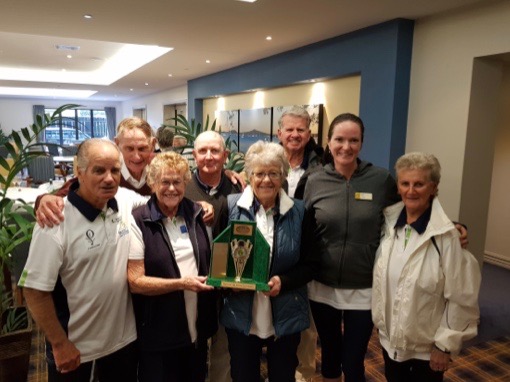 Pinesong World Games 2019

The sun did shine on Wednesday 20th March
As Pinesong held its World Games

The opening ceremony was held on the area outside Seabreeze lounge at 1.00pm and was opened by Sue Harris.

Led by Alan Whimp and Peter Singh, the games took off with great exuberance. Apart from all the fun it gave our residents an opportunity to try activities that the village offers in some cases for the first time. A most enjoyable afternoon, followed by prize giving and a BBQ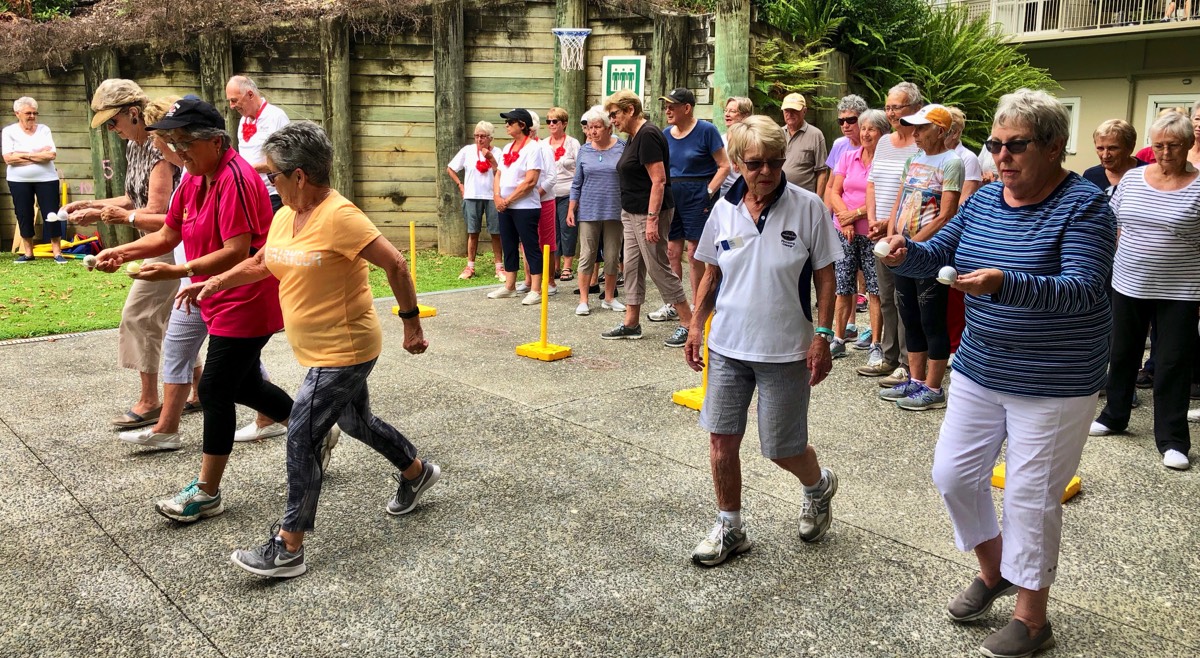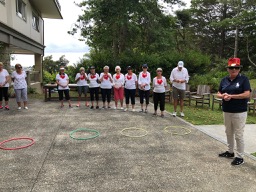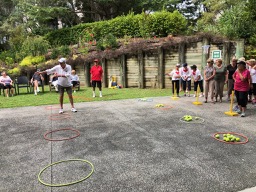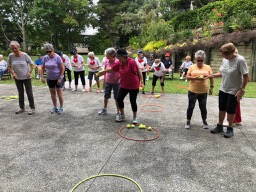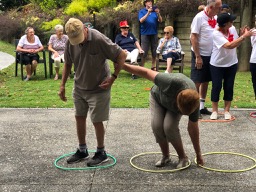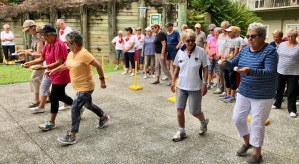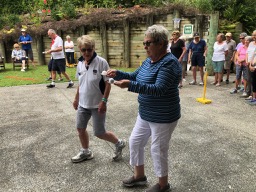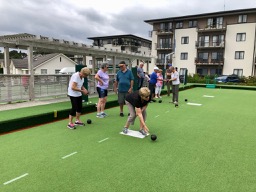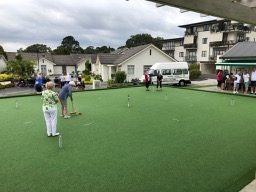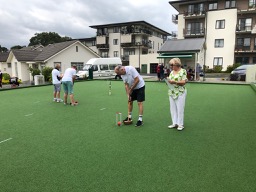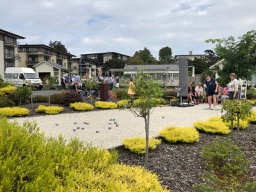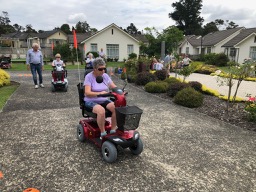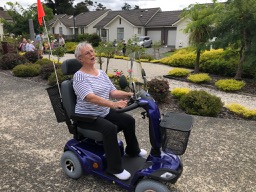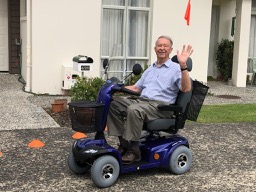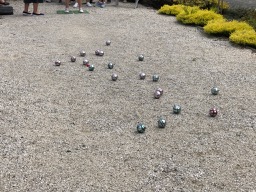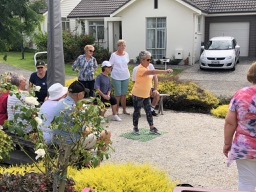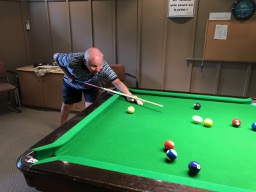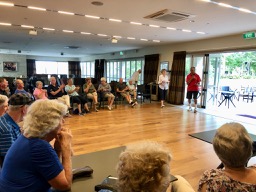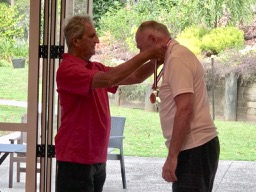 An audience with
Shaun Wallace


"WOW what a buzz Shaun Wallace has created around the village! I was confident we made the right decision when we said 'yes' to the opportunity to host Shaun, but I certainly didn't anticipate the positive impact his visit would have on our village community.

Shaun Wallace Book Orders: Should you wish to order one of his books through us, please register your full name via Reception and payment of $40.00 no later than Wednesday 27th February 2019. We will then place this order for you. Please note these will not be autographed. "

Katie Worthy
Village Manager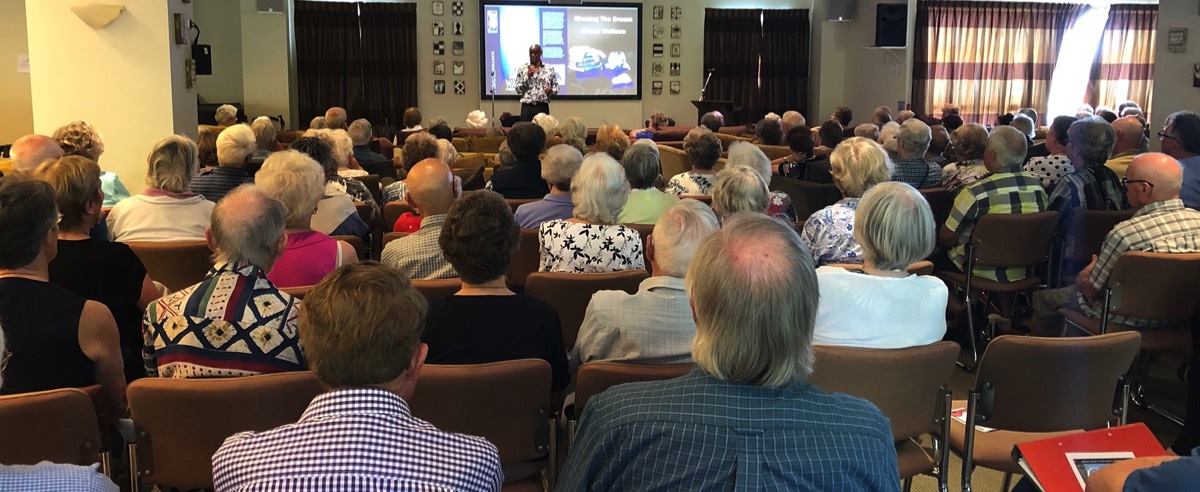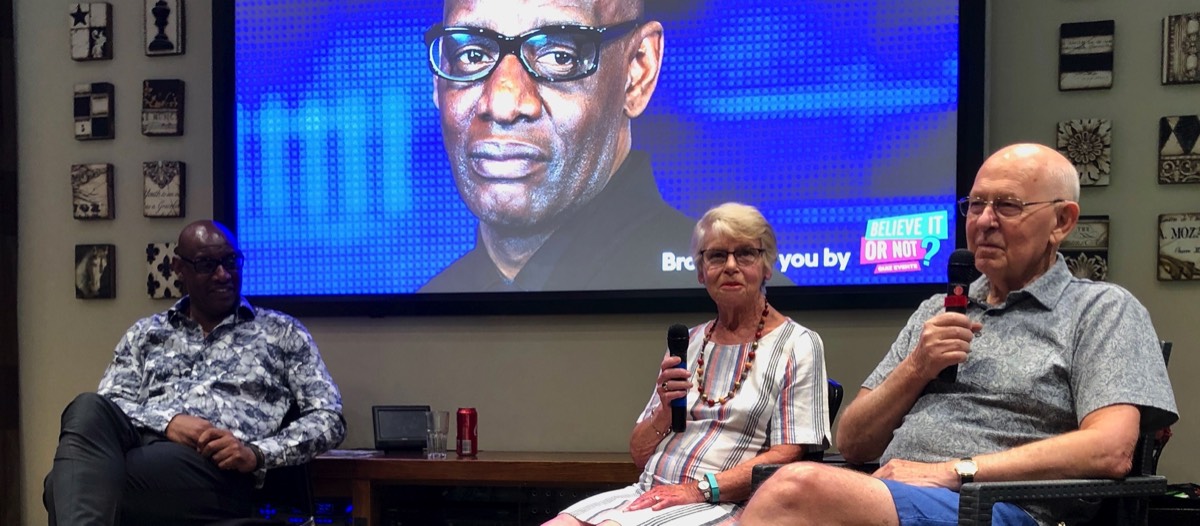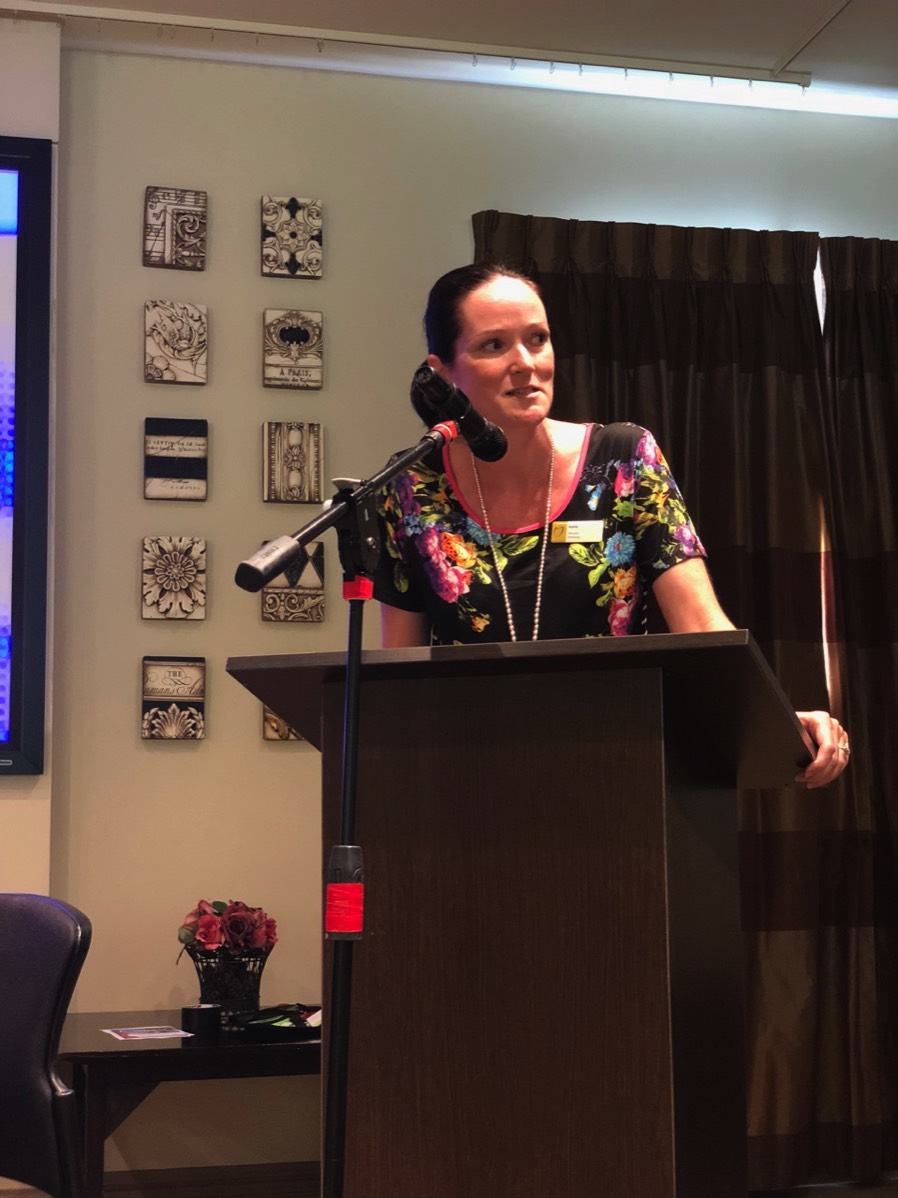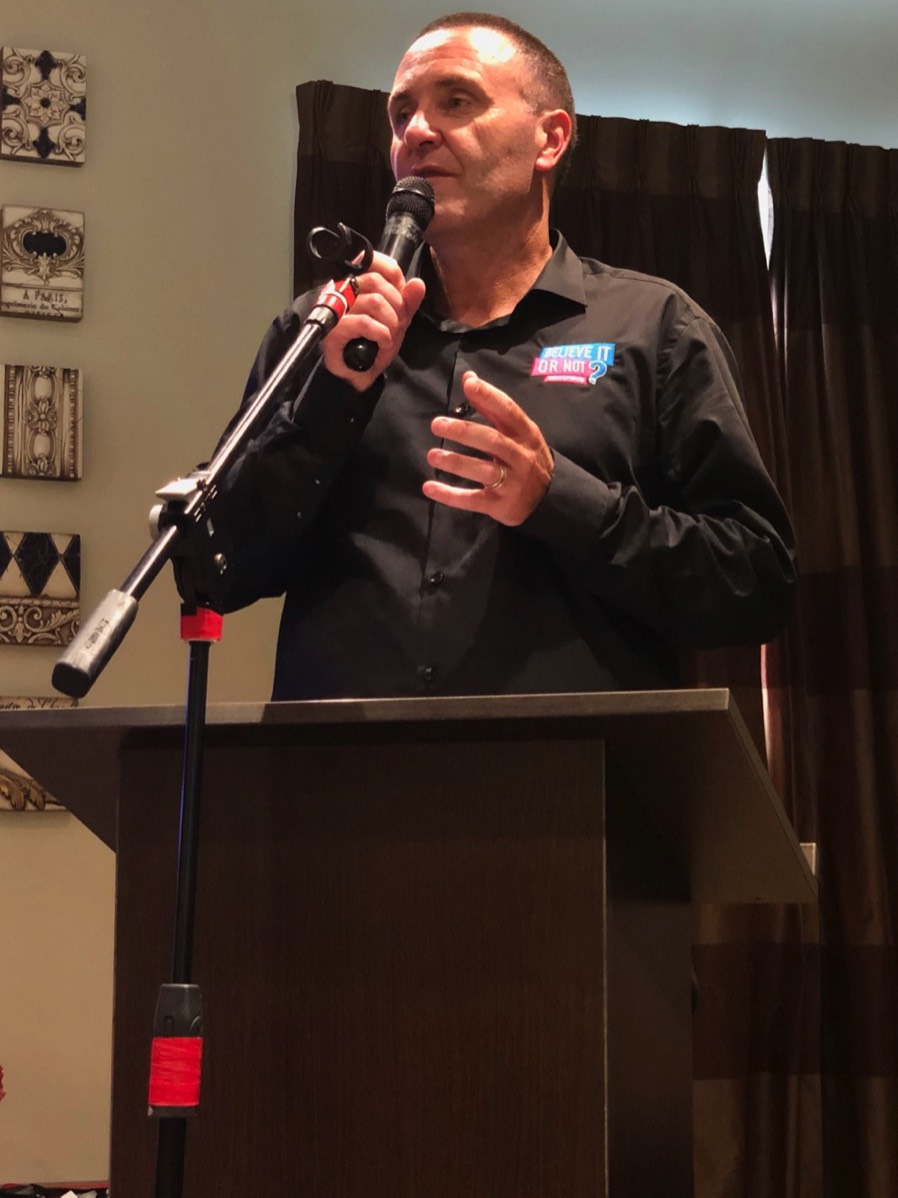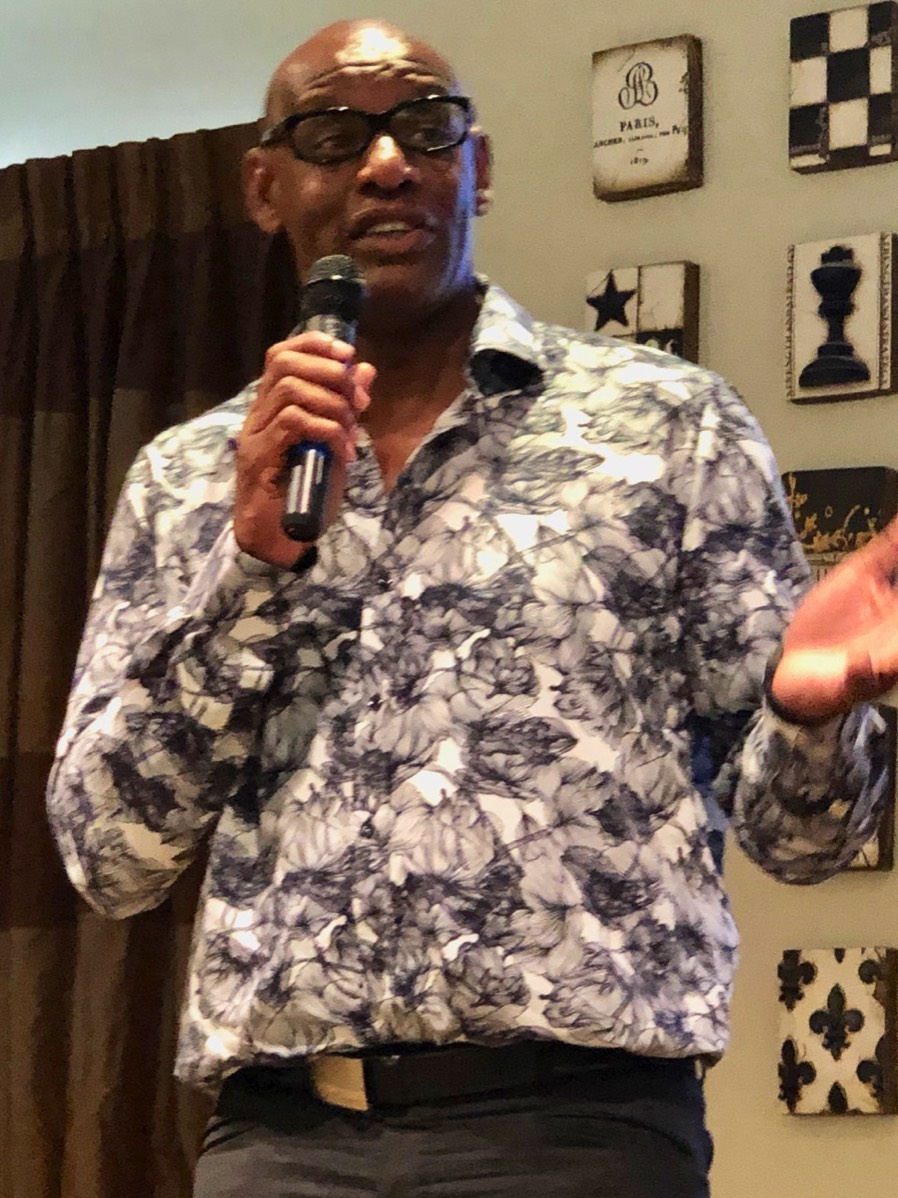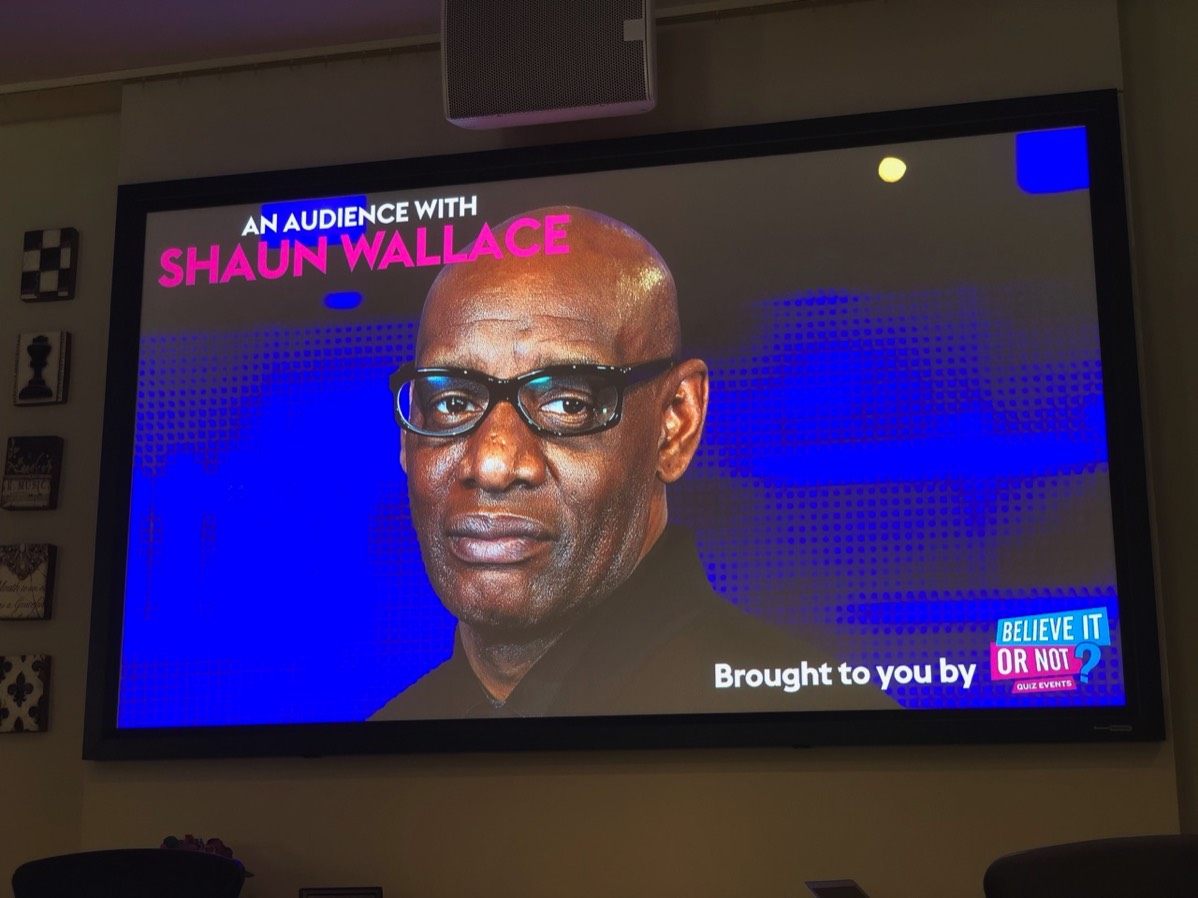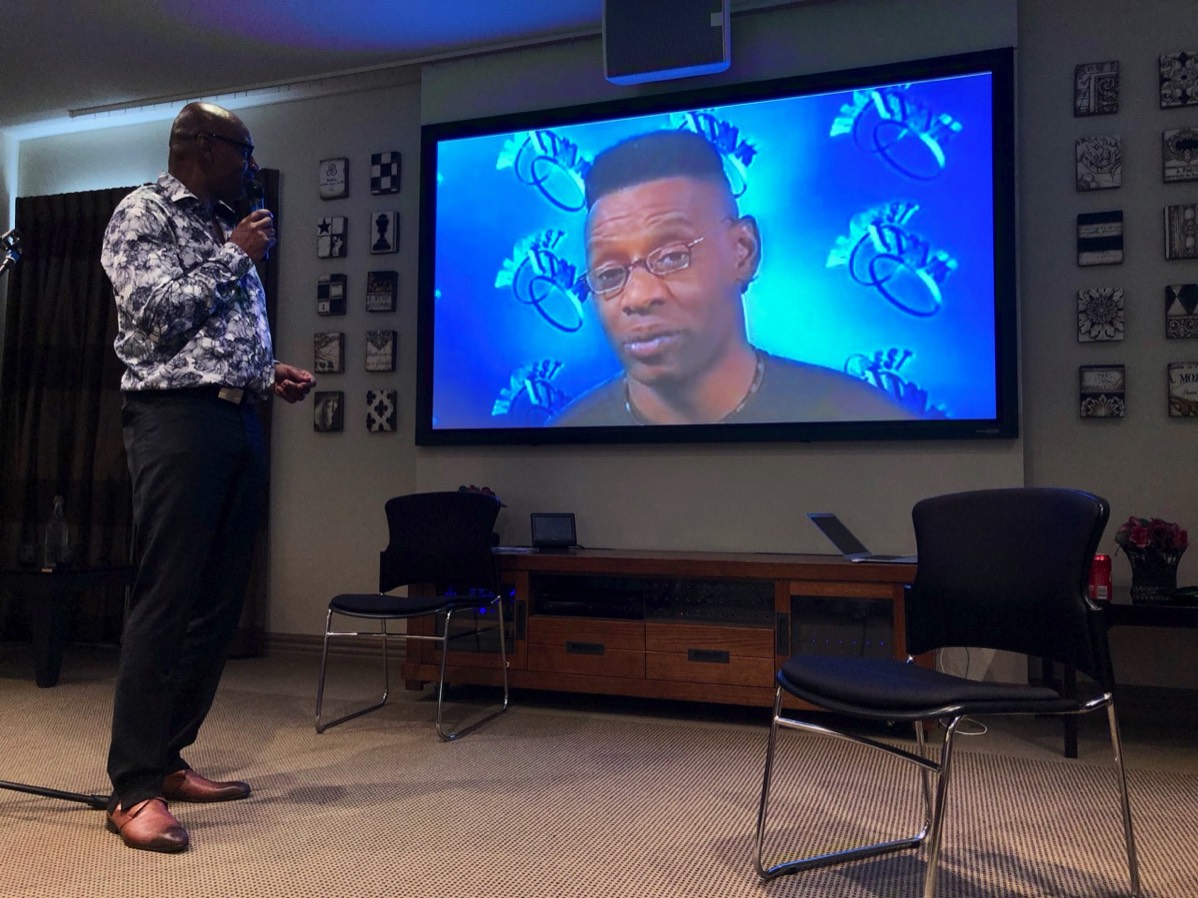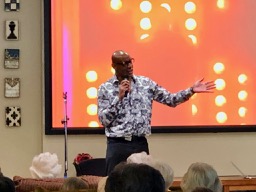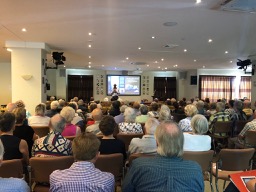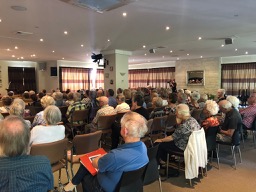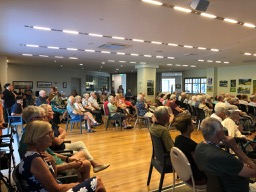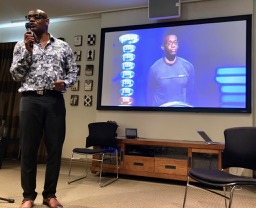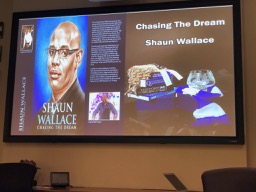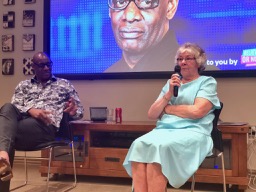 Art Group Exhibition


There is so much talent seen in our residents and this was displayed to perfection at the Art Groups's display over Saturday and Sunday in our Seabreeze Lounge. Beautiful work displayed from our artists Colin Blomfield, Tina Irwin, Robin Mansfield, Steve Irwin and Margaret Kemp. Thanks to all involved who put on this excellent exhibition.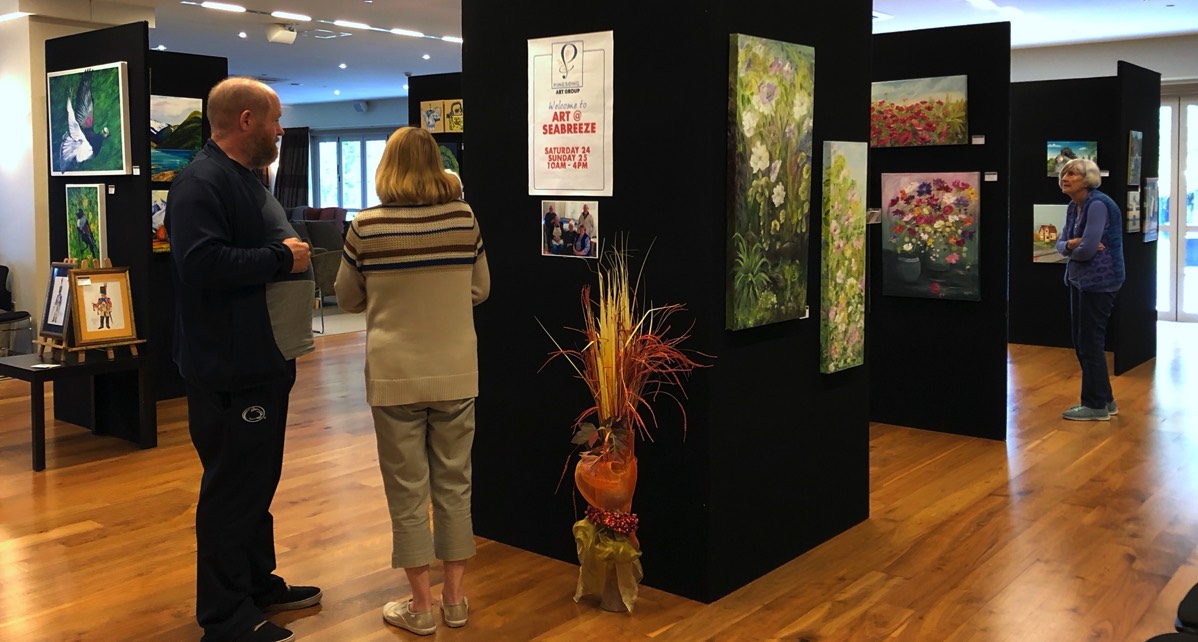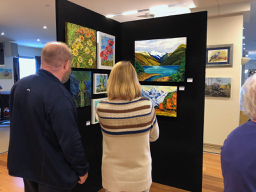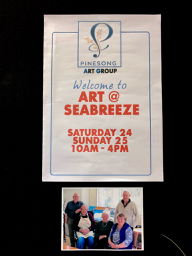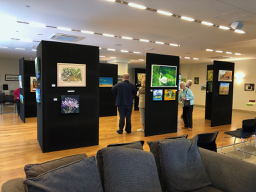 Daffodil Ramble

A lovely walk through our bush and garden areas to get a fresh glimpse of the great work our resident members of the Garden Circle do. Special thanks to Aileen, Pam and the Garden Circle Team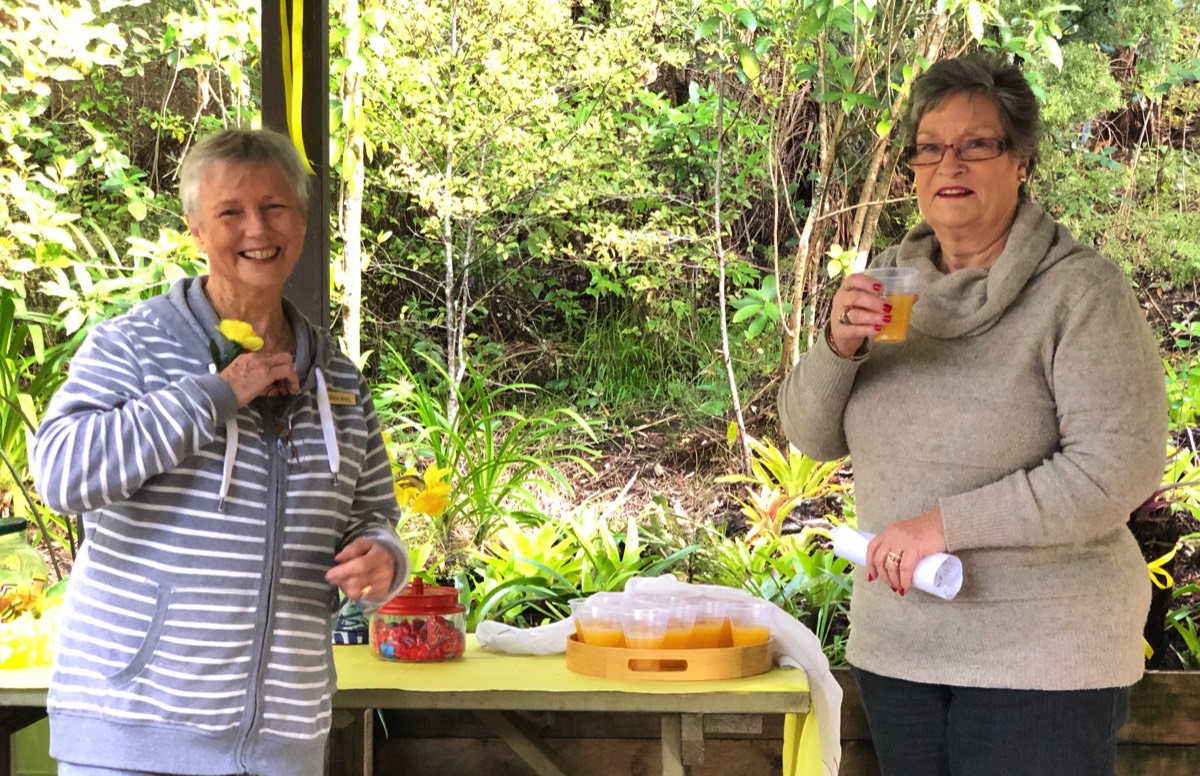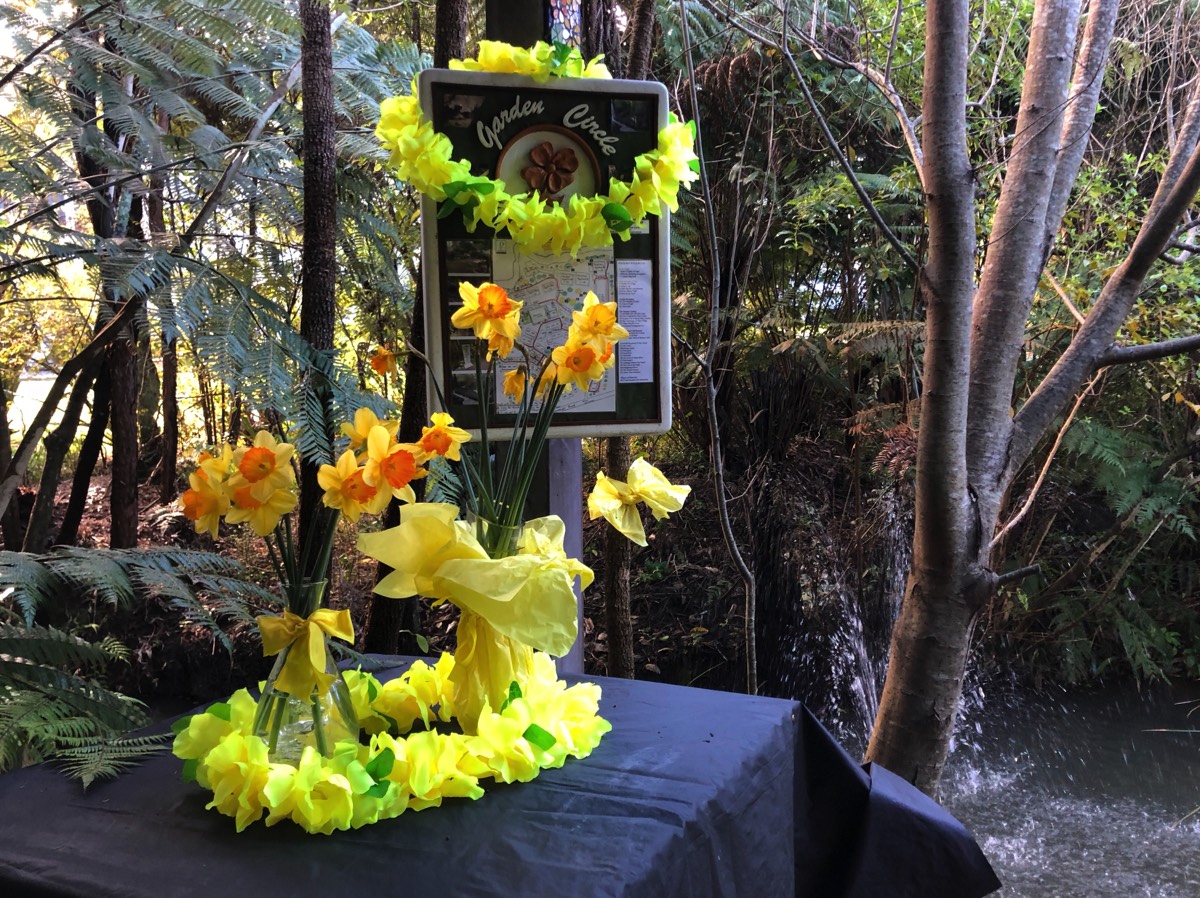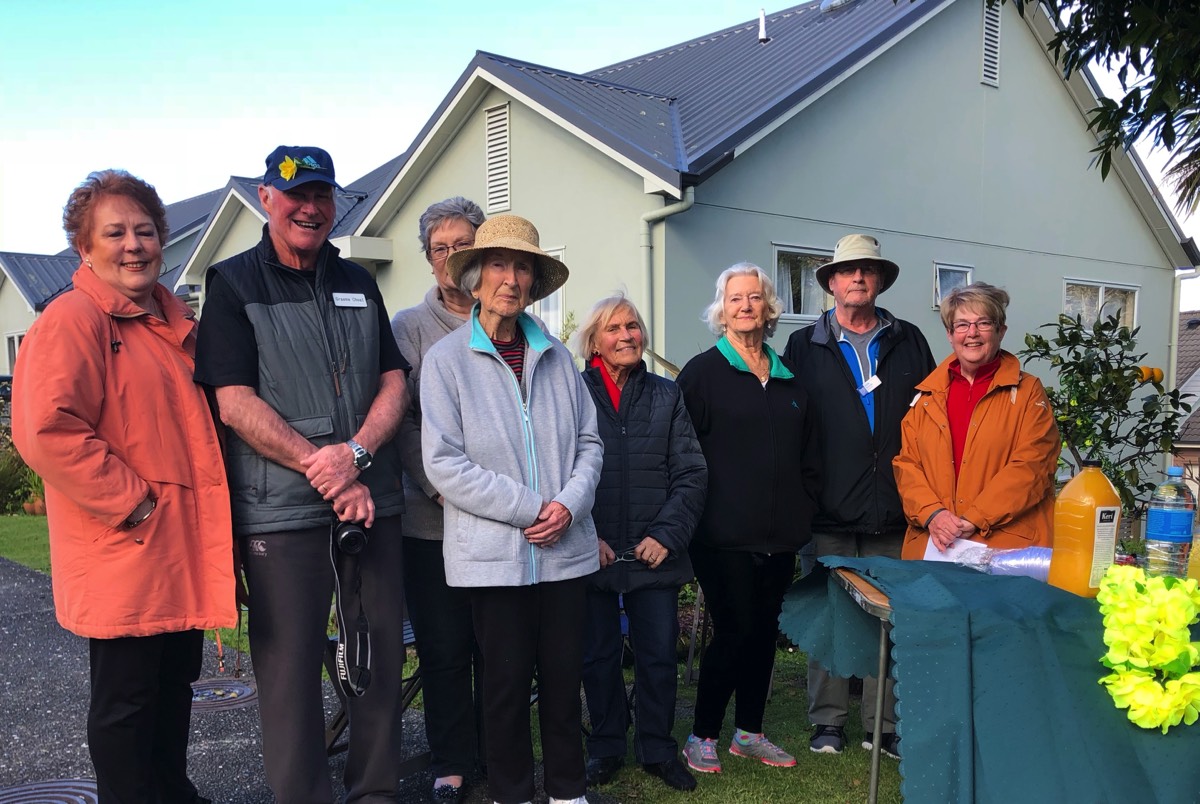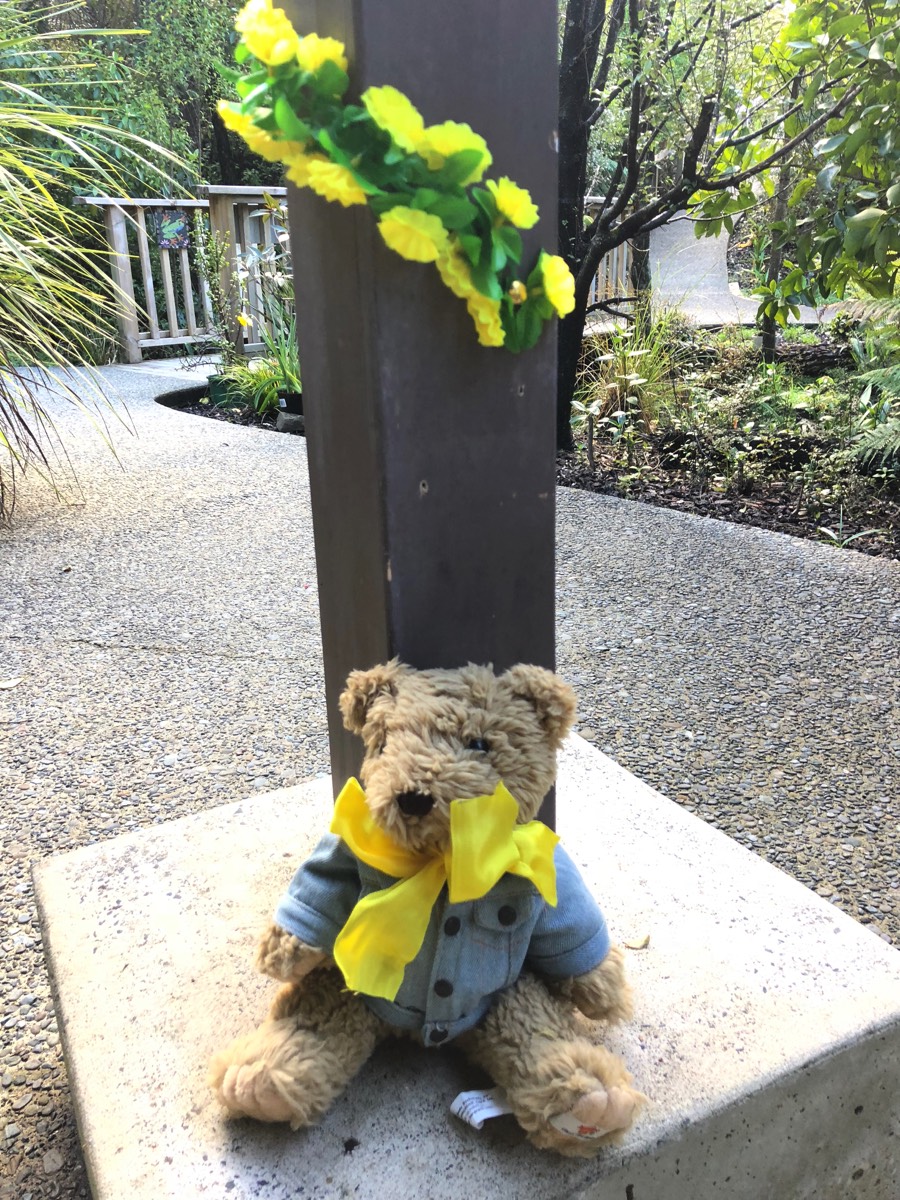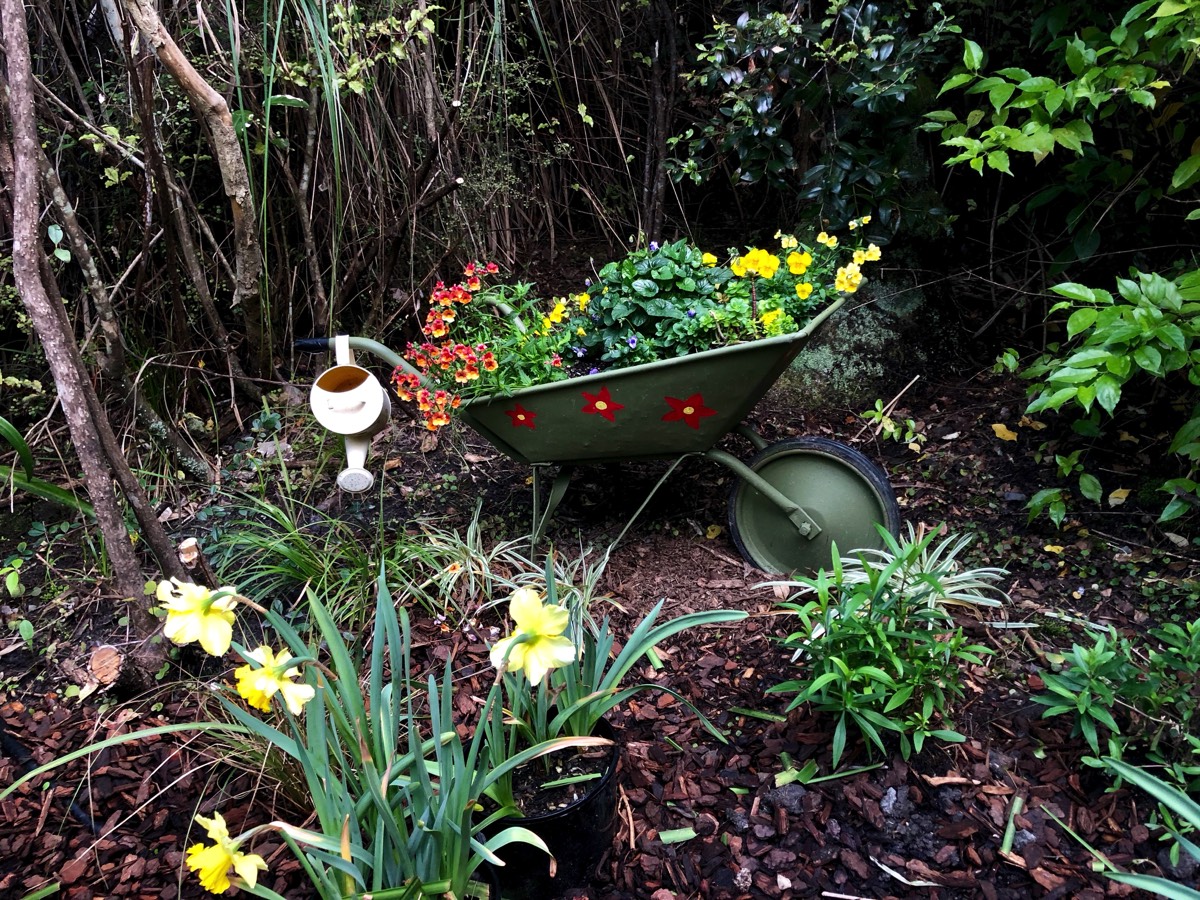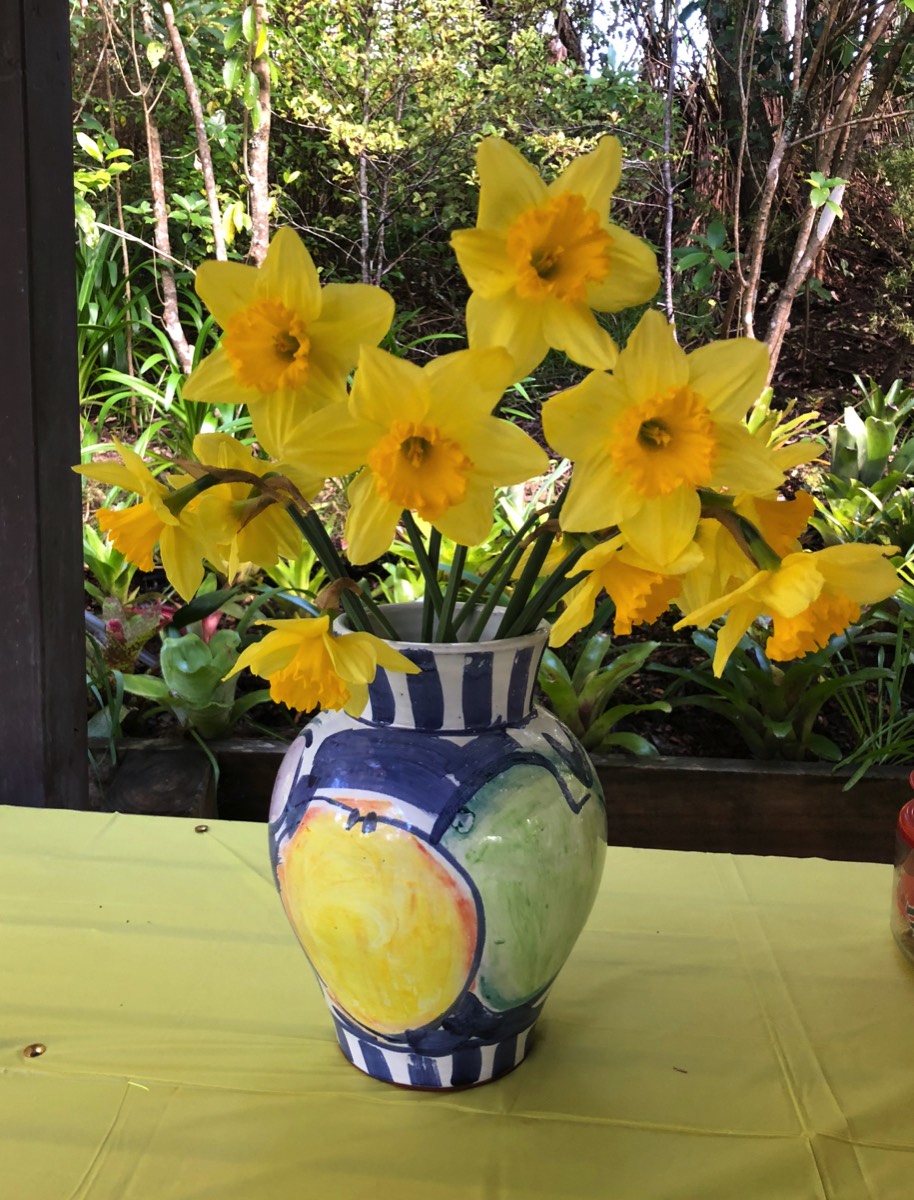 Table Tennis Singles Competition Winners


Congratulations to Jeff Prior, winner, and Pat Crow, runner-up, in our 2019 Singles Competition. You were certainly worthy players to take your place in this final. The competition, as always, produced many close games and gave us all something to strive for. Our group continues to have really great sessions in the Kauri Room on Thursdays and Saturdays. If you wish to join us you will be most welcome. Pam Choat and Ken Jarvis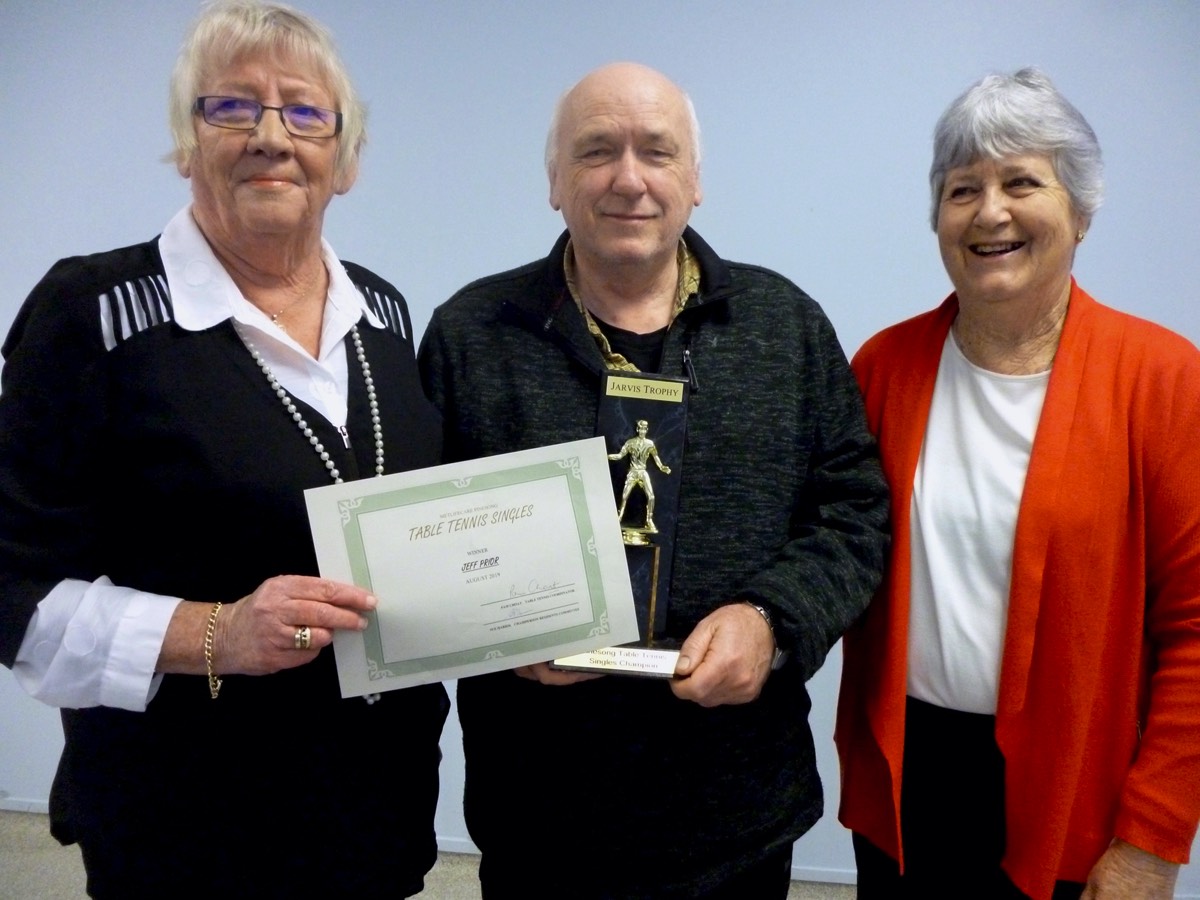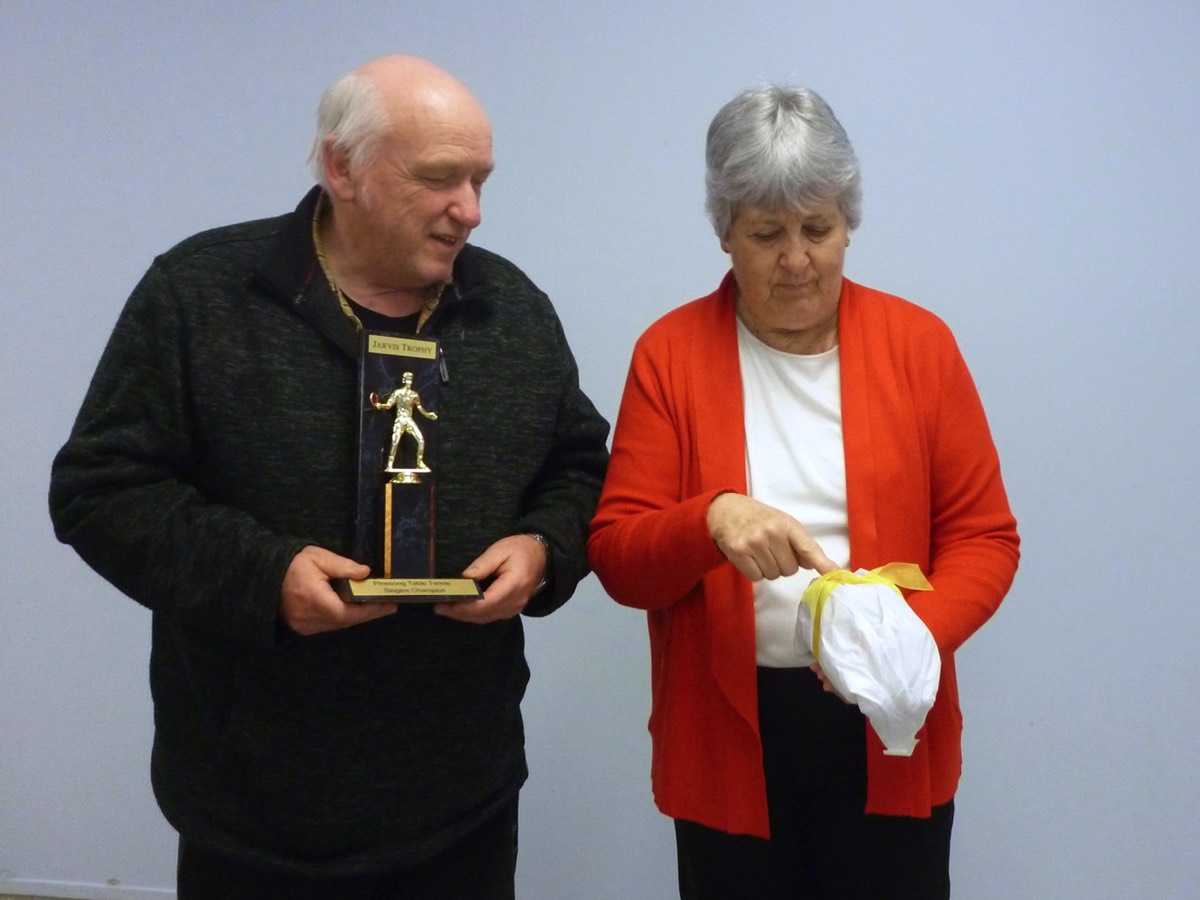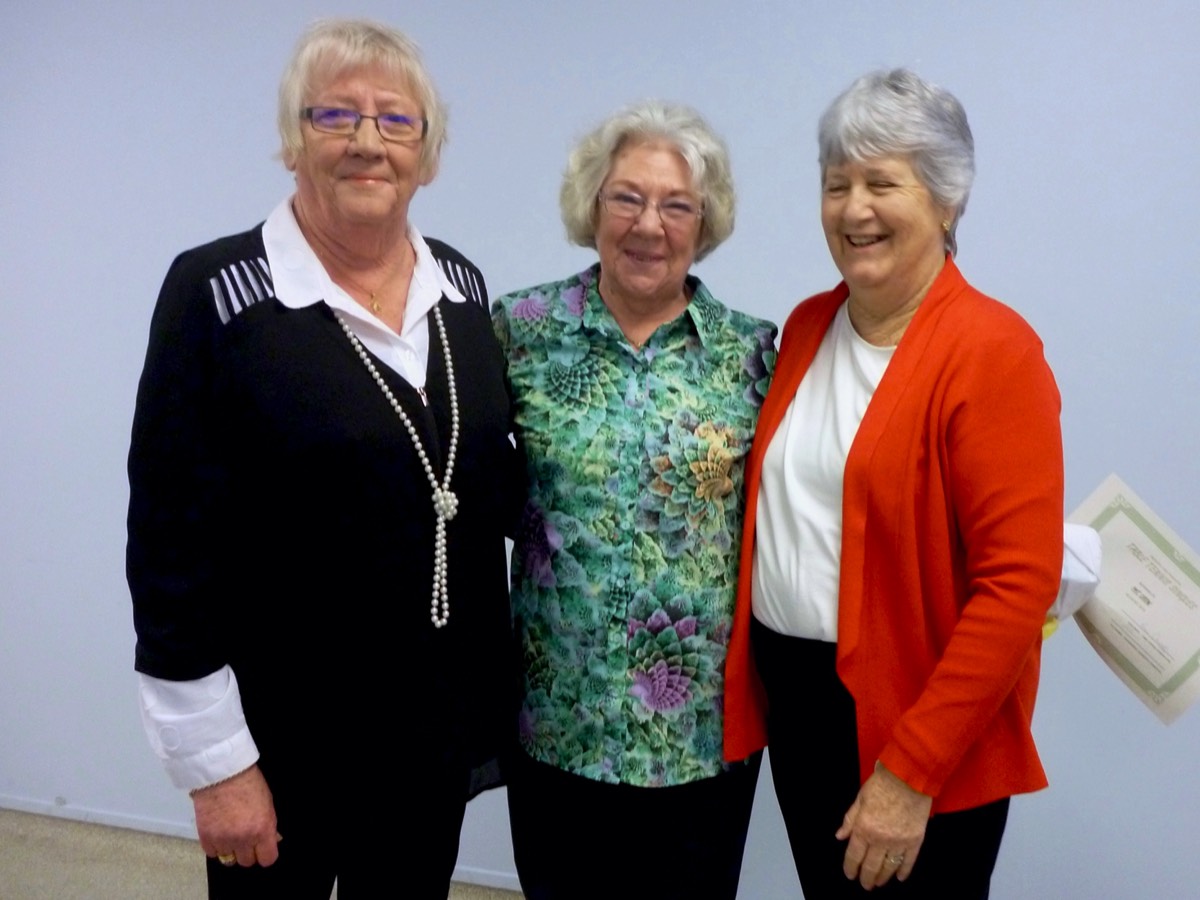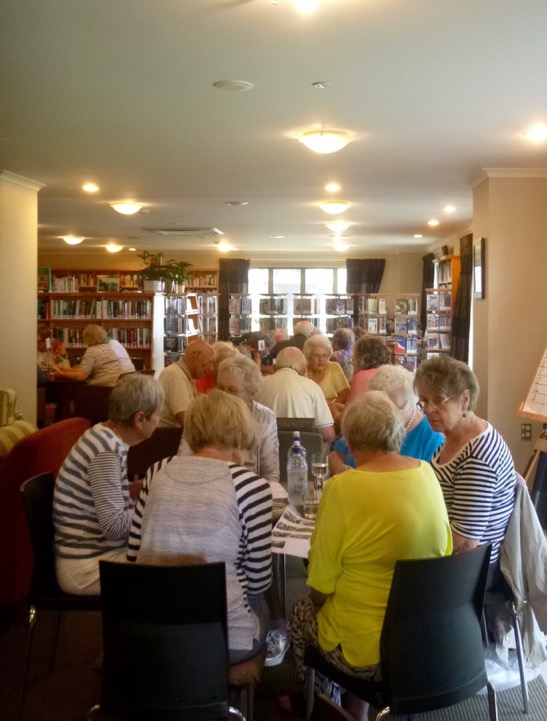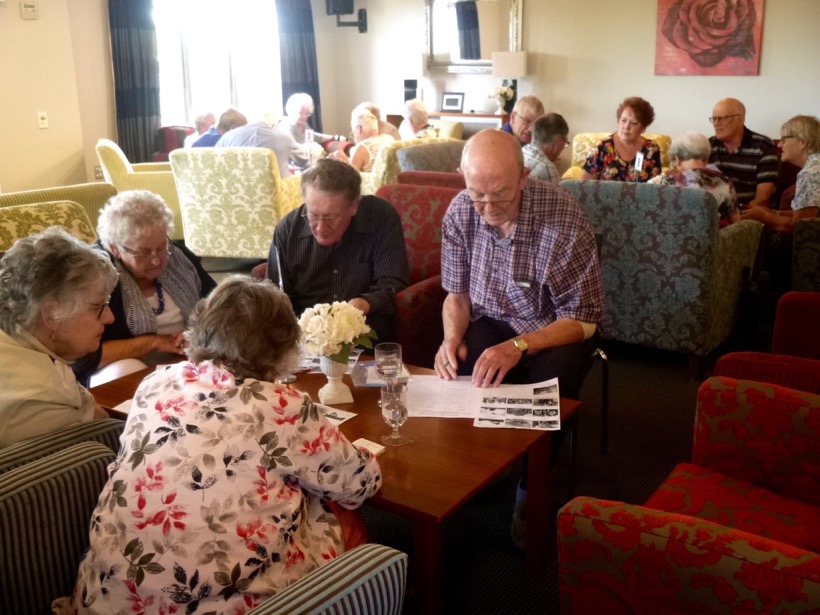 Table Tennis Doubles Tournament

Winners: June Hooper & Pat Crowe
Runners Up: Patricia Carr and Bob Helleur (Bob not able to be there for the photo)
along with Mary Cole Convenor and Ken Webster Residents Committee Chairperson
Shirley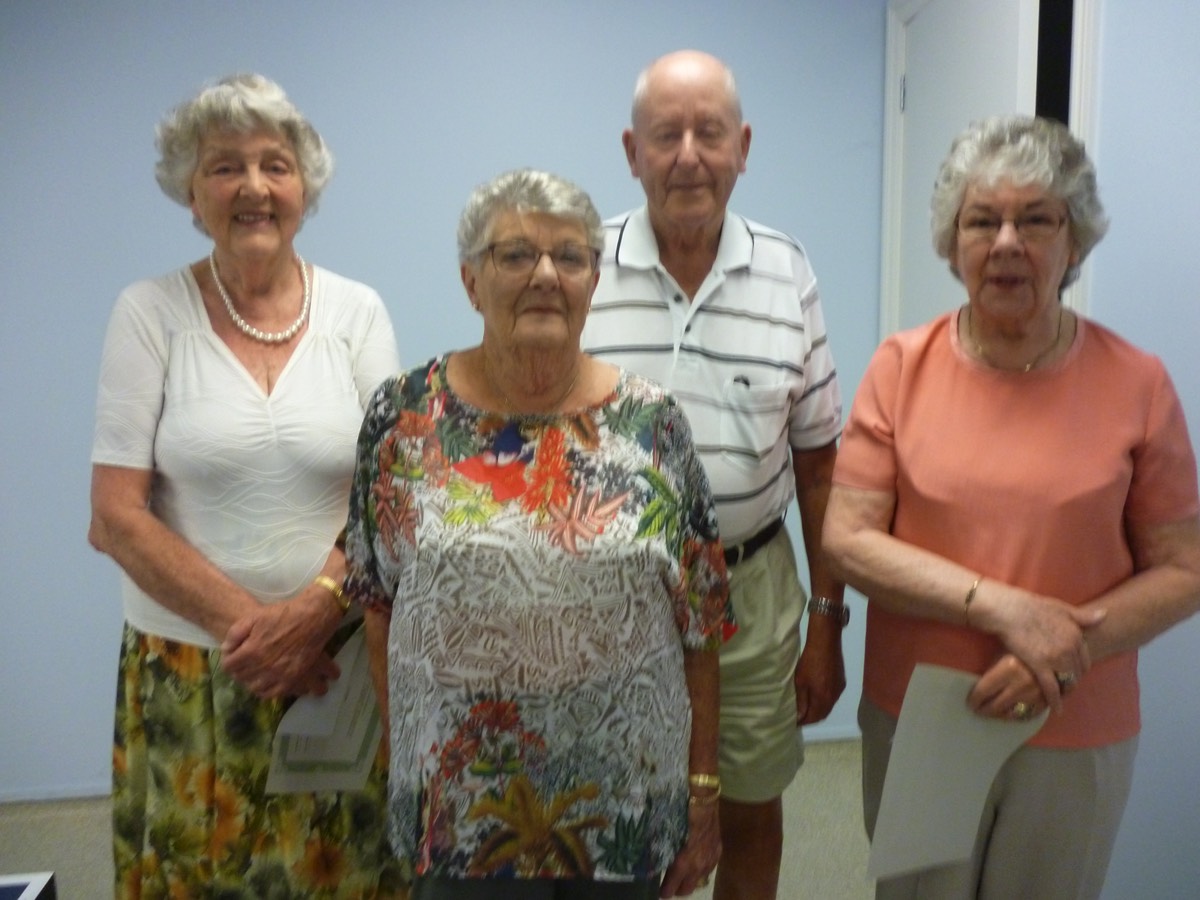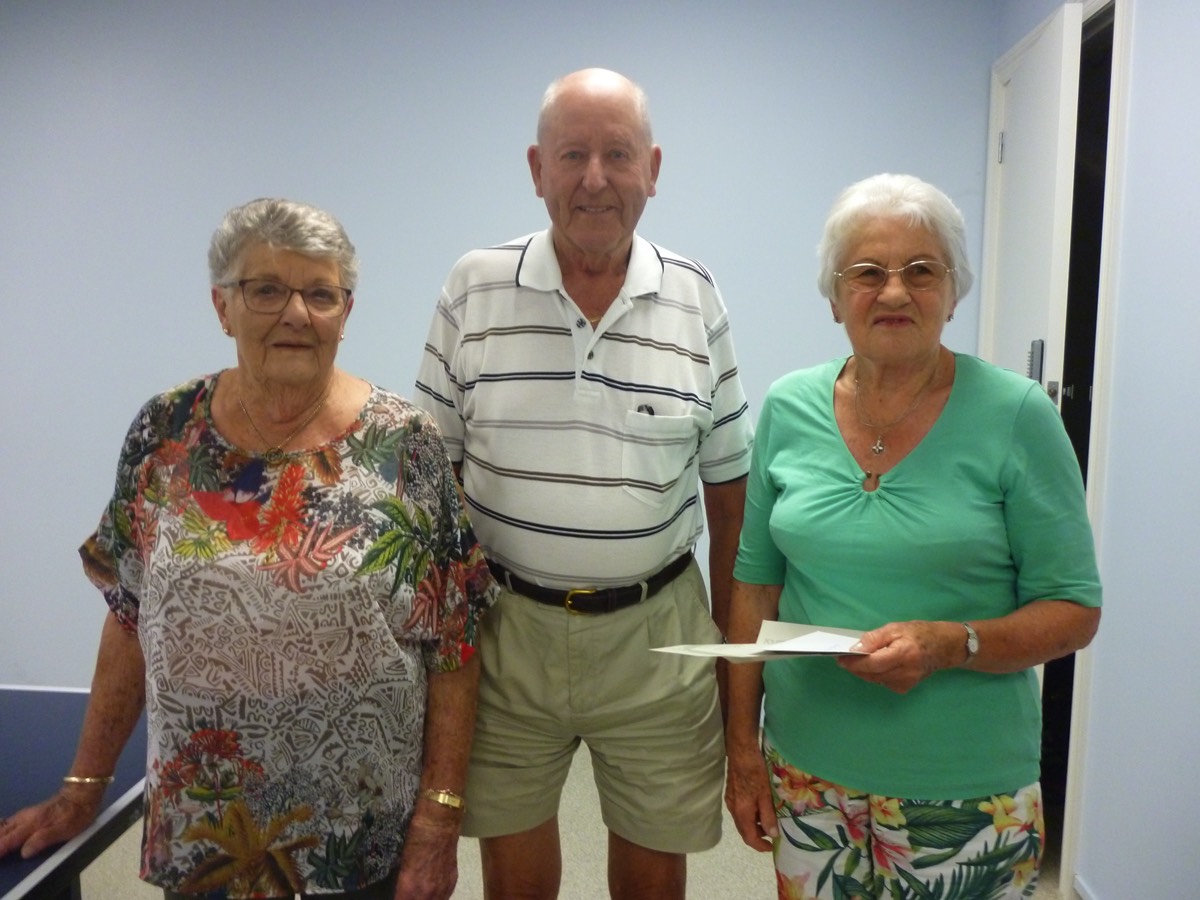 Fog settles on the bowling green

100 flights are cancelled but the bowlers carry on at Pinesong.

Geoff says there's only one, as far as he can see.
Arch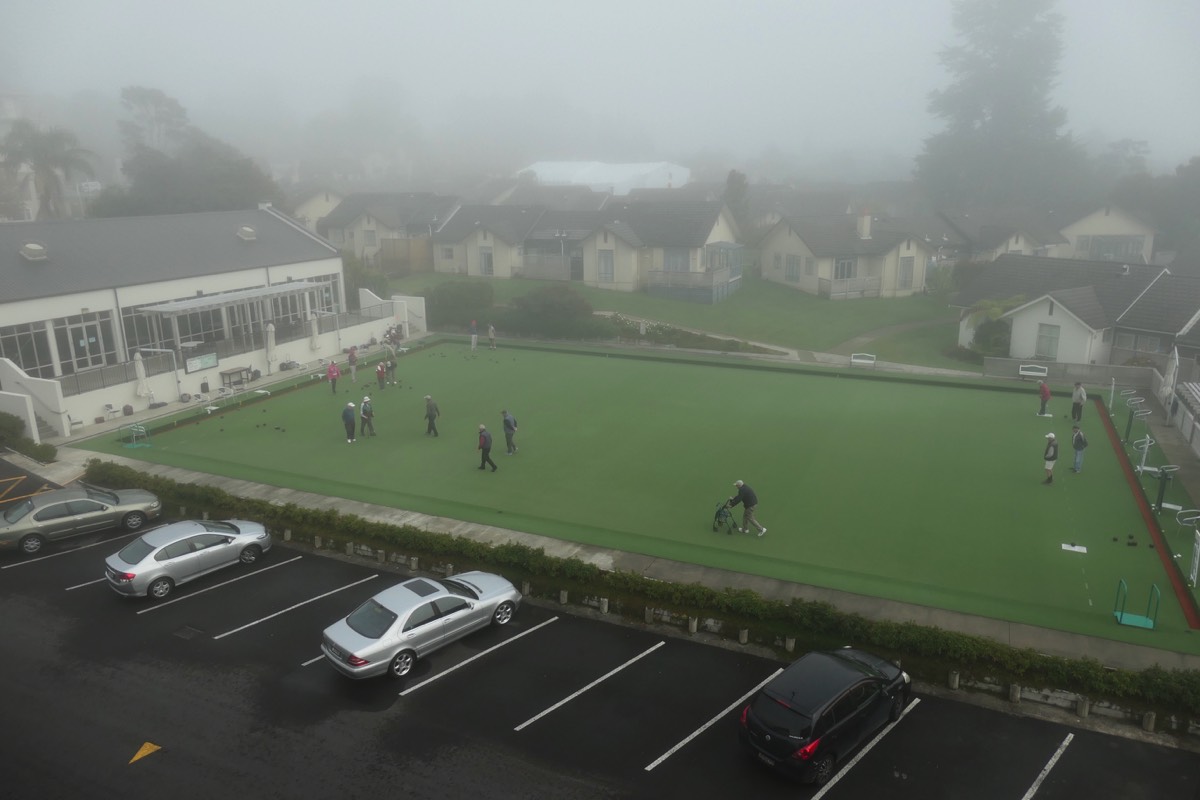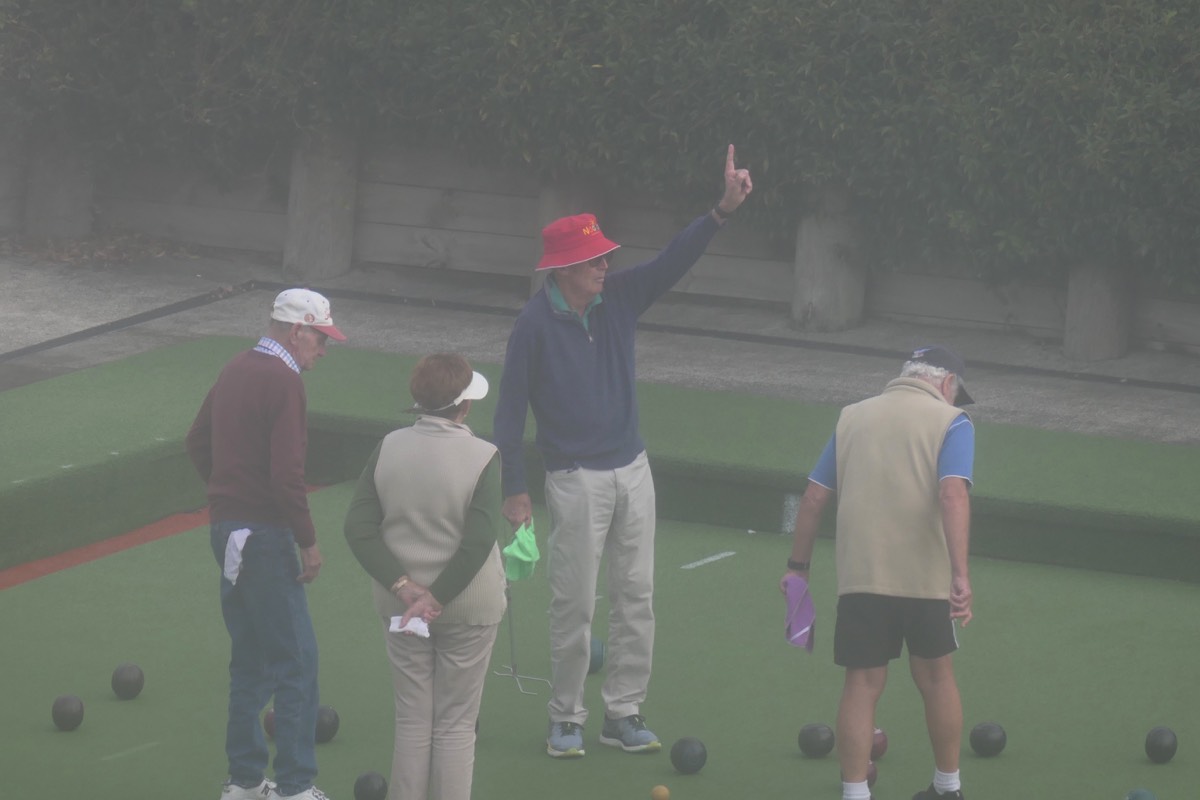 Saturday Walkers

The Saturday walking group went to Conifer Grove to walk the quiet coastline path and recently finished wetland park.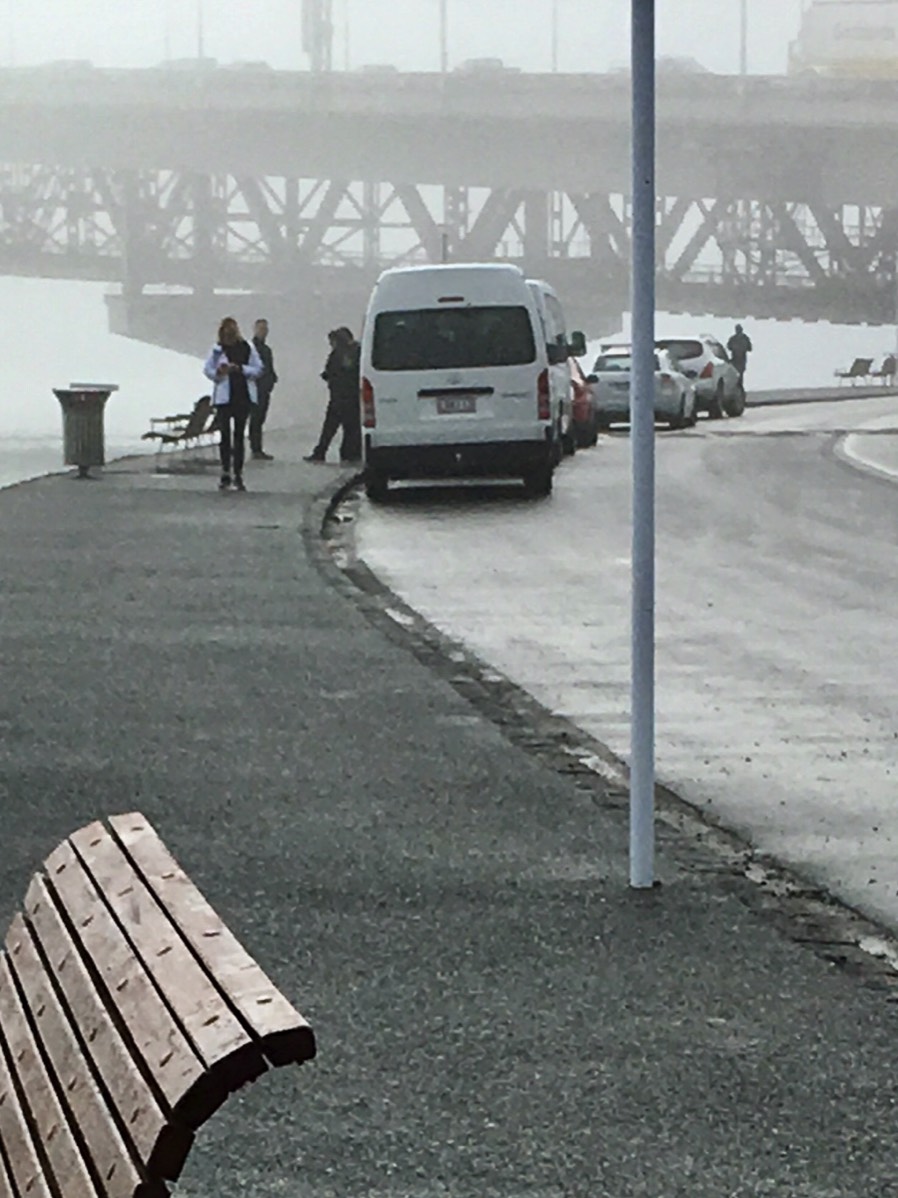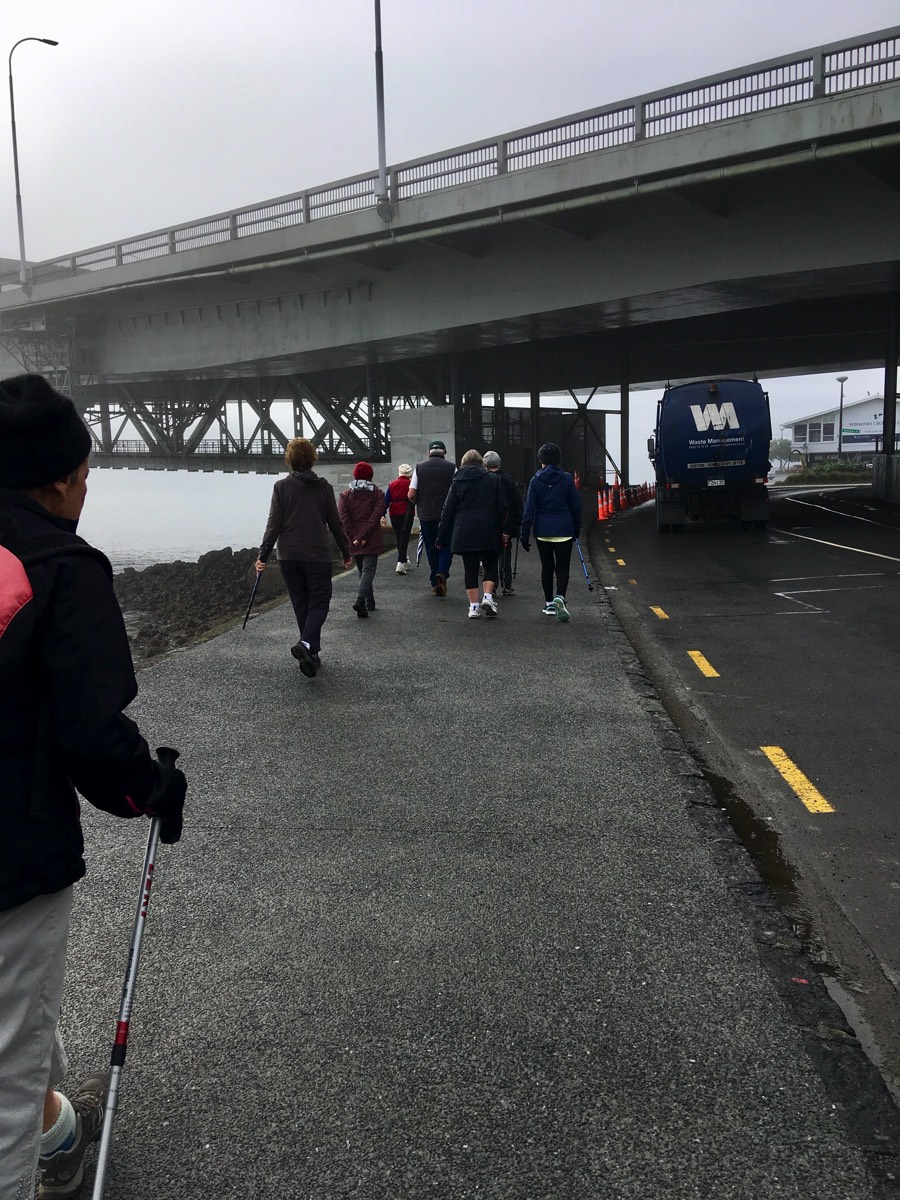 Thursday Walkers

The Thursday walkers on a foggy morning. Under the Harbour Bridge, along the boardwalk, over the motorway footbridge and back to Point Erin.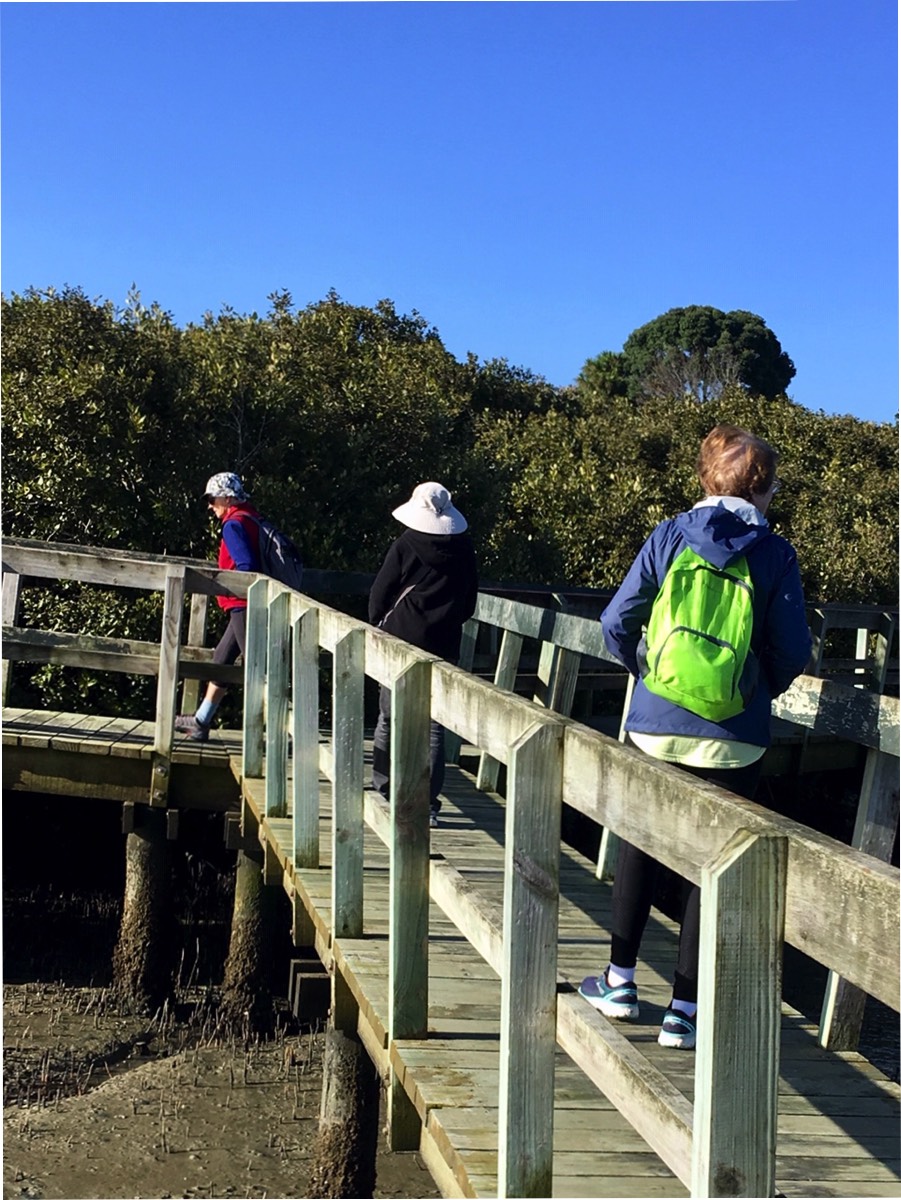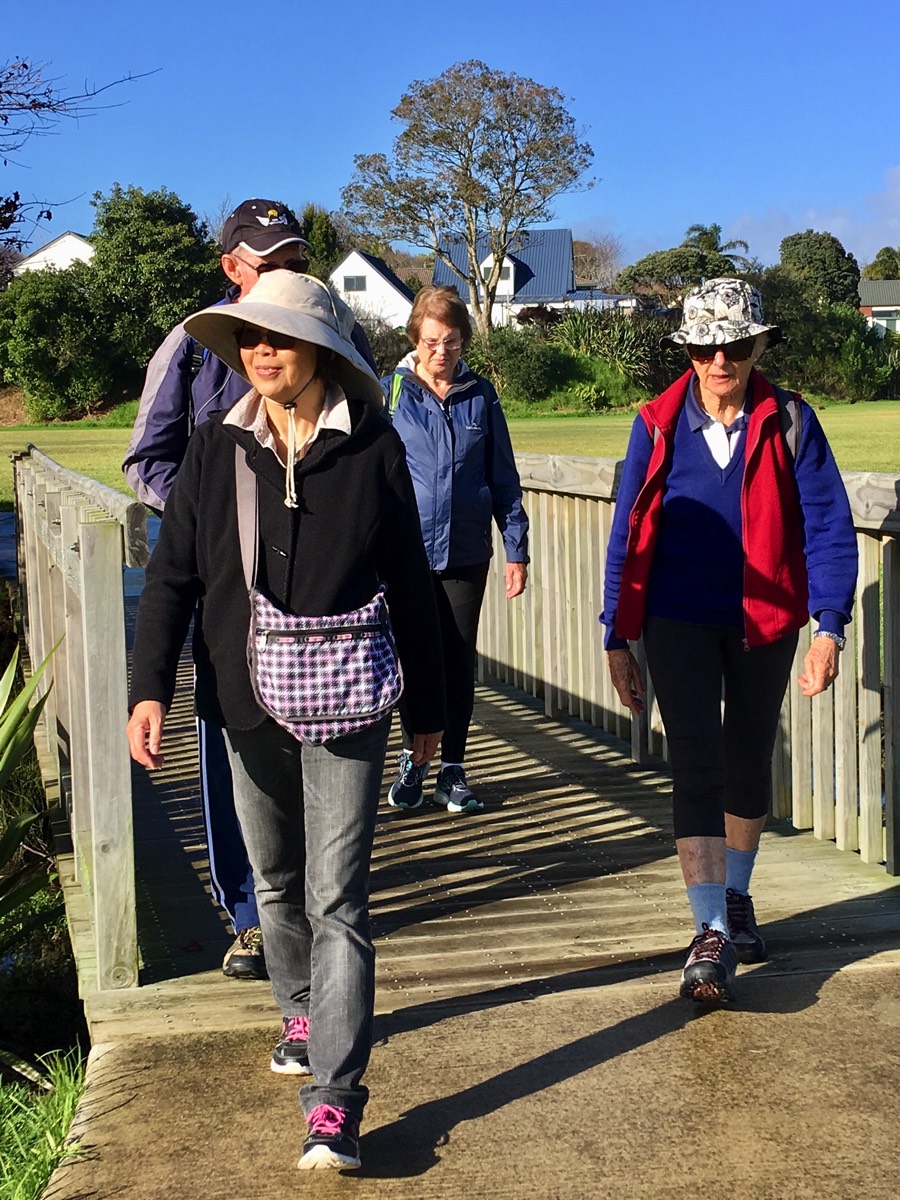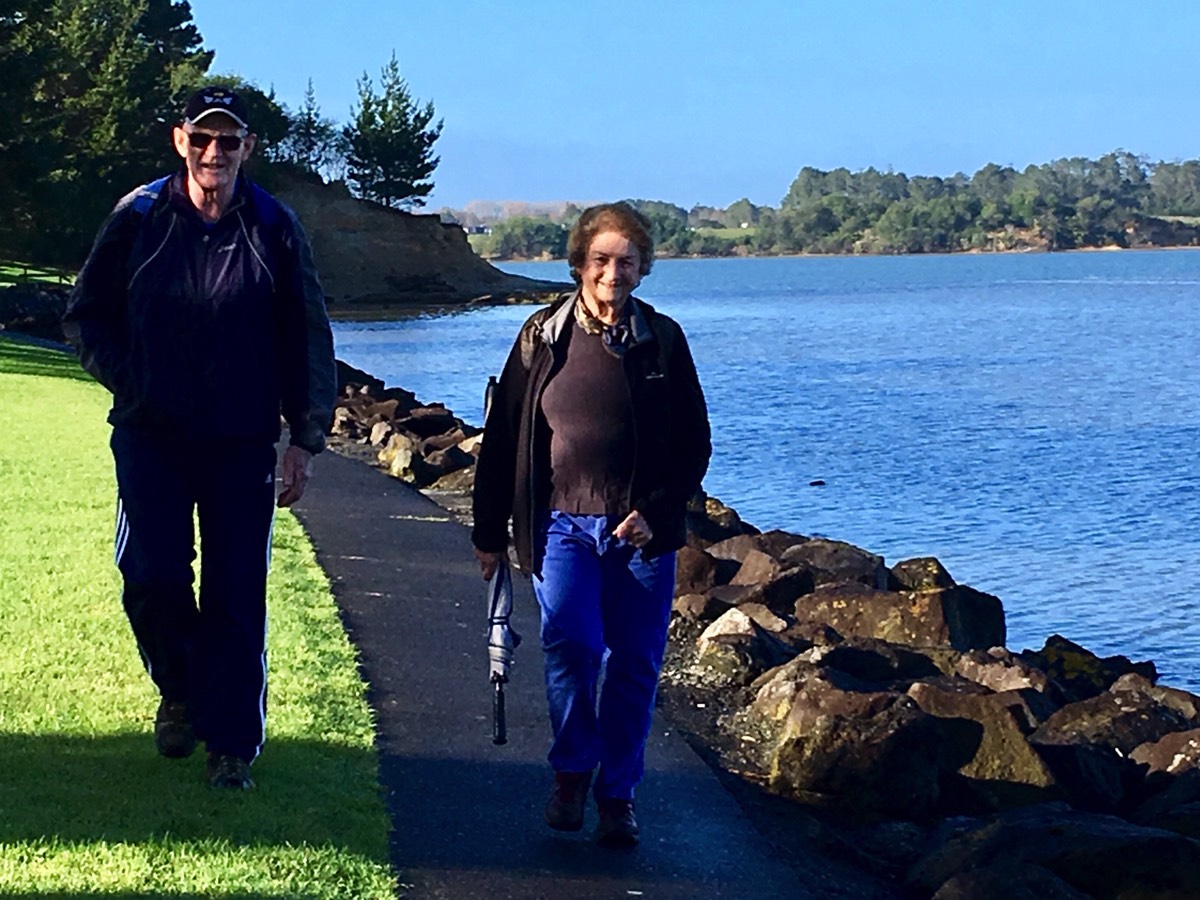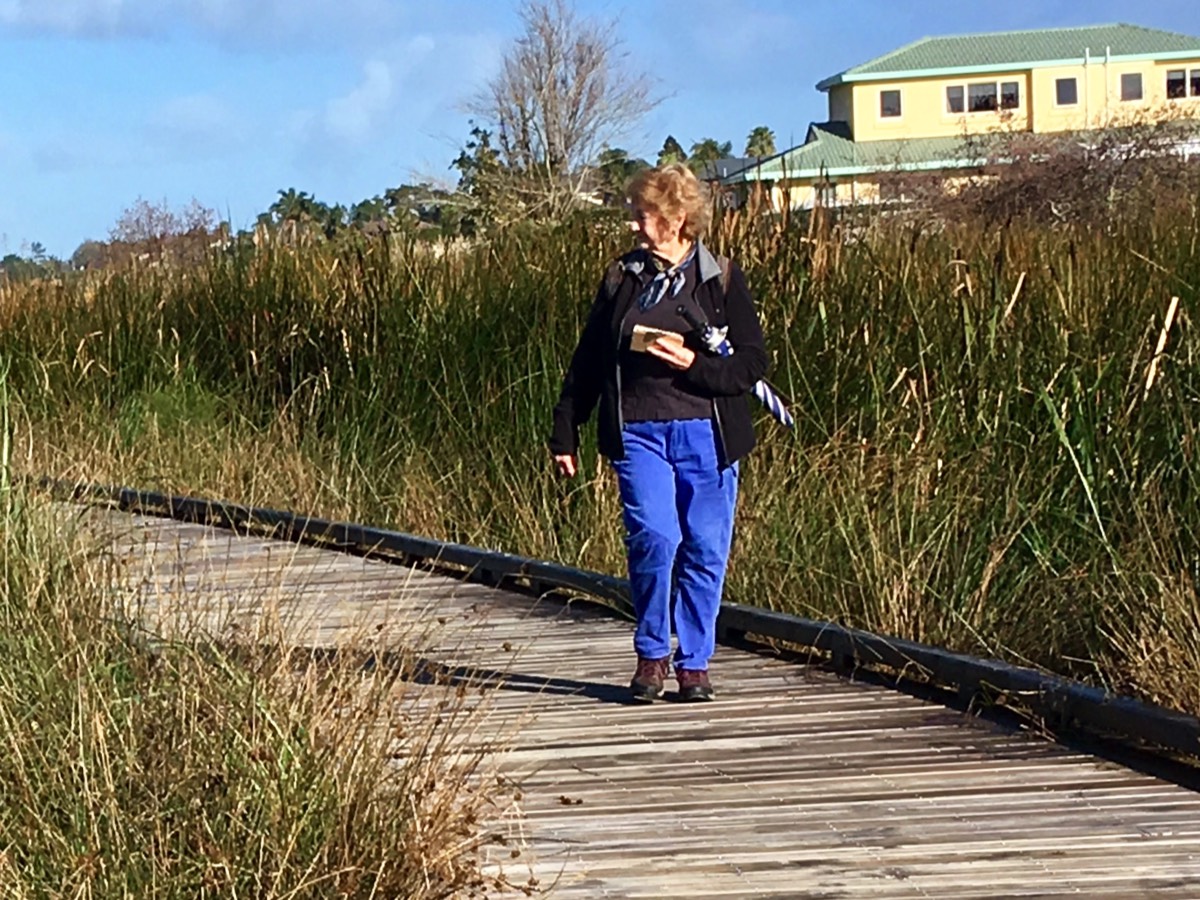 Croquet Singles Finals

Here are some photos of the croquet singles finals.
The largest 'gallery' for croquet for a long time - like the Centre Court at Wimbledon - watched the match last sunny Sunday afternoon. Terry Adolph won with Judy Horder being runner-up.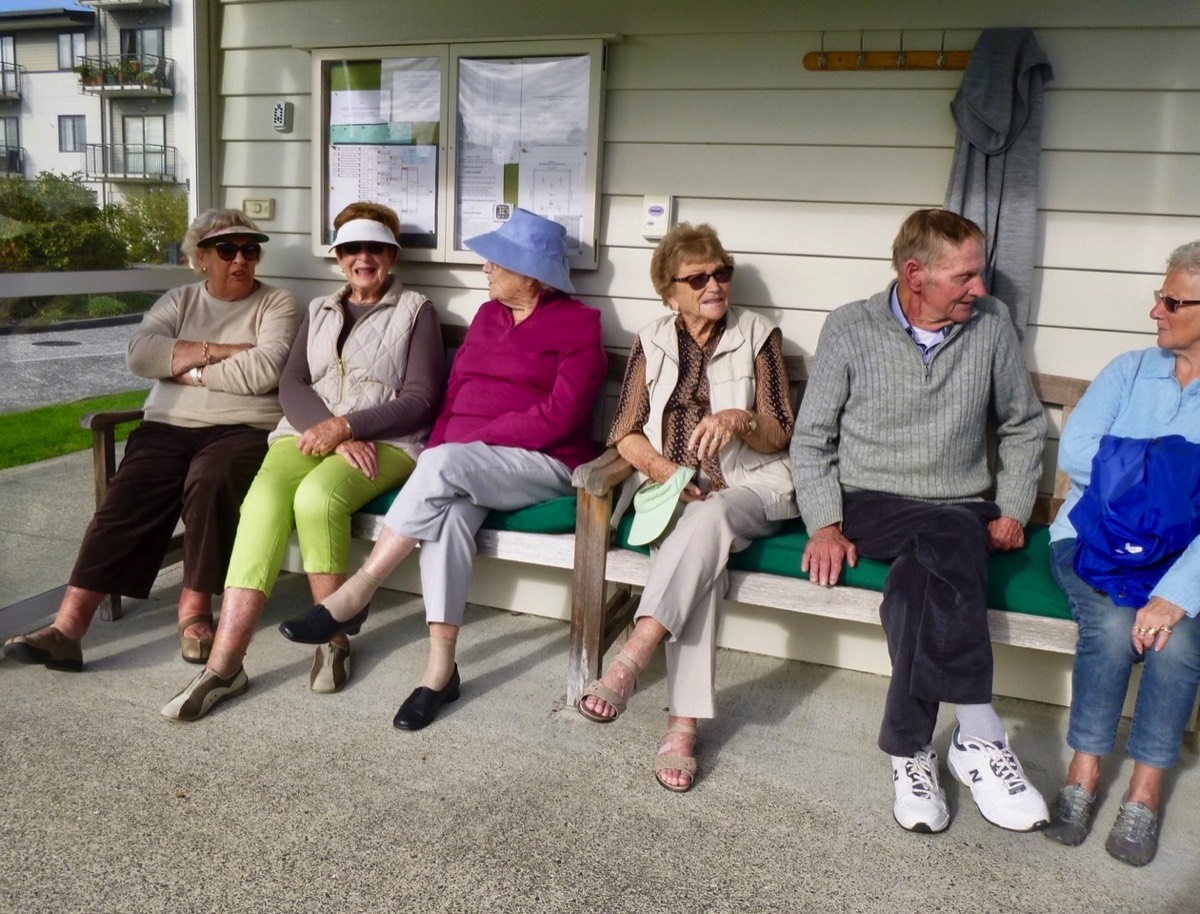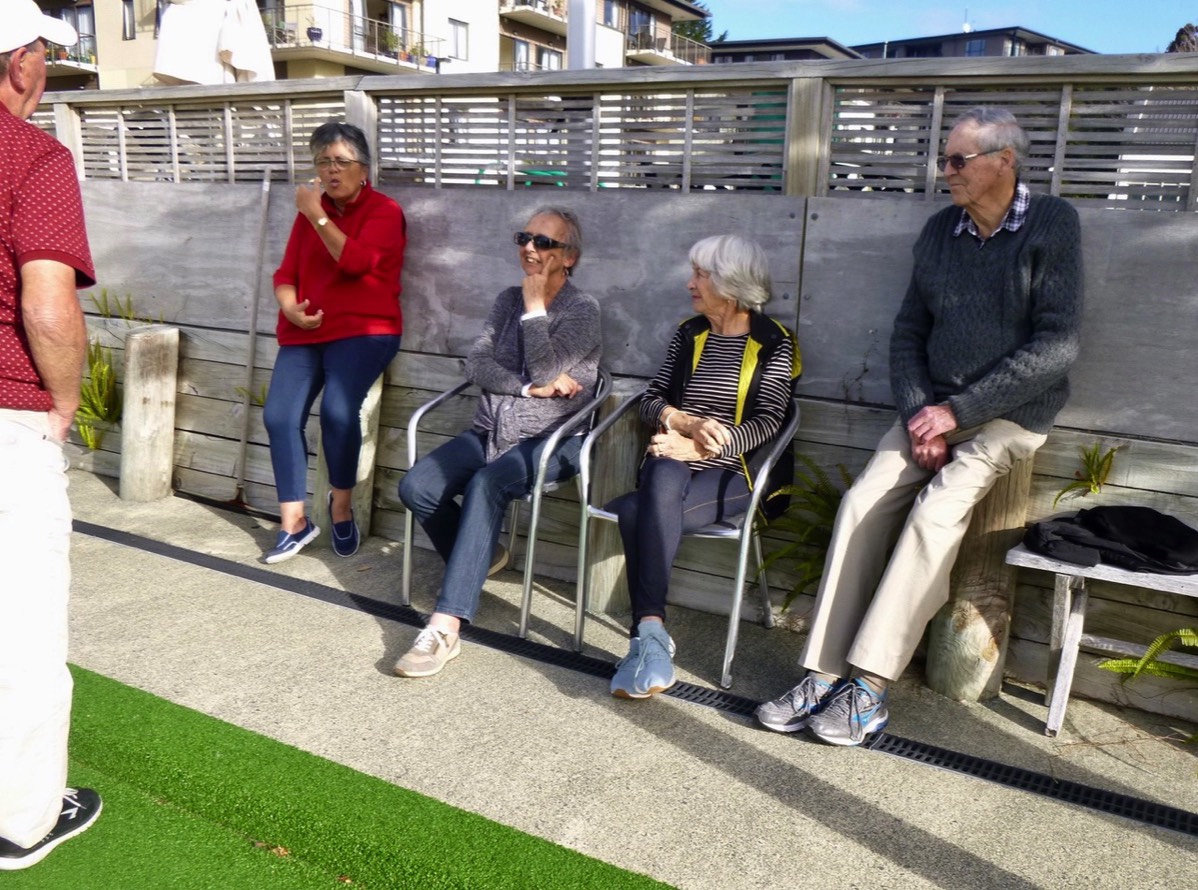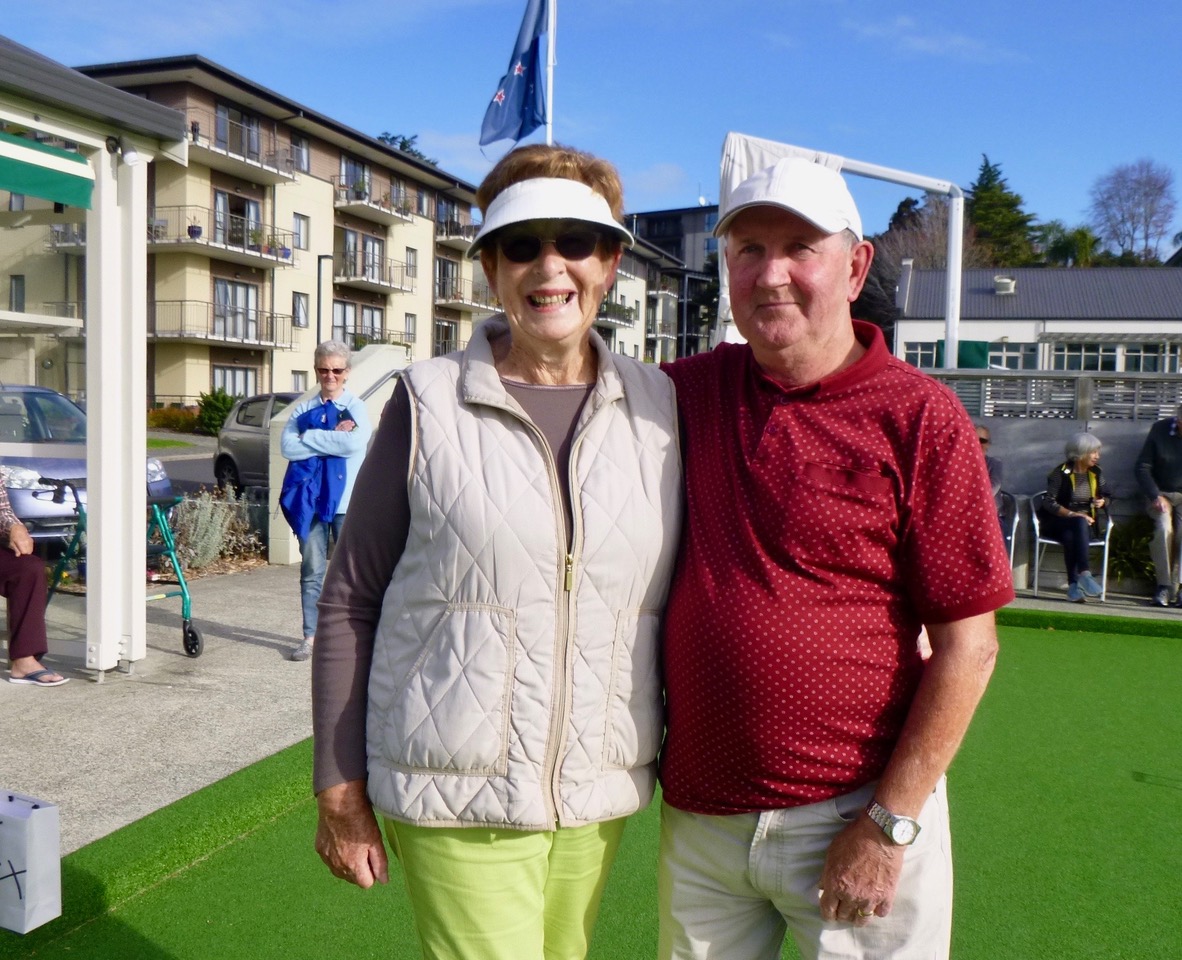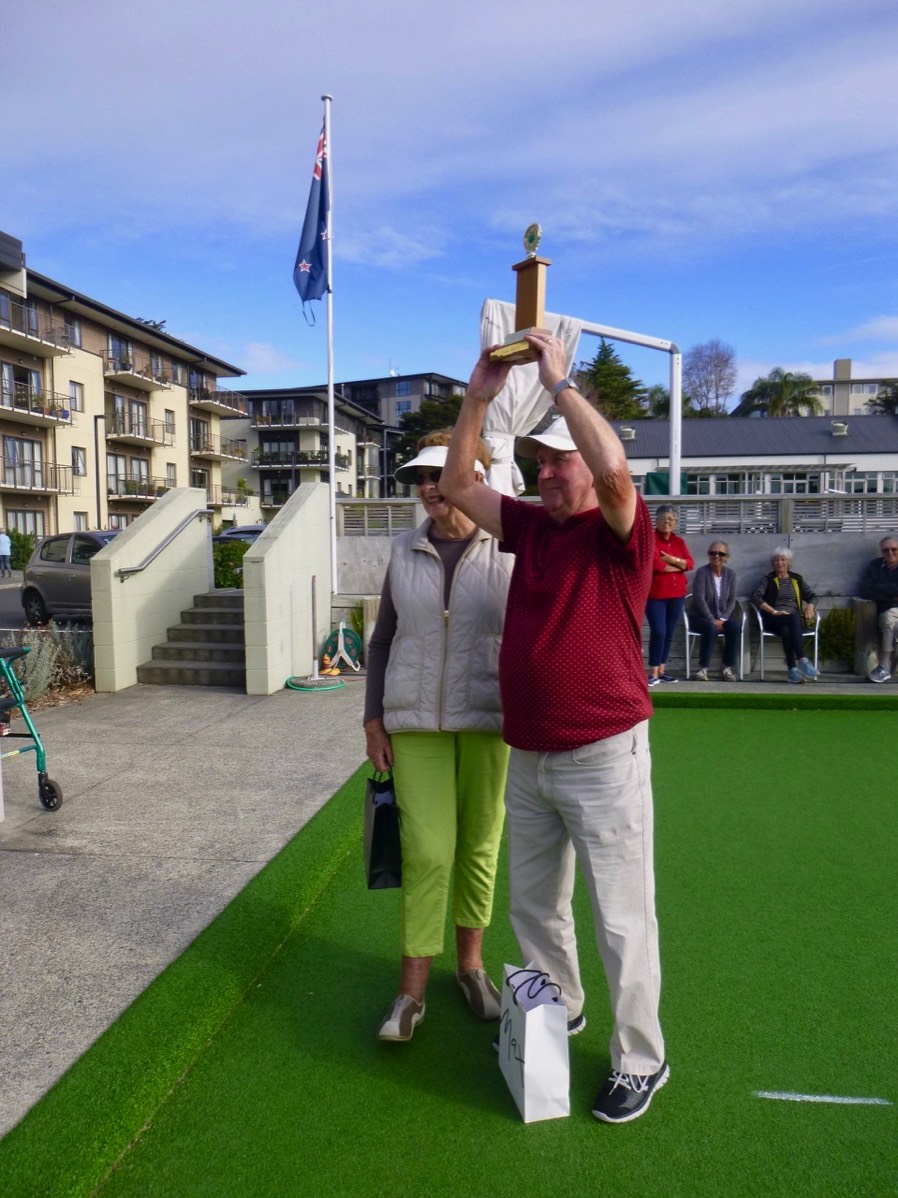 Croquet Triples Finals


The croquet Triples final match was won by Rex Phillips on a second game. The first try at playing it was a washout a few days earlier at hoop 8 where Ken Jarvis was in the lead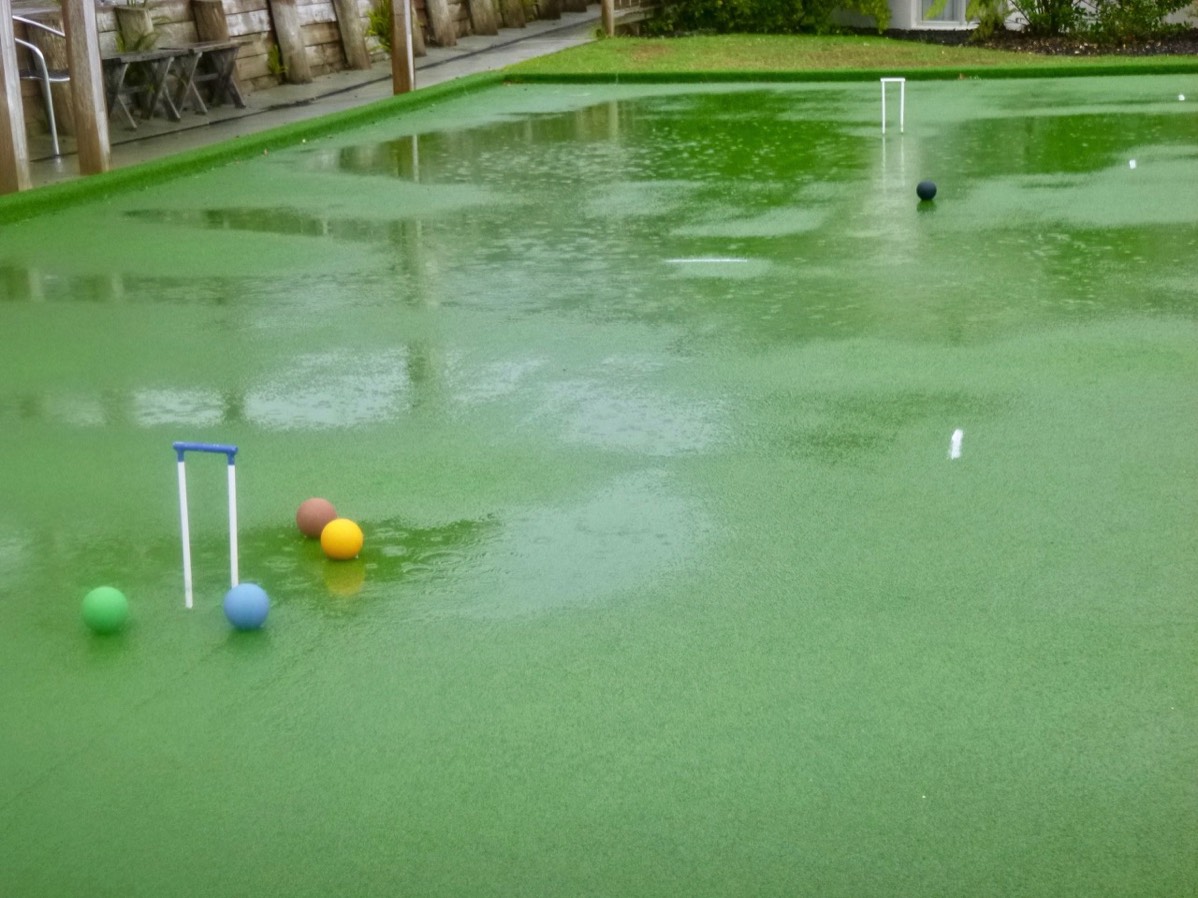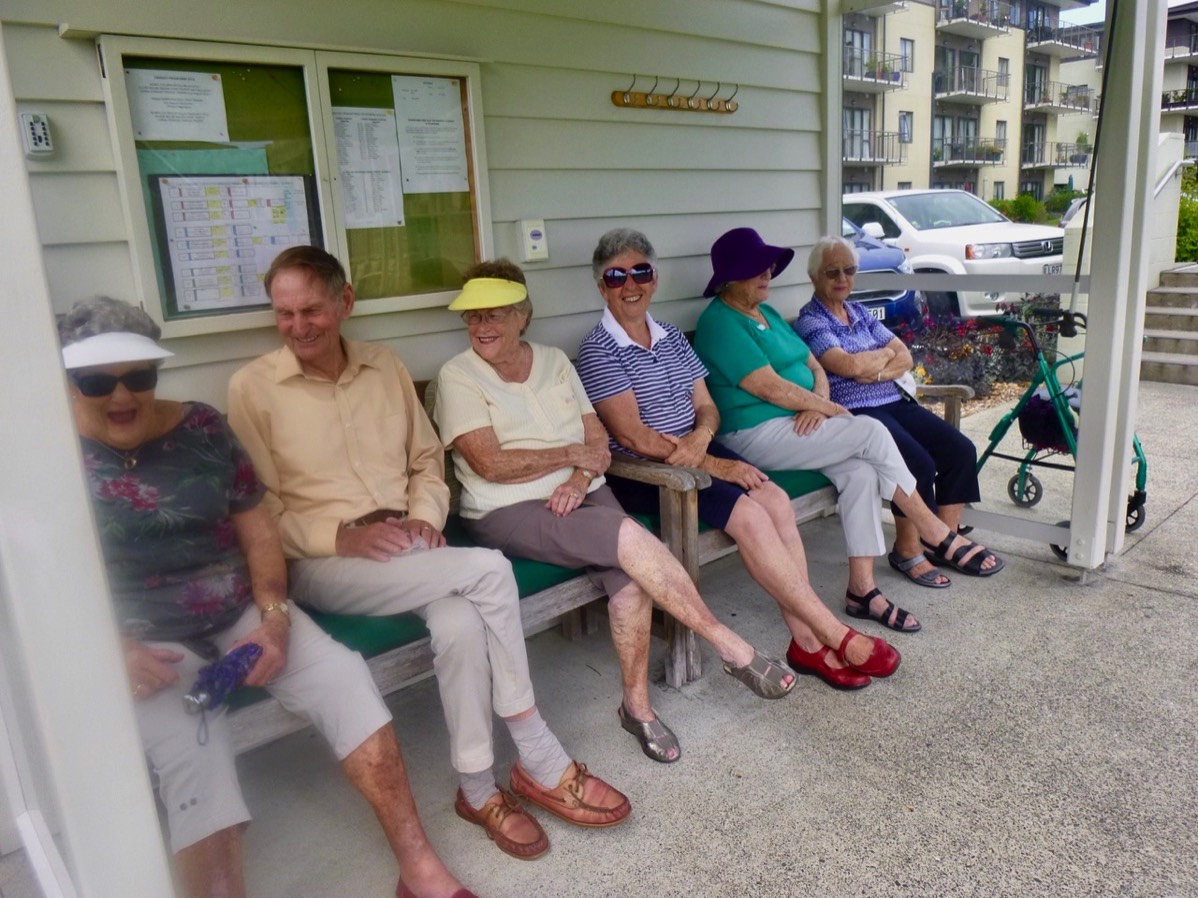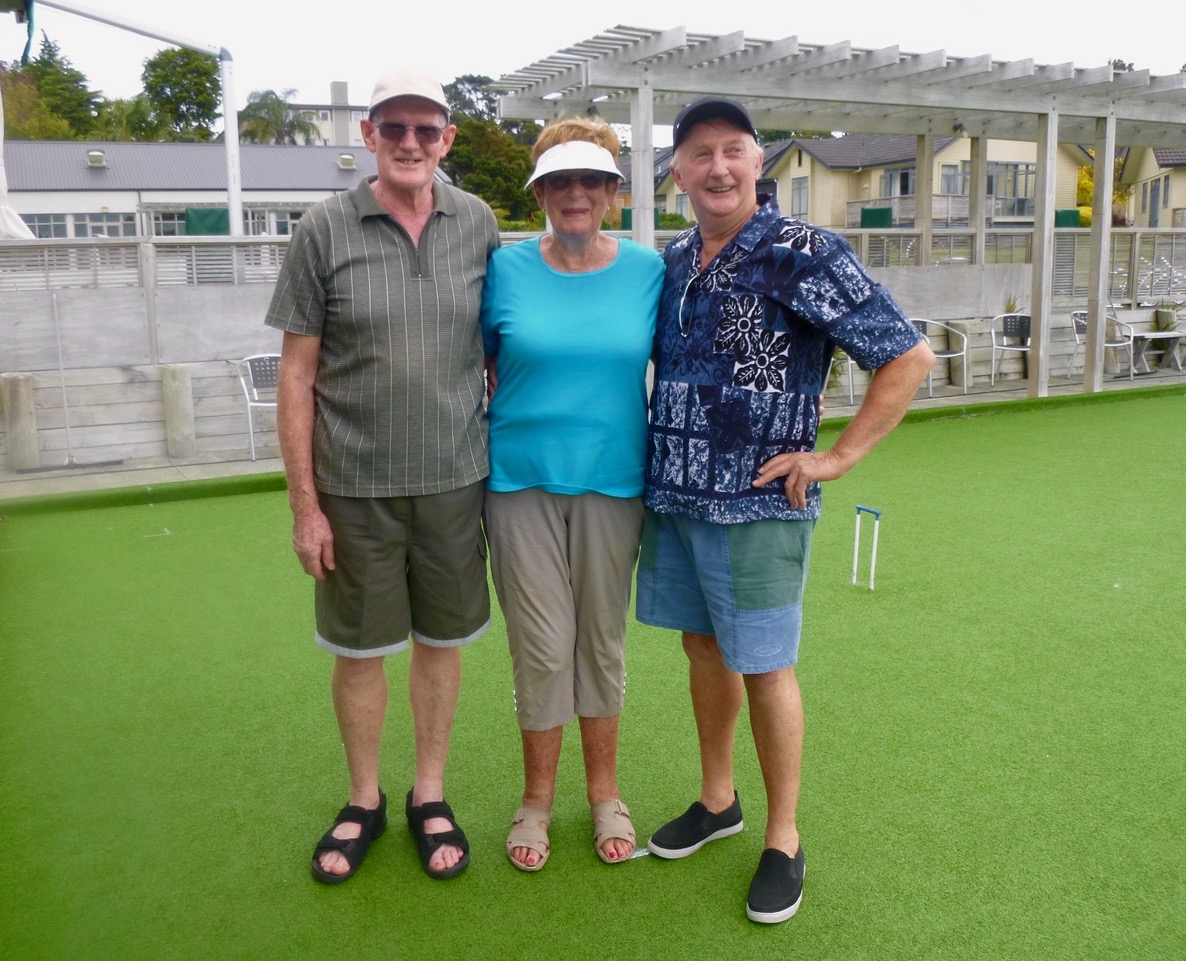 On the Buses July trip


Meeting at the bus stop on a really miserable day about the Pinesong "nomads" again challenged the Auckland transport system for a day out. Four buses, a ferry and a train all in 6 hours made for a novel outing to Hobsonville for lunch.
Janet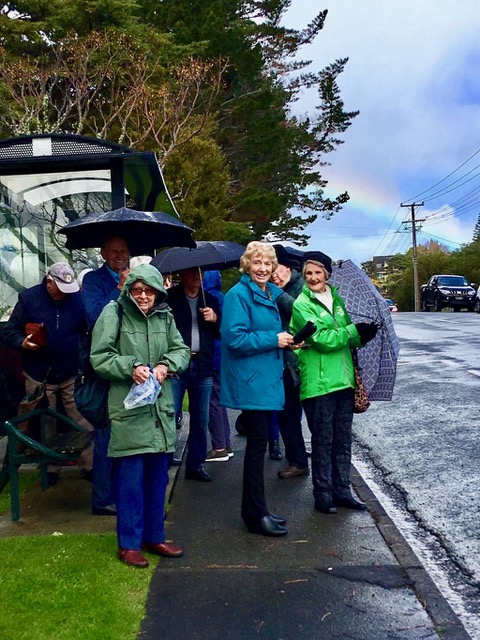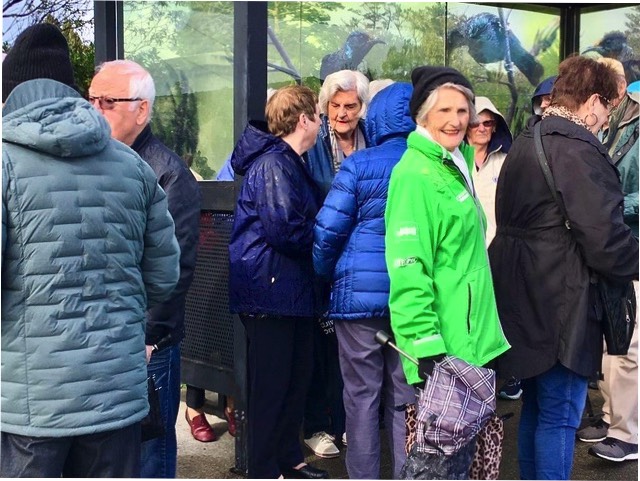 On the Buses September trip


A better day for meeting up for another great day out on the Auckland buses and trains. The "bus stop" Pinesong residents went to St Heliers and Orakei for lunch. Drivers used to nearly empty buses got a shock when 25 passengers boarded for a local wandering route from St Heliers to Keep Road.
Janet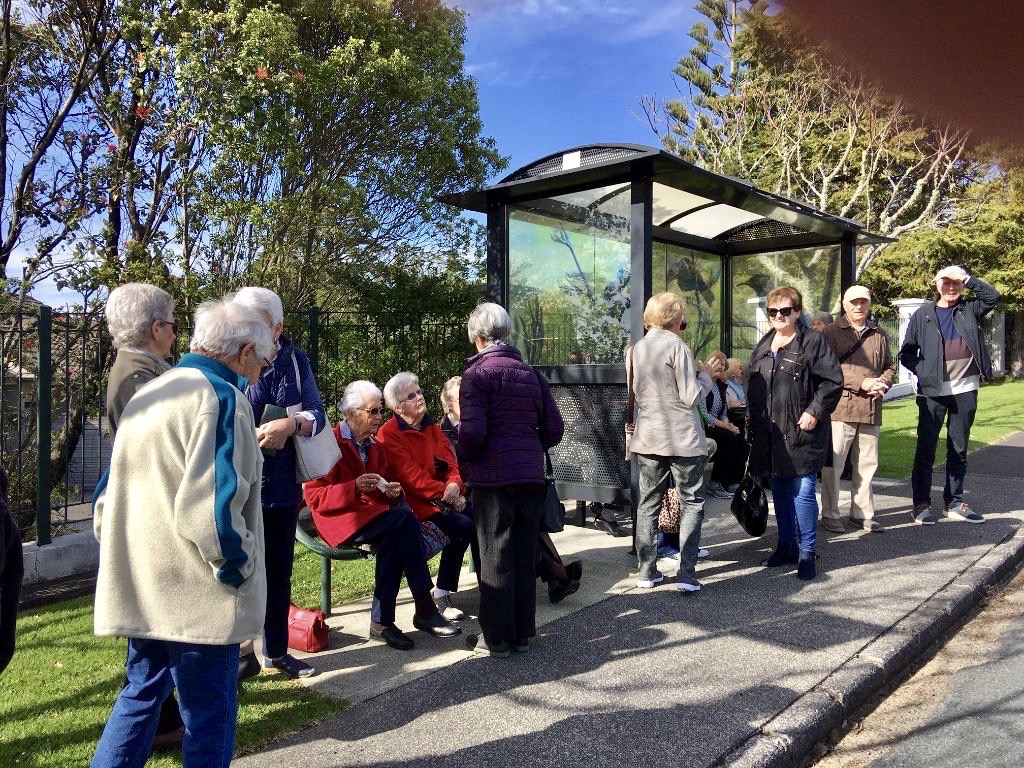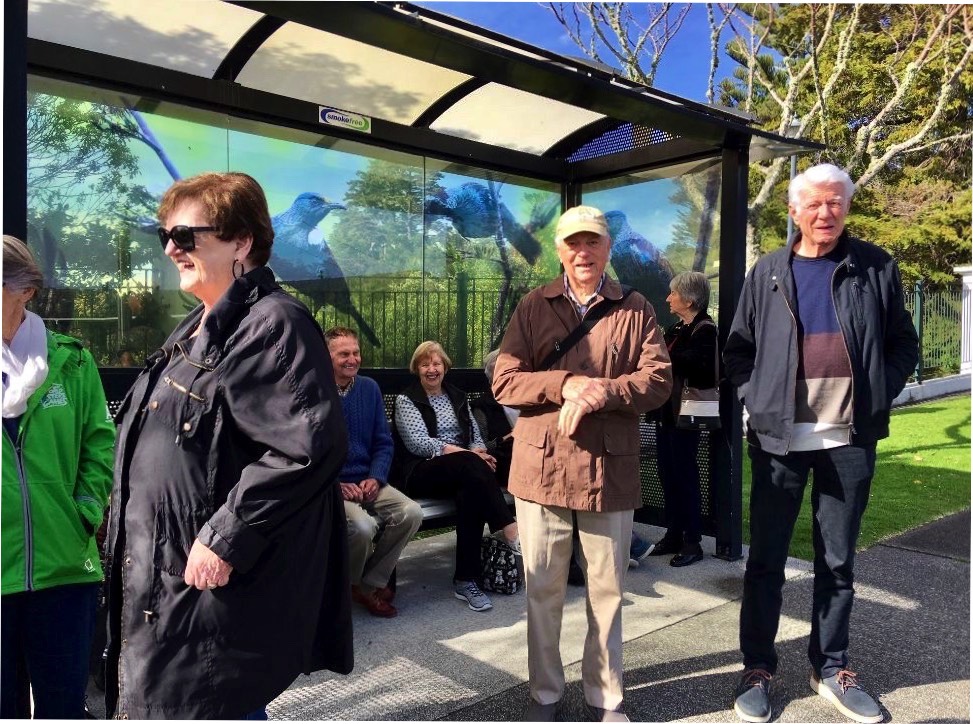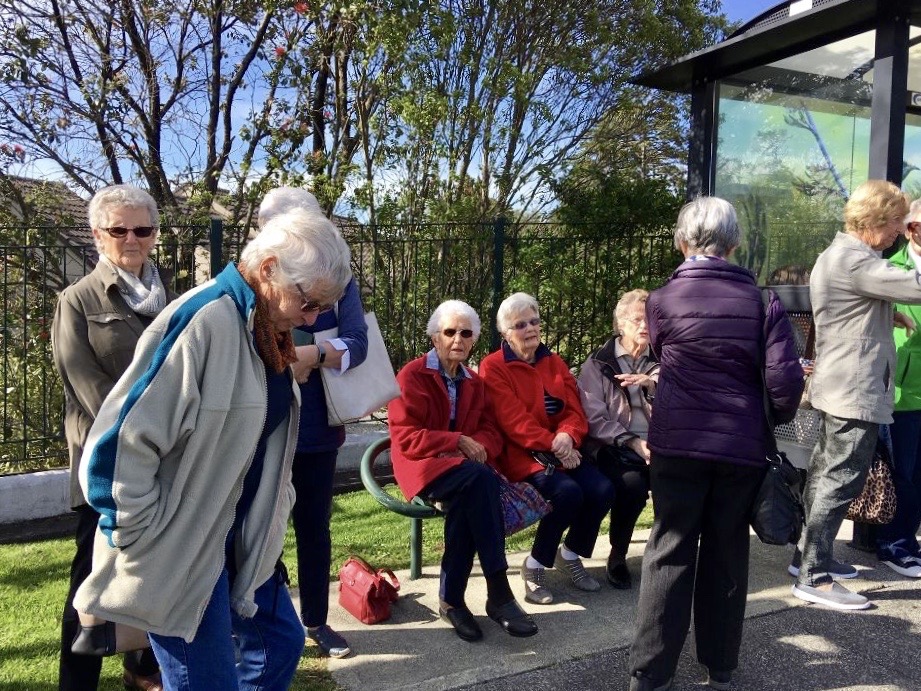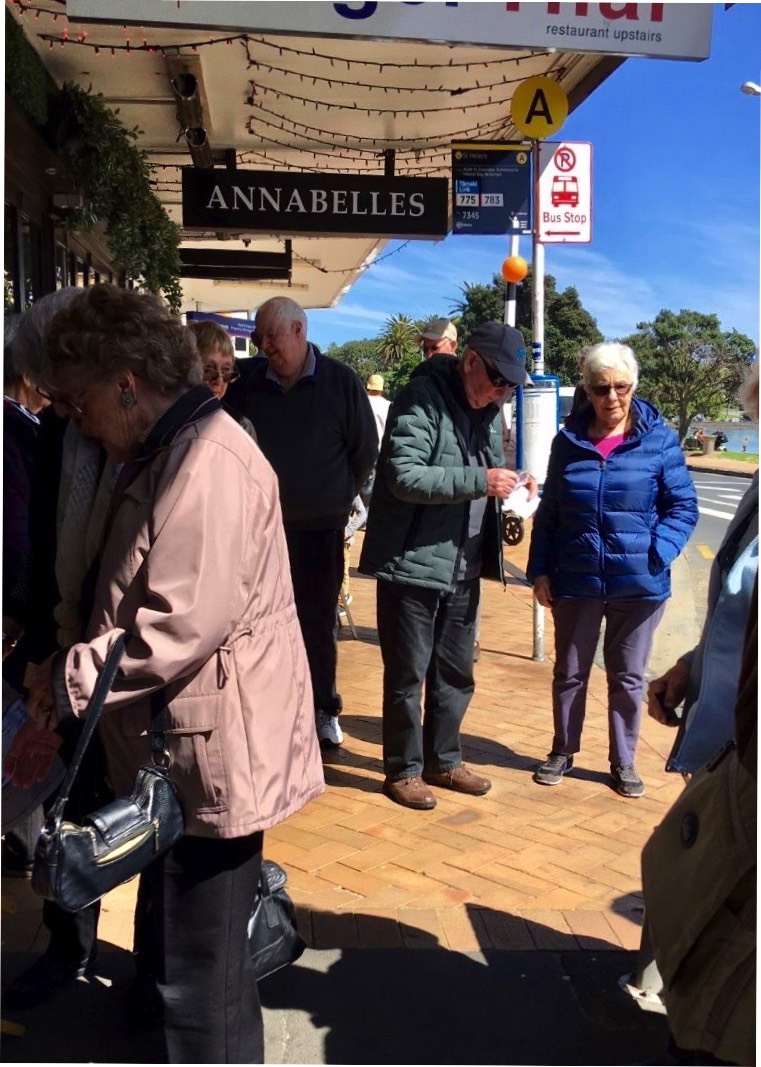 THURSDAY WALKERS
THURSDAY WALKS for SEPTEMBER
SEPTEMBER 5
th
We drove to Wolverton S
t and parked at Olympic Park. Walking part of the Whau walkway through to Portage Rd, crossing the train line and through a walkway to Veronica St. We then walked Reid St to Binstead Ave where we continued on to Ken Maunder Park, across the boardwalk through the mangroves to Tony Segedin Park then up and around Riversdale Park in Avondale.
Riversdale Park was a research station for growing the various modern varieties of sweet potato and kumara.

SEPTEMBER 12
th
A trip to the Botanic Gardens in Manurewa to see the spring flowers and Magnolia trees was a delight. The Clivia flowers together with the Daffodils and Freesias and many other flowers were a picture.
We completed the morning with refreshments at the cafe within the gardens. A cool wind but a happy group of walkers travelled back to Pinesong.

SEPTEMBER 19
th
We drove along Hillsborough Rd to Monte Cecilia Homestead known in the past as Pah Farm. Now owned by the Auckland City Council it is a beautiful place to Walk. We went out the Korma Rd gate to Pah Rd and crossed to Trafalgar Rd. Walking to Quadrant and Jellicoe Park. There we looked at the old Fencible Cottage and Lapsey House. The Brick Blockhouse still remains in the park, a memory of the land wars of New Zealand. We then walked down Grey St across Selwyn St to The Mall then left up to Tin Tacks Reserve and back to Trafalgar St and finally up the tree lined driveway of Pah Farm and Monte Cecilia where the van was parked. (WHEW!!)

SEPTEMBER 26
th
On our last walk for the month Geoff drove us to Kakamatua Inlet. A delightful beach between Cornwallis and Huia on the Manukau Harbour. We walked through the bush track alongside the stream to the beach, then to the end of the beach. Unfortunately we were caught by extreme high winds and driving rain for a few minutes and had to shelter beside the cliff face. Our small group all survived!!!.
We then drove to Huia Point lookout to view the white waves on the Manukau. The sun had appeared again but the wind was still strong.
Jocelyn Cartwright and Gillian Clark

Gillian 815 4116

SATURDAY WALKING GROUP
November 19th. We drove to Glenfield and followed the Kaipatiki Stream down to the Eskdale Bush Reserve for our morning tea break - a new area for most of us.
December 3. We drove to the highest pointing in the Waitakere Ranges, Pukematekeo Trig with its 360 degree view before walking down to the Waitakere Dam, along the Tram Line Track with glimpses of the Waitakere Falls (which gave their name to the whole of our area) to have morning tea at the 'station'. We then climbed a challenging section of the Anderson Track, looked at the cool store with its cave wetas and followed the Scenic Drive to transport. Anyone know who the Andersons were?
December 14th. An old favourite - the Slip Track from Arataki down to the Pipeline Track, Exhibition Drive and back past Mackies Rest on the Beveridge Track.
December 31st was the cool, fresh bush of the Rangemore Track to the Kauri knoll.
January 14th. A hot sunny day following the Mercer Bay Loop with its magnificent sea views right down the West Coast to Whatipu, white breakers showing up the Manukau Bar clearly against the blue of the sea.
JOHN WHITE 817 8382
OUTDOOR BOWLS

Summary of meeting held on Monday 21
st
January 2018

Attended by 30 members, apologies from Ron & Jocelyn Cartwright.
Dave Annan welcomed all and invited John Crow, retiring convenor to report on 2018 finances and briefly on activities. He has a balance of $164.00 in hand, this will be returned to Residents Committee. Any funds needed during 2019 will be requested or raised from members.
A vote of thanks was passed to John for his 4 years of outstanding service.
Nomination was called for Convenor, none forthcoming.

Monday, Wednesday and Saturday
Roll up's organisation, draws to be done by Dave Annan, John Horder, and other to be co-opted.

Grading and Notice Board
, no volunteers so Dave Annan was confirmed to continue this responsibility. The current grading's will be reviewed and members no longer playing will be removed.
The board currently contains 52 names, 34 are regular players, (attend at least one roll up a week.) 5 casual and 13 haven't played for some time.

Trophy Competitions: -
volunteer was called for to run the 5 competitions, no volunteer.
Query, what's involved: produce entry form, complete draw, and conduct competition. Show of hands those wishing to participate, result, 9 members.
John Crow volunteered to convene the competitions with fellow villages, accerpted with acclamation.
Moved to put competitions into abeyance, trophies to be collected, look at locating a trophy cabinet for safe keeping.

Social Committee: -
Ann Stankovich, Daphne Freeman and Iona Manaton volunteered, confirmed and thanked, to appoint their convenor.

Shed management,
Rob Carr offered and appointed.

General Business:
- Umbrella raising and lowering – teams on rinks closest to drop them on completion of session. John Horder suggested session be held to address Bowls etiquette, John Crow drew attention to rules on notice board
Some general discussion followed, then meeting closed at 9.55am

David Annan Phone 8179154, Email –
davidann86@gmail.com

PETANQUE SINGLES COMPETITION

The competition's final matches were held on Monday and a large group were together and enjoyed the fun atmosphere and to cheer on the players. The winner after some very close games was Terry Batt who beat Lil Gosling in a very close encounter. An afternoon tea was held at the finish of play to wish Keith and Esme Burge a happy retirement from running Pétanque after so many years. The new organiser will be Jacqui Batt who takes over the reins from Monday. Our heartfelt thanks to Keith and Esme for all the hard work they have put into making this such a happy group of residents who enjoy each other's company. The time has come for Keith and Esme to relinquish the helm; eight years they have held the Pétanque realm.
Each Monday at Three come rain or shine,
Down in the Oval it was always fine.
So the time has come for us to farewell our two leaders. We all hope you enjoy new found hours of leisure with no worry about the weather.
Lil Gosling

What a lovely surprise it was to be treated to afternoon nibbles and drinks on Monday by our fellow pétanque players. We had announced that after eight years of organising the group it was time to have a rest and allow new people with enthusiasm and new ideas to have a go.

Thank you for the function and the most generous gift we really did appreciate your efforts. The time we have spent with the group has been a absolute pleasure and we hope who ever takes over will have as much fun as we did.
Esme and Keith Burge


CROQUET@PINESONG
The Eileen Malim Drawn Pairs trophy was won by Val Eade and John Crow.
Runners-up were Maryann Spackman and Althea Morley. The next competition is the Lorna Stewart Triples that will start in late January at which time we will have a Season Opening afternoon tea and a discussion about a have-a-go day for residents interested in playing golf croquet.

In the meantime, present players are only too willing to introduce new players to the game. It is a good idea to come down to watch general play on Monday and Friday afternoons at 1pm as a start

The croquet green is available to all residents and their visitors at any other time and we have a shortened mallet for children to use. Balls and mallets are in the croquet shed so please use them and have fun!

Janet Cross. M4 817 6066