The first day of the rest of our lives



Official Notices




Hello to you all and our new residents recently arrived.

I thoroughly enjoyed last night at one of our Pinesong Christmas functions put on by our wonderful Kitchen team. The food and the atmosphere were fantastic and so lovely to see so many happy people. I am in awe of what our Kitchen team can produce and with a record number of Christmas functions this next few weeks, my hat goes off to the whole team maintaining the pace and the fabulous events from the decorations to the scrumptious food – oh and the live entertainment as well!

Our maintenance team are working incredibly hard to respond to the many requests coming through at present and we are prioritizing where we can as we are unexpectedly two team members
down. We do ask if possible to please hold off on any non-urgent requests why we work through this peak of requests. Many thanks in advance.

Our reception Christmas Tree looks amazing with the many gifts for the City Mission growing by the day. I am so blessed to manage a village that is so generous – thank you for this wonderful Christmas spirit. I would also like to take this opportunity to thank Delwyn Battersby for the sensational Christmas trees and decorations that are sprouting up all over the village. The village has taken on such a wonderful festive feel and for that we are very thankful for this amazing talent and effort.

Zali and Ruby have now finished school for the year, so I imagine this weekend I will be food shopping a little more than usual as the house will be filled with more hungry mouths as friends congregate to hang out! Luckily, they have both picked up summer jobs so the time spent on iPads etc will be less and my wallet will be less raided!

I wanted to thank you all – residents and staff for the amazing support over the past 3 months – yes you read it right – 3 months at Pinesong. My feet are firmly under the table and I am loving the daily challenges, working with the team and meeting residents. I am excited about 2020 and what the year will bring.

Have a great week until next time

Angela King
Village Manager

Dear Residents,

The 'Pool Doors' were fixed yesterday. We are sorry for the inconvenience that has been caused to several residents when they were non-operational.
The Pinesong flag should be up soon at the 'Bowling Green'.
Pio - Our Night Porter who has been working with us for around 2 yrs. has decided to leave us as he plans to move overseas with his family. His last day is 16th Dec. We wish him all the very best for the future and thank him for his excellent contribution. We will miss you Pio.
Freddy is our new 'Night Porter' who is currently training at present. We welcome Freddy to our team.
We are seeing a lot of bird activity in our village. We love birds but sometimes they do become a nuisance. We have received reports of some residents continuing to feed and encouraging them which keeps them around. Please can we stop feeding the birds.
A reminder not to try and program the SB lounge T.V. system unless you speak to Deryck Hunt first. It's difficult to re-set it once the settings are disturbed.
It has also been reported that a number of items of value, placed in a resident's car park at The Point, have gone missing. A humble request to please return them to the original place or to speak to me if someone has seen them being moved.
Last but not the least, I thoroughly enjoyed our choral performance over the last weekend. My wife too who came to hear me on Saturday was happy to meet a few residents whom she found to be very friendly. I look forward to honing my singing skills with our excellent choir when time permits.

Obrigado, Fred Assistant Manager

Seabreeze/Bayview sky bridge repairs:
Our contractors will be starting work on the Seabreeze/Bayview sky bridge external repairs from 8.30am on Friday the 6th of December, with this work to take up to 2 weeks duration to complete. There will be some minimal disruption to the Bayview carpark area this Friday with the initial set-up of a working scaffold, but following the scaffold's erection on Friday, the access ways will be all clear with no disruption until the end of the two week work duration, when again the scaffold will need to be packed up.
We do apologize for any inconvenience caused, and should you have any questions or concerns, please don't hesitate to contact reception.
Apartment rubbish collection pick-ups:
Following some Health & Safety concerns, we have had to change the collection points, for the time being for the twice weekly collection of the general green rubbish wheelie bins being removed from the apartment buildings. Our contractor's collection truck will now be stopping sometime mid-morning, at 3 locations around the village outside the apartment buildings, on the 2 collection days of Tuesdays & Fridays.
We do apologize for any inconvenience that could be caused by this change, and should you have any questions or concerns, please don't hesitate to contact reception.
Thank you, Pinesong Maintenance.


GARDENING TEAM
Just a quick note to inform you all that our contractors Rahopara, that do weed control on height restriction areas, will be here either this week or next, weather prevailing.
We are in the process of clearing the beach track, so beware if you intend to venture down as there may be debris blocking some parts of the track.
We will also be placing new mulch along Waterview, Anchorage and Peninsula gardens in the weeks to come.
Work is in progress at the Point, with the help of our lovely resident Noelene. A huge thankyou!!! And to all the other residents that put in the work, Much appreciated!!
Irrigation has been turned on for three days a week at this stage and will increase as the days get dryer.
Our lavenders are doing well throughout the village, trying to enhance our bee population!
Our next big project will be the top of the Knoll, with lots of trimming/clearing and planting.
With keeping in mind that Xmas is just around the corner, we will endeavour to keep villa gardens looking lovely as well.
A reminder that Organic waste collection is Monday-Wednesday-Friday afternoon 2.30pm - 3.30pm.
Feel free to fill out a request at reception if you require any assistance.
Wishing you all a lovely weekend.
All the best your gardening team
Simone, David, Jack and Rupert.

REMINDER TO RESIDENTS
To not park in mobility parks unless they have the correct permit on display.

GYMN
Just a reminder that guests are not permitted to use our gym at any time. This is a RESIDENT ONLY amenity. Guests are only allowed to use our pool if accompanied by a resident at all times. Thank you

PARKING IN FRONT OF RECEPTION
Now we have had our reception garden renovated by wonderful Pinesong residents, could we please refrain from parking on the broad white lines so that everyone coming into the village can enjoy it.
Thanks for your anticipated co-operation.

MOBILE LIBRARY
Please be advised the Mobile Library is here every Monday at the Main Gate from 9am - 10.30am



PLEASE REMIND YOUR FRIENDS AND FAMILIES THAT OUR SPEED LIMIT IS 15KPM


SALVATION ARMY AUCKLAND CITADEL BAND
Christmas Carol Service
Sunday 8th December at 2.30 pm in the Seabreeze Lounge.

The visit of the Salvation army band to Pinesong at Christmas time is one of the highlight events on our calendar. Once again we are privileged to have the Auckland Citadel Band come to lead our Carol Service. Come and enjoy hearing the band play and join in singing some of your favourite Christmas Carols. The programme will conclude with afternoon tea.

A gold coin collection will be taken which will go in its entirety to the community work of the Salvation Army.
Deryck Hunt 021 289 1875

THANK YOU
A big thank you to Doug and the Choir for the lovely presentation of "A New Zealand Christmas Carol" that my late Aunty Eileen Currey composed many years ago.
Noel and I so enjoyed listening to it sung by the choir. Gillian Clark


FROM THE RESIDENTS COMMITTEE
Hello Everyone,
We have just arrived home after spending some time at the Poynton Village with my cousin and his wife. While there we spent time with Katie and had a lovely catch up. She asked me to pass on her love to you all. Her comment...."Part of my heart will always be at Pinesong."
It's that time of year again when we need to put on our 'thinking caps', and put forward to the com- mittee, ideas you may have, on how to spend to spend the $12,000 of Spark money.
For those new to our village, this is Metlifecare money given to our community, to spend on things, that will benefit us all. In the past it has purchased garden seats; water coolers; outdoor furniture and much more. Should you have any thoughts please jot them down and send them to the committee. All ideas will be discussed and considered and decisions will be made. At this time most of our activity groups are winding down for the holiday period, enjoying lunches, MORNING and AFTERNOON teas. Maybe its time we have a think about how we can contribute to helping these groups continue and grow. Are you prepared to be considered to....stand for the Residents Committee; Bar Committee; Shop Volunteer; BBQ Group etc, etc. If people don't put their hands up, everything dries up. It may only be an hour a week, a fortnight, a month.....YOUR village NEEDS YOU! Loved Cracker Christmas carols......Thank you Pinesongsters.....loved the new uniforms.... how loyal to NZ IS THAT. YOU DID US PROUD! Lastly, not sure who the professional Xmas Decorators are employed by our village. What a fabulous job. Thank you to you all. Sue Harris [Committee Chairperson]

CHRISTMAS HYMN-SING .......
Wednesday 11th will be our final hymn-sing for this year and we'll make it a Christmas one! Come along and enjoy singing about the true meaning of this special time of the year.
Bayview Lounge ... 7-8pm
Judy Nicholls 8169177

CHRISTMAS "ROCKERS" CONCERT ....
Our very own "Rainbow Rockers" music group is practising hard for an entertaining afternoon just before Christmas, when all your other activities are over and you're filling in time just waiting for the 'big day'!
Friday 20th Dec @ 2.30pm Seabreeze Lounge Afternoon tea
Plan to be there ........I'm sure you'll enjoy it!!
Judy Nicholls 8169177

BAR NEWS
The Christmas decorations are up - Santa has arrived and standing watch over the Bar.
The Xmas hampers raffle tickets are on sale now - The hours the Bar is open.
$2 per ticket or 3 for $5. The raffle will close when the Bar closes on Wednesday 18th December and drawn at Happy Hour on 20th December.
When purchasing Tickets please be sure you tear out the ticket corresponding with the butt you have written your name and phone number on.
The 20th December is the last night we will be open before New Years Eve. This is to give the Bar team time to do a spring clean and stock take before the end of the financial year.
Best wishes for a Happy Xmas and all the best for the New Year. Stay safe on the roads The Bar Team.

FAGAN THE WONDER DOG.
For those who remember Police Dog Fagan and his handler Senior Constable Tony Harris, here is a proud moment they have shared. Last Saturday, at the Auckland Police Dog Section awards evening, they won the prize as the top Dog Team and the prize for the top Trial Team, in Auckland. These two titles are the most sort after at the Awards Ceremony.
Proud Grandmother.
Macular Degeneration

MUSIC APPRECIATION
The next meeting of the Music Appreciation group will be held on Wednesday 4th December at 7pm in Bayview lounge.
This time Mel asks that you bring along something special for supper - no gold coin required. Also its silly Santa time so please bring a gift value $5, not food well wrapped to disguise the contents and help us get in the Christmas mood.
Looking forward to seeing you there.....bring a friend if you can. Dorothy White and Kate Methven

MELBOURNE CUP DAY 2019.
On behalf of the organising committee for the above event held in the Seabreeze Lounge I would like to thank all those fellow residents and staff who assisted in the running of the event, both the race sweepstakes and the fashion parade, and made it such a great success:
Those who kindly manned the bar.
Maintenance staff who completed the lounge setup for us.
Kitchen staff for the great fish and chip meal to complete the day.
The residents committee for their ongoing support.
Not forgetting our sponsors: The Café. The bar committee.
And last but not least, the members of the organising committee without whom this event wouldn't happen:
Margaret and Jean, the fashion parade including organising the judges.
Elsie and Merril, the draw. Ann, runner. Anna and Iona, the raffle basket and ticket sales. Janet and Mary, selling.
Mary, working with me to produce the prize envelopes and distribution to the lucky winners, no small task.
I trust that you all enjoyed the afternoon and evening meal.
Congratulations to those who were successful in the fashion parade.
Congratulations to the winner of the raffle, we hope you enjoy the contents.
Congratulations to those who got a first, second or third place and commiserations to those who didn't, better luck next time when we hope to see you all again.
Geoff Long.

BAR NEWS
New Product
The bar is now stocking a further choice of Lindauer "Bubbles" We have added Rose to the range so try the pink bubbles as a light summer drink. The Bar Team

QUIZ
PLEASE NOTE IT WILL NOW BE THE 3rd MONDAY OF EVERY MONTH
Also keep Saturday 7th December free for our grand Christmas Quiz with special prizes funded by the Committee.
Tony and Janet Cross

AUCKLAND'S ANGELS
That time of year is fast approaching when the Christmas trees go up and generous hours of residents time is put in decorating the village.
This year we will be collecting again for those less fortunate and donating to the Auckland City Mission.
Your generosity in past years has been overwhelming so together let's see if we can do it again. We start collecting from 01 December.
Following is a list of non-perishable food item ideas and if you would like to donate a gift, there are some suggestions for different ages.
A BIG thank you Pinesong.
Allan Sales Office

RUMMIKUB
Xmas News
On Friday 13th December we will have our Xmas breakup after our usual game of Rummikub. Can you please bring a small plate of savouries? See you there! Dot Sutton Convener

MARKET DAY CAKE STALL
Thank you to all the residents who baked for the Cake Stall on Saturday at the Market Day. Your generosity has enabled us to be in a position to donate $457.10 to St. John Ambulance.
Once again thank you.
Delwyn Battersby

AQUASIZE GROUP
The Aquasize Group will go into recess on Tuesday 10th December after the morning class at 9am, and restart on Tuesday 4th February 2020 at 9am.
An informal group will continue to meet at the usual time 9am on Tuesday and Friday over the holiday break.
All are welcome to attend and look forward to meeting new residents who enjoy gentle pool exercises with a friendly group of people.
Merry Christmas and a Happy New Year
Noel Clark
Ph. 8154116

TAI CHI
Final class for 2019 is this Tuesday 10th December. Classes resume on Tuesday 21st January 2020 at 9.15am in the Seabreeze lounge. Vel Fleming 816 8384 5 Cliffview

TABLE TENNIS Doubles Competition
We are hoping to finish off the year with a Doubles Competition, maybe a Mixed Doubles Comp (if we can get enough men!!). We all enjoy playing doubles - if the laughter is any indication - so if you are interested, please put your names up on the list in the Table Tennis room asap. We need 16 players to make this possible so all welcome! Entries close on the 30th October with the draw being done before play on the following day, Thursday 31st. Don't miss out!
Pam Choat 8174826 Ken Jarvis 8168445

SCRAPBOOKING CRAFT CLASS
Well we only have 2 months to go until the end of year.
This is Friday 1st of November and last one 6th of December. They are held first Friday of the month and will start again in March next year.
All are welcome to come and have a look.
Ph. Tina 817 1940

Nu2U UPDATE
On Wednesday 20th.November,Nu2U will open at 9am and close at 11am.
This is because the AGM will be held that day and we need to vacate the area so that it can be used for seating for that event.
For the remainder of the year our hours will be 10am — noon as usual.
Regards from the NU2U team
Contact person Jean Piper 404 Seabreeze 8179054 or 0211319972 or pipers@xtra.co.nz

SPRING HAS SPRUNG
Driving into the village from Avonleigh Road I realised just how fortunate we are to have such a dedicated gardening team. Simone and her team have brought the village to life after a rather dreary winter. The spring flowers brighten up our village a give it that welcoming feeling. A big thank you must also go to all the gardening volunteers who are doing such a grand job throughout the village.
Thank you all for giving the rest of us so much pleasure seeing the end results.
Cheers John (Harbour)

CROQUET@PINESONG
Starting from next week Tuesday 10th December croquet will resume 10am - 11.30am. This gives an extra session needed as Monday and Friday afternoons have many residents waiting to play. It is also cooler for those who find the summer mid-afternoon heat uncomfortable.
Janet Cross. M4
817 6066

THE PINESONG READERS GROUP
What have you been reading lately?
We meet the third Wednesday of each month.
In each other's homes at 2pm.
We have 3 available places for new members.
No set book is required, just the one or two
who you would like to talk about.
If this idea appeals to you, give me a ring.
Margaret Topzand: 817 3893 or 021 213 8256
Email: hamatopz@inspire.net.nz
Many thanks in anticipation, see you Margaret

BRIDGE CLUB
We would like some more members.
We are a happy little group who play on Saturdays from 1pm till 4pm. We always stop early for the Saturday Quiz. Please phone Althea, 817 5666 20 Peninsula

TABLE TENNIS SINGLES COMPETITION WINNERS
Congratulations to Jeff Prior, winner, and Pat Crow, runner-up, in our 2019 Singles Competition. You were certainly worthy players to take your place in this final. The competition, as always, produced many close games and gave us all something to strive for. Our group continues to have really great sessions in the Kauri Room on Thursdays and Saturdays. If you wish to join us you will be most welcome. Pam Choat and Ken Jarvis

FITNESS CENTRE
I sort of try to keep an eye on the equipment in the gym and liaise with maintenance if anything needs to be done.
There is a problem with the display on the cross trainer, and we are looking to replace it. I am trying to find suitable machines that would work for all sorts of users here. It may not happen immediately, but it will happen. Now where did I pick that phrase up from? Meanwhile, if you want to reset the timer to zero, turn it off at the wall, wait a few seconds then turn it on again. There are other ways to reset it but they are all a bit more complicated.
The largest Swiss Ball has run out of puff! My question is, does anyone use it? Give me a call if you do and I will arrange to get it pumped up.
I am always available to help people who want to use the equipment but feel unsure about trying. Just give me a call and we can arrange a time.
Tony Cross – 8176066

AUDIKA Green Bay
The now Audika Green Bay are offering a FREE clinic to check and clean hearing aids.
This service will be the 3rd Monday of the month in the Rata room, Ground floor Seabreeze 10.30am – 11.30am.

PLEASE NOTE IT WILL NOW BE THE 3RD MONDAY OF EVERY MONTH

GIVE A KID A BLANKET
This charity is asking for bedding again I collected about 60 last year but maybe there are more available. All gratefully received.
Trish Richards 8173758 The Point.

CRIBBAGE
We are looking for new players so please come and join us in Bayview lounge on a Monday afternoon at 2pm. Even if you have not played before you are welcome as tuition will be given.
Daphne Freeman 816 8031

VILLAGE SHOP
Does your four legged friend require a jacket to keep him/her warm on these cold days, then you might like to check out our handmade jackets. Or perhaps a knitted blanket, baby jacket or baby booties may be what you require. We also have aprons, wheatbags, padded coat hangers, scarfs, note pads, knitted dolls etc., and even beautiful floral arrangements that never need watering. Also to go with these gifts, there is a large selection of hand crafted cards.
We are open on Monday, Wednesday and Friday between 10.30am and 12.30pm.
We look forward to seeing you.
Joslyn Tierney Phone 817 5799

MAH-JONG
Have you ever wanted to learn Mah-jong or to pick it up again after some time?
We have 3 sessions of Mah-jong, Wednesday, Thursday and Saturday from 10 to 12 in the Matai Room.
On Thursdays one of the tables is a beginners group and I will be coaching newer and returning players who wish to re-join a group. We have a few people interested so I will working with people on Thursdays, except for the first Thursday of the month which is normally Book Club for me.
We are more social than serious so we play and then normally have lunch together in the café for those who wish to join us.
Whenever you like please come along and see how the games go. Previous experience is NOT required.
We would particularly welcome newer residents and at this early stage of the year it is quite a relaxed time.
If you have questions just call me on 8173726.
Margaret Fidow 43 Manukau

PETANQUE
Would love to see our old players plus new ones.
Come on men come along and give it a go also.
We now have a brand new umbrella to keep us in the shade.
We play every Monday starting at 1.50pm till around 2.50pm.
Freda MK24 817 4300

UNWANTED
Hi everyone
If anyone has any unwanted yarn, needles etc.. could you please donate it to Activities on level 2 Seabreeze.
Many regards
Skevi Kourti Activities co-codinator

MOVE with MIRA!!
Come along for a 30 minute workout with Mira. Improve your posture and balance. Build a stronger more flexible you and have fun while you do it!
(NB: Chairs will be used. Seated and standing exercise.)
Thursdays 9.15am in Seabreeze lounge.
See you there!

SCRAPBOOKING
Scrapbooking Craft day 1st Friday of the month.
Scrapbooking is putting photos into albums sorting or framing even if you do on tablet come and join
Us and if you have any other craft you are doing you are welcome to join us
Time 9.30am to 12pm longer if you wish.
Ph Tina on 817 1940

GARDEN CIRCLE
Well didn't we all have a wonderful weekend, the Market Day on Saturday was very busy and new for us all. So much work was put into this event by management, staff, residents committee and of course we residents. So much activity and so many things for us all to see and of course buy. Our Garden Circle stand was busy most of the time, it was an amazing effort by our team of helpers, we worked hard and enjoyed it so much. I do not have enough words to thank the people who did so much for us, they will know who they are, I am so proud of you and without your help the Garden Circle could not have done as well as we did. We will let you all know what we are going to do with the money, of course it will go into doing something really special for our wonderful village. Our last Garden Circle meeting for this year is going to be held on Wednesday 4th December at 2pm in the Matai Room. Please come along to chat and catchup.
Aileen Keery - 817 3399.

BRIDGE
We are a nice friendly group of players but our numbers are dwindling. If anyone is interested in joining us please phone me. We play on Saturdays from 1-4pm and on quiz days till 3.45pm. We also welcome outsiders to make up our numbers. We will be starting again on Saturday 26th January in the Matai Room.
Althea Morley 20 Peninsula – 817-5666

INDOOR BOWLS GROUP
The indoor bowls group meet twice a week in the Seabreeze lounge to play bowls for fun and social interaction.
Wednesday 6.50pm – approx. 8.20pm
Thursday 1.50pm – approx. 2.50pm
Followed by afternoon tea (players each bring a small plate)
We are hoping to attract past and new players (instruction can be given as required).
Who would like to try this activity?
Anyone interested should contact the group convener, Clive Coleman on 817 1971 for more information.

AQUACISE GROUP:
Our friendly group meets at 9am on Tuesday and Friday mornings for 30 minutes of gentle pool exercises and all are welcome to attend. Always look forward to greeting new faces.
Noel Clark Ph. 8154116

SENIOURNET WEST AUCKLAND
Have moved premises to the RSA, Railside Avenue Henderson; parking available. Handy to train, buses and the Mall. Help and Information days held 2nd and 4th Tuesday of the month from 10.00am to 12 noon.
If you need help with your computer/device or a refresher on something you have forgotten, don't hesitate to call in and see us.
Windows, Apple and Android systems covered.
Phone 837 7600.

KNITTERS NEWS
A wonderful mixture of rugs, jumpers, cardigans, hats and slippers is to be delivered by the time this issue of the 'Press' goes to print. All items being most useful in this cooler weather we are now experiencing.
But there is a big BUT this time. A few weeks ago I attempted to 'pull back' from what I have now done for the past ten years, but it's just not working for me so I have chosen to relinquish my position as 'the wool lady'.
Those of you who may wish to continue knitting can still deliver your donations to the Maternity Ward Reception at Waitakere Hospital and they will pass garments on to where they would be most appreciated, should that be necessary.
Any remaining wools I have, will be donated to the local Hospice as they have their own busy knitting groups who can make good use of any yarns available.
I thank all the willing workers most sincerely for the hard work as well as the quality of the garments you have made for our most worthy cause. Your dedication has been memorable.
Thanks again,
Anne Clarke 021 1128523

SNOOKER AND POOL
Looking for new players of any level to join our group.
Tuesday and Thursday at 2pm in the Snooker room next to the bar in Seabreeze lounge next to the bar.
Any further information please call
Bill Mules 827 4747

CARD MAKING GROUP
In the craft room. For 2 hours on Thursday mornings 10-12pm.
Also we have greeting cards on sale at the same time.
Come and have a look or join us and make your own, its fun.
Norma Lee

THE BLOKES SHED
This is a facility for use by all capable residents of Pinesong. Ladies this includes you, please feel free to avail yourself of a remarkable DIY area with a wide range of equipment.
To keep us safe, all users of the Blokes Shed are requested to follow our Housekeeping Rules. As displayed on the entrance door.

Only residents of Metlifecare Pinesong may use the amenities in this workshop.

Prior to using the workshop you must have signed an "Authority and Disclaimer Form". These are available at Reception.

To gain access to the "Blokes Shed" only one key is available from reception. You must have already signed an "Authority and Disclaimer Form" .

You are then required to

"personally sign in and sign ou

t

"

for the key each time you visit the shed. Individual keys will not be issued.

If you wish to donate an item, please contact Evan Rudolph (Assistant Manager) or Mark Leaf (Maintenance) in the first instance. Please do not take items directly to the Workshop.

Please be aware that any donated item will become part of the facility and may be stored, used or discarded at any time.

Please respect other users

CLEAN UP THE WORK AREA AFTER USE.
Our "maintenance blokes" have tidied up the shed and it looks much cleaner. Paul is also in the process of putting covers for the fluorescent lights especially in the centre, to prevent the bulbs being knocked down while moving timber, though this might take some time to get the right fit. But I can assure you, its work in progress.
USE OF THE FITNESS CENTRE
Anyone is free to use it or course. Other users just ask you to please leave it as you find it – that means windows closed so they are not left open all night. Makes it cold for Charlie Bish and a few other early risers!

If you need help to use any equipment I am quite prepared to show you how on an "all care but no responsibility" basis! Just give me a call and we will arrange a time.

Tony Cross 817 6066

AA SENIOR DRIVING COURSE

Keep Your Freedom and Independence
Are you a member of the AA? Are you 80 plus?
Did you know that you can book a FREE in-car coaching session? A few days ago I made use of this service and was mightily impressed. An AA driving instructor came to the village, we drove in my car for a whole hour while she observed my driving style. Before we took off she checked the following: 1) vehicle check, 2) cockpit drill, then while driving, 3) communicating and signalling, 4) car control, 5) hazard identification,6.tips, hints and feedback. My correct seating position was also checked. If this is for you: Phone 0800 223 748 or go to: aa.co.nz/senior-driver and make an appointment. My instructor was Shifali Patel. The whole session was well worth the time it took. And pleasant!

Margaret Topzand, 817 3893

TITIRANGI RSA DINNERS
Our amazing dinners include a $20 buffet with roast vegetables or salad with also a Dessert included. We have a courtesy van that runs every hour on the hour on Wednesday, Thursday and Friday which goes directly to your door to pick up anyone willing to join us here at the RSA. They also get dropped back when they are ready to go home. To book for this just make a phone call and let us know how many and what time 817-6415.
We have regular exciting entertainment, comedy nights, open mic nights and fundraisers. Every second Friday we have live music, for example Shane and the Shazam! band Is performing Tomorrow from 8.00pm which is $10 a ticket, and coming up we have a Dire straits tribute band in June. The RSA puts on entertaining Quiz Nights every second Tuesday of the month from 7.30pm and the last Thursday of the month we have a lunchtime quiz at 1.30pm which is always a good laugh. We have many activities available such as a golf, pool, snooker, darts and fishing. Every couple of months The fishing and golf sections go out on day or over night trips, which they all enjoy. We also have 500 club where they meet every Tuesday around 1.00pm.

For pictures of upcoming events you can check out our facebook page
https://www.facebook.com/titirangirsa/?ref=bookmarks
Laura Richardson


FAREWELL TO FLYS, BUGS & MOZZIES

It's that time of the year coming up quickly.
To get rid of these pests, Dave our bug man who has been coming for many years is getting geared up to come and get rid of these pests for us. Dave will be coming
Saturday 7th of December
, starting at 8am .
For bookings Ph. Marjorie 6204 or 815 5279
Dave (evenings) 813 2028, 0274845638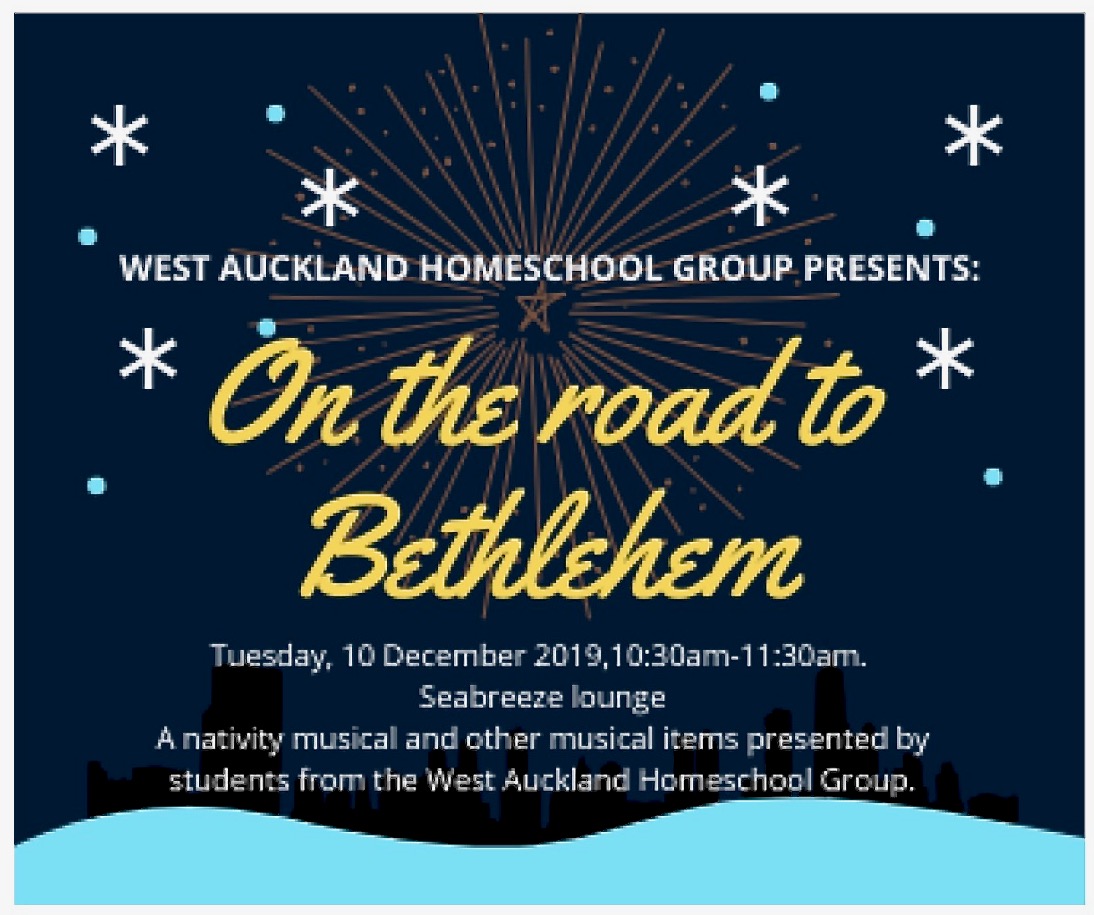 Village Care Centre Clinic



COMPLIMENTARY NURSE CLINIC
We have a complimentary nurse clinic on a Tuesday and Friday morning from 10.30am – 11.30am to check your blood pressure and talk through any concerns you may have. We can also provide other services at the clinic such as wound care and injections and a fee is on-charged to cover materials. If your wound is covered by ACC the charge for the dressing is free of charge. If you visit the nurse outside of the clinic hours a registered nurse consult fee will apply, plus cost of materials.
If you have any questions about service costs please ask. Seabreeze Level 2.

For those of you who have either pendant or wrist call bells, could you please make sure that you are wearing them.
Over the past few weeks, we have had residents fall in their apartments and they have either crawled to their phone to contact family, or staff have routinely attended to administer medications or assist the resident with cares and found the person on the floor.
Pendants have been in drawers, on the bedside table or several other places, but have not been with the resident.
The staff are here to assist you in any way they can, but if we do not know you have fallen, then we cannot help.
Linda G

ECARE
Sonja from Ecare is visiting
Monday 9th December at 10am on Level 2
Ecare is a self-monitoring of weight and blood pressure. If you'd like to know how to do it please come

PODIATRIST CLINIC
The 3rd Tuesday of every month. The next Podiatry visit is 17th December 2019.
This will be in the Beauty therapy room ground floor.
Please contact reception for an appointment.

MACULAR DEGENERATION
A few residents have expressed interest in attending this talk at Waitakere Gardens and have asked about transport.
As we are unable to provide transport, we have decided to organise the speaker to come to Pinesong early next year.
Details will follow nearer the time.
Linda - Nurse Manager

PHYSIOTHERAPY
Hi everyone, we would like to take this opportunity to thank both residents and staff for the continued and ongoing support.
We would like you to be aware of the changes to our pricing policy which takes effect on October 1st 2019.

Cost of Treatment: PHYSIOTHERAPY
ACC Initial Assessment & Treatment $40
ACC Follow Up $25
Private Initial $120 / 60mins
Private Follow Up $70 / 30mins
Please note – Cost of treatment may vary if your appointment is short or extra long.

Shivani will be on site Tuesday, Thursday and Friday Between 8am and 2pm.
Exercise Class on Monday's 9.30am for 30mins.

We now have an eftpos machine in the clinic and will no longer be placing charges on account.
Our Physiotherapists are available to chat about consultations & or charges.
For appointments, you can call me on numbers below.

With kind regards,

Mandy Dutton
Office Administrator
Ph: 627 9560
Freephone 0800 229 749

PINESONG BEAUTY
Please note that my afterhours phone number is now 0272 898338
Thanks Kimberley

HOSPITAL SHUTTLES
St. Johns hospital Shuttle for:

Waitakere
Book 3 days ahead of appointment.
0800 000 606
$10 return

Greenlane hospital
Auckland hospital
North Shore hospital:
Book 3 days in advance.
0800 809 342
9.30-4pm
$6.00 each way

DO YOU WANT TO IMPROVE YOUR BALANCE AND PREVENT FALLS?
Hi everyone, we are looking for 8 people to take part in a strength and balance trail using a electronic device (provided) featuring 6 exercises that have been taught to thousands of people across the Auckland region. Quintin Derham the Tai Chi teacher at Pinesong has developed a programme that is easy to follow and can be practised each day at your home.

A group of people have already used the device and found it really useful for improving balance and easy to follow.

Next Tuesday (21st November) at 9.50am after the Tai Chi class in the main hall Quintin will be meeting people to discuss the programme and get you started.

If you want to improve your balance and stability then here is a wonderful opportunity to get started. If you are interested please contact Quintin on 021 536768 or email quintinderham@gmail.com

PHYSIO – Advanced Rehab
Please note Rachael Andrews has left Advanced Rehab and there will no longer be a physio clinic here at Pinesong on Tuesday or Thursday in our Wellness Clinic.
For an appointment, please contact Shivani who will continue to provide a clinic on Monday, Wednesday and Friday 9am to 3.30pm.
Reception

CHIROPRACTOR
Tim Archer, a registered Chiropractor, has seen me regarding his chiropractor services. Tim is able to come into the village to see residents. Tim uses an activator adjustment instrument to deliver chiropractor adjustments, making it very gentle and comfortable for patients. If you are interested in seeing Tim could you please call me on 817 0653, as I would like to have an idea of resident numbers before we proceed any further.
Leanne MacDonald, Care Services Manager


REFLEXOLOGY
Raewyn Coburn who did her placement at Pinesong last year for her refloxology training is now offering reflexology service for the village residents every Tuesday and Thursdays on level 2 of Seabreeze. Anyone wanting an appointment please contact her directly. Her email address raewyn.auckland@gmail.com, mobile: 0211710807 or home number 8176089.


LABTESTS CLINIC AT PINESONG
Please note Labtests have advised that for all future blood tests every resident must have their doctor; nurse or medical practice ring, fax or email Labtests first to book an appointment if wanting a bloodtest done here at the village.
This is regardless of whether it is done at reception on our clinic days Mon/Wed/Fri at 2.30pm or a home visit, this will be the procedure going forward, sorry no exceptions!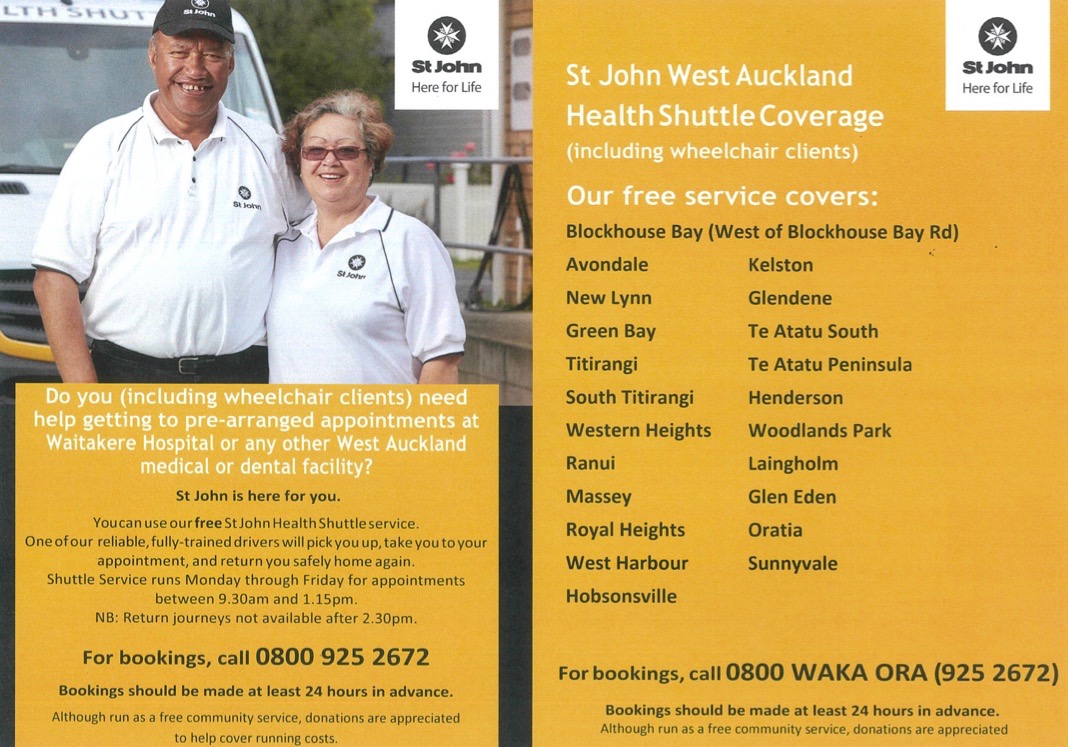 Cafe' 66


Restaurant Notice




Dear Residents,

What an amazing year we are having at Café 66.
Café and restaurant refurbishment having been completed (I love the new cups), new menus, new uniforms, new cash register and of course some new staff as well.
In addition to all this on Monday 4th November we are moving on to our "Summer Menu" including gluten free items and our "ice cream specials" will be back as well.
Christmas, is fast approaching and our festive events/party calendar too is filling up quickly.
Save the below mentioned dates for our village Christmas dinners:

Plated Christmas Dinner on 4

th

December

Buffet Christmas Dinner on 6

th

December

Service Apt/Care Home Dinner on 7

th

December.

Christmas day Traditional Lunch on 25

th

December.
We have noted all your feedback from last year and are working towards creating the festive fayre from 1
st
December.
Our home made Christmas cake will be available from 1
st
December (my mother in law's secret recipe). If you wish to order in advance, contact the café staff- (size and price will be advertised shortly).
Our café will be closed on 25
th
, 26th and 27
th
December, 1st and 2
nd
January though you can order meals from our limited menu during those days.
Starting in New Year we plan to have our "Carvery Dinners" on Wednesday and "Fish-n-Chips", (prepared fresh as per seasonal availability) on Fridays - true Kiwi tradition.

Watch out this space for more foody news!!!!

Orit & team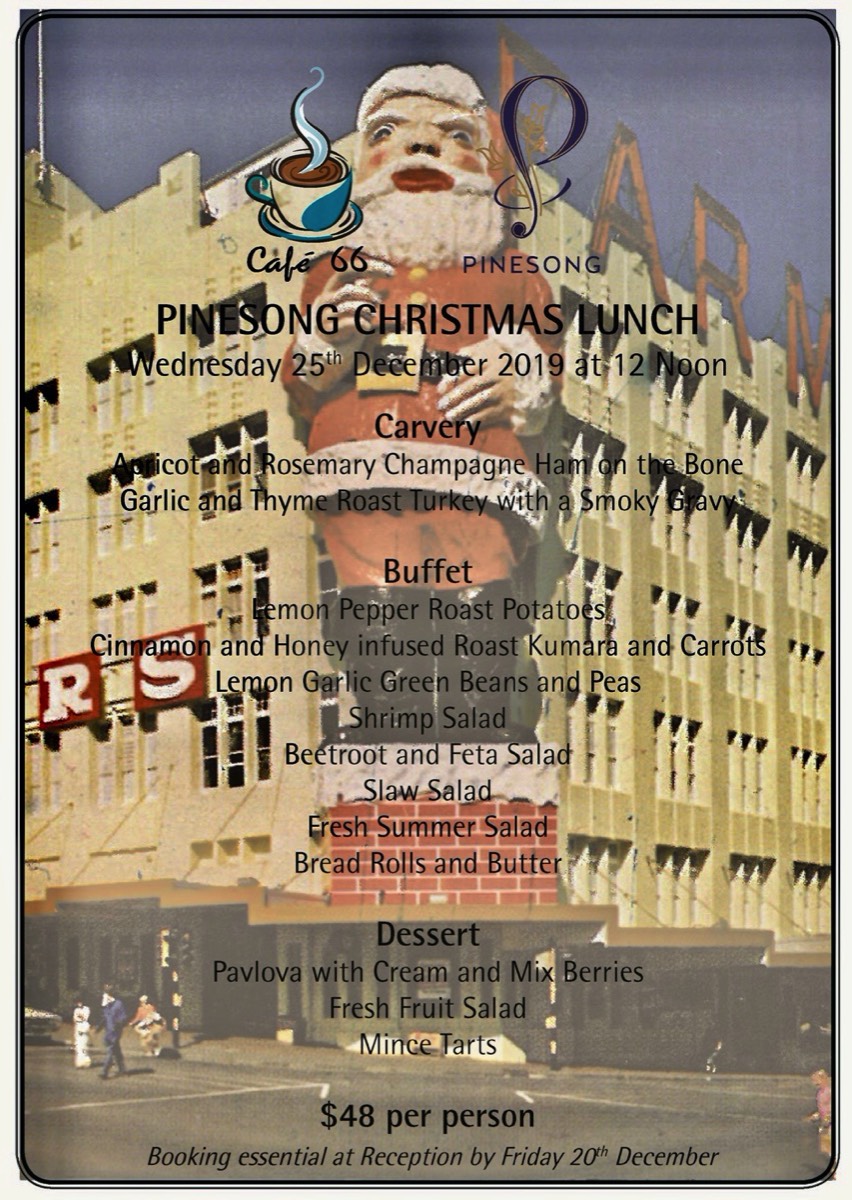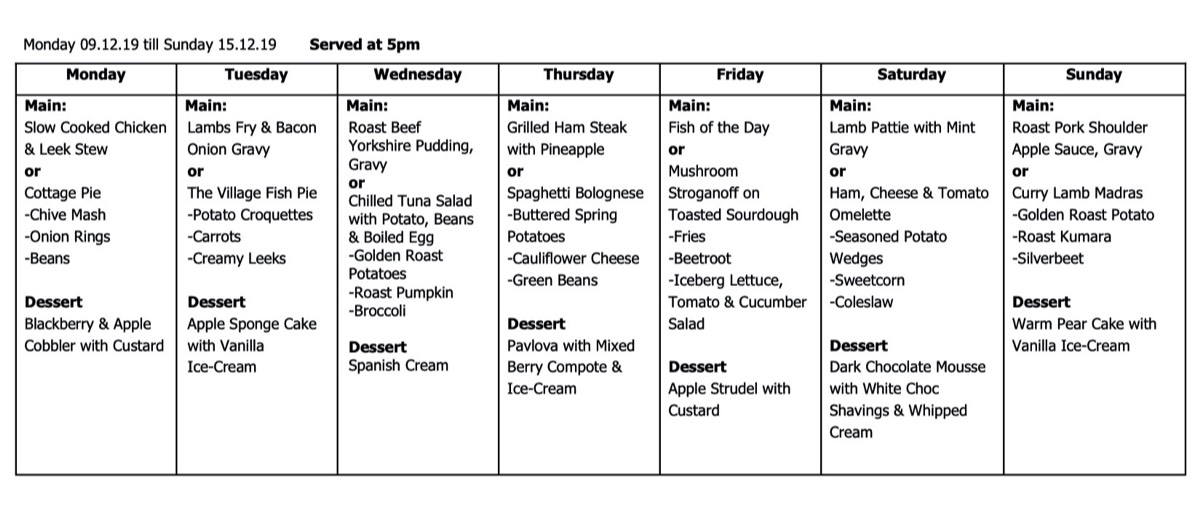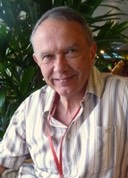 Hi,

As the creator and manager of this website I have endeavored to portray the everyday life and activities of our village from the
residents' perspective.

Your comments and contributions are welcome and to this end I invite you to use the
'Contact Us' page
.

Deryck Hunt