The first day of the rest of our lives



Official Notices




Happy Friday to everyone
What a glorious week it has been – so lovely to have the sun finally doing its thing and the sea warming up. Great to see the village blooming, bustling with activity with many residents having returned from holidays.
Around the Village
Auckland Council have agreed to visit Pinesong, to investigate the noxious vines and their damage to native trees. We must remember that the land between the beach and Pinesong is Council land so unfortunately Pinesong staff are unable to eradicate these plants from both a H&S and insurance aspect. I will not take my foot off the pedal regarding this issue so please be reassured that I am on the case.
The Pinesong Trophy cabinet has finally landed and has made its home around the back of reception. With having such a talented bunch here at Pinesong - I am certain it will be filled in no time. Although many of the trophies are sporting in nature, this is a cabinet for all Pinesong
successes. A special thanks to John Crow for his energy, research and efforts to get this over the line and a thank you to Barry Helleur for assembling and setting up.
Phone Scams – I have had a couple of residents report they have received phone calls about their banking activity and unusual items appearing on their accounts. This sounds like a possible scam so please continue to remain vigilant and ensure that you are talking to your bank.
A reminder to everyone to please return shopping trolleys to building garages/basements and their designated areas.
We welcome the first long weekend for 2020 with Monday being a public holiday.
The school holidays are nearly over, which is so sad, as life at home will take on a more frantic pace. The girls and I fall back into military style planning for sports, homework, school lunches, uniforms and oh that's right - going to bed on time and actually getting out of bed before midday. Ruby won't know what has hit her! Zali received her NCEA Level 1 results last week and I'm pleased and proud to say that she did very well. This weekend being the last before school starts, I am anticipating that I will be in the kitchen
for most of it - baking for school lunches and pre-cooking dinners for the freezer – how dreary! I will hopefully get out to Omaha beach without it being a 2hr round trip but with it being a long weekend, I think not!
Take care everyone and enjoy the weekend.
Angela King
Village Manager

FIRE EVACUATION WALKTHROUGH
As mentioned in my last week's column, the attendance for the first two sessions was disappointing. Thanks for those who attended. However, we plan to continue this as per the below mentioned schedule. Would appreciate if you can make a note in your diaries and assemble at the mentioned spot and time.
Jan Fri 24th: Terrace 211 to 220. Assemble outside V 215 at 10am.
Feb Mon 3rd: Terrace 221 to 223 & Plum Tree 225 to 233. Assemble outside 228 at 10am. Feb Tues 4 th : Conlon 301 to 310 & Totara
311 to 315. Assemble outside 308 at 10am.
Feb Wed 5th: Terrace 401/402 & Crescent 403 to 413. Assemble outside 407 at 10am.
Feb 10th Mon: Crescent 414 to 423. Assemble outside 418. Tues Feb 12 th: Plum Tree 424/425, Crescent
426/427 & Oval 428 to 439. Assemble outside 430.
Secondly, I will be away on an overseas trip from 25th Jan to 2nd Feb. I will be back in office on Monday 3rd Feb. I would appreciate if you can hold on to any matters which are non-urgent till I return. However, if it's urgent you may contact Angela.
Adios, Fred

GARDENING TEAM
Hi all
A very short note to wish you all a very Merry Xmas and looking forward to seeing you all in the New Year!
Gosh another year has gone by!! 2020 is just around the corner!!
For those of you who will be staying home over the Xmas period, just a reminder that there will be no organic collection on Wednesday the 25th Xmas day and Wednesday the 1st.
Last but not least a big thankyou to those of you that have spoilt us with Xmas presents! Much appreciat- ed!!
All the best. Your Garden team. Simone, David, Jack and Rupert.

REMINDER TO RESIDENTS
To not park in mobility parks unless they have the correct permit on display.

GYMN
Just a reminder that guests are not permitted to use our gym at any time. This is a RESIDENT ONLY amenity. Guests are only allowed to use our pool if accompanied by a resident at all times. Thank you

PARKING IN FRONT OF RECEPTION
Now we have had our reception garden renovated by wonderful Pinesong residents, could we please refrain from parking on the broad white lines so that everyone coming into the village can enjoy it.
Thanks for your anticipated co-operation.

MOBILE LIBRARY
Please be advised the Mobile Library is here every Monday at the Main Gate from 9am - 10.30am



PLEASE REMIND YOUR FRIENDS AND FAMILIES THAT OUR SPEED LIMIT IS 15KPM


NEW YEAR'S EVE
We would like to thank the many people who helped to make this
a happy and successful evening.

The group of helpers from maintenance with the setting up and dismantling of the decorations----Keiran ( a whizz kid with lights), Zac, Mark and Matthew.
Thank-you once again to Deryck for his ever-loyal support with the music and Alan for keeping things moving in his own inimitable fashion. The bar team did a wonderful job as usual and Judy opened up the evening with some lovely music on the piano.
Last but not least a big thank-you to you for turning up and making the event happen.
Winners of the raffles were---Ann Stankovich door prize and 1 raffle ,Bob Turner and Bruce Rundle the other 2 raffles.
A Happy New Year to you all and "Lang may yer lum reek!"

Regards from The Social and Dance Committee

VOLUNTEER

Do you have experience with either purchasing, rostering and/or general administration that you could share for the benefit of our residents? Can you spare a few hours per week?
We are looking for a small group of people to become the new supervisors of the bar team.
Nola Maurice is stepping down after 12 years of sterling service with our resident's bar. She is a great leader but it is now her time to 'retire'. Because she has been so capable and effective, we believe we need a group of people to do what she currently does.
As Nola has provided great notice we would like to take the time to form a small team before April 2020 and have Nola show people what she does. It would be up to the team to work out who does what. This is mainly the behind the scenes work that few people notice because it is currently done so efficiently. There is a great team of volunteers who staff the bar but the bar would not operate without purchasing, rostering and general administration.
Please feel free to talk with Nola Maurice, Margarret Fidow or Sue Harris and ask any questions that you may have. Please let any of us know if you are interested. You will be well supported by Nola and the Resident's Committee.


BAR NEWS
Winners of the Christmas Basket Raffles:-
1
st
Prize orange club 51A

Alvis Adolph

2
nd
Prize blue star 63D

Mollie McLaughlin

3
rd
Prize Yellow diamond

Robyn Craige

4
th
Prize orange club 97A

John Webb

The Xmas Cakes winners were

Jocelyn Cartwright J. Bjorngoard
Margarret Fidow Lisa Cole
FROM THE RESIDENTS COMMITTEE

HELLO EVERYONE, Welcome to 2020.....[the Year of the Rat]
Its great to see the Village coming to life after the Xmas, New Year hiatus. Empty car parks, empty apartments, empty offices, told us a story of residents and staff enjoying time with family and friends.
As we return to 'normal' village life I would like to welcome the many newcomers to our Community. There has certainly been an influx in recent weeks. Grant, Angela and Fred, have had busy schedules made busier as they take time to help our new neighbours settle in.
With many of our Village activities having resumed in the New Year, maybe its time we had a think about our contributions to these groups. 'Many hands make light work' as they say, so give some thought
into, 'Could I do more?'
Our Village AGM is coming up in April where a new Residents Committee will be elected. There are so many well qualified people living here who could make a difference with contributions to our Village life. Think about putting your hand up.
Our Village must keep going forward in all ways. What happened 20 years ago may not be relevant today. Our new Management Team, under Angela's Leadership, is looking to bring new initiatives and energy into our Village life which will benefit us all. We have exciting times ahead.
Cant wait!!!

Sue Harris [Committee Chairperson]
PINESONGSTERS START FOR 2020
Our Pinesong Choir reconvenes on Tuesday 4th February with afternoon tea at 3.15pm in the Matai Room. 2020 already looks to be an exciting year with a number of commitments already in the mix; we have received another request during the past week.
Please remember that a special invitation is extended to new members, newcomers to our village and those of you who think about it from time to time and put it off until next week! The beginning of the year is a great time to start.
The Pinesongsters are an integral part of village life and go back to the earliest days of the village. We have three guiding principles: we make music together because we enjoy it; the fact that we give pleasure to others is a great bonus; and we always try to improve.
We currently number
30 – 35 members.
If you are interested speak to a choir member, give me a ring or just simply join us in the Matai Room on 4th February at 3.15pm.

Doug Lilly
817.2199
Did you know...........
If you have no direct contact with our residents who live in Assisted Living apartments or Care Units you may not be aware of some of the antics that go on when they meet for their activities. (There are also some independent residents who join in too). Their 'team leader' is Skevi and together they have such fun - along with exercises, indoor bowls, games, crafts and even pampering sessions. Skevi's kindness shines through and she is very loved, but it is her sense of humor that comes to the fore in the Bingo sessions, along with the pet names she has for them all, that is a source of great entertainment. She knows them so well. Then there are the outings they go on now and again, like last Friday when they went in the village bus to St Heliers and enjoyed a picnic lunch in the park, and during the year they have regular contact with local kindergarten and many of you would enjoyed the return visit from the children when they brought to us their Christmas concert.
I am thrilled at the difference it has made to Colin's attitude to life since he began attending these activities, and he is not alone in that. So thanks to you Skevi, and to your support team, job well done.
Regards Dianne Wall
ZUMBA

9.30am in the Seabreeze lounge.

Everybody welcome

Hilary 817 6555 Janet 021 252 1471
VILLAGE SHOP NEW HOURS!!! NEW HOURS!!!
The shop re-opens this coming Monday, 20th January at the new time of 10am. As requested, we are reverting back to our old hours of 10am to midday, Monday, Wednesday and Friday, as this is the time that most people prefer.
We would still like to open the shop every day and will do so if we have enough volunteers to man it. So far we have had three residents offer their services and only need another seven to enable us to increase our days to include every Tuesday and Thursday from
10am to midday.
If you are a new resident to the village, and can spare just two hours once a month, this could be one way to get to know other residents. No experience is
necessary as full training will be given.
If you feel you are able to help out with this, could you please phone
Joslyn Tierney 8175799
FIRST QUIZ for 2020
Will be in Bayview on Saturday 1st February at 4pm.

Janet and I are both prepared for our first essay when we return to school - "What I did on my hols". We did a cruise around NZ and boy, did we learn a lot. Will that influence our questions - it might, it might not? Though the key question might be - do we remember? Then again there are plenty of current affairs from the Royal Family to Donald Trump and then again, the Australian fires and Ricky Gervais at the Oscars.
Where shall we start? There will of course, be our usual mix of questions well-suited to Pinesong residents - as always. Trust us. Ask those who have been before. No, on second thoughts, don't! Seeya there.
Janet and Tony Cross


SCRAPBOOKING Craft Class
Will be starting 1st Friday of March 9.30am to noon there after 1st Friday of every month.
Scrapbooking is putting photos in albums sorting or framing what every you like also we welcome other craft people to join us such as needle work card making quilting knitting anything you like come and join us even if to catch up on some work you are doing.
Look forward to seeing you. Tina.

Calendar Scrapbooking Craft Class
6th March. 1st May.
3rd July. 4th September.
6th November.
3rd April 5th June
7th August 2nd October
4th December

Tina 19 Anchorage ph. 817 1940
PINESONG RESIDENTS WATER COLOUR LESSONS 2020

No cost for tuition fee. I have a 20% discount arranged with the FRENCH ART SHOP If paint, paper, bushes are required (It is great when the group is using the same appropriate materials) A visit is made to the FRENCH ART SHOP prior to lessons commencing, very interesting to see a dedicated art shop. Lessons Monday afternoons 1pm - 3pm Classes last six weeks. Only 4 people.

First class 2020

Start Mon. 10th Feb.
Finish Mon.16th Mar. Numbers filled...Lynette Haldane, Tina Irwin, Teresa McLaughlin, Margaret Topzand.

Second class 2020

Start Mon. 20th April. Finish Mon. 25th May

Third class 2020

Start Mon. 7th Sept Finish Mon. 12th Oct.
A booking on Thursday afternoons has been made for an independent watercolour group to get together to continue their interest in Watercolour Painting. Same time as classes 1pm - 3pm.
Residents interested in attending the second or third classes please contact

Robin Mansfield, Peninsula P/12, Telephone 817 2212


TAI CHI
So good to see the 'regulars' returning to their Tai Chi class and we have welcomed new folk wishing to join in. Quintin Derham, (or Master or Sifu) is a 9th Black Belt and former NZ Champion but now at International Level. We are fortunate to have him lead the class on Tuesday mornings. Quintin has been coming to Pinesong since 2001 and has planned this class for 'mature citizens'.
Cost per session is $5 or a 10 class concession card is available for $50. First lesson is free.
Further enquiries to

Vel Fleming
816 8384
5 Cliffview
CROQUET@PINESONG

Happy New Year to all croquet players! Play seems to have continued unabated through the holiday period with Monday and Friday afternoons especially busy.
The plan is to start the year with the Drawn Pairs and as it takes at least a fortnight to get the first games of the next trophy competition under way the entry list will be up on the notice board very soon. Good luck and get signing please.

Janet Cross.
4 Manukau
WALKING GROUP FOR 2020

We have recommenced our Thursday walks and Saturday Tramps to commence Saturday 11th. Should you wish to join our Happy Group and you have not done so before, please call me, Jocelyn Cartwright 30 Manukau Apts. 816-8312 and I will put you in the picture. The walks are not too hard. We use the Village bus and some cars. After Thursday walks we have refreshments in the 'Pool Café'.
In my report for 2019 I am sorry to say I put the wrong starting date down.
It is January 9th 2020.
I also did not thank Grant Aldridge for driving the bus on several occasions. Thank-you Grant and the other drivers, Geoff Long, Rob Perry and Arthur Hammond. We could not manage without you.
Jocelyn Cartwright, 816-8312.


PETANQUE
Regarding the start in the New Year, it will be Monday 3rd February at 1.50pm. We would love to see old and new players trying out our lovely new court. New people this is a very easy game to play as all you need to do is throw the petanque balls as close to the small red kitty ball as you can. You are welcome to go down at anytime you feel like having a go during the day. The balls are in the shed by the croquet court. All you have to do is lift up the roller door which is never locked. You will find our petanque balls on the right hand shelf in their cases. Come on give it a go, you might find you quite like it and then maybe you should join us for a proper game on Mondays at 1.50pm in the New Year. Starting 3rd February 2020.
Freda 24MK Ph. 817 4300
THURSDAY BOOK CLUB BACK IN ACTION AGAIN

Happy new year to one and all

Thursday 6th February, 10.00 am
Bayview Lounge
It's Waitangi Day, but we hope a few of you will be around.
Davina 817 4242


A BIG THANK YOU TO
Terry and Margaret Debanham
We appreciate the planning and time given in organizing fantastic trips on buses, trains etc.
The outings are enjoyed immensely. Christmas Greetings from us all.

BINGO BINGO BINGO
First night for 2020 is Mon 13th Jan
6.30pm in the Matai Room .
We hope you had a happy and relaxing Christmas and New Year and are all ready for Bingo to start again. New residents are so welcome and the cost is $5 to get 10 games and a raffle ticket with a $5 free ticket as a prize. We always welcome new players, no experience is required and Fay is happy to help newcomers. We are a happy crowd and we get together in the Matai Room every Monday night at 6.30 with the games be- ginning at 6.45. Bring along a marker pen and your- selves and join in the fun.

Fay Heywood and Aileen Keery
NU2U
Re-opening Wednesday 5th Feb. Perhaps with a sale??? Best wishes to you all for 2020.
From Jean Piper and the Nu2U team.
404SB 817 9054


BRIDGE CLUB
Compliments of the season to all our Pinesong members. We will resume play on 11th January 2020 at 1pm in the Matai room.
We would like more members to join our happy little social group on Saturdays at 1pm - 4pm. If you would like to join us,
please phone Althea 817 5666 20 Peninsula
INDOOR BOWLS
Re starting Wednesday 15th Jan.

Have a great New Year from Freda

AQUASIZE GROUP
The Aquasize Group will restart on Tuesday 4
th
February 2020 at 9am.
An informal group will continue to meet at the usual time 9am on Tuesday and Friday over the holiday break.
All are welcome to attend and look forward to meeting new residents who enjoy gentle pool exercises with a friendly group of people.
Merry Christmas and a Happy New Year

Noel Clark
Ph. 8154116

WHAT IS ON IN JANUARY TO FEBRUARY?

If this is your first summer at Pinesong
you may not realise that some activities continue even when convenors take a break.
The following table games continue throughout the year since we do not need to worry about the weather
Mahjong Matai Room - follow the corridor past the bar – just come on in between 10 and 12.
Cribbage Bayview – tables alongside Library Mondays 2pm to approx. 3.30pm - some people start a little earlier.
500 Bayview – tables alongside Library Tuesdays 10am to approx. 12 noon – usually groups are set up about 10am
Rummikub Bayview – tables alongside Library Fridays 1.30pm to approx. 3.30pm - usually people start somewhat earlier but people can join in when a round finishes or an empty seat arises
If you have not played recently or not at all come along and observe. You will find many people willing to guide you. These games can be played by 2, 3 or 4 people and new tables can be added quite easily if required – the more the merrier.
We are there to enjoy ourselves and YOUR company – there are no prizes and therefore there is NO pressure.
Many activities continue so just ask around and do not hesitate to form a table of your own if the room is not being used. The information at the back of the Pinesong Press sets out the regular bookings for the various rooms.

Margarret Fidow 817-3726

PINESONG SALON
Pinesong salon has re-opened
There are limited spaces available until the end of February.
Dianne, Debbie and Sheridan look forward to seeing you in 2020.

Ph. 817-0773 or ext 8003
THE PINESONG READERS GROUP

What have you been reading lately?
We meet the third Wednesday of each month.
In each other's homes at 2pm.
We have 3 available places for new members.
No set book is required, just the one or two
who you would like to talk about.
If this idea appeals to you, give me a ring.
Margaret Topzand: 817 3893 or 021 213 8256
Email:
hamatopz@inspire.net.nz

Many thanks in anticipation, see you Margaret
TUESDAY COFFEE STROLL
I thought it time to mention the Tuesday Ladies Walking group. This group commenced in 1988. I formed it with members of the Mt Roskill Ladies Probus Club. As this club is no more I have continued it with a group of ladies here at Pinesong. My sister Margaret Bovaird and I are the only remaining members of the 1988 walking group. Janet Trainer offered to drive the Pinesong bus so now we go further afield. We love our Tuesday walks and our coffee afterwards enjoyed at many different cafés around Auckland is the highlight of the day.
Thank-you to Pinesong for allowing us to use the bus and thank-you to Janet Trainer for driving us all over the city. Occasionally Janet has been unable to drive so Geoff Long, Arthur Hammond and Rob Perry have joined us ladies.
Thank-you to all and Seasons Greetings.

Jocelyn Cartwright
816 8312
TABLE TENNIS
Our 2019 "season" has ended with the final of the Doubles Competition being played on Monday afternoon. We have had lots of close games this year and plenty of support during matches.
Wally Martin and Pam Choat came out the winners after a close contest against Patricia Carr and Jeff Prior. The presentation will probably take place before play on Thursday.
Many thanks to everyone who has been part of our table tennis group in 2019. It has been great to see all three available days being used and the fun and companionship this game produces in the Kauri Room is so special.
For those not going away on holiday, table tennis will continue, with probably a quiet period between Christmas and New Year. Grandchildren are very welcome to join you for some fun!
Merry Christmas and a Happy New Year to all.
Pam Choat (8174826) & Ken Jarvis (8168445)
FITNESS CENTRE

I sort of try to keep an eye on the equipment in the gym and liaise with maintenance if anything needs to be done.
There is a problem with the display on the
cross trainer
, and we are looking to replace it. I am trying to find suitable machines that would work for all sorts of users here. It may not happen immediately, but it will happen. Now where did I pick that phrase up from? Meanwhile, if you want to reset the timer to zero, turn it off at the wall, wait a few seconds then turn it on again. There are other ways to reset it but they are all a bit more complicated.
The largest
Swiss Ball
has run out of puff! My question is, does anyone use it? Give me a call if you do and I will arrange to get it pumped up.
I am always available to help people who want to use the equipment but feel unsure about trying. Just give me a call and we can arrange a time.

Tony Cross – 8176066

AUDIKA Green Bay

The now Audika Green Bay are offering a
FREE
clinic to check and clean hearing aids.
This service will be the 3
rd
Monday of the month in the Rata room, Ground floor Seabreeze
10.30am – 11.30am.

PLEASE NOTE IT WILL NOW BE THE 3
RD
MONDAY OF EVERY MONTH
GIVE A KID A BLANKET

This charity is asking for bedding again I collected about 60 last year but maybe there are more available. All gratefully received.

Trish Richards 8173758 The Point.

CRIBBAGE

We are looking for new players so please come and join us in Bayview lounge on a Monday afternoon at 2pm. Even if you have not played before you are welcome as tuition will be given.

Daphne Freeman 816 8031

MAH-JONG
Have you ever wanted to learn Mah-jong or to pick it up again after some time?
We have 3 sessions of Mah-jong, Wednesday, Thursday and Saturday from 10 to 12 in the Matai Room.
On Thursdays one of the tables is a beginners group and I will be coaching newer and returning players who wish to re-join a group. We have a few people interested so I will working with people on Thursdays, except for the first Thursday of the month which is normally Book Club for me.
We are more social than serious so we play and then normally have lunch together in the café for those who wish to join us.
Whenever you like please come along and see how the games go. Previous experience is NOT required.
We would particularly welcome newer residents and at this early stage of the year it is quite a relaxed time.
If you have questions just call me on 8173726.

Margaret Fidow 43 Manukau
MOVE with MIRA!!
Come along for a 30 minute workout with Mira. Improve your posture and balance. Build a stronger more flexible you and have fun while you do it!
(NB: Chairs will be used. Seated and standing exercise.)

Thursdays 9.15am in Seabreeze lounge.

See you there!

GARDEN CIRCLE
Happy New Year to you all, lets hope its a good one. If you have been walking around the Bush area over the last few weeks you would have come across a hose across the path. This is because we have had no water to our taps for quite awhile. We are hopeful that this will be fixed soon as we are struggling a little with keeping up with the watering.
I also want to get your help around the pond where the Goldfish live. If you come across any ducks could you do us all a big favour and shoo them away. They are nibbling on the waterlily leaves and chewing through the actual flowers as they bud. They try to get the insects I believe and we have lost all our waterlily flowers because of this issue. I love all animals but the ducks are causing us a lot of issues; mud is being generated around the pond area, general mess on the paths and of course the waterlily problem as well.
Well apart from these few little issues everything is all well. I wish we could say the same for our cousins across the ditch. Lets hope for a lot of rain for them as it is very distressing to see so much devastation in Australia.

Aileen Keery - 817 3399
SENIOURNET WEST AUCKLAND
Have moved premises to the RSA, Railside Avenue Henderson; parking available. Handy to train, buses and the Mall. Help and Information days held 2nd and 4th Tuesday of the month from 10.00am to 12 noon.
If you need help with your computer/device or a refresher on something you have forgotten, don't hesitate to call in and see us.
Windows, Apple and Android systems covered.

Phone 837 7600.

KNITTERS NEWS
A wonderful mixture of rugs, jumpers, cardigans, hats and slippers is to be delivered by the time this issue of the 'Press' goes to print. All items being most useful in this cooler weather we are now experiencing.
But there is a big BUT this time. A few weeks ago I attempted to 'pull back' from what I have now done for the past ten years, but it's just not working for me so I have chosen to relinquish my position as 'the wool lady'.
Those of you who may wish to continue knitting can still deliver your donations to the Maternity Ward Reception at Waitakere Hospital and they will pass garments on to where they would be most appreciated, should that be necessary.
Any remaining wools I have, will be donated to the local Hospice as they have their own busy knitting groups who can make good use of any yarns available.

I thank all the willing workers most sincerely for the hard work as well as the quality of the garments you have made for our most worthy cause. Your dedication has been memorable.
Thanks again,

Anne Clarke 021 1128523
SNOOKER AND POOL
Looking for new players of any level to join our group.

Tuesday and Thursday at 2pm
in the Snooker room next to the bar in Seabreeze lounge next to the bar.

Any further information please call

Bill Mules 827 4747

CARD MAKING GROUP
In the craft room. For 2 hours on Thursday mornings 10-12pm.
Also we have greeting cards on sale at the same time.
Come and have a look or join us and make your own, its fun.

Norma Lee


BLOKES SHED

Further to the notice in last weeks Press.
Remember if you are using or intend using the Blokes Shed you must fill out a Disclaimer Form for 2020 at the Reception.
We are proposing a short meeting on Saturday Jan 25th at 10am for all who use the Blokes Shed. Please attend and spread the word to any who you might think has missed reading this notice. Regards John/Wally Martin and John Nicholls Res. Comm. Rep.

USE OF THE FITNESS CENTRE
Anyone is free to use it or course. Other users just ask you to please leave it as you find it – that means windows closed so they are not left open all night. Makes it cold for Charlie Bish and a few other early risers!

If you need help to use any equipment I am quite prepared to show you how on an "all care but no responsibility" basis! Just give me a call and we will arrange a time.

Tony Cross 817 6066

AA SENIOR DRIVING COURSE

Keep Your Freedom and Independence
Are you a member of the AA? Are you 80 plus?
Did you know that you can book a FREE in-car coaching session? A few days ago I made use of this service and was mightily impressed. An AA driving instructor came to the village, we drove in my car for a whole hour while she observed my driving style. Before we took off she checked the following: 1) vehicle check, 2) cockpit drill, then while driving, 3) communicating and signalling, 4) car control, 5) hazard identification,6.tips, hints and feedback. My correct seating position was also checked. If this is for you: Phone 0800 223 748 or go to: aa.co.nz/senior-driver and make an appointment. My instructor was Shifali Patel. The whole session was well worth the time it took. And pleasant!

Margaret Topzand, 817 3893

TITIRANGI RSA DINNERS
Our amazing dinners include a $20 buffet with roast vegetables or salad with also a Dessert included. We have a courtesy van that runs every hour on the hour on Wednesday, Thursday and Friday which goes directly to your door to pick up anyone willing to join us here at the RSA. They also get dropped back when they are ready to go home. To book for this just make a phone call and let us know how many and what time 817-6415.
We have regular exciting entertainment, comedy nights, open mic nights and fundraisers. Every second Friday we have live music, for example Shane and the Shazam! band Is performing Tomorrow from 8.00pm which is $10 a ticket, and coming up we have a Dire straits tribute band in June. The RSA puts on entertaining Quiz Nights every second Tuesday of the month from 7.30pm and the last Thursday of the month we have a lunchtime quiz at 1.30pm which is always a good laugh. We have many activities available such as a golf, pool, snooker, darts and fishing. Every couple of months The fishing and golf sections go out on day or over night trips, which they all enjoy. We also have 500 club where they meet every Tuesday around 1.00pm.

For pictures of upcoming events you can check out our facebook page
https://www.facebook.com/titirangirsa/?ref=bookmarks
Laura Richardson


ELECTRIC BLANKET TESTING
The next collection for testing of electric blankets will be on Tuesday 18th February 2020.
Please note that charges for testing and minor repairs of each blanket have increased and are now:

Single...............................$16.00 Double/Queen..................$18.00 King.................................$19.00

Please feel free to contact me as shown below if you have any queries.

Regards Malcolm Steer Jumal limited t/a Mr Electric Blanket Ph. 09 478 3867 Mobile 027 458 6250

Village Care Centre Clinic



COMPLIMENTARY NURSE CLINIC
We have a complimentary nurse clinic on a Tuesday and Friday morning from 10.30am – 11.30am to check your blood pressure and talk through any concerns you may have. We can also provide other services at the clinic such as wound care and injections and a fee is on-charged to cover materials. If your wound is covered by ACC the charge for the dressing is free of charge. If you visit the nurse outside of the clinic hours a registered nurse consult fee will apply, plus cost of materials.
If you have any questions about service costs please ask. Seabreeze Level 2.

For those of you who have either pendant or wrist call bells, could you please make sure that you are wearing them.
Over the past few weeks, we have had residents fall in their apartments and they have either crawled to their phone to contact family, or staff have routinely attended to administer medications or assist the resident with cares and found the person on the floor.
Pendants have been in drawers, on the bedside table or several other places, but have not been with the resident.
The staff are here to assist you in any way they can, but if we do not know you have fallen, then we cannot help.
Linda G

ACCIDENTS/INCIDENTS
If someone has a fall, our natural tendency is to want to help however please do not attempt to get them up or move them before our staff attend. Moving them could cause further damage and you are also at risk at of injuring yourself. We are very fortunate that, unlike other providers, ALL Metlifecare staff are fully trained first aiders and more than capable of assessing situations and deciding on the actions needed, especially the Home Support Workers.
Should you wish to try to make them more comfortable, cover them with a blanket, but do not put pillows under their head in case they have suffered an injury to their neck. However, the most important thing that you can do is to talk to them and reassure them.
When an ambulance is called, the control center will always ask if the patient has been assessed by a doctor or registered nurse. Just answer no and say that the person is an independent resident and therefore no medical information is available. They will continue to ask further questions such as "is the patient conscious? ".
The time taken for the ambulance to respond will depend on the severity of the situation as well as the demands on the service at that time. It is not unusual for a non-urgent ambulance to take between 2 – 4 hrs to arrive and we always make sure that someone stays with the resident (family, friend or staff member) until it arrives.
Should you require any more information, please do not hesitate to contact me. Linda Nurse Manager 027 646 1694

MACULAR DEGENERATION
A few residents have expressed interest in attending this talk at Waitakere Gardens and have asked about transport.
As we are unable to provide transport, we have decided to organise the speaker to come to Pinesong early this year.
Details will follow nearer the time.
Linda - Nurse Manager

ECARE
Sonja from Ecare is visiting
Monday 10th February at 9.45am on Level 2
Ecare is a self-monitoring of weight and blood pressure. If you'd like to know how to do it please come along.

PODIATRIST CLINIC
The 3rd Tuesday of every month.
The next Podiatry visit is 18th Feburary 2020.
This will be in the Beauty therapy room ground floor.
Please contact reception for an appointment.
Need regular injections?

PARKINSONS MEETING
Please be advised the next Parkinsons meeting is on
Wednesday 26th February in the Kauri room at 1pm.
State of Grace Funeral Services
Family and friends are also welcome.

PHYSIOTHERAPY
Hi everyone, we would like to take this opportunity to thank both residents and staff for the continued and ongoing support.
We would like you to be aware of the changes to our pricing policy which takes effect on October 1st 2019.

Cost of Treatment: PHYSIOTHERAPY
ACC Initial Assessment & Treatment $40
ACC Follow Up $25
Private Initial $120 / 60mins
Private Follow Up $70 / 30mins
Please note – Cost of treatment may vary if your appointment is short or extra long.

Shivani will be on site Tuesday, Thursday and Friday Between 8am and 2pm.
Exercise Class on Monday's 9.30am for 30mins.

We now have an eftpos machine in the clinic and will no longer be placing charges on account.
Our Physiotherapists are available to chat about consultations & or charges.
For appointments, you can call me on numbers below.

With kind regards,

Mandy Dutton
Office Administrator
Ph: 627 9560
Freephone 0800 229 749

PINESONG BEAUTY
Wishing you a Happy New Year from the Beauty Salon.
The Beauty Salon has re-opened from Wednesday 8th January 2020.
Kimberley

HOSPITAL SHUTTLES
St. Johns hospital Shuttle for:

Waitakere
Book 3 days ahead of appointment.
0800 000 606
$10 return

Greenlane hospital
Auckland hospital
North Shore hospital:
Book 3 days in advance.
0800 809 342
9.30-4pm
$6.00 each way

DO YOU WANT TO IMPROVE YOUR BALANCE AND PREVENT FALLS?
Hi everyone, we are looking for 8 people to take part in a strength and balance trail using a electronic device (provided) featuring 6 exercises that have been taught to thousands of people across the Auckland region. Quintin Derham the Tai Chi teacher at Pinesong has developed a programme that is easy to follow and can be practised each day at your home.

A group of people have already used the device and found it really useful for improving balance and easy to follow.

Next Tuesday (21st November) at 9.50am after the Tai Chi class in the main hall Quintin will be meeting people to discuss the programme and get you started.

If you want to improve your balance and stability then here is a wonderful opportunity to get started. If you are interested please contact Quintin on 021 536768 or email quintinderham@gmail.com

LABTESTS CLINIC AT PINESONG
Please note Labtests have advised that for all future blood tests every resident must have their doctor; nurse or medical practice ring, fax or email Labtests first to book an appointment if wanting a bloodtest done here at the village.
This is regardless of whether it is done at reception on our clinic days Mon/Wed/Fri at 2.30pm or a home visit, this will be the procedure going forward, sorry no exceptions!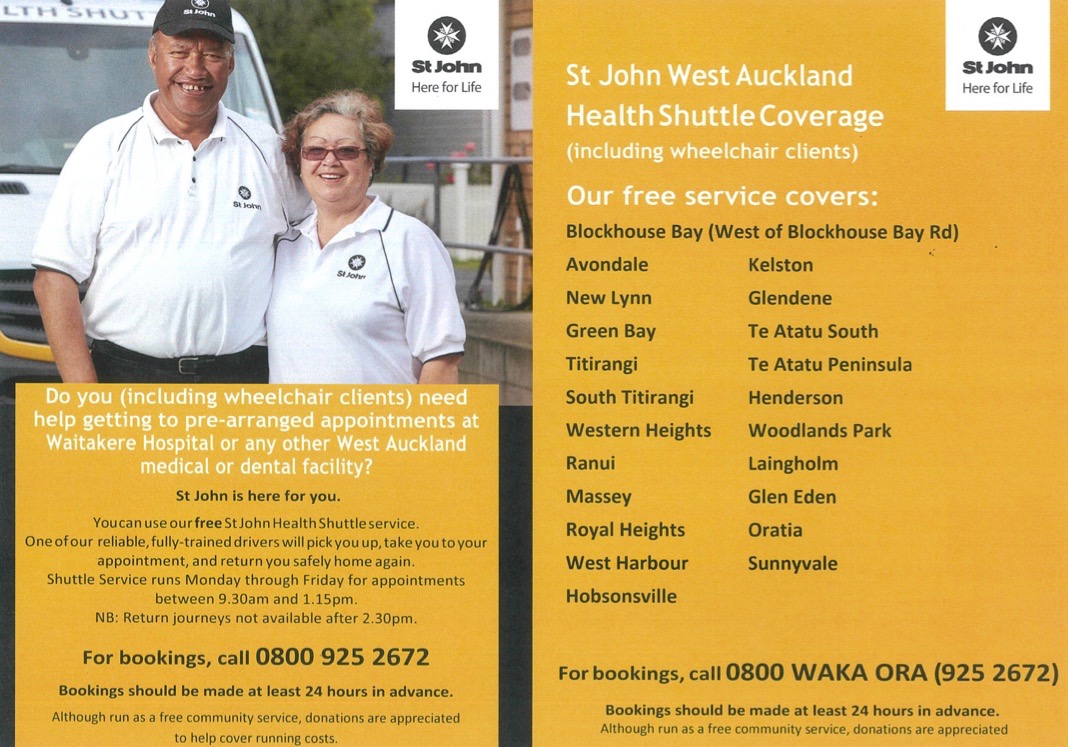 Cafe' 66


Restaurant Notice



CAFÉ 66

Sunday 26.01.20 at the Café from 12pm:
Roast Lamb with Mint Sauce
or
Grilled Ham Steak with Pineapple all served with Roast Potatoes, Roast Kumara, Garden Peas & Gravy
$14.00 Dessert:
crème caramel
$3.50
Wednesday 29.01.20 at 5pm at the Café:
Roast Chicken Sage & Onion Stuffing with Gravy
or
Creamy Mushroom with Toast, Roast Potatoes, Cauliflower Cheese, Peas
Dessert:
Vanilla Panna cotta Berry Coulis
$3.50
Buffet
: fish bite with lemon veg Horseradish infused mashed potatoes Creamy mushrooms Sautéed Courgettes in dill Crunchy apple slaw

Dessert:
Ambrosia


Orit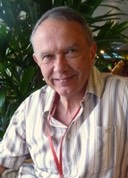 Hi,

As the creator and manager of this website I have endeavored to portray the everyday life and activities of our village from the
residents' perspective.

Your comments and contributions are welcome and to this end I invite you to use the
'Contact Us' page
.

Deryck Hunt