The first day of the rest of our lives

Dear Residents and a huge welcome to all our new residents,

I am not sure about you, but I get the feeling that the end of year busy season has kicked off early and Pinesong is in full 'silly season' mode – which is fantastic given the past 8 months!

What a wonderful afternoon we had yesterday at the 'Coming out of lockdown party'. A huge thank you to everyone involved in this hugely successful event - a special thanks to Delwyn, Grant and Judy for all your passion and exceptional organisational skills. A special thank you also to the Bar Committee for keeping the drinks flowing (it is thirsty work when dancing) and Deryck – great job as always. Thank you also to our 'behind the scenes' organisers – Orit, the kitchen/café team, Fred, Shelley and Lisa, Katrina and the Maintenance team.


Around the Village
Next week we have Carl Doy coming to Pinesong – this is also shaping up to be a very special Pinesong event, so don't forget to get in early and let the Reception team know that you are coming.

Care Home and Village Services
On another positive note we have implemented a new management staffing model for the Care Home and for Village Services ensuring that we continue to deliver exceptional cares to the various parts of the village. As of Tuesday, 27
th
of October we will have two very separate roles - a Nurse Manager who will be looking after the Hospital and Rest home only and a Care Services Manager for Village Services.
I am pleased to announce that Rebecca Ou Yang will be our new Nurse Manager from Tuesday. Rebecca is very familiar with Metlifecare having worked as our Nurse Educator. Rebecca will be on a full orientation next week with Carol our Regional Clinical Manager and myself however can be contacted on
027 646 1694 for Hospital and Rest home matters.
The new role of Care Services Manager is still in the recruitment phase however we are really pleased to share with you that Alisha Tamepo-Pehi will be covering as Village Nurse. Alisha will be available Monday – Friday, 9am – 3pm for any queries or issues that you may have. Alisha will also be running the Wellness Clinic on Level 2, Monday, Wednesday, and Friday, 10.30am – 11.30am, no appointment neces- sary. Alisha will officially commence on Tuesday 27
th
October however is having a hand over with Linda this week.
This week we say a very sad farewell (I am holding in the tears but you know what I'm like) to Linda Goodwin our Clinical Nurse Manager. Linda has done an amazing job in her time here at Pinesong and we are very thankful for this. I am sure you will all join me in wishing Linda all the very best in her future endeavours.

AGM
A reminder that our Metlifecare Annual General Meeting will be on
Wednesday 18
th
November 3.00pm
, Seabreeze Lounge. Should you have any feedback/questions you would like to present, please do not hesitate to provide these to me in advance. This enables our Executive team member/s to have the answers for you on the day of the AGM.

Resident feedback and staff recognition
With so much of this year having been muddled with various COVID shut downs we are striving to get the PSG waka back to normal journey times and routes. One of the areas I am really keen to reboot is in the area of feedback – positive and areas to improve. There are a number of options available but in particular there is our Feedback form (located behind reception). You can fill out one of these forms at any time and pop in the box located next to the forms. We also have our monthly staff 'Heart of Gold Award' forms located in the same place. We would love to hear from you when you see one of the staff making a difference that exceeds our highest standards. We like for the staff to be recognised for this and so that we can recognise and celebrate their achievements. I know that all Pinesong staff do an amazing job so please don't think that this programme denies us celebrating all our staff for all amazing work that they do.

Exciting process changes for Maintenance
Later in the Press you will read more about an exciting new process that we are implementing for the team. Utilising technology and therefore enabling automation we will have greater insight into the maintenance request process – times taken, volume, types and more. There isn't very much that will change for residents as far as the process goes however the outcomes we believe will be enhanced resident satisfaction in knowing where and when your maintenance request is at. This new process will kick off Wednesday 28
th
October. To find out more read on in the Press.

Gosh its been a pretty full on week at home – 2 children sitting Mock NCEA exams has been an interesting time – and you all wonder why I spend an hour driving to work!!!!! But for the time being the exams are now over and so there is light again (and calm). There was a lot of Rescue remedy being administered for me and the girls! This weekend is recovery mode for me but for Zali its all work although there is a request for my car already. The sooner we purchase her a little car the better or is it? Last night she did her first evening drive down to Red Beach - of course, she got home safely and so did the car however I was a bag of nerves for the whole 3 hours. Ruby is in the midst of redecorating her room which has taken on a life of its own and interestingly its very pink!
Big warm hugs to you all till we catch up again soon,


Angela King
Village Manager

Hello Everyone,
It has been a wonderful week so far as we are building up to the Christmas and New Year activities at Pinesong. It was wonderful to see so many of our residents enjoying the 'Coming out of Lockdown' Party on Wednesday. It was also nice to see a few of them in their party attire. Well done.

As usual a few notes from me:

Water restrictions are still in place and all residents are reminded to continue using only buckets for watering the plants.

Please segregate your rubbish in the various bins that are provided. If you have any major stuff to be disposed, seek help from the Maintenance.

In case of any emergency assistance in your dwelling please use the call bell that is provided or neck pendant (for those who have been allocated), rather than calling on the phone. Our staff will attend to you as soon as possible.

Once again a reminder to all dog walkers not to leave nor dispose dog poo around the village.

Foodies Focus Group meets every month. You can pick a copy of the minutes from Reception.

Orit and team are busy planning the Christmas & New Year celebrations. Watch this space.

Finally, Powley one of our village in Blockhouse Bay is having their swimming pool re-surfaced. Till such time we have extended an invitation for their residents to use our pool. In case you meet them, please give them a 'Pinesong Welcome'.
Bye for now. Enjoy whatever is in store for the rest of the week and enjoy the long weekend.



Adios,
Fred Quadros
Assistant Manager


The West Cluster Village Maintenance Teams are undergoing some maintenance.
We are always looking for ways to improve our services. To that end we are pleased to share that the maintenance team at Pinesong have joined forces with the other Villages within West Auckland and the Support Office to help shape how we can improve the overall experience around maintenance.


What are we doing?
This working group has several initiatives aimed at working better together as a team. One of the key projects is to improve the maintenance work request process by digitising our maintenance work requests forms.

Why are we doing it
With our new system the team will be

better able to stay informed on progress

able to prioritise

receive information in the field

communicate easily as a team

analyse what types of requests are coming in
When we did a time and motion study (we monitored workflow at all the villages for 3 weeks) we learned that most jobs are fixed within 24 hours. We also learned that having a well-defined workflow allowed the team to get jobs done faster. Interruptions to their day had the single biggest impact on customer and employee satisfaction. This new tracking system will help reduce some of that.

How will it affect you?
We need your help and feedback as we adjust to a new way of working. We ask that you continue to utilise the maintenance request book at the reception desk as your primary way to log a ticket. By using the book in the first instance it will do two things, it will keep our maintenance team focused on the job at hand and it will allow the receptionist team the time to input all requests into our new tracking software. If you are unable to come to the reception desk or have a truly urgent need, please call reception and they will take down your request and triage it appropriately. Logging your request in the book or speaking to the Front Desk team is the best possible way to make sure you are put in the system. When you call, you may be asked if this is to log a new ticket so that we can get it entered for you quickly.


New Routine Reminders:

use the request book to start your ticket


only call the front desk if you are unable to come down or have an urgent problem

speak with the front desk team rather than call/stop the maintenance team

This system has been in use at Longford Park Village and the residents and staff really love it. We look forward to this having new system in action as we think we will too!

PINESONG COMPLIMENTARY HERALDS
Please just a reminder that when reading one of Pinesong's complimentary Heralds, to please leave them where they are and not take them away as other residents look forward to reading it as well. We have been getting complaints that Heralds are not in their designated areas.


REMINDERS:
Organics collection Monday - Wednesday - Friday (long weekends will be collected the following day) Please keep organic waste to the size of a 42 litre container supplied, and have your waste out by 3.00pm on these days.
If you manage your own garden and need specialised gardening assistance or help with planting/weeding we are very happy to assist you however please note that there will be a maintenance/garden
fee of $35.50 per 30 minutes.
Please keep this in mind when filling out a request.
Wishing you all well through these cold winter days, keep warm, keep safe.

Your Garden team.

REMINDER TO RESIDENTS
To not park in mobility parks unless they have the correct permit on display.

GYMN
Just a reminder that guests are not permitted to use our gym at any time.
This is a
RESIDENT ONLY
amenity. Guests are only allowed to use our pool if accompanied by a resident at all times. Thank you


PARKING IN FRONT OF RECEPTION
Now we have had our reception garden renovated by wonderful Pinesong residents, could we please refrain from parking on the broad white lines so that everyone coming into the village can enjoy it. Thanks for your anticipated co-operation.


MOBILE LIBRARY
Please be advised the Mobile Library is here every Monday at the Main Gate from 9am - 10.30am


PLEASE REMIND YOUR FRIENDS AND FAMILIES THAT OUR SPEED LIMIT IS 15KPM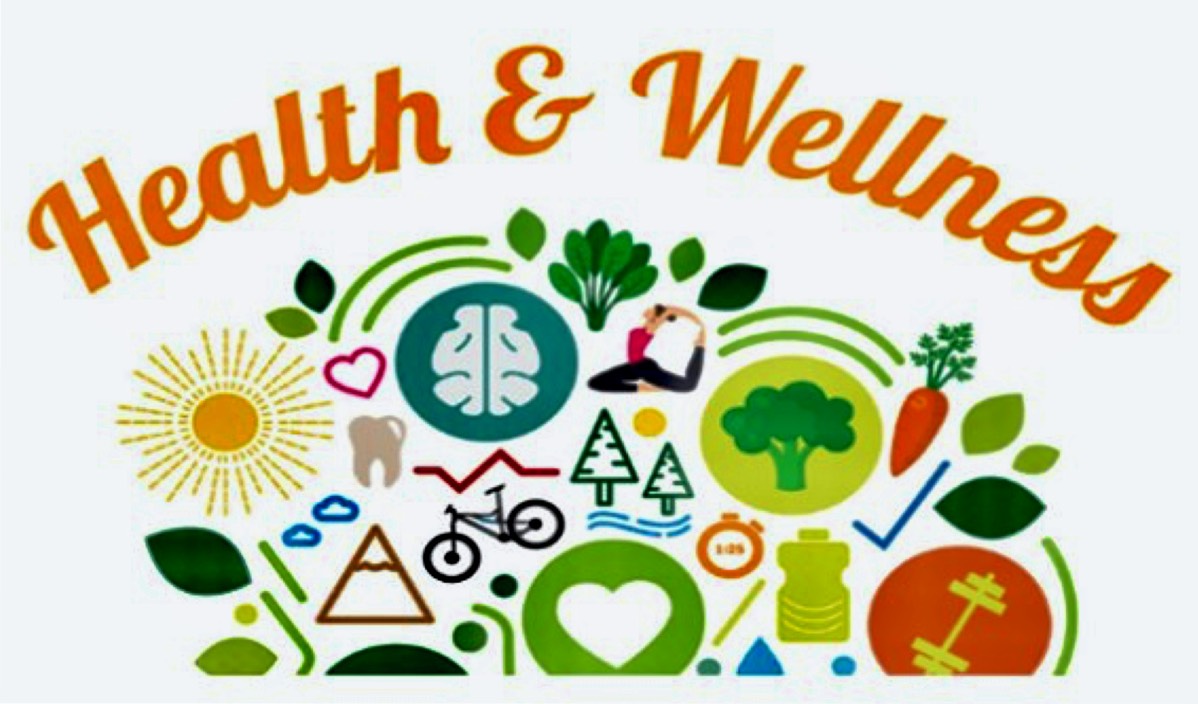 Village Care Centre Clinic

Well, this is my last contribution to the Pinesong Press and it is with a mixture of sadness and excitement that I complete my last week at the village. I have really enjoyed my time here over the past 21⁄2 years, and it has been a pleasure to get to know you all and, hopefully, meet any needs that you have had. I am pleased to let you know that Rebecca Ou Yang, our Nurse Educator, will be taking over Nurse Manager for the Care Home, from next Tuesday 27th October. She can be contacted on 027 646 1694. Also, Sonia, our
The new RN will be with us on November 5 .
At the moment, recruiting is in progress for a Care Services Manager for the village services. However, in the meantime, I am happy to inform you that we have Alisha Tamepo-Pehi covering as Village Nurse. Alisha will be available Monday – Friday 9am – 3pm for any queries or issues that you may have. She will also be running the Wellness Clinic on Level 2, Monday, Wednesday, and Friday, 10.30am – 11.30am, no appointment necessary. Alisha will also be commencing on Tuesday 27th October.

Ecare – this is available on Level 2 for you to keep a check on your weight and blood pressure, and is free of charge. However, if you require assistance from the staff, there will be a charge

Monthly Talks
All will take place on a Tuesday, at 11am in the Seabreeze lounge
October 27th - Paula from Arthritis New Zealand November 24th - Gaye from Macular Degeneration
New Zealand January 26th - Lucy from Bay Law
February 23rd - Richard from Independent Living Services

Extra Care Services
Are your voiles in need of a clean? We were recently asked to do just that for a resident and this is what she had to say about it 'My curtains and windows are now sparkling and bright'
Does your pantry need a good sort out? We can do that for you. Remember that we are very flexible with what we can do and how often.
Please speak to Angela or Fred to discuss your needs.

Safe guarding your future
Are you finding things just that little bit more difficult? Do you want a bit more security?
Why not consider moving to a serviced apartment? We currently have a choice of Level 1 or 2. Please note that there are no transfer costs, and we do offer
flexible packages. 2 of our residents moved from their village units into serviced apartments recently, and are glad that they did so when it was out of choice and not necessity. Both are really happy with their apartments and enjoy the company at mealtimes. Whilst neither attend the daily activities, they love being able to attend village wide events without having to leave the main building.
Also, if the need arises later on, all our apartments are certified for rest home level of care.
Please speak to Allan ( 021343414 ) for more details.

Incidents and accidents
Just a gentle reminder to let us know if you do have an incident or accident so that we can check on your wellbeing.
I am sure that I will hear about future happenings in the village, and be prepared, there may be a guest appearance at the next Nostalgia!!!!!!
Stay safe,
Linda

HEALTH TALK
Paula from Arthritis New Zealand will be here on

TUESDAY 27TH OCTOBER

AT 11.00 am

In the SEABREEZE LOUNGE

Please come along and hear what she has to say.

PODIATRIST CLINIC PRICE CHANGE NOW $40
The 3rd Tuesday of every month.
The next Podiatry visit is 15th September 2020. This will be in the Beauty Therapy room ground floor. Please contact reception for an appointment.

EXERCISE WITH SHIVANI
Avoid falls and get fit (or fitter). Exercise class is back on in Seabreeze lounge at 9.15am with Shivani (senior consultant Physiotherapist). We can have a total of 3 groups of 10 each keeping 2mts apart. See you all there! Shavani

PINESONG BEAUTY
Karen Brooking
C.I.B.T.A.C Limited special offer
FREE hand or foot massage valued @$20
With every Sothys Seasonal Facial
Valid from 11/9/20 till 30/9/20
Karen Brooking 817 0649/021 870 323

AUDIKA Green Bay
The now Audika Green Bay are offering a FREE clinic to check and clean hearing aids.
This service will be the 3rd Monday of the month in the Rata room, Ground floor Seabreeze 10.30am – 11.30am.

PLEASE NOTE IT WILL NOW BE THE 3RD MONDAY OF EVERY MONTH

ST JOHN AMBULANCE
St John Ambulance free shuttle service starts from Monday 18th April.
Please phone 0800 925 2672

Waitakere
Book 3 days ahead of appointment.
0800 000 606
$10 return

Greenlane hospital
Auckland hospital
North Shore hospital:
Book 3 days in advance.
0800 809 342
9.30-4pm
$6.00 each way

LABTESTS CLINIC AT PINESONG
Please note Labtests have advised that for all future blood tests every resident must have their doctor; nurse or medical practice ring, fax or email Labtests first to book an appointment if wanting a bloodtest done here at the village.
This is regardless of whether it is done at reception on our clinic days Mon/Wed/Fri at 2.30pm or a home visit, this will be the procedure going forward, sorry no exceptions!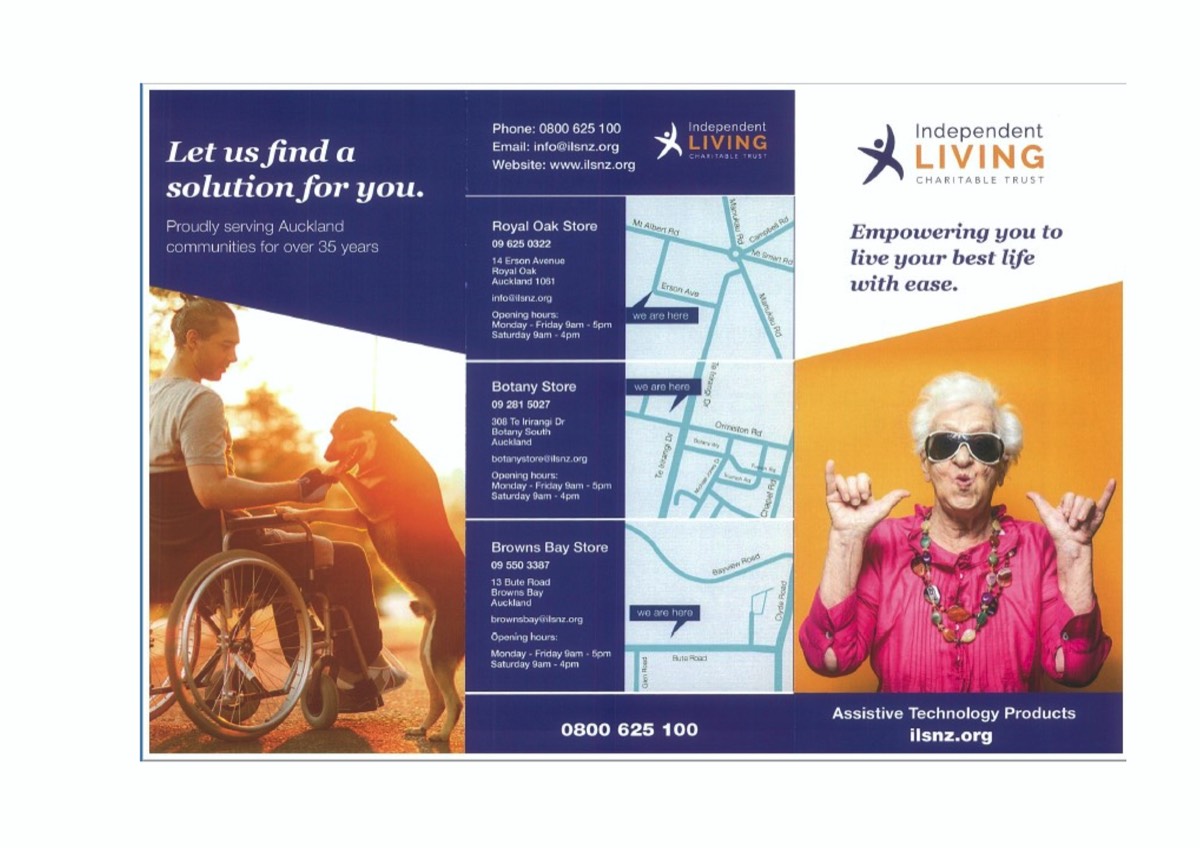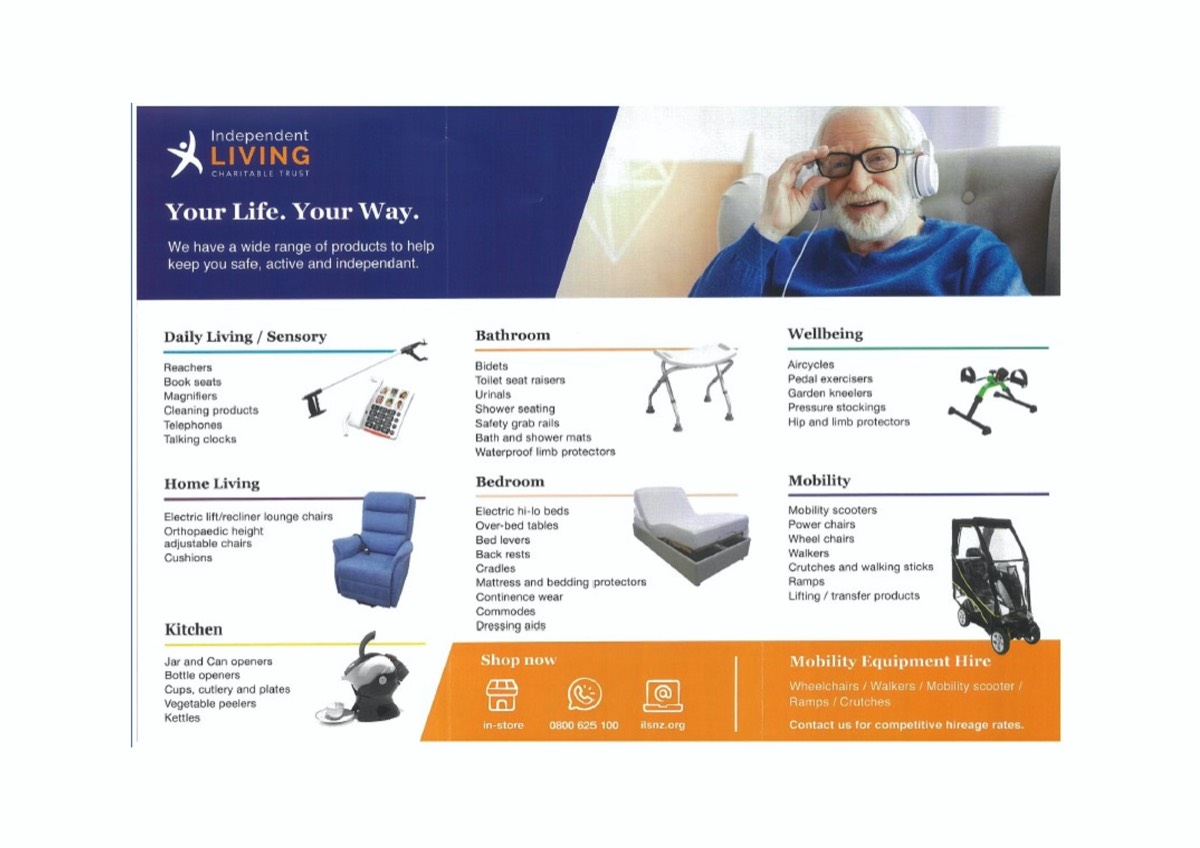 Looking after your mental health and wellbeing during COVID-19
COVID-19 is changing our daily lives so it's important to look after our wellbeing and the wellbeing of one another as we get through this – together.
The number one message we want to share is that: we will get through this and what will make it easier is if we work together. Connecting with people who make you feel safe and loved is the most important thing you can do to look after your mental health and the mental health of people around you. Self-isolation or staying at home makes this difficult, but not impossible. We're going to have to get creative. We also know that things are tough right now for some people who live with mental illness, so we have borrowed some "Top tips to get through", from the Mental Health Foundation.
You may know of
someone who is struggling and needs to talk, free call or text
1737
to have a chat with a trained counsellor. They're available for free, day and night. Or the below telephone numbers are other groups that you can also connect with.

The Depression Helpline (0800 111 757)
Healthline (0800 611 116) Lifeline (0800 543 354) Samaritans (0800 726 666)
Alcohol Drug Helpline (0800 787 797)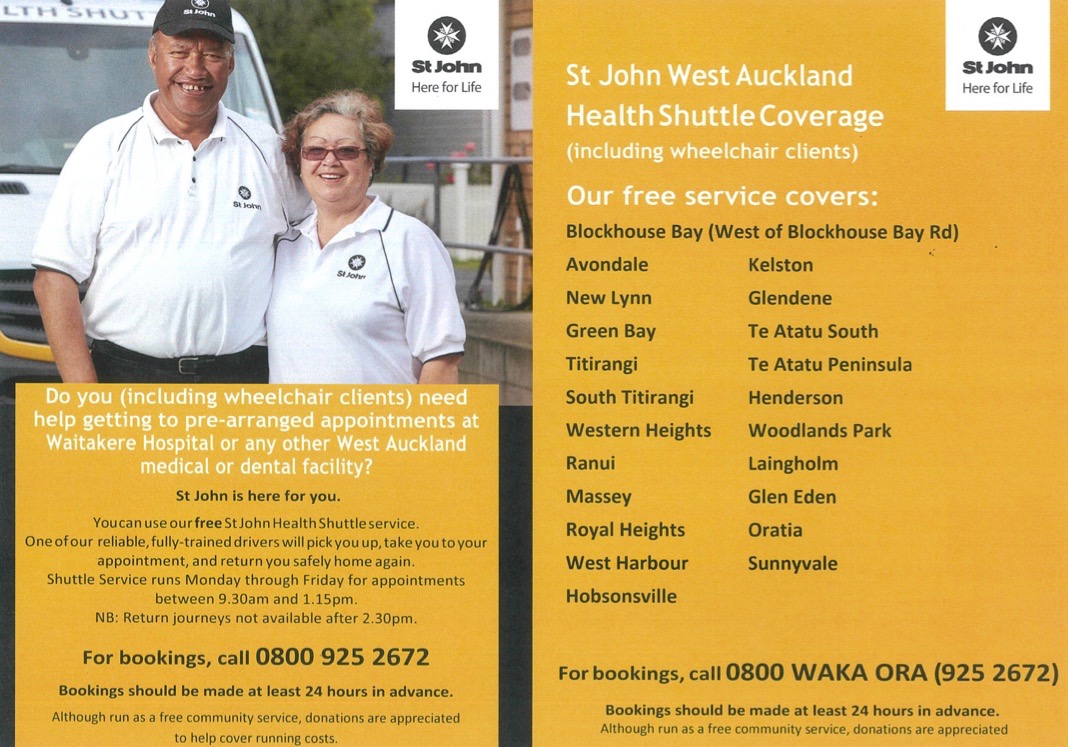 MEMORIES OF NOSTALGIA
Deryck Hunt has made a compilation movie from all the Nostalgia Shows that have been performed here at Pinesong over the last 8 years. The movie is entitled "Memories of Nostalgia". Deryck will be showing "Memories of Nostalgia" in the Seabreeze Lounge at 7pm on Thursday the 19th of November. Tickets will be available to be picked up from the Seabreeze Lounge on Thursday the 5th of November from 10am to 12noon, and Friday the 6th of November from 10am to 12noon and the cost of a ticket is a gold coin donation. The Friday ticket sales will only happen if there are any tickets left from the Thursday sales. Because there is limited seating, tickets will only be available for Pinesong residents, and they will be on a first in first served basis.

Bob Helleur 4W

CELEBRATION
What a wonderful occasion it was to be able to celebrate the enjoyment of the freedom of coming back into Level 1. Seated at tables of four our cafe staff and residents committee members served us beautiful savouries and cakes. Oh my! We enjoyed the live music of Silver Strings who encouraged many to work off some of the extra calories of the afternoon tea. Many thanks to the Residents' Committee, Nu2U and Orit and her cafe' staff for making this such a special occasion. Photos on the page
RECENTLY.

Deryck Hunt

SUNDAY @ 3

Pinesong's Church Services

Where: Bayview Lounge
When: Sunday 25th October at 3.00 pm
Speaker: George Stonehouse
Musical Items:
Stonehouse Family

Our speaker for this service is George Stonehouse who is an Anglican Vicar now living with us at Pinesong. George has spoken at our services previously when he was a Vicar at The Church of the Saviour at Blockhouse Bay. I know you will enjoy what he has to share. His family members will be providing our solo items. Join us also for our much loved hymn singing followed by a good chat over Tea/Coffee and biscuits. A warm welcome to everyone.
Note that we are
back in our usual venue in the Bayview Lounge.
Deryck Hunt 021 289 1875
SING A LONG
GET READY TO EXERCISE YOUR VOCAL CHORDS AGAIN !!
FRIDAY 30
OCTOBER .... is our next community sing-a-long that we hold monthly in Seabreeze Lounge. It runs from 3-4pm and we'd love you to join us. Singing in tune is NOT a prerequisite. Just come along, meet old and new friends and enjoy yourselves.


RESIDENTS' BARBECUE RETURNS
WEDNESDAY 28
th
October 2020 6.15PM in the CAFE
COST $7 Tickets will be on sale in SEABREEZE LOUNGE
on Tuesday, 20
th
October 2020
from 10.30am to 12-noon or until sold out.
Mary Lovelock - Phone: 817 9552
NZ BIRD RESCUE
The Rescue centre is next door at 74 Avonleigh Rd. They treat ,rescue and rehabilitate thousands of birds every year with no Government or local body funding. Currently they are organising a fund raising event on November 18th at 7.30pm
Please support our neighbours as they want to buy an incubator for baby chicks. A play is to be performed at Lobdell house theatre, called 'Waiting for God' and tickets are $20 each,
and that includes a small supper.
See Peter Luker for tickets. He is at 219 The Terrace and his ph. no is 027 201 6565
Thanks in advance. Should you not wish to attend any donations would be gratefully received. If transport is needed please let Peter know.


NU2U

Sales at NU2U continue to flourish. Last week was the best ever when we actually sold $484 worth of clothes!!! It was the first day of our Summer collection and everyone was happy to see a bit of colour around and the anticipation of warmer days to come. We will continue with the Summer collection until we close for our Xmas break in mid December. Each Wednesday we try to add different garments to be displayed and therefore I am very happy to receive your donations of clothes (particularly Summer ones) whenever you can deliver them to me. Apt 404 Seabreeze 817 9054
We have at present $3137.16 in the kitty towards our next donation to St. John. This is because of your generosity and support both by donating clothes and buying from our pop-up shop, and I thank you all very sincerely for this.
I have arranged that our next cheque will be presented to St John at the final Birthday Afternoon Tea at the end of November - watch this space! Officials from St. John will be attending this event and talking about the service before being presented with their cheque. Finally a word of thanks to the NU2U ladies who make this possible and transform the SB lounge into a very attractive venue for a few hours every Wednesday. Judy's piano playing of course adds that special something. SEE YOU ON WEDNESDAY!!!! BRING A FRIEND!!!!
The NU2U Team.
MURRAY'S MOBILE FOOTWEAR
Fri 20th November from 1pm-3pm.
Skechers, Ziera, Hush Puppies, Ecco, Revere, Scholl and a new brand called Homyped. Specials from $49. Eftpos available. Easy to get on, light weight and comfy... The most convenient way to buy footwear.

BINGO BINGO BINGO
Though this Monday is a holiday Bingo will still be on, we start our games at 7.45pm but it's good to get there around 6.30pm, it gives you time to get settled and have a chat. It is in the Matai Room on Monday nights. All residents welcome, bring dabbers if you have one. Have a happy weekend.

Fay and Aileen
THURSDAY BOOK CLUB

DAY: TIME: WHERE:

THURSDAY 5th NOVEMBER 10:00AM LIBRARY - BAYVIEW LOUNGE
Look forward to seeing you all and
keep in mind AND in your diaries, the LAST MEETING for 2020 will be in December details will be in December Newsletter.
Look forward to the book selections for yet another interesting month.

Bests Davina Ph: 817 4242
GARDEN CIRCLE

I have such good news as those of us that have been watching the fantails have been waiting anxiously for them to fledge. Well it happened today, two tiny little babies are off, jumping at first then flying with their tiny little wings. Mum and dad were feeding them on the branch and all seems to be as good as we had hoped for. So we have done well and I am proud as punch. I would also like to pass on for those walking around the bush that near the garden shed is a large tub with Poor Knights Lilies (Xeronema callistemon) two very pretty blooms showing. The one near the goldfish pond has no flowers at this stage they don't flower every year and when they do they can be spectacular. Another lovely thing to be looking out for around the village is the Clivia's mainly orange but we do have two red ones and a yellow, the display is gorgeous. These have mainly been donated by residents, we are very lucky to have so many people who care.

Aileen Keery - 817 3399
ZUMBA IS BACK!

Come and join us on Fridays at 9.30am in the Seabreeze lounge. Everybody welcome.

Hilary Chamberlain 14 Bayview

VILLAGE SHOP
Volunteer required
Can you spare two hours once a month to man the shop on the first Thursday of each month from 10 am. till noon? No experience is necessary as full training will be given. Many of our volunteers have been manning the shop ever since it opened several years ago and enjoy the interaction they have with our Pinesong customers. If this is something you feel you could help with,
please phone - Joslyn Tierney

817 4799
KNITTING GROUP

The Thursday Charity Knitting Group will start meeting again in the fireplace corner of the Seabreeze Lounge at 10am each Thursday. We are a friendly group who will welcome anyone who is interested in joining us for a small contribution of $2 each week to pay toward yarn etc.
Also if anyone would like to donate yarn it will be gratefully received.
Phone Diane 8172239 or Jean 8175754

MOVE with MIRA!! Thursday Morning Group Fitness
Group Fitness with Mira
in Seabreeze Lounge at 9:15am. Classes are limited to 9 participants with physical distancing of 1 metre apart.
Mira is very much looking forward to coming back and catching up with her lovely group of residents.


THURSDAY WALKERS
We are back walking again on Thursdays. We will not be able to have morning coffee and tea at the swimming pool so we will meet at our cafe after our local walk. Hope to see you there at 8.30am outside reception. Bring your mask.

Jocelyn Cartwright. 8168312
OUTDOOR BOWLS GROUP
Would outdoor bowlers interested in participating in the Sports Day at the Poynton Village on 12th October 2020, please register your name on the entry sheet situated in the bowlers name tag board.
Note a maximum of 9 players can participate in proposed bowling events.
John Horder
LOOKING FOR SOMETHING NEW or to rekindle a
previous interest??
Now that we are in a 'new normal' we are ready to encourage new people to join our enthusiastic players - some of whom were new to the games not so long ago.

Monday
Crib 2-4pm Bayview Lounge Convenor Daphne Freeman

Tuesday
500 10-12am Bayview Lounge Convenor Pat Crow

Wednesday
Mahjong 10-12am Matai Room Convenor Margarret Fidow

Thursday
Mahjong 10-12am Matai Room Convenor Margarret Fidow

Friday
Rummikub 1-30 – 3.30pm Bayview Lounge Convenor Dot Sutton

Saturday
Mahjong 10-12am Matai Room Convenor Margarret Fidow
Feel free to call the convenor if you have ANY questions, we all are happy to show you what we get up to. We are generally more social than competitive – it should all be fun RIGHT!

SNOOKER

Just a reminder we play snooker every Tuesday at 2pm. We would like to welcome new members and previous players to our snooker room next to the bar in Seabreeze lounge. No skills needed. Come socialize and have a game and enjoy.
Phone Bill 827 4747
BLUE MONARCH OR BLUE TIGER BUTTERFLY

A beautiful Morris & James plaque can be viewed on the delightful bush walk that leads through to the Crescent. It commemorates the visit to Pinesong on the 18th May 2020 of the very rare
Blue Monarch or Blur Tiger butterfly
. Only the 5th seen in New Zealand since 1995.


PETANQUE
Hi to old and new players, we would love you to come and see our new wind shelters. We still play on Mondays. Report time 1.30pm and games start at 1.50pm.
New players this is a very easy go lucky game to play.
Freda MK24 817 4300
MATERIALS FOR HOSPICE

I sew for the West Auckland Hospice shops with material they supply, which is very little at the moment, I am hoping someone in the village could find me some so I can continue to sew.
Thanks

Joan Gascoigne
426 The Crescent
817 0492
GIVE A KID A BLANKET

This charity is asking for bedding again I collected about 60 last year but maybe there are more available. All gratefully received.

Trish Richards 8173758 The Point.

SENIOURNET WEST AUCKLAND
Have moved premises to the RSA, Railside Avenue Henderson; parking available. Handy to train, buses and the Mall. Help and Information days held 2nd and 4th Tuesday of the month from 10.00am to 12 noon.
If you need help with your computer/device or a refresher on something you have forgotten, don't hesitate to call in and see us.
Windows, Apple and Android systems covered.

Phone 837 7600.

THURSDAY WALKERS
August, September Walks We commenced August with a walk in Cornwall Park. We were surprised to find the driveway through the park barricaded off with the popular orange cones. We were able to walk around the park but not drive. We parked by the children's playground just off Manukau Road. We walked around enjoying the lambs and calves and through the Twin Oak Drive where the Spring bulbs were bursting into flower. With 15 happy walkers and a brisk winters morning we enjoyed the walk. Unfortunately the next Thursday we were in Lockdown again, no bus allowed so 4 of us only walked around the village enjoying the trees and flowers together. The Next two weeks we just walked locally. The first to Green Bay beach walking Avonleigh ,Vinceroy, Barron, Cliffview to Portage Roads and back. 6walkers the next week it was September and we walked to Wood Bay, Avonleigh to Takahe and Wood Bay Road to the Beach, the numbers growing each week. Changing to 2.5 we were allowed 5 in the bus all wearing masks. Geoff Long drove 4 plus driver to Crum Park the rest of us walked. Arriving at Crum Park we walked up the steep track [some gave up half way] to Titirangi Road and walked via Ava, Golf and Hilling St. back to Crum Park and home to our café at Pinesong. The Next week we progressed to 10 in the bus and we took a car and drove to Phyllis reserve in Mt Albert. We walked through the AUT area across the bridge over the Oakley Creek and back through Oakley Creek Walkway to Phyllis reserve. 17 walkers this time. On September 24 we were allowed 12 in the bus and 2 cars so we drove to Te Atatu, Harbourside Drive and walked the coastal Park along Oranghina Reserve to Spinnaker Srand. The weather was threatening but we did not get wet. 16 walkers. From October on we hope we will be back to normal enjoying our morning tea/coffee back at the swimming pool café. I am pleased to report we have welcomed John King, Neil and Beryl Solomon and Janet Trainer to our happy group.
Jocelyn Cartwright 8168312
EDEN COMPUTERS
Grant Stevens

Expert technician, has operated on the most difficult Systems. References from Pinesong residents on request. Mobile: 027 939 017 - Phone: 638 8188 Email:
grant@edencomputers.co.nz
USE OF THE FITNESS CENTRE
Anyone is free to use it or course. Other users just ask you to please leave it as you find it – that means windows closed so they are not left open all night. Makes it cold for Charlie Bish and a few other early risers!

If you need help to use any equipment I am quite prepared to show you how on an "all care but no responsibility" basis! Just give me a call and we will arrange a time.

Tony Cross 817 6066

AA SENIOR DRIVING COURSE

Keep Your Freedom and Independence
Are you a member of the AA? Are you 80 plus?
Did you know that you can book a FREE in-car coaching session? A few days ago I made use of this service and was mightily impressed. An AA driving instructor came to the village, we drove in my car for a whole hour while she observed my driving style. Before we took off she checked the following: 1) vehicle check, 2) cockpit drill, then while driving, 3) communicating and signalling, 4) car control, 5) hazard identification,6.tips, hints and feedback. My correct seating position was also checked. If this is for you: Phone 0800 223 748 or go to: aa.co.nz/senior-driver and make an appointment. My instructor was Shifali Patel. The whole session was well worth the time it took. And pleasant!

Margaret Topzand, 817 3893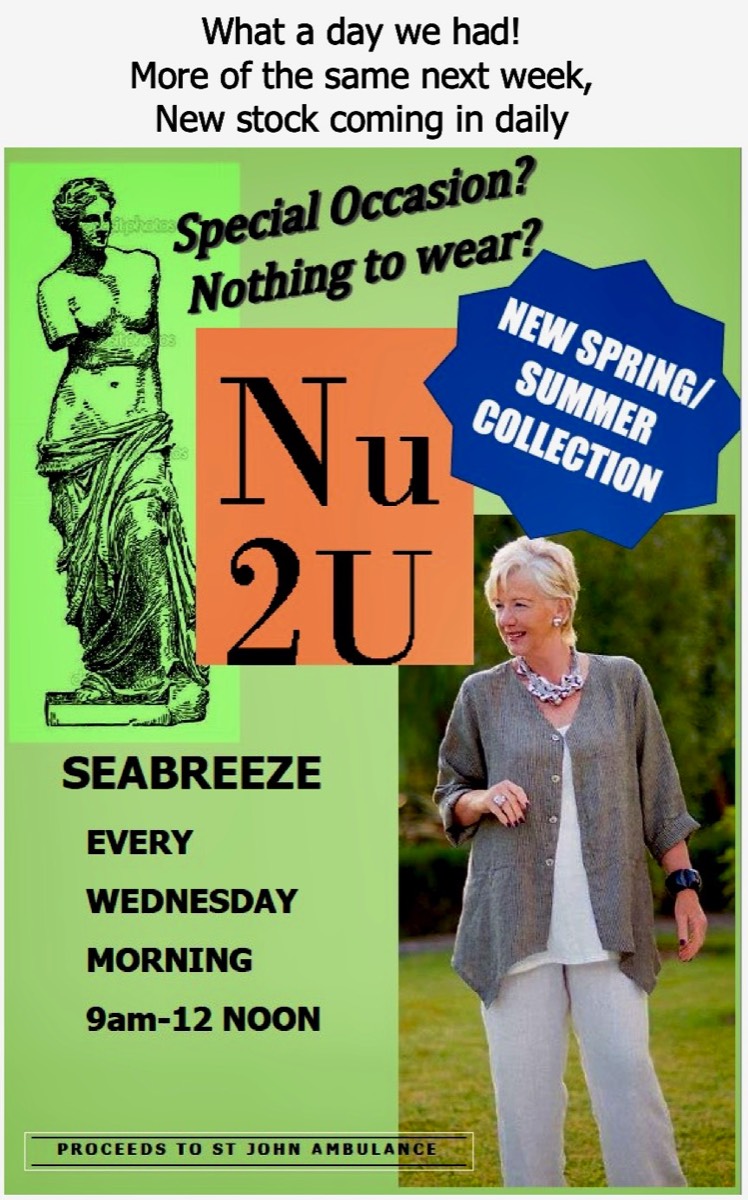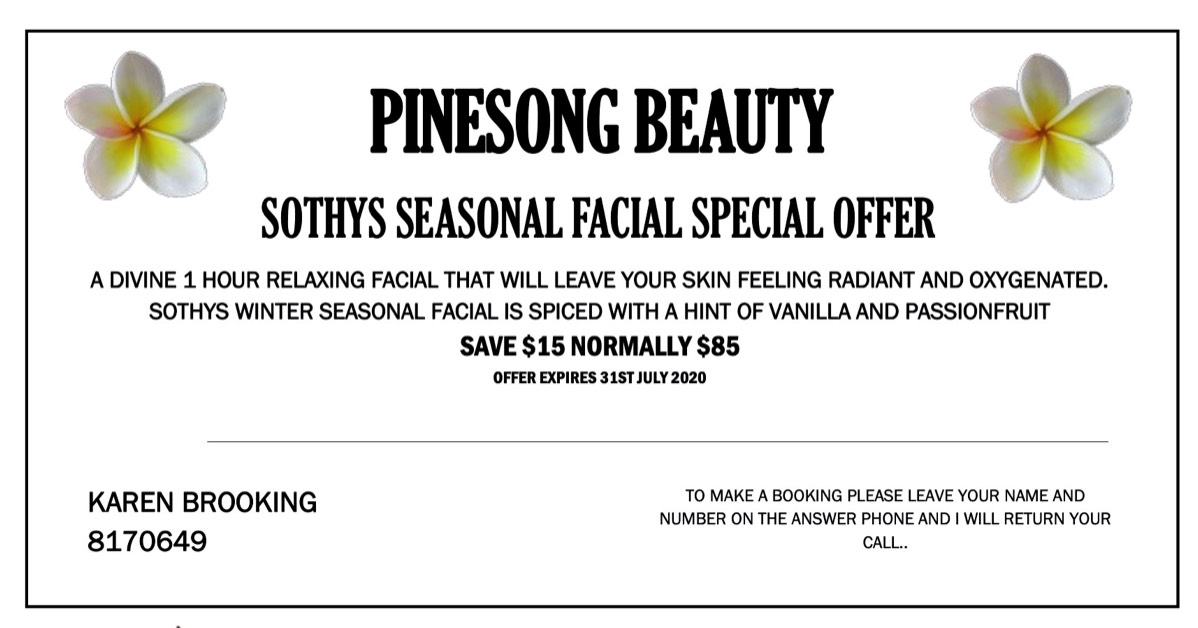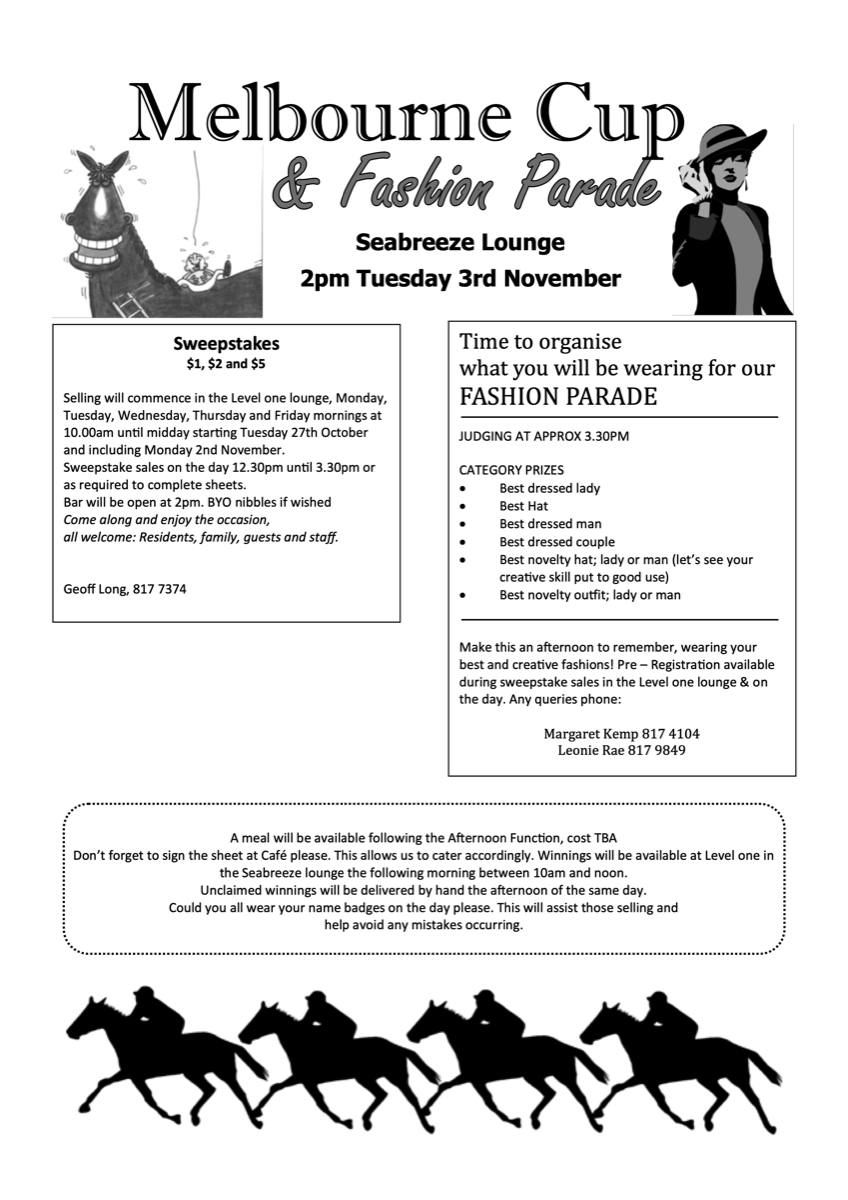 Congratulations to Marianne McRae Nainoma Bars
Base:
4oz butter 1/4 cup sugar 3 Tbsp cocoa 1 egg beaten 1 tsp vanilla 2 cups crushed malt biscuits 1 cup coconut
Melt butter, sugar & cocoa over low heat. Remove from heat, cool slightly before adding beaten egg, then vanilla essence, crumbs and coconut. Line a 12'' x 8" pan with baking paper. Pack with mixture firmly, and place in fridge for 30 mins.
Custard Mixture:
2 oz butter 2 cups icing sugar 2 Tbsp custard powder 2 Tbsp hot water
Cream butter, icing sugar, custard powder and hot water. (Electric handbeater) Spread mixture over base mixture and replace in fridge.
Top: 2 oz cooking chocolate 1 Tbsp butter
Melt chocolate and butter over hot water and spread over custard mixture. After 1 hour take out and cut into neat small squares. Stored in fridge, it will keep for weeks if well hidden! Makes 4 dozen.
Nainoma Bar has been a staple in my fridge for over 60 years. My children grew up with Naimona Bar as their favourite treat and they still request it today. My grandchildren (every one of them) always go to the fridge for their Nainoma Bar treat and still request it today.
Now my great grandchildren go straight to the fridge for their Nainoma Bar fix.
Nainoma is a city in British Colombia, a recipe contest was held and this was the winning recipe and they claimed it as their own.


CONGRATULATIONS TO Barbara Wiggs
LEMON SLICE

1 1/2 cups flour 1 tsp baking powder 3 Tbsp icing sugar 150gm butter
1 1/2 cups sugar 3 eggs Fold in
3 Tbsp flour 3/4 tsp baking powder pinch salt 4 1/2 Tbsp lemon juice
Heat oven 170° Blend all ingredients press into greased & line roll tin. Bake 15mins
Beat well
Pour over base Cook 20-30mins
Cut while warm
170° Sprinkle with icing sugar when cold.


CONGRATULATIONS TO ALTHEA MORLEY
WONDER CAKE
1 Breakfast cup flour 3/4 cup sugar 2 ozs butter 2 eggs
2 teaspoons baking powder Milk Flavourings
Mix flour and sugar. Put butter in breakfast cup standing in hot water. Leave till melted. Add eggs unbeaten and fill cup to top with milk. Turn into flour mixture and beat till thick (about 5 minutes).
Sprinkle in baking powder, pinch of salt and flavourings. Mix well. Cook in loaf tin about 25 mins 350 degrees.
Like Madeira cake but can be changed to anything. I add passionfruit flavour and ice with passionfruit icing.

CONGRATULATIONS TO AILEEN KEERY

TUNA & POTATO PATTIES

Mashed Potatoes 1 tin Tuna or Salmon (whatever you have) 1 Egg Spring onions (or finely chopped onion) Garlic (or garlic paste to taste) Half a cup of Breadcrumbs or bread to help bind. You can add peas, leftover veges, Herbs.
Mix all together and roll, flatten into patties. Heat oil in a large frying pan and cook until golden and crisp. Drain on absorbent paper.
These patties can be adjusted to whatever you have and are easy to do.


CONGRATULATIONS TO:

June Keatley
APPLE CAKE
125 grams Butter 2.3 Peeled apples 3/4 Cup boiling water 1 Egg 1 cup sugar 1 Cup chopped dates 1 1/2 Cups flour 1 tsp Baking soda Cream butter & sugar. Add egg, beat well. Dissolve soda in boiling water, add to apple & dates. Add flour to creamed mixture & fold together. Bake at 180 for 35mins.
In a pot melt 50g butter 1/2 Cup brown sugar 2 Tablespoons milk 1 Cup slivered almonds Pour on cake & bake another 10mins.

June Keatley Villa 113 The Terrace
ZALI AND RUBY'S RECIPE OF THE WEEK - LOCKDOWN LOAF
Kindly donated by top NZ chef Chelsea Winter
– "This beer bread recipe is sooo easy and so delicious, and only requires a few pantry staples. Since we're all in lockdown here in NZ, I've coined the term 'Lockdown Loaf' – and it really is perfect in that sense. Stir the beer bread it up in one bowl – no kneading, no proving, no yeast need- ed. And if you need a gluten-free bread option, I've included that below the recipe.

Tips
This bread isn't light and fluffy like a bakery loaf – it's dense and moist. And that's how it's meant to be.
For a reason I cannot understand, some people using Corona beer have produced a doughy, undercooked loaf. Go figure? In any case, don't get too fancy here. Use the crappiest beer you have on hand – that awkward, long- forgotten bottle lurking forlornly the back of the fridge, probably leftover from some BYO you had 18 months ago, the one that could be expired and certainly no one will touch, that's the beer you want.
Check the expiry date on your baking powder. This beer bread is safe for kids and pregnant women and non-drinkers, as the alcohol evaporates in the oven.
If you can't find beer, cider or plain soda water works – or a dry, not-too-sweet ginger beer or kombucha (omit the sugar if using these as they are already sweet). Lemonade would be too sweet. The yeast in the beer doesn't do anything, it's there for the bubbles and the flavour. If high grade flour is all you have, that will work.
People have had success with using half wholemeal flour in their beer bread, too.
Once it's cooled down, it's amazing toasted – we have it with peanut butter, Marmite or vegemite, avocado and tomato, hummus and basil – the list goes on! It's highly addictive, I'll warn you now.
Get an oven thermometer and check your oven isn't running cool if your loaf is undercooked.
Don't forget to share your creations with me on Facebook and Instagram, it brings me so much joy to see my recipes popping up in kitchens all over the place.

Ingredients
Bread
3 cups plain flour (or use self-raising and omit the baking powder) 3 tsp baking powder 2 tsp sugar 1 tsp salt
375ml beer (or make up the extra with water) UPDATE: Weirdly enough, Corona doesn't seem to work.

Toppings
Finely chopped onion or red onion Grated cheese or dairy-free cheese Sprinkle of paprika and/or oregano Salt and pepper
Extra virgin olive oil, for drizzling

Some other ideas (not all together, though!): olives, capers, Parmesan, chopped sun-dried tomatoes, sunflower seeds, pumpkin seeds, sesame seeds, poppy seeds, cumin seeds, coriander seed
Method
Preheat the oven to 180c regular bake and line a small/medium loaf tin with baking paper. Add the flour, baking powder, sugar and salt to a large mixing bowl. Stir to combine.

Pour in the beer/water and stir again to combine into a sticky dough. Scrape in to the prepared tin with a spatula and smooth out.

Sprinkle with the toppings you like and drizzle with olive oil.
Bake in the oven for 40 minutes – it will have risen and puffed up and be all golden and delicious looking.

Serve hot or warm with any toppings you like – it's awesome plain with butter, and

I like Vegemite and Marmite too!

Once it's cooled down it's amaaazing toasted. Keep at room temperature in a bag or container. It's not gonna last long, though, I warn you now!
For gluten-free beer bread

Naturally, you'll need to use a gluten-free flour mix without raising agent added.
For best results, I like to also add either 2 tbsp of either psyllium husk powder, or ground chia seeds. Adding one of these helps give the loaf that chewier, springier, bread-like texture that's normally missing with gluten-free bread (which can be quite chalky.) This isn't essential, though.

But if you are using one of these, you'll need to add an extra 3 tbsp of water.

Then after mixing the dough, it's helpful to let it rest for 10 minutes in the tin before it goes into to oven, to let the chia or husks swell up do their thing.

You'll also need to use a GF beer. If you can't find one, soda water works – or a dry, not-too-sweet ginger beer or kombucha (omit the sugar if using these as they are already sweet). Lemonade would be too sweet.

You can get psyllium husk powder at the supermarket – well, usually anyway! It's very high in fibre so drink an extra glass of water when you enjoy a slice of the bread to be kind to your tummy.

If you have whole chia seeds at home, you can grind them in a mortar and pestle, coffee grinder, high speed blender or bullet to make a powder.


For a sweet loaf

You can use lemonade for a sweet loaf – it's lovely smeared with butter or dairy-free spread or unflavoured coco- nut oil – topped with jam or honey!



Cafe' 66


Restaurant Notices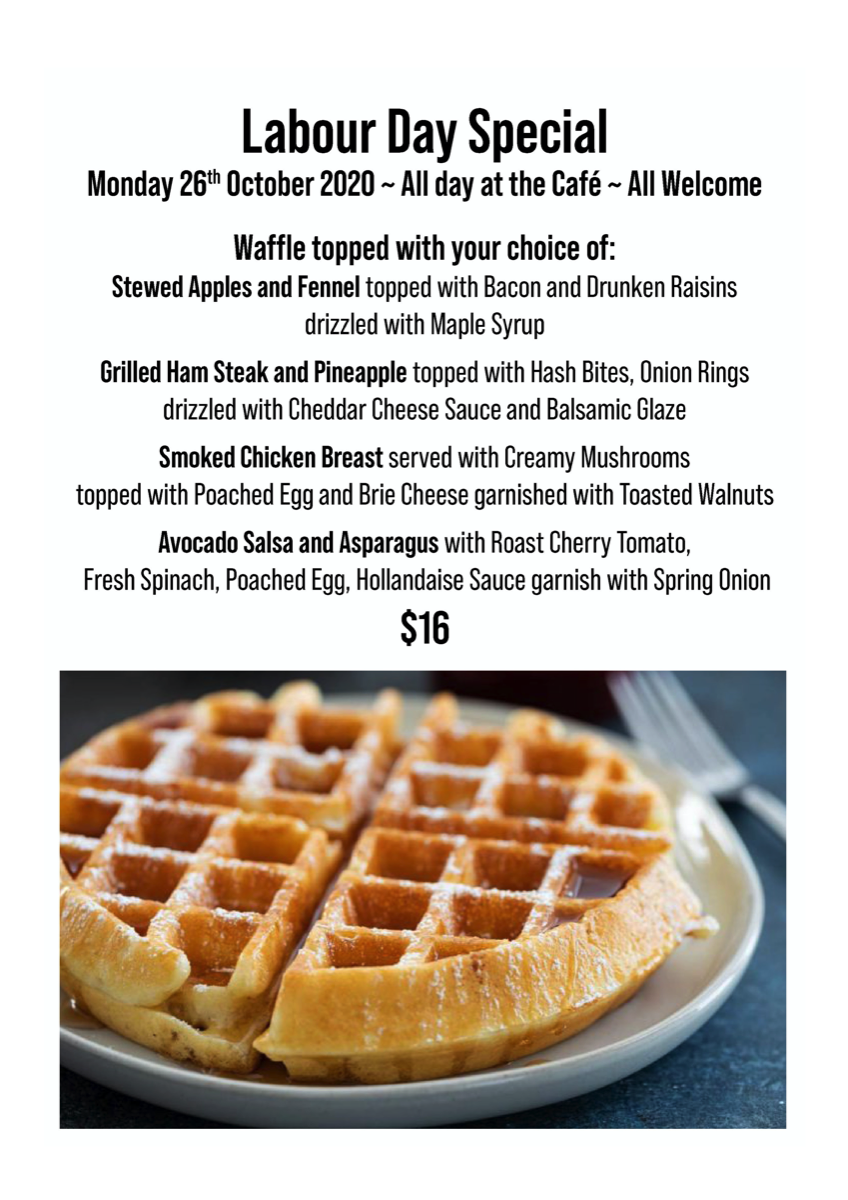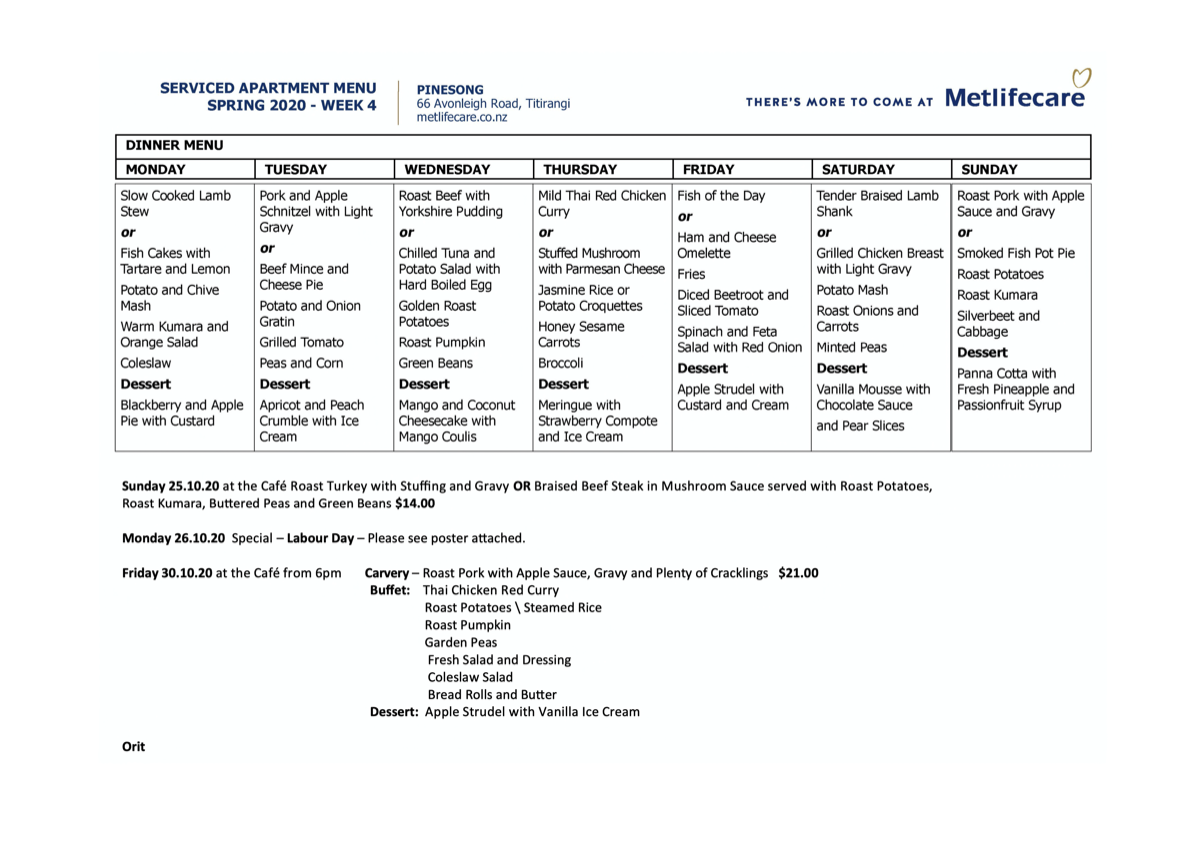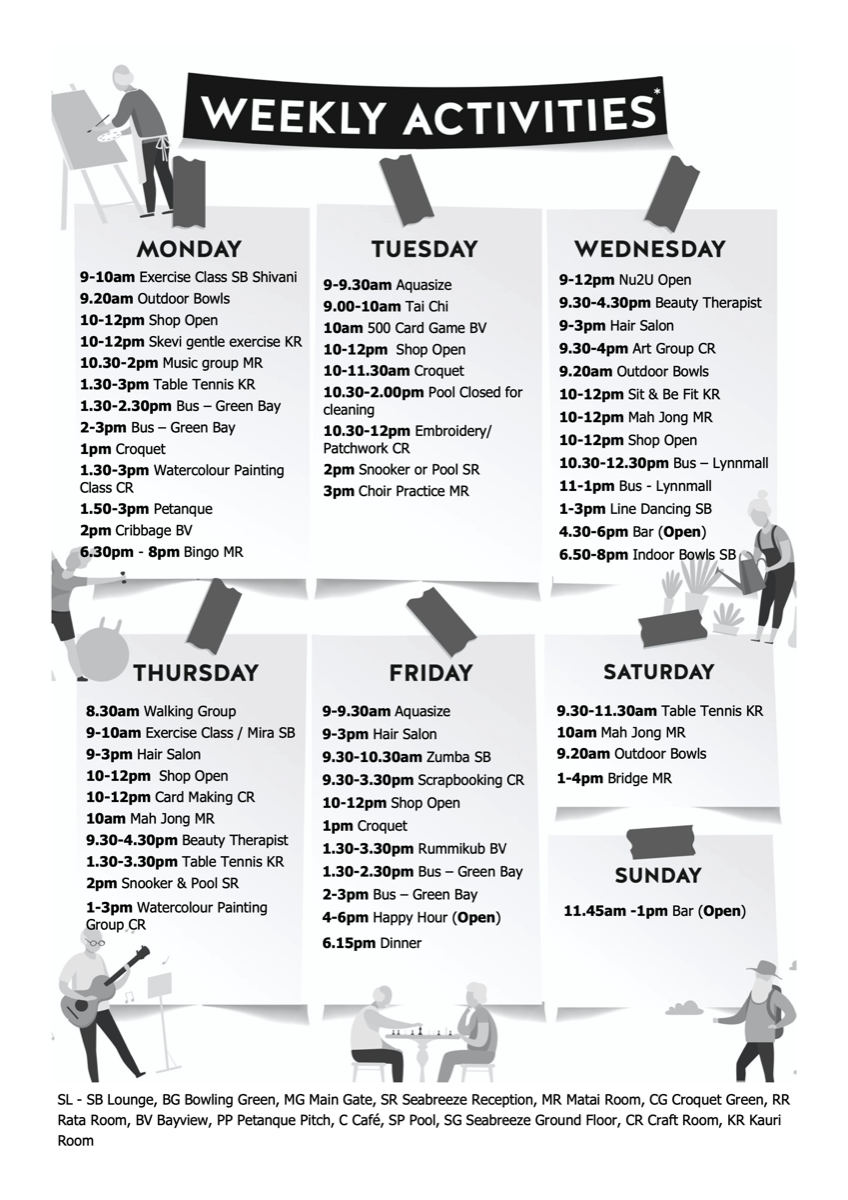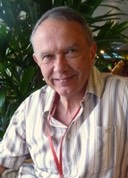 Hi,

As the creator and manager of this website I have endeavored to portray the everyday life and activities of our village from the
residents' perspective.

Your comments and contributions are welcome and to this end I invite you to use the
'Contact Us' page
.

Deryck Hunt