The first day of the rest of our lives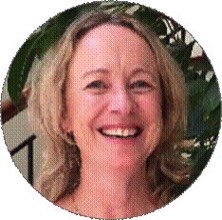 Dear Pinesong residents and a very warm welcome to our new residents.

Autumn is my favourite season and this past week has shown me why; magnificent weather, warm temperatures and Autumn colours showing off like a proud peacock.


Mother's Day

A very warm and happy Mother's Day to all the mothers here at Pinesong. I hope you all have a very special day and that you enjoy some special time with family and friends.
Pinesong Volunteer Dinner

19
th
May is our annual Pinesong Volunteers dinner – a chance for Pinesong staff and Management to thank all our wonderful residents, who give up their valuable time to help make Pinesong the wonderful place that it is. There are so many amazing examples here at the village, so it gives us great pleasure to put on this special evening. If you would like to attend please contact reception to register your attendance including the volunteer activity that you have participated in over this past 12 months. RSVP need to be in by COB Friday 14
th
May. Please let us know if you have any dietary requests ie gluten free etc. The dinner starts at 6.00pm.


Visitors on site over the next few weeks
Development of a village Asset Management Plan.
From Monday 10
th
May, we will have a team of Auditors from Prisma Facilities Management on site for roughly 3 weeks, building an Asset Management plan for the village. They will be capturing information on building fabric such as square metre of roof, façade, windows, flooring, ceiling, and some building services. This information will support developing a long term maintenance and replacement program as well as Asset Management Plan per village. Their focus is on empty spaces, common spaces and exteriors including residences. Where possible they will focus on non-occupied residences however there may be a need to gain access to occupied residences, which of course Village management will communicate out in a timely manner. These surveyors will be accompanied by a member of our staff.

Building Surveyors
On Monday 10
th
May, there will be a further 3 Building Surveyors from AS Jacobs visiting Pinesong to measure and photograph facades of several villas and common buildings. This work does not require any invasive work nor access to internally. We will send out communications to those residents whose villas are part of this work.


COVID Vaccinations

We are excited to inform you that we will be running a Covid vaccination drive onsite at Pinesong in the very near future. This will run similarly to our recent Flu vaccine drive. We expect this to occur within the next few weeks and will inform you all as soon as the date has been confirmed. Since it is important that there is a 2 week gap between receiving the Flu vaccine and the Covid vaccine, we ask that if you have not yet had your flu vaccine and wish to have your Covid vaccine onsite at Pinesong, that you postpone your flu vaccine until 2 weeks after your second Covid vaccine.
If you had your flu vaccine with us at Pinesong you don't need to worry, we will ensure the scheduling lines up. We will update you with more information on this soon.


Spa Pool 2 is open for business

I am pleased to announce that Spa Pool 2 has now reopened. We will have onsite contractors early next week to provide us information and costings to resurface both spa pools. We will keep you posted as more information comes to hand.

The girls are back at school this week and have started their school sports competitions, which I am looking forward to catching a game or two over this winter season. Zali is coaching and playing Football and Ruby has started Basketball so I am really keen to see her in action for the very first time. This weekend is fairly non-descript – hopefully not a whole lot going to happen although there was mention that we could go School Ball dress shopping – I am sure the School Ball was just the other week – wasn't it? I am hoping that my Mother's Day treat is being left to sleep in!

I wish you all a very happy weekend, and that next weekend you are all coming out to see the Nostalgia show!

Take care till we meet again,


Angela King
Village Manager

PINESONG MAINTENANCE
Please accept my apologies for the recent Lift breakdowns that we have been experiencing, we are very frustrated by the time its taking to get repairs completed.

Cliffview Lift
had the mechanicals replaced on Tuesday and is now fully operational

Seabreeze #2
the main controller board will be replaced this Friday.

Manukau #2
The door spring will be replaced this Friday.

Peter Grierson Maintenance Supervisor
GARDENING TEAM
Aren't we lucky to have such lovely Autumn weather at the moment and the trees are displaying lovely Autumn colour. It is very pleasant weather to work outside in too.
The last couple of months have been rather busy in the garden so it's been a while since I have put anything in the Pinesong Press. We are making our way around the common garden areas having just done a large clean out of the garden behind the front gates and put garden edging along the pathway between Manukau and Harbour apartment buildings.

Next week Wednesday and Thursday the 12th and 13th May. Hydroscape will be onsite repairing some irrigation valves across the site. This will mean that water will need to be shut off for a very short time (less than 30 minutes) in a few areas, residents who are affected will be notified directly by Hydroscape when they are in the area.
There have been a few piles of garden waste left around in common areas, if you do want something cut back in a common area please let us know so we can do it as some plants have specific pruning requirements.
If you are generating a lot of green waste please come and talk to us so we can lend you a garden waste bag and let us know where to collect it from. This keeps things tidy and makes it easier for us to collect.
If you are putting garden waste into the skip bins at the top of the service road please empty it out of any plastic rubbish sacks and dispose of the plastic separately in the general waste bin, it is not environmentally friendly to mix plastics in with the green waste.
Just a reminder that the 45L buckets provided are for GREEN WASTE ONLY, please do not put soil or plastic pots in these.
Coming up over the next few months we will be assessing and planning a re-vamp of the front entrance gardens so watch this space!

Happy gardening,

From your Garden Team Nikita, David and Rowan

PINESONG COMPLIMENTARY HERALDS
Please just a reminder that when reading one of Pinesong's complimentary Heralds, to please leave them where they are and not take them away as other residents look forward to reading it as well. We have been getting complaints that Heralds are not in their designated areas.

REMINDER TO RESIDENTS
To not park in mobility parks unless they have the correct permit on display.

GYMN
Just a reminder that guests are not permitted to use our gym at any time.
This is a
RESIDENT ONLY
amenity. Guests are only allowed to use our pool if accompanied by a resident at all times. Thank you


PARKING IN FRONT OF RECEPTION
Now we have had our reception garden renovated by wonderful Pinesong residents, could we please refrain from parking on the broad white lines so that everyone coming into the village can enjoy it. Thanks for your anticipated co-operation.

MOBILE LIBRARY
Please be advised the Mobile Library is here every Monday at the Main Gate from 9am - 10.30am


PLEASE REMIND YOUR FRIENDS AND FAMILIES THAT OUR SPEED LIMIT IS 15KPM

A very warm welcome to our new staff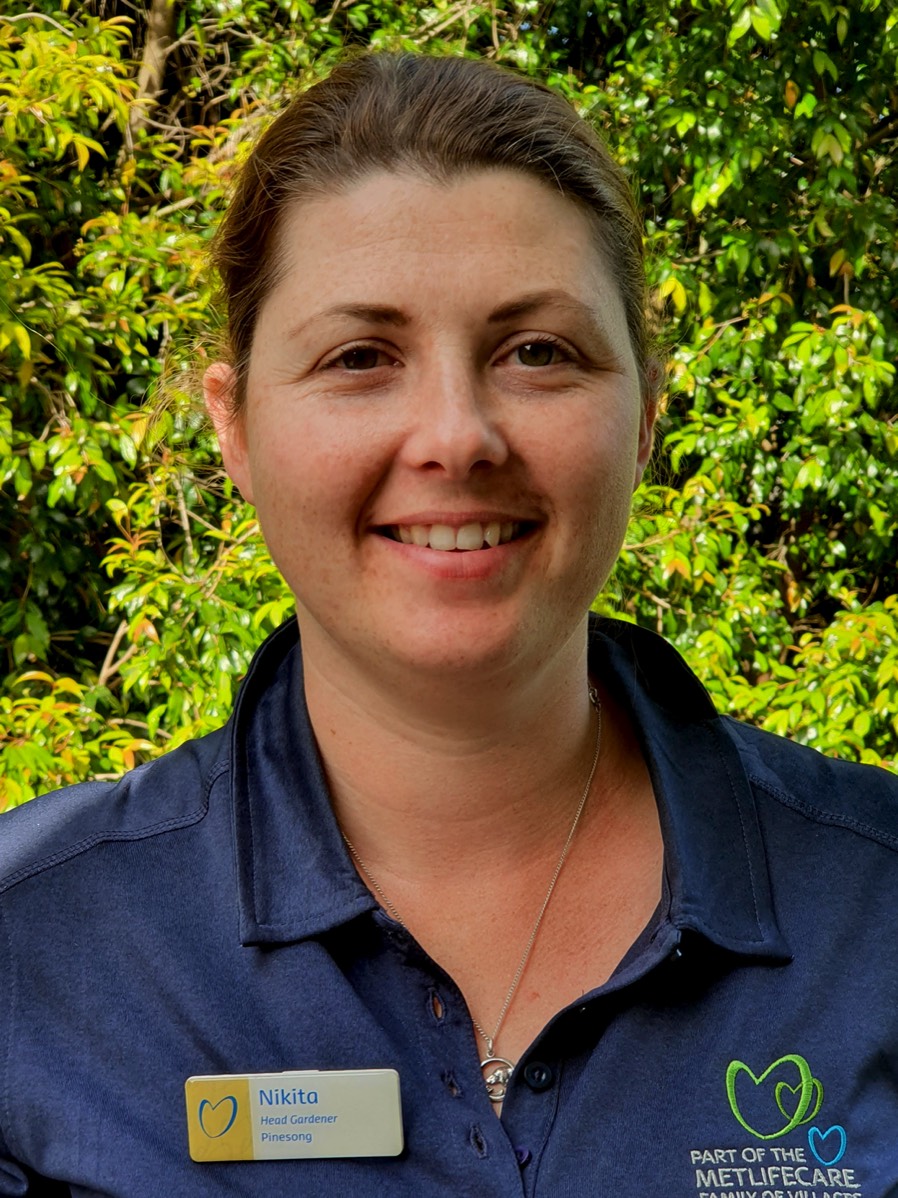 Nikita Engels – Head Gardener

Nikita Engels joined us as Head Gardener about 3 weeks ago. Nikita has been a professional gardener for over 8 years having worked at Auckland Botanic Gardens and Head Gardener at Eden Garden for 5 years. She has a National Certificate in Horticulture Level 4 Advanced and MSc in Botany from the University of Otago. In her own words, Nikita is a self- con- fessed plant geek with a passion for native plants.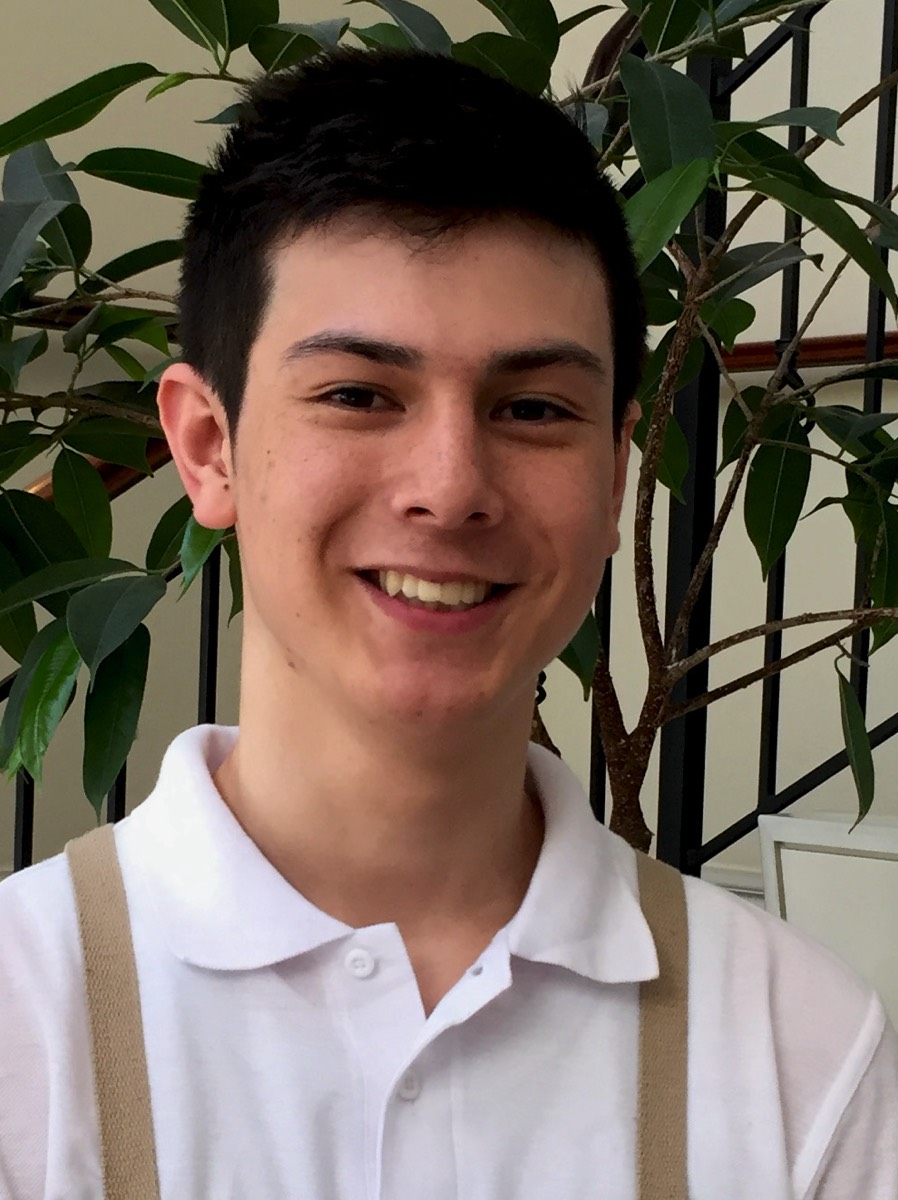 Noah Bogdanowicz – Café Assistant

Noah - our young new recruit at the café loves Netflix and investments. He has joined our team as Café Assistant.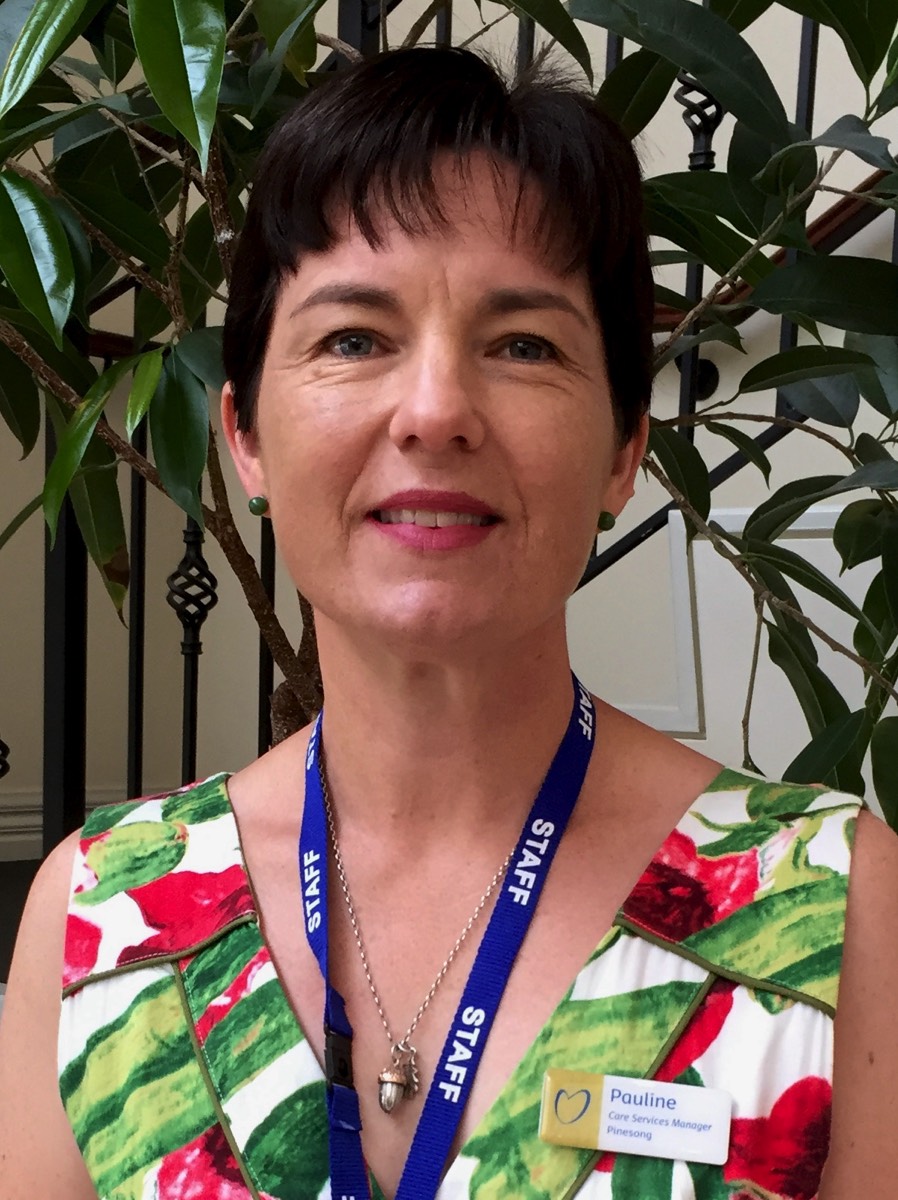 Pauline Southgate – Care Services Manager

Pauline Southgate is our new "Care Services Man- ager". She has lived locally for over 20 years and lives with her husband, two teenagers and three pets. Being a trained and qualified nurse Pauline has been a Hospice nurse for over 8 years. Pauline enjoys outdoor activities including tennis , bush- walking , reading and listening to music.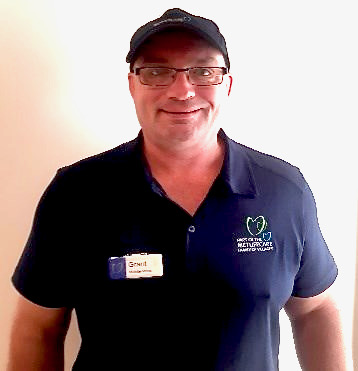 Grant Klenner
joined the maintenance team on a short-term contract. Grant has quickly gone about his work in an efficient manner. He has a wealth of business and property experience. Say Hi to Grant if you see him around.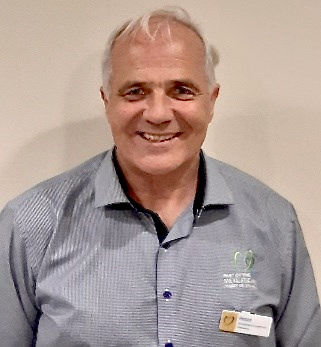 Peter Grierson
has joined Pinesong as the Maintenance Supervisor replacing Neil Forrest who has moved back to his Property and Asset role at head Office. Peter comes from a Body Corporate- facilities background and is friendly and approachable. He is currently working with the head office property team on several significant projects at Pinesong.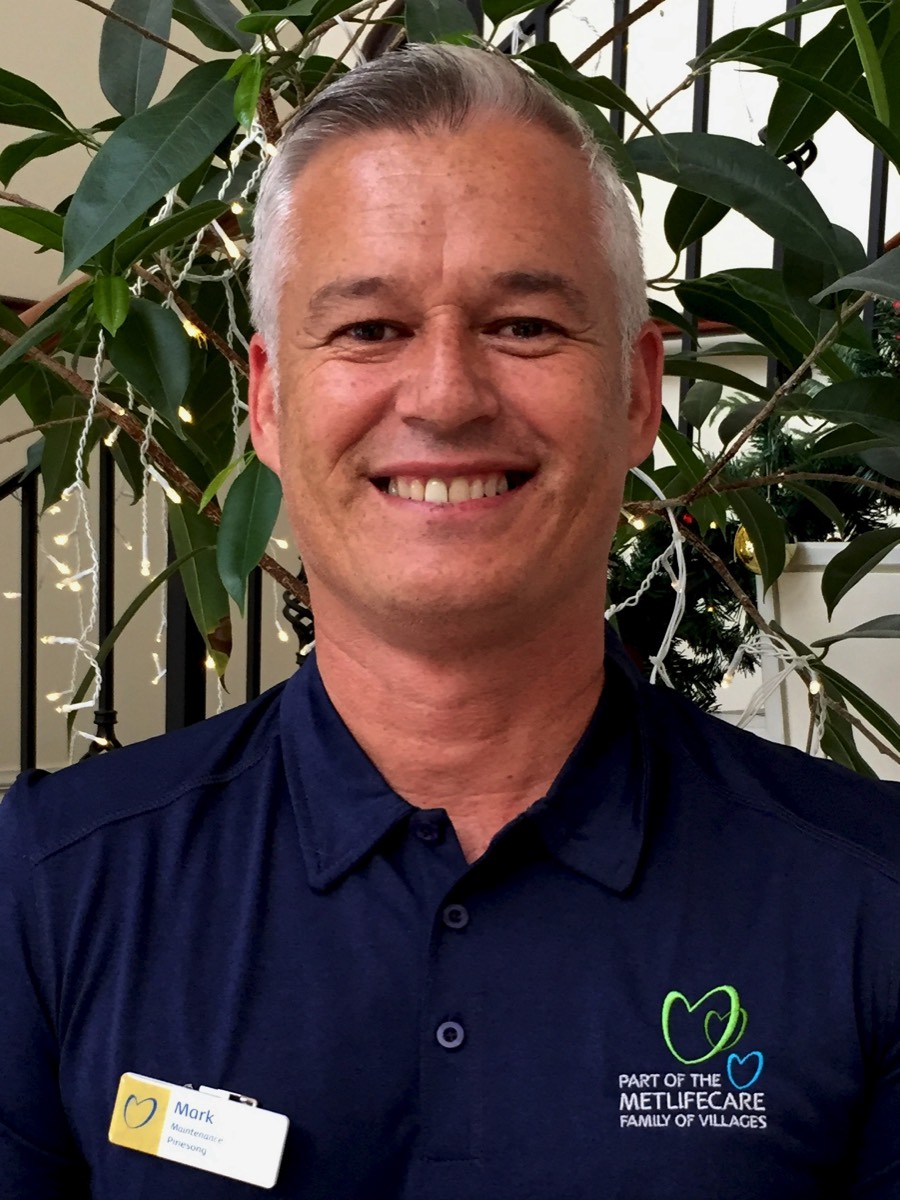 Mark Anderson
has joined the Pinesong Maintenance team and goes by the handle Mark 2, so as not to be confused with Mark Leaf. Mark has quickly made inroads into the maintenance jobs for our residents. He always has a smile on his face and would love to chat about his classic Holden that he is restoring.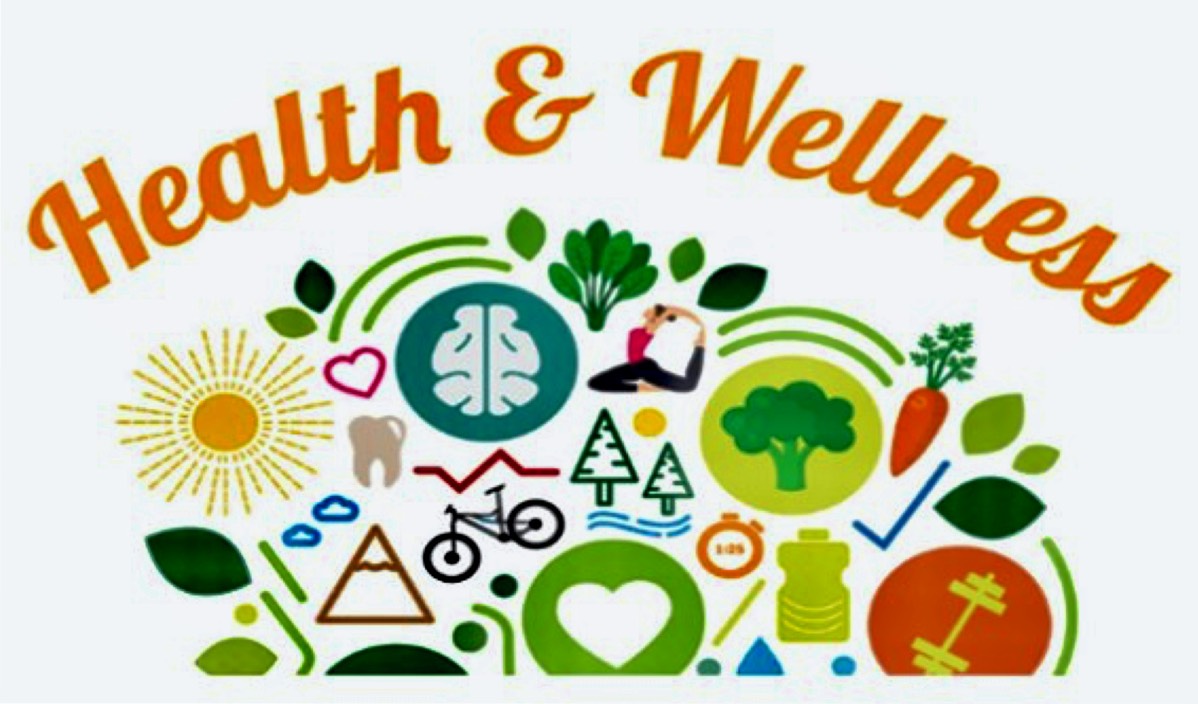 Village Care Centre Clinic
RESIDENT TALK
Tuesday 27th April 10.30 in the Seabreeze Lounge
Lucy from Bay Law is presenting on Wills and Power of Attorney

Wellness Clinic
Runs Monday, Wednesday and Friday 10.30-11.30 (excluding public holidays) for wound care needs (ACC or private); injection administrations; blood pressures etc. For services not covered by ACC there is a small nursing charge. The clinic room is located just inside the Care Home on level 2 Seabreeze. Please sign in before entering the Care Home and wait on the seating provided.

Vaccinations
As we go to press the Flu vaccination day is going very well with lots of positive feedback from both residents and the Pharmacy Care Group staff members.
Please see Angela's communication about the up coming Covid-19 vaccination programme. We will put out more information as it comes to hand.

Wishing everyone a good Anzac weekend,
Kind regards,
Pauline Southgate
Care Services Manager

ECARE
Sonja from Ecare is visiting
Monday 10th May at 9.45am on Level 2
Ecare is a self-monitoring of weight and blood pressure. If you'd like to know how to do it please come along.

PODIATRIST CLINIC
PRICE CHANGE NOW $40 The 3rd Tuesday of every month.
The next Podiatry visit is 18th May 2021.
This will be in the Beauty Therapy room ground floor.
PINESONG BEAUTY
Mother's Day Package (9-May) Sothy's Seasonal Facial Nail File and Buff Scalp Massage Brow Tidy Value $130 / Special Offer $99 Valid till 28 May.
Gift vouchers available
Karen Brooking C.I.B.T.A.C 817 0649 / 021 870 323 brooking36@gmail.com

Extra Care Services
Are your voiles in need of a clean? We were recently asked to do just that for a resident and this is what she had to say about it 'My curtains and windows are now sparkling and bright'
Does your pantry need a good sort out? We can do that for you. Remember that we are very flexible with what we can do and how often.
Please speak to Angela or Fred to discuss your needs.

Safe guarding your future
Are you finding things just that little bit more difficult? Do you want a bit more security?
Why not consider moving to a serviced apartment? We currently have a choice of Level 1 or 2. Please note that there are no transfer costs, and we do offer
flexible packages. 2 of our residents moved from their village units into serviced apartments recently, and are glad that they did so when it was out of choice and not necessity. Both are really happy with their apartments and enjoy the company at mealtimes. Whilst neither attend the daily activities, they love being able to attend village wide events without having to leave the main building.
Also, if the need arises later on, all our apartments are certified for rest home level of care.
Please speak to Allan ( 021343414 ) for more details.

Incidents and accidents
Just a gentle reminder to let us know if you do have an incident or accident so that we can check on your wellbeing.
I am sure that I will hear about future happenings in the village, and be prepared, there may be a guest appearance at the next Nostalgia!!!!!!
Stay safe,

EXERCISE WITH SHAVANI
Avoid falls and get fit (or fitter). Exercise class is back on in Seabreeze lounge at 9.15am with Shivani (senior consultant Physiotherapist). We can have a total of 3 groups of 10 each keeping 2mts apart. See you all there! Shavani

AUDIKA Green Bay
The new Audika Green Bay are offering a FREE clinic to check and clean hearing aids.
This service will be the 3rd Monday of the month in the Rata room, Ground floor Seabreeze 10.30am – 11.30am.

PLEASE NOTE IT WILL NOW BE THE 3RD MONDAY OF EVERY MONTH

ST JOHN AMBULANCE
St John Ambulance free shuttle service starts from Monday 18th April.
Please phone 0800 925 2672

Waitakere
Book 3 days ahead of appointment.
0800 000 606
$10 return

Greenlane hospital
Auckland hospital
North Shore hospital:
Book 3 days in advance.
0800 809 342
9.30-4pm
$6.00 each way

LABTESTS CLINIC AT PINESONG
Please note Labtests have advised that for all future blood tests every resident must have their doctor; nurse or medical practice ring, fax or email Labtests first to book an appointment if wanting a bloodtest done here at the village.
This is regardless of whether it is done at reception on our clinic days Mon/Wed/Fri at 2.30pm or a home visit, this will be the procedure going forward, sorry no exceptions!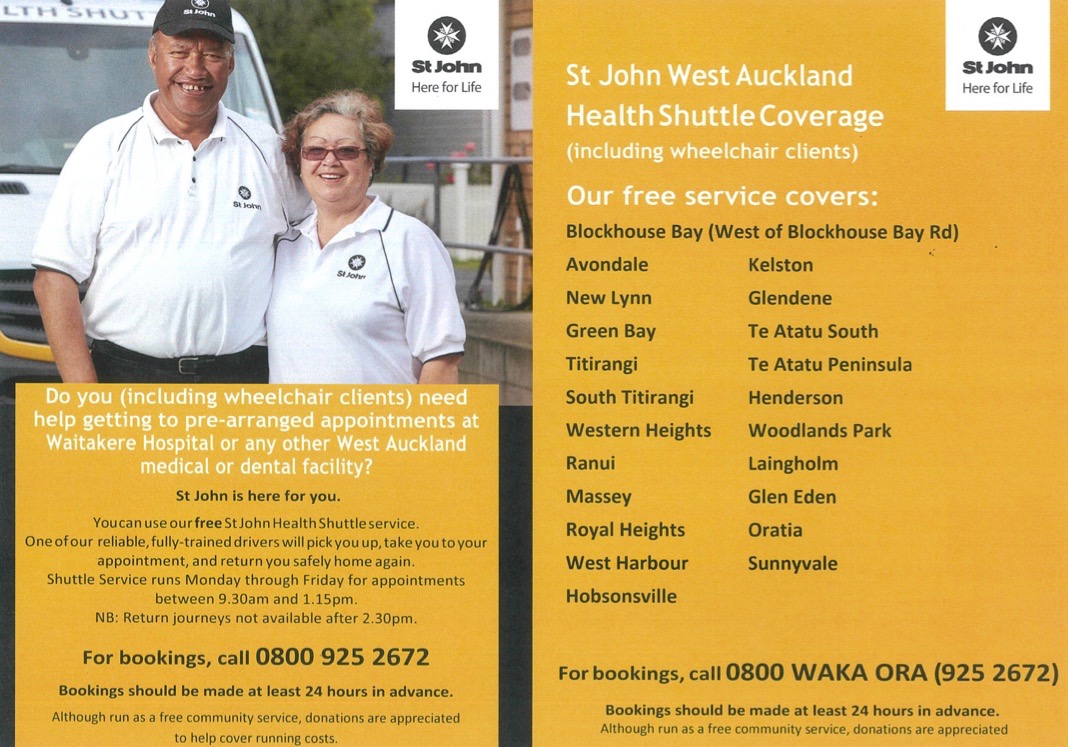 NOSTALGIA 2021
There are still some tickets available. If you still wish to buy some please contact Bob Helleur 027 299 9089 or Sharyn Helleur 817 8996.
Be in quick before they are all sold!
The cost of the tickets are $5.00. Entry into the shows are by ticket only as there are no door sales. The show dates are Saturday the 15th and Sunday the 16th of May with a start time of 7.00 pm. For new residents, this is a variety show put on for Pinesong residents and their families by Pinesong residents and staff. The length of the show is approximately 90 to 120 minutes with a short interval.
Bob Helleur, 4W
Ph 027 299 9089

AGM MINUTES
If you were unable to be at the AGM last Friday a copy of the minutes are on the notice board on level 1 Seabreeze. You may also obtain a copy from Reception if you wish.
Delwyn Battersby Secretary, Pinesong Residents' Committee

HYMN SING-ALONG
Our May gathering will be on Wednesday 12th in Seabreeze Lounge at 7pm. We just enjoy singing the old hymns together that we know from years past and spend a lovely hour together. Love to see you!
Judy Nicholls [ V 111 ]

VOLUNTEERS DINNER
This year's Volunteers Dinner will be held on Wednesday 19th May, 2021 at 6.15pm. If you are a volunteer for any of the activities that we have in the village don't forget to put your name on the list which is held at Reception. Close off date is Friday 14th May.
Delwyn Battersby Secretary, Pinesong Residents' Committee

RESIDENTS BIRTHDAY AFTERNOON TEA
Our Pinesong Resident Birthday Afternoon tea for the month of May, is on Monday 31st May at 3pm. We are so excited to share that our very own Glenda Tan is going to be our first speaker. Glenda will be sharing her involvement and journey with The Pink Dragons - an Auckland based dragon boating team comprised entirely of breast cancer patients. If your birthday is in May, we hope that you will join us and wear something Pink and bring along a gold coin for a Breast Cancer Research donation.

PINESONG RETIREMENT VILLAGE PRESENTS....

TITIRANGI FOLK MUSIC CLUB
SUNDAY 30TH MAY 2pm – 5pm Level 1 Seabreeze lounge Please be seated by 1.45pm
An afternoon of Traditional Music and Songs
Refreshments in the interval
We look forward to meeting new friends! If you have any questions.. Contact Skevi at Pinesong or Helen from Titirangi Folk Club on 0275 838376
Free admission

OUR ROBIN HOOD SOCIAL AND DANCE
All set for the 29 May? Decided on your costume yet? By the way, you don't have to dress up, but it makes the occasion more lively if many do so. If you can't, don't let it put you off attending though.
Margaret Kemp still wants old pantyhose (not for personal use!) but to help with the decorations. Give her a call if you can provide some for her.
Tony Cross on behalf of the Social Committee

GARDEN CIRCLE
We are so lucky in this village to have so many residents who care, we often get plants, pots and donations of all kinds. One donation just recently has allowed us to get four more ferns and a beautiful Morris & James Pukeko which is standing down by the bird bath and steps in the bush. We know it is hard to see the goldfish due to the mud in the pond we are planning something to see if we can improve that. They do come around in the late afternoon when I feed them but they are not the same as our last fish so we will keep feeding them and hopefully they will get easier to see.
Stay warm and snuggly when you take your walks around the village.
Our May meeting will be on Wednesday 12th May at 2.30pm in the Matai Room. Hope to see you all.
Aileen Keery - 817 3399

THE PROJECT -
Live TV Studio Audience Invitation -
Free Seats!

Hi there
We would love to invite you and your village community to be in the studio audience for The Project. The audience is an important part of the show, and you can join in the fun – for free! The show is live so you are only in the studio for just over 30 minutes. We also have discount vouchers for some lovely local restaurants if you want to make a night of it.
Our Hosts are Kanoa Lloyd, Jesse Mulligan & Jeremy Corbett Plus lots of Special Guests tbc.
If you think you might be interested please see reception for details.

QUIZ
Janet and I want to thank everyone for their kind comments about the quiz last Saturday. It is sad, and I know you will find this hard to believe, but I made the first mistake I have ever made in 12 years of quizzing!! Oh dear. A signal to Perseverance from Earth takes 11 minutes when Earth is closest to Mars, not 11 seconds. My apologies to Arthur Hammond who questioned me about it.
We are glad that Earl Irving is prepared to take over and I know, that like Janet and me, he will always be right. Good luck with that Earl!
Tony and Janet Cross

THANK YOU
Nurses International Day Celebration
A huge thank you to Judy Horder and Lois Lilly for organising this celebration on 5th May. This was such an interesting afternoon hearing everyone sharing their nursing journey. Looking forward to the next one.
Margaret Clark. 817 5943

SCRAPBOOKING AND HOBBY CLASS
Is held first Friday of the month 9.00am - noon In Craft Room by hair salon Seabreeze.
All welcome come see what we do.
Calendar 2021
May 7th, June 4th, July 2nd, August 6th, September 3rd, October 1st, November 5th, December 3rd last class for year.
Tina ph 8171940

MUSIC APPRECIATION
The next meeting of our group will be on Wednesday May 5th at 7pm in the Bayview lounge. Mel will be along with another of his great selection of music for our enjoyment.
If you enjoy classical music please join us. A gold coin donation would be appreciated.
Kate Methven Ph. 817 9804 E: kate.methven80@gmail.com

CALLING ALL PINESONGSTERS
Many thanks to all choir members who turned out for the Pinesong ANZAC service last Sunday morning. Your contribution to an inspiring occasion was well received and thoroughly appreciated by the large gathering of residents, families and friends.
Choir practices are now in full swing for the traditional half yearly concerts at the end of June. Details will be available in a few weeks' time.
Now is a good time for newcomers to Pinesong to join the choir as we consolidate our programme. If you are interested in seeing what we do, come along to the Matai Room at 3.00pm on Tuesday afternoon's (practice commences at 3.15pm) and meet up with our friendly singers.
Doug Lilly 817 2199

NU2U
In answer to a request regarding the origin of NU2U and for the benefit of new residents, I would like to give a brief explanation of events leading to the birth of this project.

The idea was initially tossed around over coffee and a chat one day, and as an experiment I sent a request via the Pinesong Press asking for donations of pre-loved clothing in good condition and explained my intent which was to sell the garments back to the residents and donate the money to a Charity. The response was immediate and alarming!!!! Management, the Residents Committee and the Maintenance Department gave us their full support and we were given 2 storage cupboards to house our donations of clothing. Local businessman Roger Pagani donated a couple of commercial style mobile clothing racks and hangers and hey presto we were in business!

We are a group of 11 enthusiastic ladies who create a pop-up shop every Wednesday morning in the Seabreeze lounge from 9am until noon. We even provide music played by our very own resident pianist.

Our chosen charity is St. John Ambulance and below is an account of what we have done to date.

Opening Day: 3rd July 2019
5th August 2019: A one off donation to the Residents committee as a "thank-you" for their support.

5th February 2020: Donation of $3815 to St. John

3rd June 2020: One off donation of $500 to Kidscan after Lockdown.

30th November 2020: Donation of $3820 to St. John Total donations to date are:
St. John---------$7635 Res. Com.------$900
Kidscan---------$500 Total-------------$9035

As of now, April 2021 we have $3000 in hand which we will be donating to St. John. I shall circulate their letter of thanks when this is done.

Fellow residents we are doing an amazing job and I thank you for your participation. This could not be done without the loyal support of the hardworking NU2U team - and I thank them for their enthusiasm and loyalty. Please come and meet them on a Wednesday morning and listen to Judy on the piano!
Regards Jean Piper and The Team.

AQUASIZE
Weather's changing, Don't get cold and wet outside exercising. Come and join us at aquasize and get wet in our lovely warm pool for some gentle exercise. Such fun.
Ph Carol on 0211739457

CHANGE TO VILLAGE SHOP HOURS
As of the 3rd of May, the Village Shop will only open on Monday, Tuesday, and Thursday, 10am - 12pm. This is due to the difficulty in finding volunteers to the man the shop. On Wednesday and Friday, please utilise the Village Bus shopping day.
Please note: if you require something from the shop on the weekdays it is not open, please call Rhonda (817 2337), Fay (022 191 5707) or Perdita (021 574 551).
We are happy to help if we can.
EMBROIDERY
I have been in the chair of the Embroidery Group since 2002. I am now handing over the keys of the Kingdom (Queendom?) to Elizabeth Christie, she is younger than I am, and with a lot of ideas. I ran out of those years ago.
If you would like to meet her, or know more, why don't you come to the craft room, next to the hairdressers, on a Tuesday morning, between 10.30 and 12 Noon?
Cheers Lurline Annan

MT ALBERT BRIDGE CLUB
Learn to play Bridge, the world's most popular card game, at the Mt Albert Bridge Club. Weekly Lessons start Wed. 3 March at 9:30am or at 7:30pm.
Contact Jean or Arch Jelley at 817 2069 or 027 699 1897.

MAHJONG
Have you ever .... Wanted to see what the game of Mahjong is all about? Played some time ago and thought about picking it up again? Wanted to challenge yourself and keep the grey matter working? Open invitation to anyone on Wednesday or/and Thursday mornings from 10am to noon in the Matai room. Join in at either of these times throughout the year as your diary allows. We often follow up with lunch in the café. In the past year or so a dozen or so new players have become competent enough to take on the Poynton players and don't really need me anymore. I do enjoy seeing everyone enjoying themselves and I am happy to be a guide to getting you started. Any questions give me a call on 8173726 or speak to any of the current players. Margarret Fidow

CHARITY KNITTING
The friendly group of ladies who knit, crochet and sew for charity are now meeting for 2021 every Thursday in the Fireplace corner of the Seabreeze Lounge from 10am to 12 noon.
Anyone is welcome to join us for a chat and morning tea. We ask a small donation of $2.00 towards the purchase of yarn.
We are always wanting donations of yarn which all gets used.
Diane 817 2239 or Jean 817 5754

GIVE A KID A BLANKET
This is an appeal for blankets or covers, to fill a desperate need this Winter.
Please Phone Trish Richards 8173758
Thank you

THE BLOKES SHED
Keeping us safe
It has taken a number of years to improve the condition of the beach road and make it safer for those residents enjoying our private access to the Manukau Harbour.
Over the last five weeks the work has intensified with Asphalt on the road surface and drains cleared. Would residents who wish to help kindly not place unwanted vegetation in the middle of the road as this is a danger we are trying to avoid. We will at some point in time organise a truck to pick up this unwanted vegetation and with this in mind could this material be placed to the side of the road but not in the drain or the bush. Thanks again from the Blokes

EDEN COMPUTERS
Grant Stevens
Expert technician, has operated on the most difficult Systems. References from Pinesong residents on request. Mobile: 027 939 017 - Phone: 638 8188 Email: grant@edencomputers.co.nz

AA SENIOR DRIVING COURSE
Keep Your Freedom and Independence
Are you a member of the AA? Are you 80 plus?
Did you know that you can book a FREE in-car coaching session? A few days ago I made use of this service and was mightily impressed. An AA driving instructor came to the village, we drove in my car for a whole hour while she observed my driving style. Before we took off she checked the following: 1) vehicle check, 2) cockpit drill, then while driving, 3) communicating and signalling, 4) car control, 5) hazard identification,6.tips, hints and feedback. My correct seating position was also checked. If this is for you: Phone 0800 223 748 or go to: aa.co.nz/senior-driver and make an appointment. My instructor was Shifali Patel. The whole session was well worth the time it took. And pleasant!
Margaret Topzand, 817 3893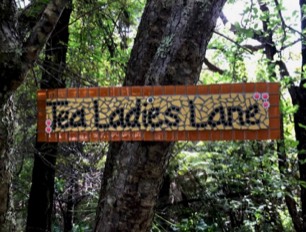 GARDEN CIRCLE
The photo below is Pam's latest art mosaic showing where to find the Ladies Taking Tea which of course is the new area we are developing. This has been made possible due to a couple of residents donating us money to buy plants, Wally doing the hard digging and of course volunteers planting. I also would like to thank Jocelyn for her hard work down at the end of the lake, this is a very difficult area to work in and she is doing a great job, so thanks to all who help us and care about our village. Keep using the bins available in the bush for any weeds you might remove as this works well and is another way of everybody helping. Our next Garden Circle meeting is in the Matai room, Wednesday 4th November at 2pm. All are welcome.

Aileen Keery - 817 3399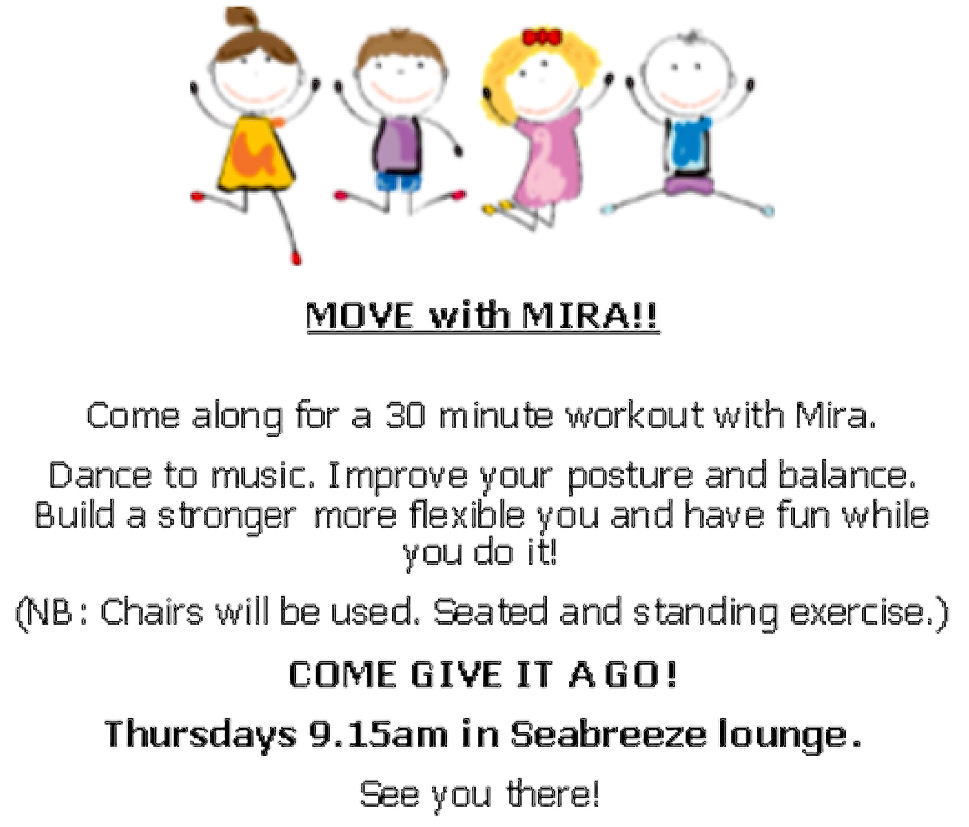 Cafe' 66


Restaurant Notices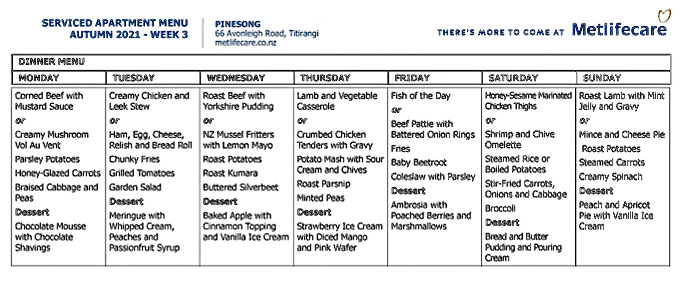 Sunday 09.05.21 from 12pm at the Café
–
Sunday Roast
- Chicken with Stuffing and Gravy
OR
Vegetable Lasagne served with Roast Potatoes, Roast Pumpkin, Broccoli in Cheese Sauce.
$14.00
Dessert
– Warm Pear Cake with Vanilla Custard.
$3.50

Wednesday 12.05.21 at 5.15pm at the Café
– Dine in or Pick up – Roast Beef with Yorkshire Pudding
OR
NZ Mussel Fritters with Lemon Mayo served with Roast Potatoes, Roast Kumara and Butter Silverbeet.
$14.00
Dessert -
Baked Apple with Cinnamon Topping and Vanilla Ice Cream.
$3.50

Friday 14.05.2021 at the Café from 6pm -
Carvery Buffet
Roast Pork with Apple Sauce and Gravy Thai Fish and Prawn Curry with Rice
Potato and Kumara Gratin Crumbed Cauliflower Buttered Peas
Fresh Salad Bread Rolls and Butter

Dessert
-
Apple and Rhubarb Crumble with Custard.


Orit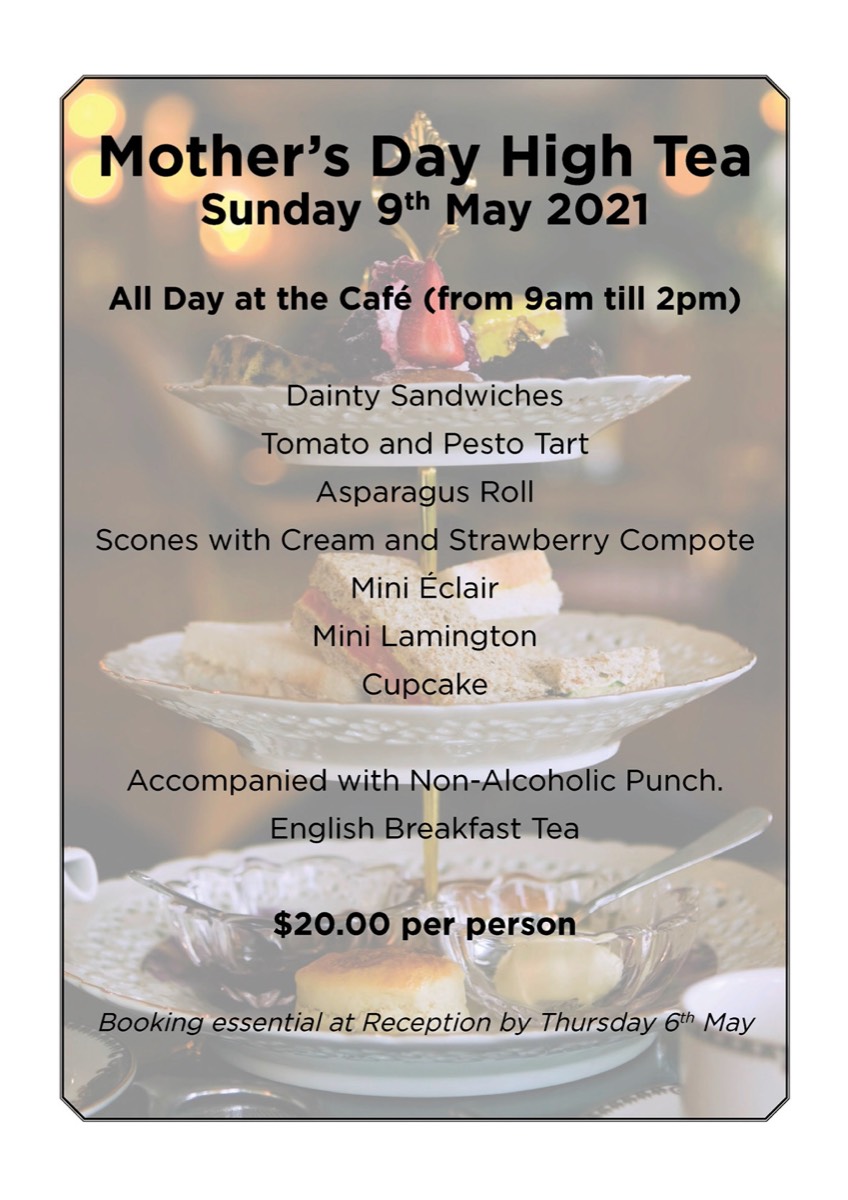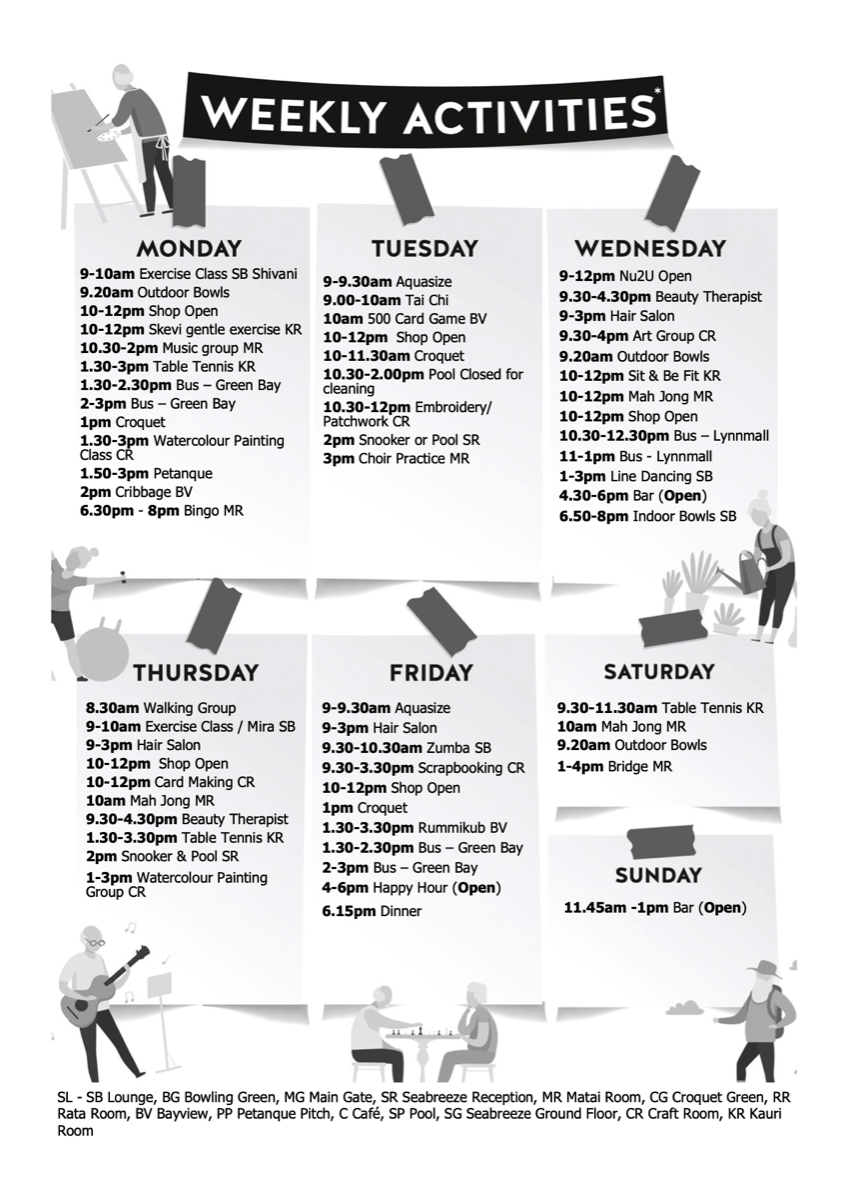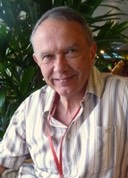 Hi,

As the creator and manager of this website I have endeavored to portray the everyday life and activities of our village from the
residents' perspective.

Your comments and contributions are welcome and to this end I invite you to use the
'Contact Us' page
.

Deryck Hunt