The first day of the rest of our lives



Official Notices



Hello everyone,

What a wonderful turn out we had for the Pinesong World Cup Games. It looked like you were all having a lot of fun together. A BIG thank you to Alan Whimp and Peter Singh for your enthusiastic event co-ordination in bringing this to life.

It is budget time for us now so please excuse my door being closed often whilst I am engrossed in number crunching! I will be working from home on Monday 25th to ensure I meet the required deadlines.

Around the Village:

Visitors: We always encourage you to have family and friends visit you. A gentle reminder when having your friends and family visit and they are using the pool area, please consider those residents wishing to use the pool at the same time. In addition, please ask your visitors to follow the village road rules regarding speed and not tooting their car horns in the wee hours of the morning.
Manukau Wall: It has been highlighted to us that the brick wall at the main entrance of Manukau is an identified Health & Safety hazard with several residents raising concerns about it. We are currently looking into a hand rail solution for this.

In light of the events in Christchurch, I would like to share a quote with you all…" Never forget yesterday, but always live for today, because you never know what tomorrow can bring, or what it can take away".
This is about presence. About living for today without dwelling in the past or worrying about the future. I just want to remind everyone to appreciate everything that we have and make the most of every moment. We're given this one life and its up to us to truly live it.

Have a lovely weekend everyone.

Kind regards,

Katie Worthy
Village Manager

POWER OUTAGE
We have received an early notification that Vector is planning a power supply interruption for 90minutes (One and a half hours) on Wednesday the 3rd of April and Thursday the 4th of April. This will take place in the evenings of both days from 10pm to 11.30pm. We will remind you all of this outage again closer to the intended dates.
Evan
Assistant manager

NOTICE TO ALL RESIDENTS
Do you use an aid/ piece of equipment that can be attached to your bed to help you in and out - or to move around? Like an arm/ a lever/ a side rail?
It has come to our attention that some types of these might cause a risk to health or become a hazard.
If you do use such a piece of equipment please come and see Linda Goodwin – Nurse Manager for advice.
Your safety is very important to us,
From the Team at Metlifecare.

SCHEDULED APARTMENT FIRE ALARM TESTING
Please be aware that on Thursday 21 March from 10am the Chubb serviceman will be testing all apartment building fire alarms.
This is a routine check and each building alarm will be tested for just a few seconds.
We apologise for any inconvenience.
Neil Forrest
Maintenance Manager

GASTRO OUTBREAK
Waitakere Gardens Retirement Village is currently experiencing a gastro outbreak. However, one of their residents reports that she visited friends at Pinesong who have since had symptoms.
If you do have any symptoms at all, please, please, please notify the staff in the Homecare. Whilst this might result in us curtailing some activities, this has to be better than our residents becoming ill. Such outbreaks have the potential to be life threatening and we need to take them very seriously.
Thank you Linda G
Nurse Manager

GARDENING TEAM
Hi everyone
Just a little update on what's happening around the grounds! Firstly a big thank-you to the garden committees continuous support! A big thank-you to Wally Martin for his help and support throughout the village! Thank you to Jocelyn Cartwright for her weeding and watering around the Knoll/Manukau. For those I haven't mentioned, thank-you very much!
The pond area is on the books for its general maintenance from our contractor Rahopara, who are also booked in to clear noxious weeds etc….from the seaward view from Manukau Bayview area. Spraying will commence along the bank behind Anchorage. The spraying I did along the pond has now died off, so we are in the process of mulching that area, more clearing and spraying will continue in between requests. Irrigation is in the process for Harbour and Manukau to assist with the newly laid gardens and also to get us ready for the new garden we will instate at the back of Manukau including the Knoll. On the subject of irrigation, this is ongoing and we have recognised a few faults that are under observation and will be upgraded and repaired in due course.
The garden plot area at the end of the Terrace will be getting new garden plots, we are in the process of quoting those, and a general tidy up of the area is on the planning list also. We will also be redoing the garden outside the gym, with a new vibrant/ colourful garden in the months to come. We have just been supplied with a mulcher, which will help assist us with waste from pruning and create a recycling process.
My shoulder injury is slowly on the mend, and will hopefully be back fulltime in the coming months with light duties. David is on leave till the 4 March for a well-deserved break! Once again thank-you all for your kind comments, and patience.
Wishing you all a safe and happy weekend. Your Garden Team
Simone, David and Jack.

COMPLIMENTARY FIRST AID KITS
As part of The Trusts 'giving back' campaign for 2019, we are giving away First Aid Kits to residents in West Auckland.
With Pinesong households equating to approx. 450 residents, we are able to offer your community one per household also.

The process is to fill in a form at one of our local liquor retail outlets. Your nearest is Green Bay.
In the pack is also a brochure with vouchers for 20% off all our restaurants (one pre restaurant).

Make the most of this opportunity!

REMINDER TO RESIDENTS
To not park in mobility parks unless they have the correct permit on display.

GYMN
Just a reminder that guests are not permitted to use our gym at any time. This is a RESIDENT ONLY amenity. Guests are only allowed to use our pool if accompanied by a resident at all times. Thank you

PARKING IN FRONT OF RECEPTION
Now we have had our reception garden renovated by wonderful Pinesong residents, could we please refrain from parking on the broad white lines so that everyone coming into the village can enjoy it.
Thanks for your anticipated co-operation.

MOBILE LIBRARY
Please be advised the Mobile Library is here every Monday at the Main Gate from 9am - 10.30am

PLEASE REMIND YOUR FRIENDS AND FAMILIES THAT OUR SPEED LIMIT IS 15KPM


SUNDAY @ 3

Pinesong's Church Services
Where:
Bayview Lounge

When:
This Sunday, 24th March at 3.00pm

Speaker:
John Nicholls

Soloists:
Natasha Mansbridge

Our speaker for this service is one of our own residents, John Nicholls. John has had a great input to the church services at Powley Village and it's great to have him and Judy living with us here now and already bringing a great input into the life of our village. Our soloist is Natasha who has sung for us before. You will love her singing. Join us also for our much loved hymn singing followed by a good chat over Tea/Coffee and biscuits. A warm welcome to everyone.

Deryck Hunt 817-3755


FLU VACCINATIONS - SAVE THE DATE

Hi everybody,
Yes it's that time of year again when we're all due our flu vaccinations.
Green Bay Medical will be sending a team up to Pinesong on the morning of Tuesday April 2
nd
and we will be setting up at the fireplace end of Seabreeze Lounge.
Deryck and Barbara Hunt will be our organizers as usual – many thanks to them.

For our new residents, the Green Bay Doctors have an arrangement with the surrounding medical centres that they will vaccinate all our residents, irrespective of where they are registered, which is a fantastic service. All you have to do is to turn up in the morning, collect a form from Deryck or Barbara, complete it and hand in to the medical staff. After you have been vaccinated, we ask that you wait in the lounge for 20 mins 'just in case'. Tea and coffee is always available there.

Not that we're competitive, but let's aim to be the village with the highest percentage of residents and staff immunised!!!

I will confirm the times and remind you all over the next 2 weeks

Linda
Nurse Manager

PINESONG RESORT ASSOCIATION AGM 2019
It is that time of year again when we have our AGM and elect a committee for the coming year. This will take place on Friday 12
th
of April at 10am in the Seabreeze lounge.
Nominations are now open for the post of secretary, treasurer and 5 committee members for the Resident's Committee.
Forms are available at Reception and when completed can be left at Reception or delivered to the Secretary, Geoff Hopkins at 15 The Point. These should be completed by 5pm on Friday the 29
th
of March.
It is intended to invite prospective candidates to a morning tea on Thursday 14
th
of March to discuss duties of the committee with existing committee members. Time and place to be advised!! The secretary, treasurer and 4 of the committee are required to retire in accordance with the constitution so we are looking for as many candidates as possible to stand for election!
Agenda Items/Notices of motion for the AGM should be with the Secretary by Friday the 29
th
of March.

Geoff Hopkins, 8168067,
gffhopkins@gmail.com

RETIREMENT VILLAGE RESIDENT ASSOCIATION OF NZ
The Resident's Committee has been asked to encourage all residents to join the above association. Cost is $10 per resident per year.
Details are on the notice board and you should make individual applications should you desire to join.

Geoff Hopkins, Secretary
POLICE DOG DISPLAY.

On Tuesday 26th March, at 1.30pm, Senior Constable Tony Harris and his police dog Fagan [from Auckland Police Dog Section] will be here.
Tony will talk about the work he and Fagan do, as a general purpose team, and also their work as a search and rescue unit. The visit is in support of the Garden Circle. A donation box will be at the door, should you wish to make a small contribution to their funds.
There may well be a SURPRISE star attraction.......Watch this space!

Sue Harris Garden Circle Liaison.


FASHION PARADE by Black Pepper of
Lynn Mall

Black Pepper are returning to Pinesong on Tuesday 9th April, showing us their winter collection.
Fashion Parade and afternoon tea $5.00
If you are gluten free please advise when purchasing your ticket.
Seabreeze lounge at 1.30 pm
Tickets will be on sale in the reception area on Thursday 28th March and Thursday 4th April between 10.00am and 11.30am.
Admission by ticket only.

Delwyn Battersby. 817 8636

VILLAGE SHOP

Are you looking for a lovely handmade gift for a special some-one? If so we may well have exactly what you require.
We have our very own florist who makes beautiful floral arrangements from artificial flowers that look just like real flowers and of course last so much longer and are very reasonably priced.
Or maybe it is an apron, book bag, or a beautifully covered coat hanger. And of course we have a large selection of knitted baby clothes ideal for that new grandchild or great grandchild. To go with these gifts we have an impressive display of handmade cards. Why don't you check us out. We are open Monday, Wednesday and Fridays from 10.30am till 12.30pm. For the newer residents who may not know where we are situated, we are on the 1st floor of Seabreeze building, down the aisle by the bar and then 2nd right.
We would also like to remind all our customers to please bring a bag with you as unfortunately we are no longer able to provide you with plastic bags. We do have some paper bags kindly donated by a resident, but they may be too large for you.

Joslyn Tierney
Phone 817 5799


NOSTALGIA 2019
The dates for our nostalgia shows this year are Saturday 27
th
and Sunday 28
th
of July. Because of the Rugby World cup and the availability of key personnel we have had to schedule our shows earlier than in previous years. Closer to the dates I shall put notices in the Pinesong Press when the tickets will be on sale.

Bob Helleur 4W


OPERA APPRECIATION
The next meeting of our group is on Friday 22
nd
March at 10am in the Matai room.
Our opera this time is part two of Die Walkure by Richard Wagner.
Hope to see you there.

Kate Methven Ph. 817 9804


KURVED LINES
Designer glass art talk & exhibition
here at Pinesong!
On:
Friday 5
th
April 2019

Venue:
Seabreeze main lounge level 1 near fireplace.

At:
10.30am – 11.30am
Some items are for sale. Come and meet Karin the artist.
NO LINE DANCING
Please note that there is no Line Dancing on Wednesday 20
th
March at 1pm due to the Pinesong games in the Seabreeze lounge

ZUMBA
For the next few weeks Zumba will begin at 9.15am starting on Friday 15
th
March
Many thanks

Hilary Chamberlain
817 6555
SAINT PATRICKS DAY
Thank you so much for coming to celebrate the flag raising on Sunday, it was lovely to see so many of you there wearing green. The Irish coffee and apple cake after was a good way to finish.
Thank you also to those who helped me and Iris for agreeing to stand by me for raising the flag.

Anna.


VOLUNTEER REQUIRED

Can you spare two hours once a month to help man the Village Shop? We require a resident to look after the shop on the first Friday of every month from 10.30 a.m. till 12.30 p.m. No previous experience is necessary and full training will be given. Should you be unable to do it on your rostered day, you can either swap with another volunteer or contact someone on the reserve list. Many of our volunteers have been manning the shop ever since it opened several years ago and enjoy the interaction they have with our customers, who of course are also Pinesong residents.
The shop sells a selection of non perishable grocery items, plus handmade greeting cards and beautiful garments made by our own Pinesong residents.
If this is something you feel you could help with, please phone

Joslyn Tierney
817 5799


FROM THE BAR TEAM

It has been GREAT to see so many people enjoying 'HAPPY HOUR' on Friday nights and supporting the BAR, on Wednesday evenings.
THIS WEEKS SPECIAL IS.......PINOT NOIR @ $3.OO A GLASS.
This will go very well with Orits SOUTHLAND DINNER menu!!
Look forward to your continued support.

The Bar Team

TABLE TENNIS
We are now in the Matai Room at the following times;

Mondays: 1.30 - 3pm
Thursdays: 1.30 - 3pm

Please note that the Saturday playing time is not available but once the café refurbishment is completed we will be back to our usual times in the Kauri Room. The times that may have been used by family groups in the past are not available for these 2 months.
A bit of a change for us but I'm sure we can make it work. See you there!

Pam Choat 8174826 Ken Jarvis 8168445
MARKET DAY at Pinesong.

We intend to hold a Market Day at Pinesong towards the end of the year. Craft work takes time to make, hence the early notification. We are looking for stalls to hold any craft work, jams and pickles, cake stall, cards, jewellery, the list is endless.
Ladies start the needles clicking and gentlemen off to the bloke's shed to get the machinery running.
If you think you would like to contribute to the first Market Day at Pinesong, please register your interest by phoning me on
817 8636.
Let's make it a day to remember.

Delwyn Battersby 817 8636


MAH-JONG
Have you ever wanted to learn Mah-jong or to pick it up again after some time?
We have 3 sessions of Mah-jong, Wednesday, Thursday and Saturday from 10 to 12 in the Matai Room.
On Thursdays one of the tables is a beginners group and I will be coaching newer and returning players who wish to re-join a group. We have a few people interested so I will working with people on Thursdays, except for the first Thursday of the month which is normally Book Club for me.
We are more social than serious so we play and then normally have lunch together in the café for those who wish to join us.
Whenever you like please come along and see how the games go. Previous experience is NOT required.
We would particularly welcome newer residents and at this early stage of the year it is quite a relaxed time.
If you have questions just call me on 8173726.

Margaret Fidow 43 Manukau
PETANQUE
Would love to see our old players plus new ones.

Come on
men
come along and give it a go also.
We now have a brand new umbrella to keep us in the shade.

We play every Monday starting at 1.50pm till around 2.50pm.

Freda MK24 817 4300

UNWANTED

Hi everyone
If anyone has any unwanted yarn, needles etc.. could you please donate it to Activities on level 2 Seabreeze.

Many regards
Skevi Kourti Activities co-codinator
MOVE with MIRA!!
Come along for a 30 minute workout with Mira. Improve your posture and balance. Build a stronger more flexible you and have fun while you do it!
(NB: Chairs will be used. Seated and standing exercise.)

Thursdays 9.15am in Seabreeze lounge.

See you there!

OUTDOOR BOWLS

Summary of meeting held on Monday 21
st
January 2018

Attended by 30 members, apologies from Ron & Jocelyn Cartwright.
Dave Annan welcomed all and invited John Crow, retiring convenor to report on 2018 finances and briefly on activities. He has a balance of $164.00 in hand, this will be returned to Residents Committee. Any funds needed during 2019 will be requested or raised from members.
A vote of thanks was passed to John for his 4 years of outstanding service.
Nomination was called for Convenor, none forthcoming.

Monday, Wednesday and Saturday
Roll up's organisation, draws to be done by Dave Annan, John Horder, and other to be co-opted.

Grading and Notice Board
, no volunteers so Dave Annan was confirmed to continue this responsibility. The current grading's will be reviewed and members no longer playing will be removed.
The board currently contains 52 names, 34 are regular players, (attend at least one roll up a week.) 5 casual and 13 haven't played for some time.

Trophy Competitions: -
volunteer was called for to run the 5 competitions, no volunteer.
Query, what's involved: produce entry form, complete draw, and conduct competition. Show of hands those wishing to participate, result, 9 members.
John Crow volunteered to convene the competitions with fellow villages, accerpted with acclamation.
Moved to put competitions into abeyance, trophies to be collected, look at locating a trophy cabinet for safe keeping.

Social Committee: -
Ann Stankovich, Daphne Freeman and Iona Manaton volunteered, confirmed and thanked, to appoint their convenor.

Shed management,
Rob Carr offered and appointed.

General Business:
- Umbrella raising and lowering – teams on rinks closest to drop them on completion of session. John Horder suggested session be held to address Bowls etiquette, John Crow drew attention to rules on notice board
Some general discussion followed, then meeting closed at 9.55am

David Annan Phone 8179154, Email –
davidann86@gmail.com
TAI CHI
Classes resume on Tuesday 29
th
January at 9.10am in the Seabreeze lounge area.
Newcomers are welcome and the first class is free.
Cost per session is $5 or a 10 class concession card is available for $50.
Tai Chi improves lower body strength and balance, great foe all joints, spine and helps release stress and tension.
Quintin Derham, the tutor has been coming to Pinesong since 2001. He is very highly qualified and we are fortunate to have him.

Any further enquiries: Vel Fleming on
816 8384

SCRAPBOOKING

Scrapbooking Craft day 1st Friday of the month starting in March.
Scrapbooking is putting photos into albums sorting or framing even if you do on tablet come and join
Us and if you have any other craft you are doing you are welcome to join us
Time 9.30am to 12pm longer if you wish.

Ph Tina on 817 1940
BINGO
It's good to be back in the swing of it all again and keep an eye on that Jackpot it is over $100 now. As all of you will be aware things will be different for us all when the Cafe closes down. On the Monday that the renovations begin Bingo will be held in the
Matai Room,
we have it booked from 6pm to 8pm, with the first game starting at 6.45pm, I would suggest you get to the room about 6.30 as we will need a bit of sorting until we get used to it. It will be a little tight but should make for a bit of extra fun. At least I should be able to hear where the winners are and not have to look for you.

Fay Heywood and Aileen Keery
GARDEN CIRCLE
The Rain, The Rain, I know it's not the same as The Plane, The Plane, but it is very welcome just the same. We have been planting what we needed to of the plants that were given to us from the pool area and we just keep our fingers crossed that they do okay.
For our residents who check out our garden areas, we thought we would like to mention and thank Jocelyn for her hard work up by Seabreeze she is doing a great job just as others do around the whole village. Also don't forget the herb boxes which are tended to by two of our residents, you can pick herbs from these boxes whenever you like, they are for all of us. One is up in Conlon Lane and the other is situated in The Oval area.
In regard to the bush we want to tell you some exciting news, our goldfish have increased their numbers, NO they have not had babies that we know of, we have been given another seven so we now have ten in total. Two of them are a bright red and stand out, they are smaller than our original ones but seem to be settled and happy so our little village is expanding one way or another.
Don't forget to make Tuesday, 26th March a special event when the Garden Circle host Tony Harris and his police dog Fagan. This should be so interesting and I just loved it when Floyd came to visit and know this will be just as exciting. The start time is 1.30pm so come along and join us in the Seabreeze lounge area before moving outside to watch them both in action.

Aileen Keery – 817 3399
BRIDGE
We are a nice friendly group of players but our numbers are dwindling. If anyone is interested in joining us please phone me. We play on Saturdays from 1-4pm and on quiz days till 3.45pm. We also welcome outsiders to make up our numbers. We will be starting again on Saturday 26
th
January in the Matai Room.

Althea Morley 20 Peninsula – 817-5666


RUMMIKUB NEWS
We will restart our Rummikub Group on Friday 18
th
January from 1.30-3.30pm. We look forward to those who are interested in playing this game to come along and we will teach you. Some come earlier than 1.30pm (12.30). See you there!
Wishing you all a Happy and Healthy New Year.

Dot Sutton – Convenor. Ph: 815-4133

CROQUET@PINESONG
It is time to get started on this year's first competition. The entry list for the Lorna Stewart Triples is up on the notice board and will be there until Friday January 25
th
. The draw will take place on Monday 28
th
when all players past and present are invited to the 'Season Opening' afternoon tea in the Fitness Centre. As usual, 3pm and bring a small plate of afternoon tea to share. Residents who intend to start playing this year are also welcome.
We would like some new players and suggest that if you are interested in joining us come down to the croquet green between 1pm and about 2.30pm on Mondays or Fridays to pick up some idea of the game. We have plenty of people willing to take you round on your own on any day of the week. We will arrange a 'Have-a-Go' session perhaps next month but don't wait for that, just feel free to come down.

Janet Cross. 4 Manukau 817 6066

INDOOR BOWLS GROUP
The indoor bowls group meet twice a week in the Seabreeze lounge to play bowls for fun and social interaction.
Wednesday 6.50pm – approx. 8.20pm
Thursday 1.50pm – approx. 2.50pm
Followed by afternoon tea (players each bring a small plate)
We are hoping to attract past and new players (instruction can be given as required).
Who would like to try this activity?
Anyone interested should contact the group convener,
Clive Coleman on 817 1971
for more information.

AQUACISE GROUP:
Classes recommence on Tuesday the 15
th
January 2019 at 9am.
Our friendly group meets at 9am on Tuesday and Friday mornings for 30 minutes of gentle pool exercises and all are welcome to attend. Always look forward to greeting new faces.

Noel Clark Ph. 8154116
SENIOURNET WEST AUCKLAND
Have moved premises to the RSA, Railside Avenue Henderson; parking available. Handy to train, buses and the Mall. Help and Information days held 2nd and 4th Tuesday of the month from 10.00am to 12 noon.
If you need help with your computer/device or a refresher on something you have forgotten, don't hesitate to call in and see us.
Windows, Apple and Android systems covered.

Phone 837 7600.

KNITTERS NEWS
Well Ladies, we're almost to the end of another year of activity for the little ones in our 'Catchment Area', that is Waitakere Hospital, North Shore Hospital and all points north.
While it is sad that Louise will no longer be taking such an important role in collecting and distributing our offerings, we are still assured that they will still be sent to the most deserving of our efforts and to the same number of outlets as before.
It often happens that the number of donations climbs from the day I write this article to the day of publication, however, we have now topped the 650 mark for the total number for the year and that is remarkable. Our monthly average of knitted garments produced is now more than 50 on average and that is not counting any I may receive from now until the end of 2018! That is a truly splendid effort, Ladies, and it is no wonder that our little group is so highly thought of among Hospital circles.
I believe that we must now 'have time off for good behaviour'. A heartfelt thanks to all and do take this opportunity to have a break and enjoy the few weeks now until the 'silly season' and then time to recover later. I wish all those who have contributed through 2018 a very HAPPY CHRISTMAS and NEW YEAR with your families and friends.

Anne Clarke 0211128523

SNOOKER AND POOL
Looking for new players of any level to join our group.

Tuesday and Thursday at 2pm
in the Snooker room next to the bar in Seabreeze lounge next to the bar.

Any further information please call

Bill Mules 827 4747

CARD MAKING GROUP
In the craft room. For 2 hours on Thursday mornings 10-12pm.
Also we have greeting cards on sale at the same time.
Come and have a look or join us and make your own, its fun.

Norma Lee


THE BLOKES SHED
This is a facility for use by all capable residents of Pinesong. Ladies this includes you, please feel free to avail yourself of a remarkable DIY area with a wide range of equipment.

To keep us safe, all users of the Blokes Shed are requested to follow our Housekeeping Rules. As displayed on the entrance door.

Only residents of Metlifecare Pinesong may use the amenities in this workshop.

Prior to using the workshop you must have signed an "Authority and Disclaimer Form". These are available at Reception.

To gain access to the "Blokes Shed" only one key is available from reception. You must have already signed an "Authority and Disclaimer Form" .

You are then required to

"personally sign in and sign ou

t

"

for the key each time you visit the shed. Individual keys will not be issued.

If you wish to donate an item, please contact Evan Rudolph (Assistant Manager) or Mark Leaf (Maintenance) in the first instance. Please do not take items directly to the Workshop.

Please be aware that any donated item will become part of the facility and may be stored, used or discarded at any time.

Please respect other users

CLEAN UP THE WORK AREA AFTER USE.
USE OF THE FITNESS CENTRE
Anyone is free to use it or course. Other users just ask you to please leave it as you find it – that means windows closed so they are not left open all night. Makes it cold for Charlie Bish and a few other early risers!

If you need help to use any equipment I am quite prepared to show you how on an "all care but no responsibility" basis! Just give me a call and we will arrange a time.

Tony Cross 817 6066


MR ELECTRIC BLANKET TESTING
Electric blankets will be collected


FROM:
Reception

ON:
Tuesday 5
th
March 2019
Blankets will be returned on Tuesday 12
th
March 2019.

Please ensure all control units are included with the blankets.


Payment for testing and minor repairs of each blanket is as follows:

Please note new prices.


Single……………………………………..$15.00
Double/Queen………………………….$17.00
King………………………………………..$18.00

Please label each blanket together with payment of cash or cheque and enclose it in an envelope with your name and contact details. Cheques will need to be made payable to
Jumal Limited.
An Electrical Safety Certificate will be issued to cover all blankets that meet the Australian and New Zealand Standard AS/NZS 3760:2010).
Any enquiries should be directed to Malcolm on
Phone 478 3867 or Mobile 027 458 6250


TITIRANGI LIBRARY

We are all looking forward to the 2019 Titirangi Festival of Music and this year we're even more involved – we have a fantastic line-up on the main day of the event (
Saturday March 30
th
) with musical performances and a panel discussion:
12 – 1pm: Two Hearts folk performance
1 – 2pm: Urban Sanctuaries panel discussion – neighbourhood ecology
2 – 3pm: Fringe Ukes performance
3 – 4pm: Green Bay High School singer-songwriters
Throughout the afternoon from 12-4pm, we are collaborating with Te Uru in the children's art trail, making masks of fantastical carnival birds ready to take flight into the parade running from 4 – 4.30pm.

Dave Parker and organisers have other offerings planned, the full programme details are here:
https://titirangifestival.co.nz/
which offers something for everybody. Come along and join in the 'fiesta of your neighbourhood'.
😉


We also have two great events planned in the library in April –

Saturday 6
th
April
local resident Craig Miller has been roasting coffee since 1988, and is the author of the definitive guide to early espresso culture in NZ. Arrive at
10.15am
for a Miller's coffee, his talk runs
10.30 – 11.30am
and he will have giveaways for those attending.
RSVP essential for numbers.


Thursday 11
th
April 11am – 12pm
: Many of you may know local artist Neil Miller, creator of a number of public sculptures, including the waka in New Lynn and the bridge at CEAC. Neil also paints in watercolour, and will be discussing the technical aspects of colour mixing, as well as the "wordlessness" of abstract paintings.
RSVP preferred.

Hope you're enjoying this lovely autumn weather and look forward to seeing you at one, or all, of our events.


Christine Carter | Librarian – Community Engagement | Titirangi Library
Auckland Libraries | Ngā Pātaka Kōrero o Tāmaki Makaurau
Ph (09) 817 0011 500 South Titirangi Road, Titirangi 0604 Visit our website:
www.aucklandlibraries.govt.nz
AA SENIOR DRIVING COURSE

Keep Your Freedom and Independence
Are you a member of the AA? Are you 80 plus?
Did you know that you can book a FREE in-car coaching session? A few days ago I made use of this service and was mightily impressed. An AA driving instructor came to the village, we drove in my car for a whole hour while she observed my driving style. Before we took off she checked the following: 1) vehicle check, 2) cockpit drill, then while driving, 3) communicating and signalling, 4) car control, 5) hazard identification,6.tips, hints and feedback. My correct seating position was also checked. If this is for you: Phone 0800 223 748 or go to: aa.co.nz/senior-driver and make an appointment. My instructor was Shifali Patel. The whole session was well worth the time it took. And pleasant!

Margaret Topzand, 817 3893

TITIRANGI RSA DINNERS
Our amazing dinners include a $20 buffet with roast vegetables or salad with also a Dessert included. We have a courtesy van that runs every hour on the hour on Wednesday, Thursday and Friday which goes directly to your door to pick up anyone willing to join us here at the RSA. They also get dropped back when they are ready to go home. To book for this just make a phone call and let us know how many and what time 817-6415.
We have regular exciting entertainment, comedy nights, open mic nights and fundraisers. Every second Friday we have live music, for example Shane and the Shazam! band Is performing Tomorrow from 8.00pm which is $10 a ticket, and coming up we have a Dire straits tribute band in June. The RSA puts on entertaining Quiz Nights every second Tuesday of the month from 7.30pm and the last Thursday of the month we have a lunchtime quiz at 1.30pm which is always a good laugh. We have many activities available such as a golf, pool, snooker, darts and fishing. Every couple of months The fishing and golf sections go out on day or over night trips, which they all enjoy. We also have 500 club where they meet every Tuesday around 1.00pm.

For pictures of upcoming events you can check out our facebook page
https://www.facebook.com/titirangirsa/?ref=bookmarks
Laura Richardson


WHAT'S HAPPENING AT OUR LOCAL LIBRARIES?

In September Glen Eden and Titirangi Libraries will be part of the
Going West Festival
celebrating language and literature.
Elspeth Sandys is a prizewinning author and Officer of the NZ Order of Merit for her services to literature. She writes fiction and short stories as well as for stage. Her talk is entitled
Fact and Fiction: A Disputed Border.

Glen Eden Library: Tuesday 11
th
September 6.30pm
or
Titirangi Library: Thursday 13
th
September 11am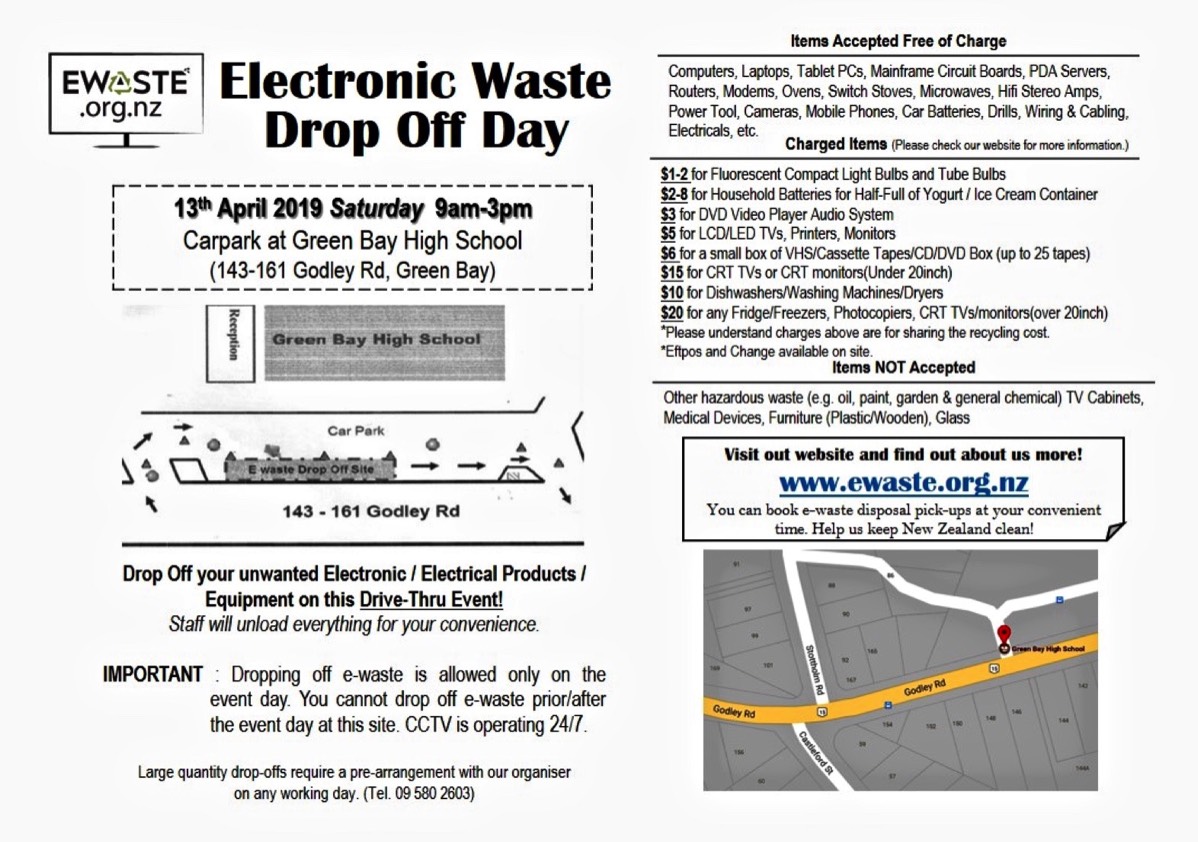 Village Care Centre Clinic



COMPLIMENTARY NURSE CLINIC
We have a complimentary nurse clinic on a Tuesday and Friday morning from 10.30am – 11.30am to check your blood pressure and talk through any concerns you may have. We can also provide other services at the clinic such as wound care and injections and a fee is on-charged to cover materials. If your wound is covered by ACC the charge for the dressing is free of charge. If you visit the nurse outside of the clinic hours a registered nurse consult fee will apply, plus cost of materials.
If you have any questions about service costs please ask. Seabreeze Level 2.
Linda

PODIATRIST CLINIC
The 3rd Tuesday of every month.
The next Podiatry visit is 16th April 2019.
This will temporally be in the Beauty therapy room ground floor during the Café refurb.
Please contact reception for an appointment.

PARKINSONS MEETING
Please be advised the next Parkinsons meeting is on
27th March (Driving miss daisy)
in Matai room
Family and friends are also welcome.
PINESONG BEAUTY
Please note that my afterhours phone number is now 0272 898338
Thanks Kimberley

HOSPITAL SHUTTLES
St. Johns hospital Shuttle for:

Waitakere
Book 3 days ahead of appointment.
0800 000 606
$10 return

Greenlane hospital
Auckland hospital
North Shore hospital:
Book 3 days in advance.
0800 809 342
9.30-4pm
$6.00 each way

DO YOU WANT TO IMPROVE YOUR BALANCE AND PREVENT FALLS?
Hi everyone, we are looking for 8 people to take part in a strength and balance trail using a electronic device (provided) featuring 6 exercises that have been taught to thousands of people across the Auckland region. Quintin Derham the Tai Chi teacher at Pinesong has developed a programme that is easy to follow and can be practised each day at your home.

A group of people have already used the device and found it really useful for improving balance and easy to follow.

Next Tuesday (21st November) at 9.50am after the Tai Chi class in the main hall Quintin will be meeting people to discuss the programme and get you started.

If you want to improve your balance and stability then here is a wonderful opportunity to get started. If you are interested please contact Quintin on 021 536768 or email quintinderham@gmail.com

PHYSIO – Advanced Rehab
Please note Rachael Andrews has left Advanced Rehab and there will no longer be a physio clinic here at Pinesong on Tuesday or Thursday in our Wellness Clinic.
For an appointment, please contact Shivani who will continue to provide a clinic on Monday, Wednesday and Friday 9am to 3.30pm.
Reception

CHIROPRACTOR
Tim Archer, a registered Chiropractor, has seen me regarding his chiropractor services. Tim is able to come into the village to see residents. Tim uses an activator adjustment instrument to deliver chiropractor adjustments, making it very gentle and comfortable for patients. If you are interested in seeing Tim could you please call me on 817 0653, as I would like to have an idea of resident numbers before we proceed any further.
Leanne MacDonald, Care Services Manager


REFLEXOLOGY
Raewyn Coburn who did her placement at Pinesong last year for her refloxology training is now offering reflexology service for the village residents every Tuesday and Thursdays on level 2 of Seabreeze. Anyone wanting an appointment please contact her directly. Her email address raewyn.auckland@gmail.com, mobile: 0211710807 or home number 8176089.


LABTESTS CLINIC AT PINESONG
Please note Labtests have advised that for all future blood tests every resident must have their doctor; nurse or medical practice ring, fax or email Labtests first to book an appointment if wanting a bloodtest done here at the village.
This is regardless of whether it is done at reception on our clinic days Mon/Wed/Fri at 2.30pm or a home visit, this will be the procedure going forward, sorry no exceptions!


Cafe' 66


Restaurant Notice




KITCHEN CROCKERY
Can residents please check to see if you have any dishes that can be returned to the Café. Thank you.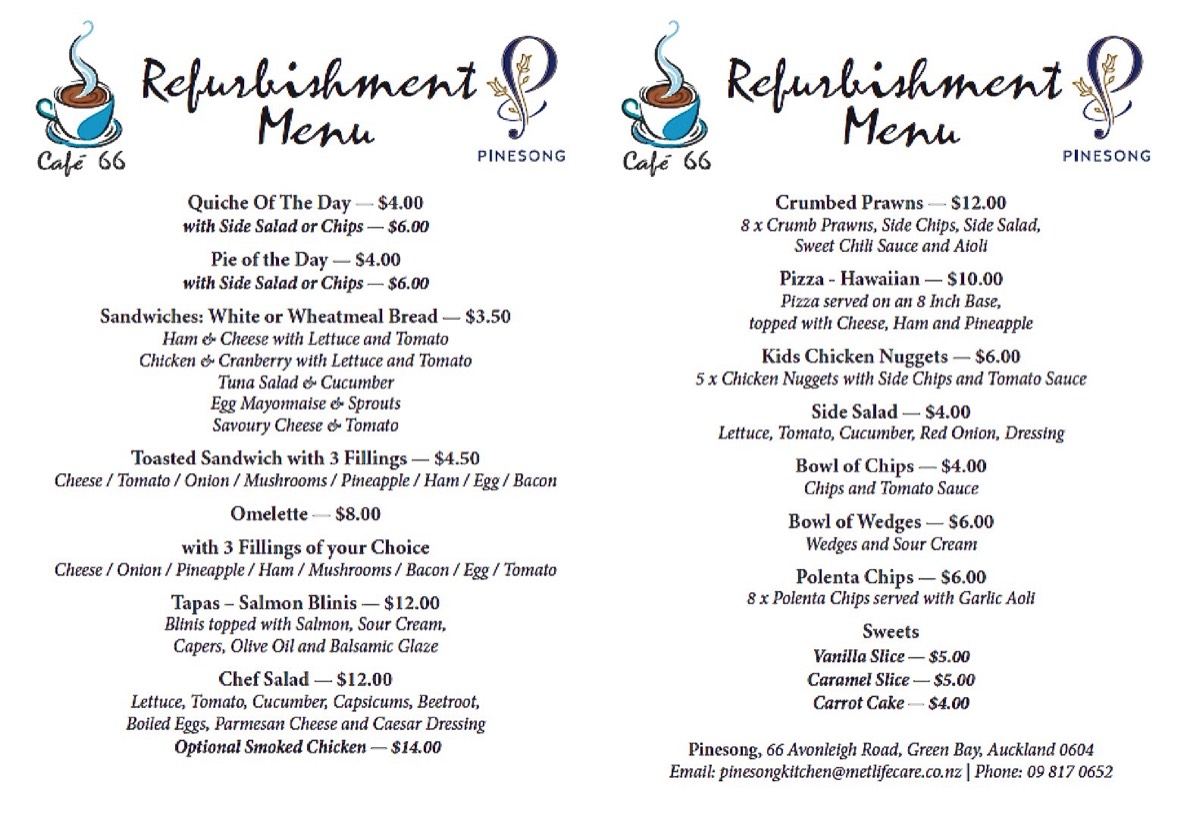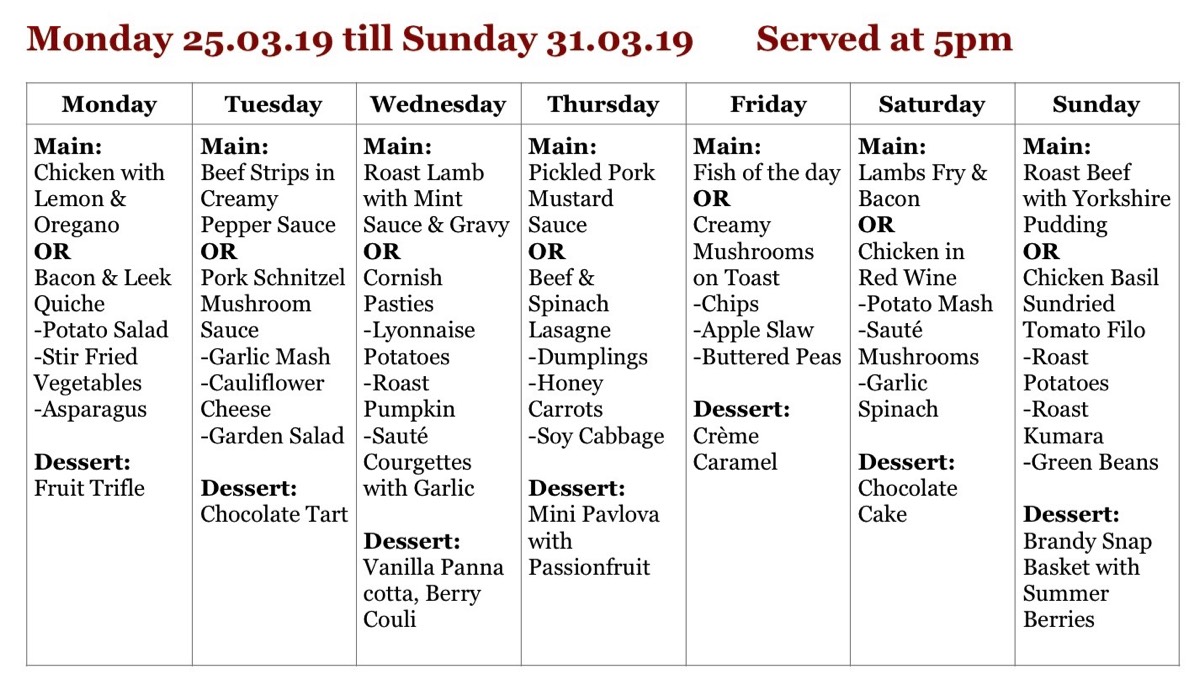 MEAL DELIVERY SERVICE


Ordering a meal: Bookings are essential for Wednesday Dinners at 5.15pm and Friday Dinners at 6.15pm.
Meals should be booked at Reception before 1pm the day it is required. Meals outside of bookings are at the Kitchen Manager's discretion.
Please order through Cafe for delivery or collection for the 5pm meals. Pick-up $12, dessert $3.50; delivery $2. Residents may collect these takeaway meals at 5pm from the Cafe.
Wednesday, Friday and Sunday dinners served seated in the Restaurant as usual.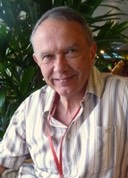 Hi,

As the creator and manager of this website I have endeavored to portray the everyday life and activities of our village from the
residents' perspective.

Your comments and contributions are welcome and to this end I invite you to use the
'Contact Us' page
.

Deryck Hunt